FINALLY
…

An Elegant And Easy-To-Follow Protocol To Heal Your Adrenals Naturally
Discover the root cause of adrenal fatigue and steps to take to heal
Find out what foods to eat, what foods to avoid, and when to eat so your body can recover faster
Get secrets on how to finally achieve deep rest and end exhaustion

Plus, see what supplements you actually need to get well and which are a total waste of money

… All in one proven recovery plan
Have you been told that all of your labs are normal, and yet you're still having symptoms?
Do you know deep down that something is wrong, but your practitioner keeps telling you everything is "fine".
If you're like most people, the reason behind your constant fatigue, high stress, and feeling like your body is falling apart might have escaped you.
But I'm going to say it loud and clear: It's not you.
It's probably because your adrenals are out of balance.
In fact, adrenal fatigue affects an estimated 80 percent of people. That means 4 out 5 people are struggling with this condition right now. And many don't even know it! That's because adrenal problems can be tough to pin down and test for… And sometimes even show up as other symptoms all together.
If you've experiencing one or more of the following issues, there's a strong chance your adrenals might be in desperate need of a reset:
DO YOU. . .?
Experience brain fog
Have difficulty falling asleep
Have a tendency to be a night person
Wake up in the middle of the night with difficulty falling back asleep
Think of yourself as a slow starter in the morning
Feel keyed up and having trouble calming down
Have low blood pressure
Experience hair loss
Have low fT3
Have elevated TSH
Experience thyroid hormone imbalance
Have headaches after exercising
Experience clenching or grinding your teeth
Have chronic low- or middle-back pain
Have difficulty maintaining chiropractic adjustments
Crave salty foods
Perspire easily
Experience chronic fatigue or get drowsy often
Have headaches in the afternoon
Experience anxiety
Have panic attacks
Have seasonal or chronic allergies
Experienced pain on the medial (inner) side of the knee or knees
Need to wear sunglasses
Feel dizzy when you stand up
Have difficulty losing weight
Gain weight around the waistline
Get upset or angry easily
Experience blood sugar imbalance
And that's just a small sample of the kinds of symptoms adrenal issues have been linked to.
In all, there are over 100 different complications that adrenal problems can cause.
This is because the adrenal glands responsible for producing key stress hormones like cortisol. As you may know, cortisol is a hormone essential for life.
When the stresses of life keep coming at you and your adrenals have to keep producing more and more cortisol, eventually the adrenals become taxed. This can create an imbalance in the hypothalamus, pituitary and adrenal axis and and this can impact nearly every area of the body.
The adrenals also play a role in regulating your blood pressure, immune system, thyroid hormones, hormone balance (like DHEA, pregnenolone, and testosterone for women), blood sugar balance, metabolism, and the nervous system.
But despite the huge impact it can have on the way you feel, most people never know to look at the adrenals … and doctors hardly ever do proper testing for it, instead just telling you that you're "fine" …
… When in the vast majority of cases it's one of the root causes of the issue.
The solutions can be simple and transformative once you know how your adrenals work and how to support them.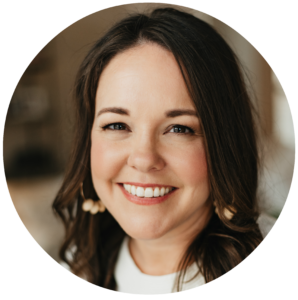 As the founder of Deliciously Organic, the author of two cookbooks, Deliciously Organic and The Grain-Free Family Table and a Nutritional Therapy Practitioner (NTP), I've developed and tested a protocol with my clients to do just that.
After struggling with health issues for years, I turned to an unprocessed grain-free diet and has been able to reverse Hashimoto's disease, chronic migraines, IBS, and eczema.
Back when I was having extreme symptoms of thyroid disease, I had at least 5 doctors dismiss me and say I "just had dry skin" when my face and neck were covered in hives! I was having an allergic reaction to EVERY kind of food.
I knew something was actually wrong with me, so I kept going doctor to doctor to doctor until I found someone who would run tests and actually listen to what I was saying.
I know many of you are walking through something similar and keep being told things look "fine." In fact, you may have been told by your doctors that it's all in your head!
So, here is some advice from a friend who's been there.
Start supporting your adrenals.
Adrenal imbalance is almost always one of the root causes of thyroid disease, autoimmunity, hormone imbalance, blood sugar imbalance, and more. The problem is, doctors hardly ever run proper adrenal tests and can't find anything wrong.
And, it's a common root cause for so many of the various symptoms I listed above.
When most people start supporting their adrenals, they begin to feel better.
I've worked with hundreds of women who've battled adrenal issues and WON.
I've seen first hand them be so tired that they can barely get through a day without needing a nap or two and FINALLY feel energized for the day.
I've heard how their minds would race constantly with thoughts about everything from work to relationships to money and ONE DAY experience calm.
I've watched them go from being happy one minute, to feeling sad the next and the next be angry.
It's so incredibly draining.
But there is hope.
You can bring your body back into balance and reduce your symptoms.
And for the first time ever, I've packaged up everything I know works for healing adrenals all naturally into a new program called: The Adrenal Balance Course.
This is my most practical, easy-to-follow, and rapid-to-implement program yet.
If you're tired of feeling exhausted, anxious, and stressed out all the time then this is for you.
In 4 short, but incredibly detailed modules, you'll discover the root cause of adrenal fatigue and the steps to take to heal.
I'll reveal what foods to eat, what foods to avoid, and when to eat so that your body is able to recover easier.
Plus, I'll share information on sleeping, exercising, and supplementing. So you can feel better fast.
It truly is a step-by-step protocol for what you need to do each day to heal from the inside out.
You can feel better. Here's the new way out.
Module One: Your Roadmap to Recovery
In the first section of the program, you'll see the root cause of adrenal fatigue and get an overview of the steps you need to take to begin healing. Think of this as getting a map of where you're going in your journey back to health. Some of the common reasons for adrenal issues might be eye-opening. But I promise, if you've ever suspected you have adrenal issues, by the end of Module 1 you'll have total clarity on if you do and what to do about it.
Module Two: Food for Healing
In this module, I'll break down what you should be eating, what to avoid, and when your body needs the most nourishment during the day. I also decode calories and macros, so you won't have to guess what your body needs to feel better and more energized. 
Module 3 - Sleep, Exercise, Supplements and More...
When you have adrenal fatigue, feeling tired is one of the most common and debilitating symptoms. In this module, I give you proven, natural tips for sleep and insomnia so you can rest easier and deeper. I also share educational resources on supplements and other helpful therapies — so you can feel prepared and knowledgeable should you decide to use them.
Module Three: My Signature Adrenal Fatigue Protocol
When I work with clients struggling with adrenal issues, I have a specific protocol for supporting their body to better health. When followed, people see incredible success.
In Module 4, I'll walk you through every day with steps on what to eat, when to eat, small daily steps that help balance cortisol levels, and more — all focused on restoring your adrenals to balance and health. 
It truly is everything you need to assess and begin recovering from adrenal imbalance. So you can stop feeling tired all the time and finally feel like your old self. 
Total Value: $194
Price:

$97
If you're tired of feeling tired all the time, I invite you to join me
in this new, one-of-kind program!
Plus Enroll Now and Receive. . .
Membership to our Private Adrenal Health Facebook Group!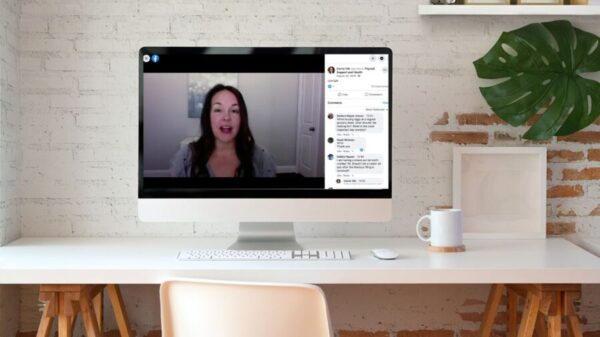 This community is filled with other women who are fighting the same fight as you and can be your one-stop shop for discussion, support, expert advice, and inspiration.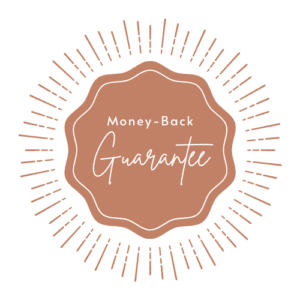 MY ZERO-STRESS, MONEY-BACK GUARANTEE
Like all my programs, this course comes with a 30-day money back guarantee. So you can get started today totally stress-free. If you don't love it for any reason, all you have to do is send us an email asking for a refund, and you can get all your money back.
Frequently Asked Questions
What do the adrenals do?
The adrenal glands are the body's emergency system. When the body is under chronic stress, the adrenals will send out cortisol into the bloodstream. Over time, chronic cortisol output will weaken the endocrine system, liver, digestive system, and brain; it can also cause hormone imbalance such as TSH, free T3, reverse T3, free T4, DHEA, pregnenolone, testosterone (in women) and create hypothyroidism, hyperthyroidism, or autoimmunity. So, if you're looking for a place to start, being with healthy adrenal glands.
How do I know if I have adrenal issues?
If you're struggling with thyroid issues, you need to know this important fact that: Almost everyone struggling with a thyroid issue has underlying adrenal complications too.
If you're experiencing one or more of the following, there's a strong chance your adrenals might be out of balance as well:
A tendency to be a night person
Having difficulty falling asleep
Waking up in the middle of the night with difficulty falling back asleep
You're a slow starter in the morning
Feeling keyed up and having trouble calming down
Low blood pressure
Hair loss
Low fT3
Elevated TSH
High or low DHEA, pregnenolone or testosterone (for women)
Thyroid hormone imbalance
Headaches after exercising
Clenching or grinding your teeth
Chronic low- or middle-back pain
Difficulty maintaining chiropractic adjustments
Craving salty foods
Perspiring easily
Chronic fatigue or getting drowsy often
Afternoon yawning
Afternoon headache
Anxiety
Panic attacks
Seasonal or chronic allergies
Pain on the medial (inner) side of the knee or knees
Needing to wear sunglasses
Dizziness when you stand up
Difficulty losing weight
Gaining weight around the waistline
Getting upset or angry easily
Can you get tested for Adrenal Fatigue?
Yes! You can do it via a saliva cortisol panel. The panel looks at your cortisol patterns throughout the day versus a blood test that only tests at one time during the day. Seeing the pattern of cortisol during the day will give you and your practitioner a good idea of whether adrenal imbalance is a factor for you.
But if you want a simple way to self-assess, you can simply ask yourself if you (1) have more than a few of the symptoms above or (2) if you have thyroid or hormone imbalance.
If so, there's a strong chance your adrenals are overtaxed and could use a reset.
Do I need to know I have adrenal fatigue or get tested before taking this course?
No. If you identify with the symptoms listed above, or feel like something is "off" but your doctor keeps telling you everything is "fine", this protocol will be a fantastic place to start.
Is there a guarantee?
Yes! Like all my programs, this course comes with a 30-day money back guarantee. So you can get started today totally stress-free. If you don't love it for any reason, all you have to do is shoot us an email asking for a refund, and we'll refund your money.
What do I do if I have a question once I've purchased the program? 
If you have a technical issue, you can contact us at info@deliciouslyorganic.net.
If it's a question about the course or protocol, you can come ask a question on our private Facebook page, or during Carrie's bi-monthly live Q/A sessions. The live sessions will be the 2nd and 4th Tuesday of each month at 11am CST and they are always recorded.
Can I do this program if I'm pregnant or nursing? 
Yes, this program can be done when pregnant or nursing. There is only one thing that I mention in the course that should not be done when nursing or pregnant, and I inform you of this in lesson three. Of course, always consult with your doctor before starting or stopping any health program.
Do I have to take supplements to do the protocol? 
I cover supplements that can be helpful, but I do not sell you on any kind of supplement within the course, and you do not need to be on supplements to do this protocol or to see positive results.
Total Value: $194
Price:

$97
NOTE: It's important to note that your results using this program may vary and are not guaranteed. Your results will be based on many variables, such as your level of effort, personal health, and a host of other factors. Since these factors differ for each individual, we cannot guarantee your success or results, nor are we responsible for your success or failure. This content is strictly the opinion of Carrie Vitt, and is for informational and educational purposes only. It is not intended to provide medical advice or to take the place of medical advice or treatment from a personal physician. All viewers of this content are advised to consult their doctors or qualified health professionals regarding specific health questions. Neither Carrie Vitt nor the publisher of this content takes responsibility for possible health consequences of any person or persons reading or following the information in this educational content. All viewers of this content, especially those taking prescription or over-the-counter medications, should consult their physicians before beginning any nutrition, supplement or lifestyle program.