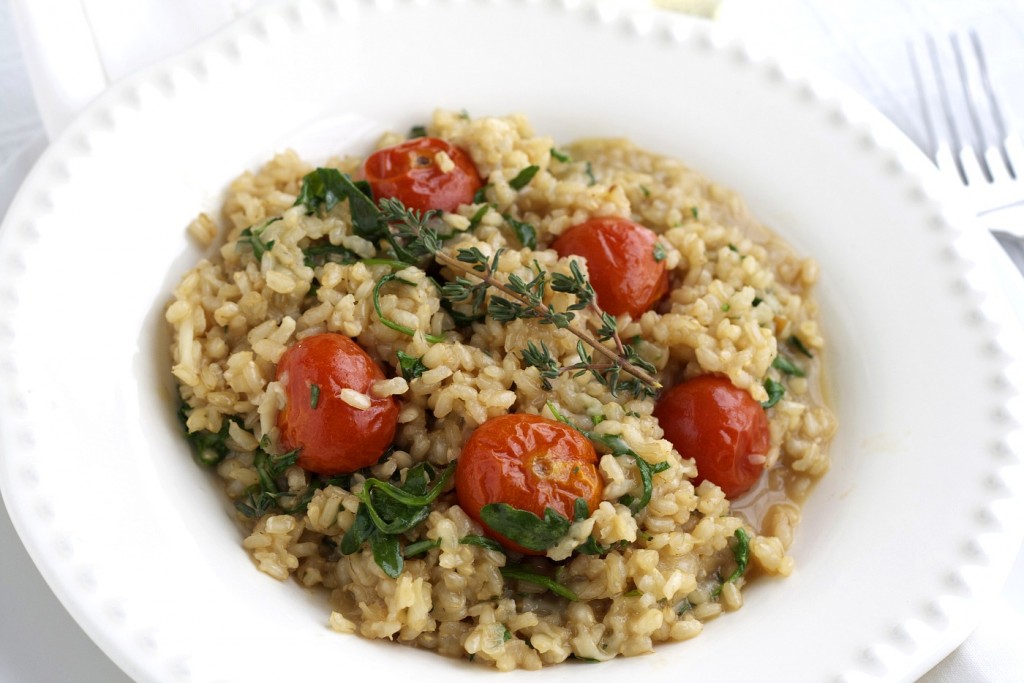 At least once a week I think of how fortunate I am. I've had many people come into my life over the last few years who've made it possible for me to cook and write, two things I love most. I'm fortunate enough to stay at home with my kids and I take pride in having good meals ready for my husband when he gets home.
Over the last two years I've struggled with Hashimoto's disease and also had to move away from Florida (I still miss that place), but through it I've felt so blessed to be able to cook, photograph, and write for you. I constantly think, "What would they like to see next? What topic can I discuss that will help them the most".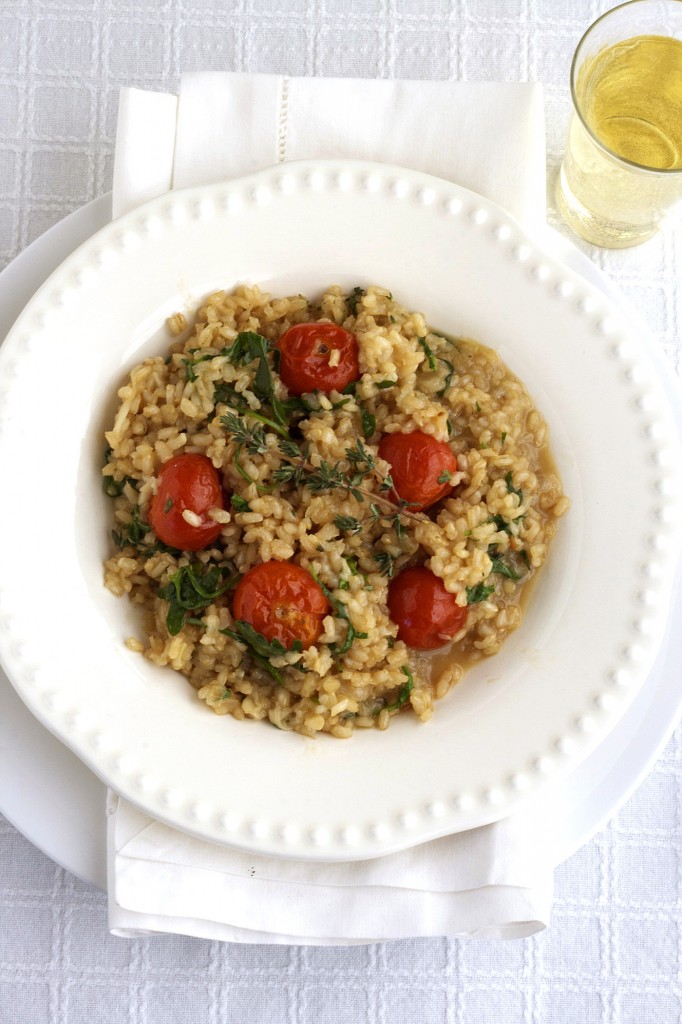 I'd like to pay-it-forward and answer questions you may have. Whether it's about food, organics, cooking, what appliances to use in the kitchen. You may have a health issue, aren't getting the answers you need and want someone to give you some new resources. I'm open to any questions. If you'd like to leave a comment and ask publicly so others can see your question, then go for it.
Brown Rice Risotto with Roasted Cherry Tomatoes
If you've never made risotto, there's no reason to be intimidated. It's an easy process of sauteing a few ingredients, adding liquid and keeping things at a simmer until the rice is tender. It's as simple as that!?
Adapted from Bon Appetit.
Ingredients
12-ounces cherry tomatoes
1 tablespoon olive oil
6 cups chicken stock
3 tablespoons unsalted butter, divided
1 small yellow onion, finely chopped
2 cups short brown rice
2 garlic cloves, chopped
1 cup dry white wine (I prefer Frey Vineyards)
2 cups arugula
1 cup finely grated Pecorino Romano cheese
2 teaspoons chopped fresh flat-leaf parsley
2 teaspoons chopped fresh thyme
1 teaspoon chopped fresh rosemary
Sea salt and freshly ground black pepper
Instructions
Preheat oven to 350ºF and adjust rack to middle position. Place tomatoes on a small baking sheet. Drizzle with olive oil and season with sea salt. Roast until skins begin to wrinkle, about 12 minutes. Remove from oven and set aside.
Pour stock in a medium saucepan and bring to a very low simmer. Melt 2 tablespoons butter in a large saucepan over medium heat. Add onion and saute until translucent, about 5 minutes. Pour in rice and stir for 2 minutes. Add garlic and stir for about 30 seconds, until fragrant. Pour in white wine and let rice simmer until almost all of the liquid is gone. Pour in 1 cup of stock and simmer until liquid is almost gone. Repeat this process until all of the stock has been added and liquid has been absorbed and rice is tender. Stir in arugula, cheese, parsley, thyme, rosemary, and remaining 1 tablespoon butter. Season to taste with salt and pepper. Serve immediately.
7.8.1.2
4146
https://deliciouslyorganic.net/brown-rice-risotto-with-roasted-cherry-tomatoes-recipe/
Copyright 2016 Deliciously Organic