Our grain-free challenge ended last week, but I'm still going strong. Soup has always been a favorite of mine, but eating grain-free helped me discover how delightful soup can really be. There are hundreds of combinations and so many ways to make a healthy soup for lunch or dinner. Lately, I make a pot of soup on the weekend and then have a bowl each day for lunch. This way, I have something I can immediately reach for when I'm hungry. And you don't need a lot, it's filling and nutritious.
Every summer Pete and I visit Gallery Bistro in Springfield, MO while the kids are at camp. The chef there makes the most amazing cream of mushroom soup. Even though it's usually hot and humid, we each order a cup and eat in silence (it's just that good). This recipe is as close as I can get to his soup. It's quick, smooth, creamy and best of all, grain-free.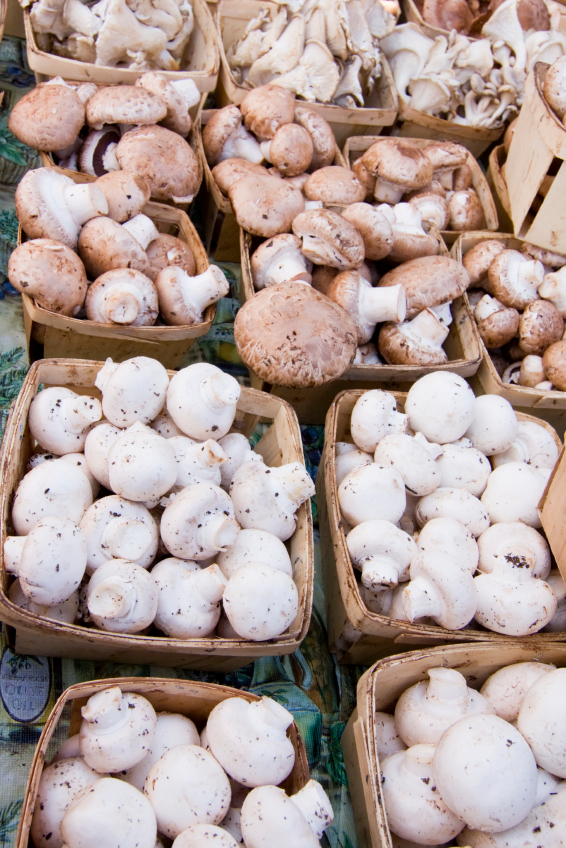 Here are a few more grain-free soups to enjoy:
Lentil, Carrot and Kale Soup with Creme Fraiche and Dill
Creamy Eggplant Soup
Red Pepper, Corn and Potato Soup
Ingredients
For the Soup:

4 tablespoons unsalted butter
1 pound mushrooms, any kind, sliced into 1/4 inch-thick pieces
3/4 teaspoon Celtic sea salt
Few dashes of freshly ground black pepper
1 tablespoon arrowroot
1 1/2 cups chicken stock
1 1/2 cups heavy cream
1 1/2 tablespoons tamari sauce (I prefer Ohsawa )
Instructions
Melt butter in a medium saucepan over medium heat. Stir in mushrooms, salt and pepper. Cook until mushrooms have released their moisture, about 8 minutes. Add arrowroot while continuously stirring and cook for about 30 seconds. Stir in stock and cream and simmer until soup is thick and reduced, about 10 minutes. Remove from heat, stir in the soy sauce, and serve.
7.8.1.2
3165
https://deliciouslyorganic.net/cream-of-mushroom-soup-recipe/
Copyright 2016 Deliciously Organic
SaveSave