I wish I'd known about the benefits of essential oils for the thyroid many years ago when I was struggling with Hashimoto's, and how they could help support not only my thyroid but the entire endocrine system.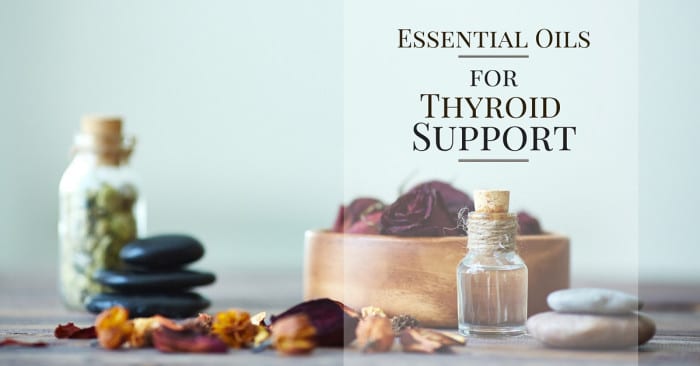 Therapeutic-grade oils are specially distilled from plants cultivated organically or grown wild in a clean environment. Pharmaceuticals have their place, and many who need thyroid support need to be on medications, but there are also natural options to consider.
Essential oils help keep the body in homeostasis and work towards restoring and maintaining balance. I think we can agree that all of us who need thyroid support could use a bit more balance in our lives!
Here are some essential oils for thyroid support: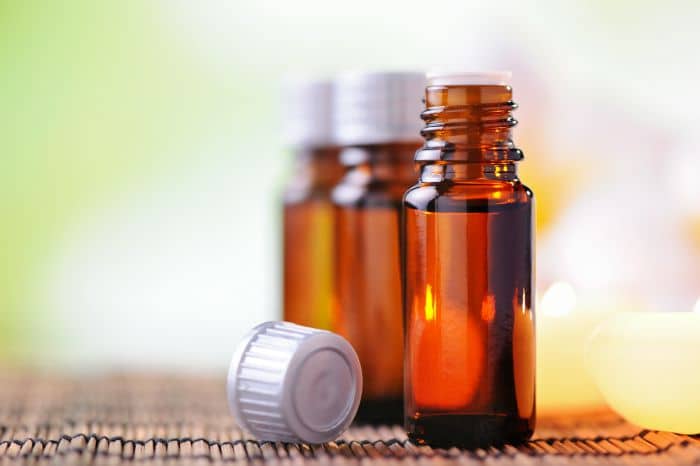 Here are some of my favorite ways to use these oils for thyroid support:

1. I rub a drop of myrrh oil over my thyroid area each day. The smell is a bit strong, but it wears off quickly.
2. A drop or two basil oil rubbed on the adrenals each morning is a great way to support the system! The adrenal glands are located on either side of your back, just below each rib cage.
3. A drop or two of marjoram can be rubbed over the spleen for antibody support.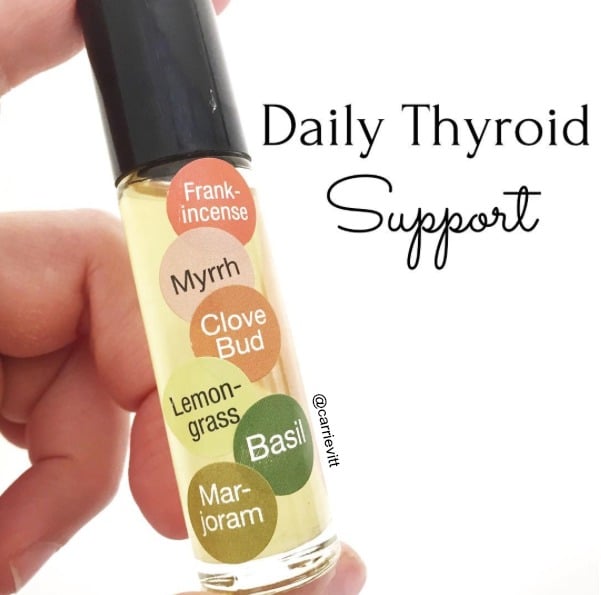 Here's the Thyroid Blend Recipe that I use 2x daily on my feet:
20 drops frankincense
20 drops clove
20 drops myrrh
20 drops lemongrass
20 drops basil
20 drops marjoram
I put all of these oils in a 10ml glass roller ball and top it off with fractionated coconut oil (this kind of coconut oil soaks into the skin quickly and stays liquid at colder temperatures).
I personally use doTERRA essential oils for my thyroid blend. If you're not comfortable using 20 drops of each, you can lower the amount to 10 or 5 drops of each. This is the blend that I personally use and have seen great success with.