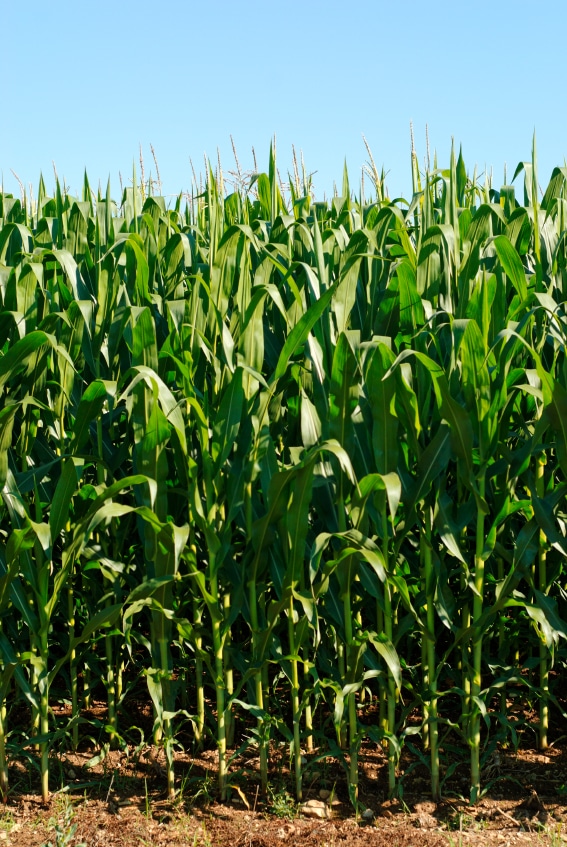 Genetically modified food crops are said to increase yields, require less pesticide use, and be healthier than their conventional or organic counterparts. Some people say they're unhealthy, untested, and bad for the environment, though. We have heard a lot of shouting from both sides of the debate. Which story are we to believe? It's important to educate ourselves and use a bit of healthy skepticism when deciding whether Genetically Modified Organisms (GMOs) should grace our tables. Let's take a look.
What is a GMO?
"GMOs (or "genetically modified organisms") are organisms that have been created through the gene-splicing techniques of biotechnology (also called genetic engineering, or GE). This relatively new science allows DNA from one species to be injected into another species in a laboratory, creating combinations of plant, animal, bacteria, and viral genes that do not occur in nature or through traditional crossbreeding methods." Some GM crops are engineered to resist pests, reduce polyunsaturated fatty acids, or even alter how they ripen. You may have heard about "Roundup Ready" crops. They're called "Roundup Ready" because the crops won't die when sprayed with the weed killer Roundup. Some GM corn and soy now produce a bacterial protein which actually kills insects.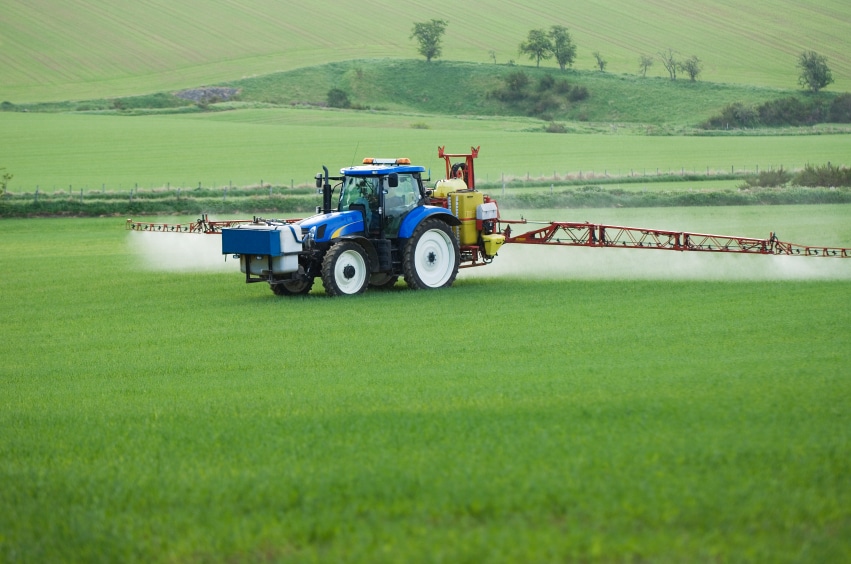 What crops are genetically modified or genetically engineered?
In the United States, the following food and feed crops are currently allowed to be GMO:
1. Canola
2. Corn
3. Soy
4. Alfalfa
5. Papaya
6. Zucchini
7. Squash
8. Sugar beet
9. Chicory
10. Cotton
11. Flax
12. Potato
13. Rice
14. Tomato
Are There Any Other Foods Which Contain Genetically Engineered Substances Besides The Crops Listed?

Yes. rBGH (or rBST) is a hormone used on dairy cattle which is created in a laboratory. This drug enables the cows to produce more milk than they normally would.
Who Produces Genetically Modified Seeds and Why Do They Think We Need Them?

The world's largest chemical companies produce GM seeds. Here's what one company called Monsanto says about its product:
"The world doesn't just need more food. It also needs better food that's more nutritious. And it needs to find ways to make the process of growing food more efficient and aligned with our environmental needs, so farmers use less water and land, and better utilize things like fertilizer, herbicides and pesticides."
Do GMOs Yield More Food?
According to a report by Union of Concerned Scientists expert Doug Gurian-Sherman, the promise of a higher yield has proven to be empty. GMO crops have failed to produce a higher yield with the exception of corn, but this increase is marginal. It's possible GMOs will yield more food, but not a forgone conclusion. I'm skeptical.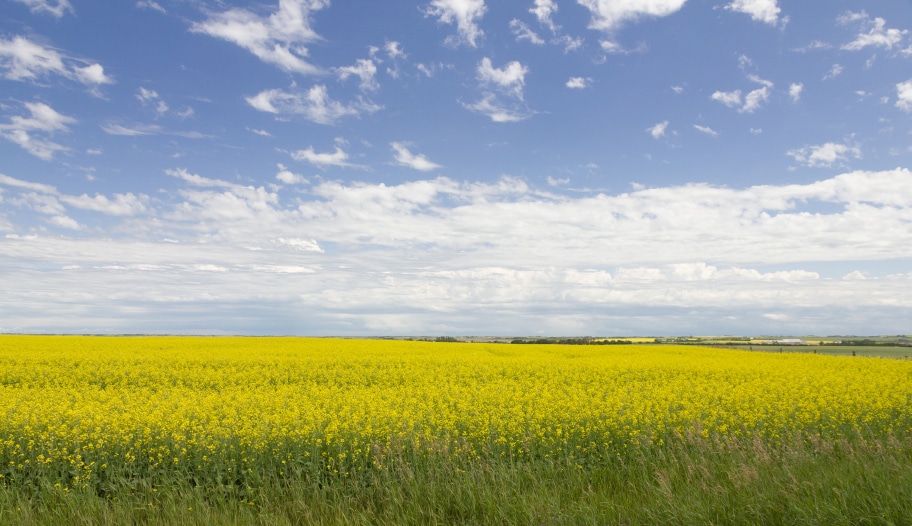 Are GMOs Safe?
As far as I know, no long-term studies have been done on humans to determine if consuming foods made with these crops are safe. That fact alone makes me very skeptical. Shorter term studies are beginning to roll in, and the picture isn't pretty.
According to the American Academy of Environmental Medicine (AAEM), "safety assessment of GM foods has been based on the idea of 'substantial equivalence' such that 'if a new food is found to be substantially equivalent in composition and nutritional characteristics to an existing food, it can be regarded as safe as the conventional food.' However, several animal studies indicate serious health risks associated with GM food consumption including infertility, immune dysregulation, accelerated aging, dysregulation of genes associated with cholesterol synthesis, insulin regulation, cell signaling, and protein formation, and changes in the liver, kidney, spleen and gastrointestinal system." Animal studies also show a decrease in liver function, changes in the kidney, pancreas and spleen, infertility, cell growth and disruption of the intestinal immune system, and gene disruption.
As a result of the AAEM's findings, they're urging physicians to educate everyone to avoid GM foods when possible.
According to Jeffery Smith, author of Seeds of Deception, the pesticide in GM corn creates a "pesticide factory" in your gut.
"The biotech industry is fond of bragging about their genetically modified (GM) crops that 'resist pests.' This conjures up images of insects staying away from GM fields.
But resisting pests is a euphemism for contains its own pesticide. When bugs take a bite of the GM plant, the toxin from the plant splits open their stomach and kills them.
The idea that we consume that same toxic pesticide in every bite is hardly appetizing. But the biotech companies insist the pesticide, called Bt-toxin, has a history of safe use." I'm skeptical about these claims and unfortunately I haven't seen independent testing which substantiates them.
Are GMO foods or processed foods containing GMOs labeled?
No. Unfortunately, in America we have no labeling requirements. But this November, the people of California will vote to decide whether foods containing for GMOs must be labeled. Many companies don't want this to happen and have donated money to campaign against the measure. Here's a short list of the opposing companies: Grocery Manufacturers Association, Dupont, Pepsico, Coca Cola, ConAgra, Kellog's, JM Smuckers, Dean Foods, Hormel, Hersheys, General Mills and Sara Lee. Their motivation is easy to speculate about – just the cost of redesigning their packaging would be high. The GMO label would likely need to be applied to nearly everything they sell in California.
How Can I Avoid GMO foods?
The only way to avoid GMO foods is to buy 100% certified organic. Currently, organic foods are not allowed to contain GMOs.
So if I Buy Organic, Will I Completely Avoid GMOs?
Not exactly. If you buy any processed foods, and I mean any processed foods, you need to look closely at the label. Canola, corn, soy and sugar beets are very often ingredients in processed foods. These foods aren't always labeled as such. For instance, manufacturers use GMO corn to create preservatives, additives, and sugars like: glucose (aka dextrose), high fructose corn syrup, citric acid, fructose, polyols, erythrithol, mannitol, sorbitol, xylitol, corn starch, clyclodextrins, lactic acid, amino acids, vitamin C, vitamin E, along with many others.
A label might say "organic" but it doesn't mean all of the ingredients are organic, so there could be some GMO ingredients in that food.
GMO grains are used as feed for cattle, pigs and chickens. Many believe it's best to avoid these conventional meats because the food they put in their body might also be ending up on your plate.
Now I'm Overwhelmed. What Can I Do?
1. First and foremost, continue to be skeptical about the claims of agricultural companies, food processors, and activists. Do your own research. Government regulators and chemical companies may not have the same standards as you regarding the safety of the food you eat. Labeling may not be regulated or complete for your area of concern, whether that's preservatives, artificial ingredients, or genetically engineered crops.
2. I've decided to look at the foods we eat, read the labels and determine if we're consuming GMOs. A helpful tool is the Non-GMO Shopper's Guide provided by the Center for Food Safety. They have lists of foods that do not contain GMOs and even an app to help as you walk through the grocery store.
3. If you'd like to ask the Food and Drug Administration to label foods containing GMOs, consider signing the petition set up by the organization, "Just Label It".
4. As always, I recommend making steps towards an unprocessed, whole foods diet. Know which whole foods are GMO and try to buy organic options when possible. Remember, it's almost impossible to eat a completely GMO-free diet. Go easy on yourself. Get educated, stay skeptical, and make the best decisions you can.
For Further Reading:
GM Crops – Just the Science: Research Documenting the Limitations, Risks and Alternatives
If Some Supermarkets Get Their Way, You Won't Know if GMOs Are in Your Food
Study Ties GMO Corn, Soybeans to Butterfly Losses
The film Food Inc. provides some in-depth information regarding GMOs.
Seeds Of Deception by Jeffery Smith
Sources:
1. http://www.nongmoproject.org/about-gmos-2/
2.http://www.science20.com/michael_eisen/how_bt_corn_and_roundup_ready_soy_work_and_why_they_should_not_scare_you
3. http://www.ucsusa.org/food_and_agriculture/science_and_impacts/science/engineered-foods-allowed-on.html
4. http://truefoodnow.org/campaigns/rbgh-and-hormones/
5. http://www.ucsusa.org/food_and_agriculture/science_and_impacts/science/failure-to-yield.html
6. http://www.aaemonline.org/gmopost.html
7. http://articles.mercola.com/sites/articles/archive/2010/10/08/a-pesticide-factory-in-your-stomach-think-corn-chips.aspx
8. http://www.rodale.com/gmo-labeling-california
9. http://www.corn.org
Farm photos credit: istockphoto – used with permission