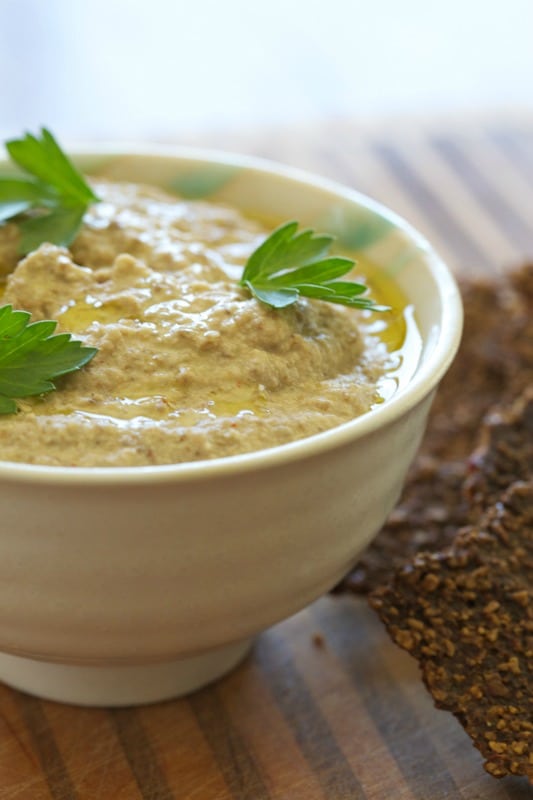 I enjoy lentils and prefer to sprout them before eating. The sprouting process neutralizes enzyme inhibitors and removes phytic acid found in nuts, seeds, grains, beans and legumes. I've read many articles (mainly from the paleo/primal point of view) suggesting to avoid legumes completely because of their enzyme inhibitors, but if there's a way to neutralize these enzymes, I'm OK occasionally including them in my diet.
Soaking and sprouting are really simple. I just cover the food with water and let it sit on the counter for 7-24 hours. If you have the extra time, sprouting lentils can increase nutrient density and make them easier to digest. I usually place the bowl of sprouting lentils on top of my refrigerator so it's not in the way while I cook.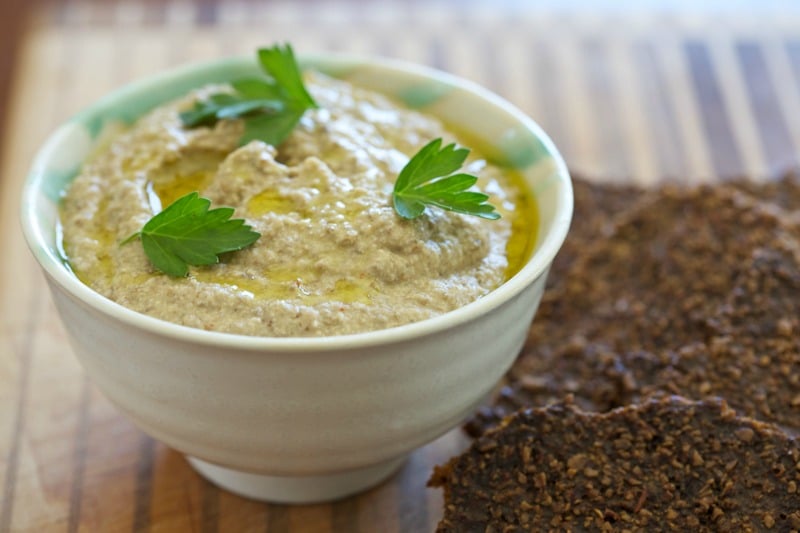 I like to have healthy snacks waiting for my girls when they arrive home from school. They usually arrive tired, needing a little nourishment, and this hummus has become one of their favorites. We enjoy it with bell pepper and seed crackers, but you could also use carrots, celery or another cracker to scoop up the dip.
Cooked Lentils
If you do not soak the lentils, then add an additional 1 1/2 cups of water and increase the cooking time to 20-30 minutes. ( click here for step-by-step instructions)
Ingredients
Instructions
Place lentils and water (or chicken stock) in a medium sauce pan. Bring to a simmer, reduce heat to low and cook for about 10 minutes, until lentils are soft.
7.8.1.2
3473
https://deliciouslyorganic.net/lentil-hummus-recipe-grain-free/
Copyright 2016 Deliciously Organic