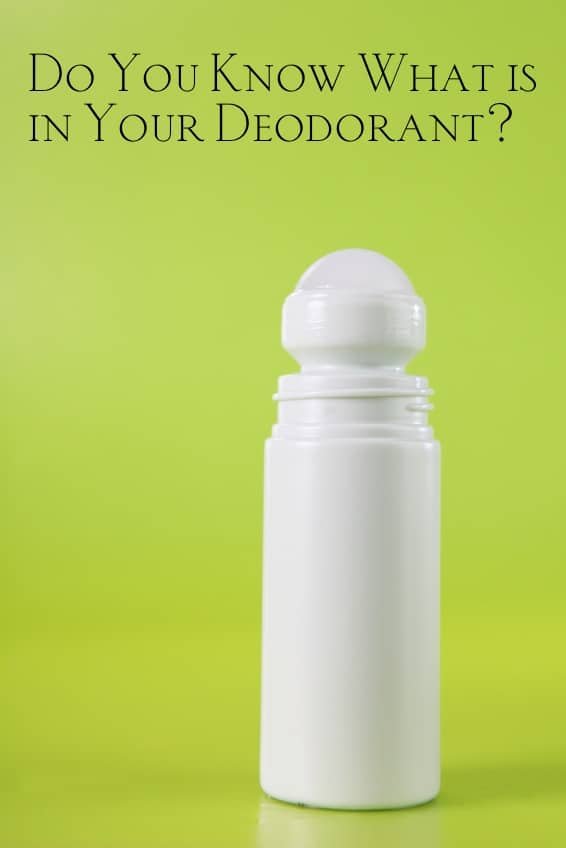 If you start reading the labels, it can be overwhelming to learn the many harmful or toxic ingredients in cosmetic and personal care products. Over the years I've done my best to read the labels and slowly replace the products that contain carcinogens, endocrine disruptors, and other harmful chemicals.
Did you know most deodorants and antiperspirants contain harmful ingredients? The main ingredient in antiperspirants is aluminum. "Antiperspirants work by clogging, closing, or blocking the pores that release sweat under your arms — with the active ingredient being aluminum. Not only does this block one of your body's routes for detoxification (releasing toxins via your underarm sweat), but it raises concerns about where these metals are going once you roll them (or spray them) on." Dr. Mercola. He has a good point. Where are these metals going? I want my body to be able to get rid of what it doesn't want or need so I choose to avoid antiperspirants.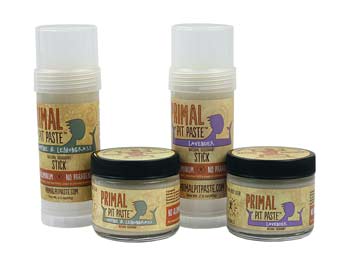 While deodorants don't block sweating, many contain harmful chemical ingredients like parabens, propylene glycol (a neurotoxin), Triclosan (a pesticide), and artificial food coloring. So what should we do with this information? Thankfully companies like Primal Pit Paste offer deodorants that contain only healthy, organic and truly natural ingredients and can be used by the entire family.
Here's a list of ingredients in their natural deodorant:

organic shea butter
organic coconut oil
organic beeswax
organic arrowroot powder
aluminum-free baking soda
essential oils
These are all ingredients we recognize and can actually purchase at the store. How fantastic! Our family has been using Primal Pit Paste for over four months and it does the job. I've tried both the stick and the jarred deodorant and I personally like the jarred. It's very smooth and absorbs quickly.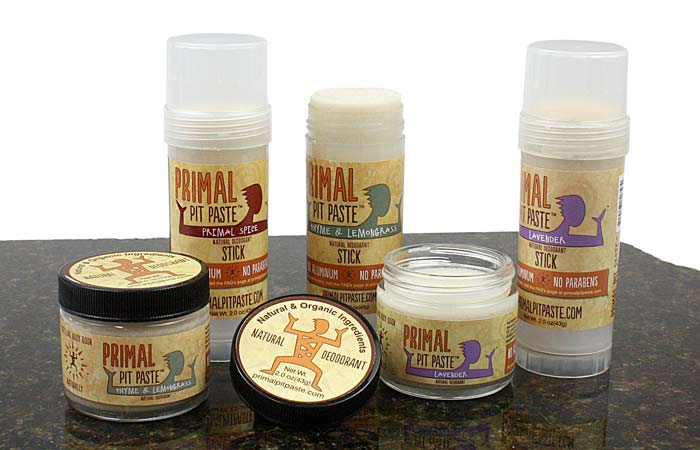 The good people at Primal Pit Paste are offering a 25% off coupon exclusively for Deliciously Organic readers (Use Code: DELICIOUS25 at checkout – coupon expires Oct. 31st 2013), and they are also offering a $100 gift card to one lucky reader! They're continually rolling out new products (I hear they have 3 new products coming out before Christmas!) and they often have special discounts so make sure and sign up for their newsletter. See widget below to enter.