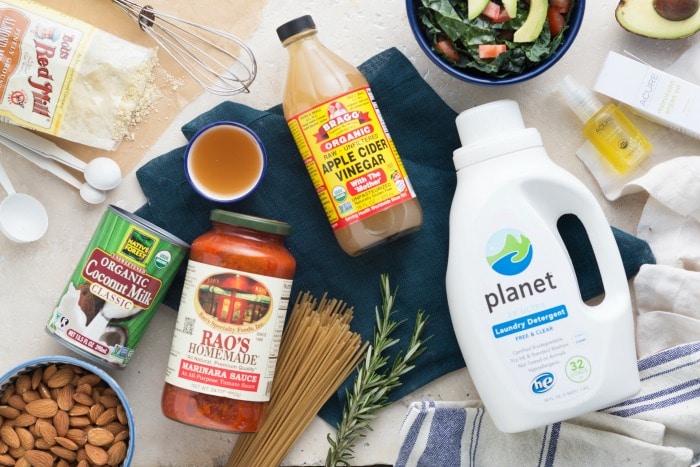 For years, I dreamt of a place where I could order all my favorite real food products at wholesale no matter where I lived. When I learned about a new online store last November, I tried it out for a few months and was thrilled to find my dream had become a reality. The company is called Thrive Market and they provide a service I think you'll find incredibly helpful!
Thrive Market is a cross between Costco and Whole Foods online. Think Costco wholesale pricing on Whole Foods quality foods and brands with the convenience of purchasing through Amazon.
Thrive has made organic, real food more affordable for my family. I can stock up on my favorite pantry staples, supplements, and bath and body products and save 25-50% off retail. Plus, I can do most of my grocery shopping on my computer and have it shipped to my front door. Thrive Market has made it so much easier to live a healthy life!
Thrive offers free shipping for orders over $49 to anywhere in the continental US.
Another amazing benefit – I can shop with a company that gives back. For every membership purchased, Thrive gives a free membership to a low-income family to help make real food affordable to everyone.
Thrive is continually adding new products, too. This month they added over 350 new items to their baby food section! You can purchase everything from pantry staples to shampoo to diapers to supplements.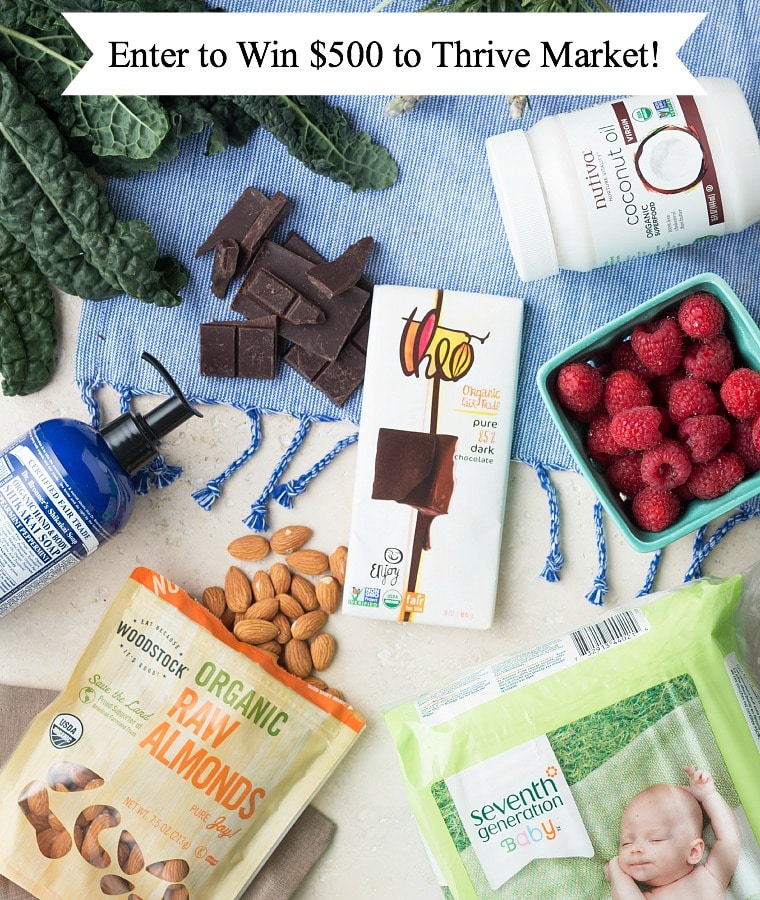 Here are 20 of my most favorite lesser-known products they carry:
Arrowroot Flour – This flour is a wonderful addition to your grain-free pantry, but can be expensive at many stores. Amazon currently sells it for $9.72, but Thrive offers it for $3.95!
Green Pastures Blue Ice Royal Fermented Cod Liver Oil Blend – Our family takes this wonderful supplement. It's rich in omega-3 fatty acids and vitamins D and A. Amazon sells this for $54.00, but Thrive offers it for $49.
Castor Oil – I do a few castor oil packs a week to help my body detoxify. Thrive offers this oil at a fantastic price!
Coconut Flour – A staple for every Paleo, Grain-Free kitchen.
Green Pastures Skate Liver Oil – My family rotates between taking the Blue Ice Royal Cod Liver Oil and this Skate Liver Oil. Skate liver oil is abundant in vitamins A, D, E, K – great when cold and flu season comes around! Amazon sells this for $37, but Thrive offers it for $31.
Digestive Bitters – You can use these organic and handcrafted bitters to recreate classic cocktails or use them alone for digestive benefits.
Clear Conscience Contact Lens Solution – Because this contact solution is thimerosal-free and chlorhexidine-free, it's a healthier alternative to conventional contact solution. I've been paying $12 a bottle at our grocery store in town, but Thrive offers it for $8.45.
Coconut Sugar – I love to use this low glycemic index sweetener for my baking.
Grass-Fed Beef Jerky – This is a fantastic jerky for travel, hiking or to send with your child for an athletic practice.
Organic Spouted Green Lentils – I love a good bowl of lentils, but to be honest, I don't usually enjoy taking the time to sprout them. This solves that problem! Healthy, sprouted lentils minus the phytic acid!
Theo Chocolate Bars – For the occasional treat, I love a few pieces from a good dark chocolate bar. This chocolate is fair-trade, GMO-free and soy-free. My local store sells these for $5 a bar, but Thrive carries them for $2.85.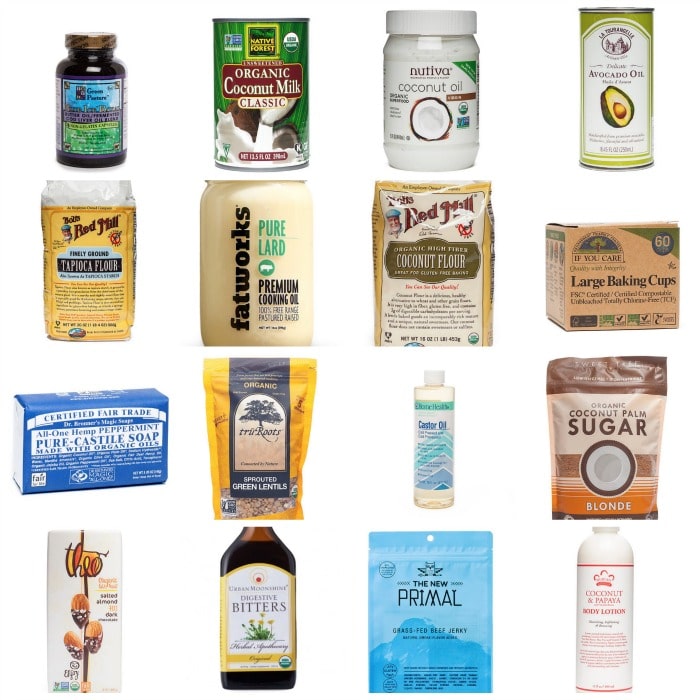 Kettle Organic Potato Chips – Potato chips are an occasional indulgence in our house and Kettle is my go-to brand. They're GMO-free and organic.
Coconut Oil – Thrive carries several great brands of coconut oil at great prices. Their price for Nutiva coconut oil is 40% off retail.
Pure Lard – If you're dairy-free, then having some pure lard from 100% pastured animals is a great healthy addition to your pantry. You can use it for baking, frying and sautéing.
Coconut and Papaya Body Lotion – I recently discovered this lotion and love how creamy, thick and hydrating it is. Amazon carries it for $10.13, but Thrive sells it for $6.95.
Organic Coconut Milk – Thrive carries both coconut milk and coconut cream for all your dairy-free needs!
Avocado Oil – I like to use this oil to make homemade mayonnaise and Thrive carries it for 26% off retail.
Unbleached Baking Cups – I always have some of these chlorine-free muffin liners on hand. They're just $1.35 a box!
Tapioca Flour – We make my Grain-Free, Nut-free Pizza Recipe every Friday night and I about fell over when I saw how affordable their tapioca flour is. Amazon carries this product for $8.15, but Thrive sells it for just $2.95!
Organic Pure-Castile Soap – Our go-to soap bar. I always have a few on hand for when guests come to visit.
I also purchase Great Lakes Gelatin, Apple Cider Vinegar, Enjoy Life Chocolate Chips, Fermented Tamari Sauce, Herbamare (my favorite all-purpose organic seasoning blend), Grain-Free Granola, Tea, Jams, and lots more from Thrive. You really have to check this store out!

Trial Membership + Shopping Spree
I'm happy to announce that Thrive, a sponsor of Deliciously Organic, is offering:
1. A free 1-month membership for everyone.
2. A chance for one reader to win a $500 shopping spree!