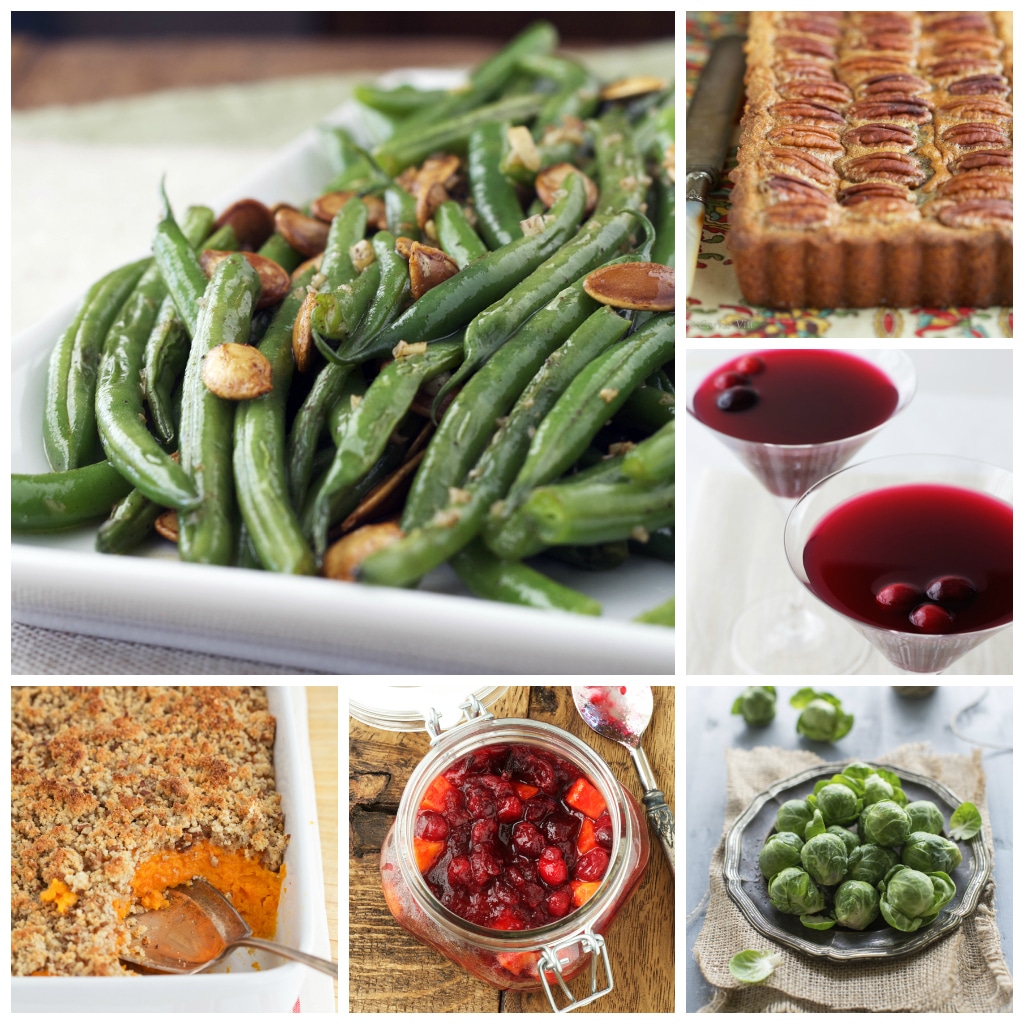 I shared some of my very favorite Thanksgiving recipes in past years, so I thought a little Thanksgiving Round-up would be helpful if you're looking for last minute ideas.
Here's our menu for Thanksgiving:
Smoked Turkey (my husband's specialty)
Carrot Souffle
Stuffing
Green Bean Casserole
Mashed Cauliflower
Brussels Sprout and Bacon Hash
Persimmon Cranberry Sauce
Pumpkin Pie
Pecan Pie
Amaretto Kiss (for the adults)
Apple Cider
Here are a few more Thanksgiving recipes you might enjoy:
Spinach Salad with Roasted Butternut Squash 
Sautéed Leafy Greens
Pumpkin Cheesecake
Gluten Free Popovers
Green Beans with Brown Butter and Pepitas
As I reflect on the past year, I recall so many things I'm thankful for, but one that really stands out is – you. I am so thankful for the opportunity to share recipes, insights and food issues with you. I'm thankful my many health challenges over the past several years so I can now share lessons, ideas and encouragement. Testing recipes and bringing you the best dishes I can create is a blessing. Knowing you can use these recipes to lead a healthier life, well, that's pretty fantastic! Even though I haven't met most of you face-to-face, I recognize your names and pictures next to your comments and feel so blessed to share my life with you. Thank you for coming back over and over. I hope to continue providing you with healthy foods you can share with your family and friends for many years to come. May you have a blessed Thanksgiving.