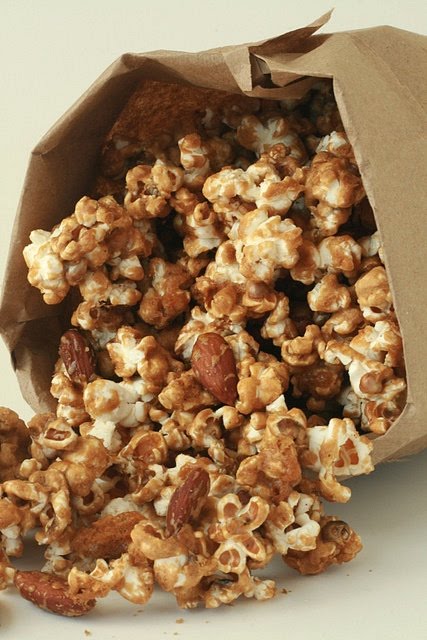 The kids are roaming free around the neighborhood, the blue jeans and jackets are quietly tucked away in the closet, and the ice cream maker hums its happy tune. Ahhh . . . it must be summer. In a few weeks, we're embarking on a month-long road trip to several different states. I can't wait to catch up with old friends, stop at roadside stands for ripe, fleshy peaches, and sit on the beach with my toes in the sand. One issue I experience when we travel is "How do I eat a wholesome organic diet?" I'm not at all opposed to indulging, but I simply cannot do it for an entire month or I'll start carrying extra pounds and feel terrible. Over the last few years, I've come up with some helpful techniques for keeping my family eating heathfully on vacation.
The first thing I always do is pack our meals for the car, instead of stopping at a resaurant for lunch while on the road. I usually pack sandwiches, fruit, washed and cut vegetables, something sweet like my wholesome cracker jacks, and lots of water. I try to book reservations at a hotel with a small kitchen so I can cook breakfast for the family. I scope out the nearest organic grocer and buy food as soon as we arrive. It's been an adventure doing this – I've found some really great stores!
Travel food kit:
Jars of dehydrated nuts
Sunflower seeds

Kombucha
Granola (can double as cereal)
Granola Bars
Organic fruit leather
(kids love these)
Bottles of water
Larabars
(these come in all different flavors, here is a recipe for homemade larabars)
Cans of wild salmon or tuna
Hard boiled eggs
Dried Fruit
Whole Grain Crackers
Beef Jerky
One item I can't live without is my Klean Kanteen stainless steel water bottles. These water bottles are made purely of stainless steel (no inner lining) and are leach and toxin-free. They're also dishwasher safe. Over the last year, I bought small ones for my kids and a few larger ones for my husband and I and we use them constantly. Another great thing about them – if you leave them in a hot car, the water won't taste like plastic!  I'm giving a 40-ounce bottle away to one lucky reader. All you need to do is leave a comment between today June 7th and Thursday June 10th. I'll draw a number at random and announce the winner on Friday. Good luck!
Homemade "Cracker Jacks"?
Sweet popcorn is a great snack to have in the car on long trips because it will satisfy your sweet tooth without all of the added preservatives and fillers. I used almonds in this recipe but you can exchange them for the traditional peanuts. If you'd prefer to dehyrate the mixture instead of bake it, you can leave it in the oven at 170°F for about 4-5 hours or until mostly dry (it will fully dry and harden after it cools).
Ingredients
1/2 cup unsalted butter
1 cup organic whole cane sugar or sucanat
1/2 cup maple syrup
1 1/2 cups almonds
1/2 teaspoon baking soda
1 teaspoon vanilla extract
16 cups popped corn (I usually pop mine in coconut oil )
Instructions
Preheat oven to 250°F. Stir together butter, whole cane sugar, maple syrup and almonds in a medium saucepan and bring to a boil over medium-low heat. Boil for 5 minutes, stirring occasionally. Remove from the heat and add the baking soda and vanilla. Pour over popped corn and stir until popcorn is evenly coated. Place in the oven and bake for 1 hour. Cool completely before serving.
7.8.1.2
3410
https://deliciouslyorganic.net/traveling-cracker-jacks-and-a-give-away/
Copyright 2016 Deliciously Organic