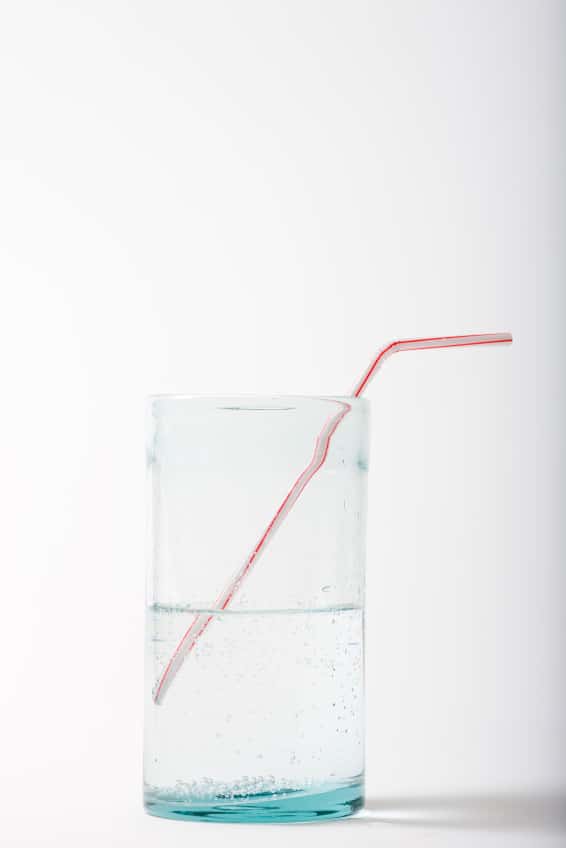 As our family moved into our new home in Florida, we took steps to make our home as "clean" as possible. The very first step we took was to install a whole house water filter.
Many pollutants exist in the water we drink, cook and bathe with. It's important to know what's in your water and then decide if you'd like to take steps to eliminate any toxins.
Did you know the EPA classifies chlorine as a pesticide? This is the mostly widely known chemical used to treat water to make it sterile. But if we're trying to get away from pesticides by eating a clean diet, I certainly don't want to be drinking, cooking or bathing in it. Hundreds of other contaminants (or additives) could be in our water including arsenic, lead, mercury, and solvents.
Many of us buy bottled water to drink, forgetting about the water we cook and bathe with. The skin is our largest organ and can absorb many things it comes in contact with including contaminants in the water. Chlorine and other chemicals vaporize into the indoor air, too (primarily when showering). When chlorine vaporizes and combines with other organic compounds in the air, it becomes "chloroform gas", which can have negative effects on the central nervous system, liver and kidneys. The EPA has also determined that chloroform is a probable human carcinogen ("may cause cancer").
Let's do a little math. It's recommended that each person drink half their weight in water in ounces per day. So for a 150-pound woman, she should drink 75 ounces of water a day. A case of 24-ounce bottled water costs about $5.50. This woman needs to drink 3 bottles a day. If you add this up over the course of a year, her total cost for filtered water is $402. Now multiply that for your family members. It adds up quick, right? And we're just accounting for drinking water. We haven't even started adding the numbers for filtered water for cooking or bathing.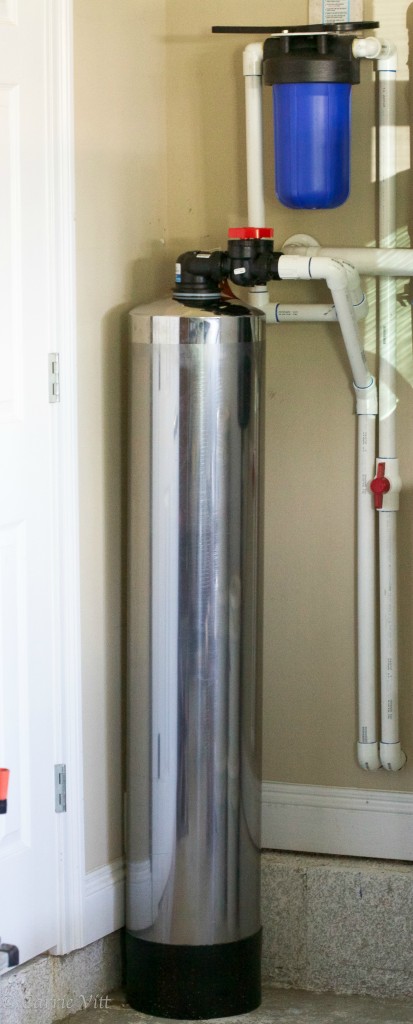 Here's a snapshot of the water filtration system in our garage.
If you'd like to filter your water, where do you start? Several options include:
1. Filtered drinking water – A reverse osmosis system is a great choice. The tank sits under your kitchen sink and you can use this water for drinking and cooking.
2. Filtered water to bathe in – The Pelican shower filter is a simple-to-install filter which costs less than $100.
3. Filtered water for drinking, cooking and bathin – A whole house filtration system is worth investigating. The media inside the Pelican whole house water filter are designed to filter chlorine, chloramines, pesticides, herbicides, pharmaceuticals, industrial solvents and hundreds of other contaminants that may be present in your water. My family has benefited from this choice for over 4 years and we're very happy with it.

The good people at Pelican Water have agreed to give a Deliciously Organic reader one Premium Pelican Shower Filter. The shower filter removes chlorine, chloramines and other synthetic chemicals from the water before it gets to your shower. See widget below for details:
Disclosure: We decided to install a Pelican whole house water filtration system in our home. I wanted to educate readers of Deliciously Organic about the importance of water filtration systems so I contacted Pelican Water and asked them if they would be interested in a sponsored post. I am thankful to be able to work with a company such as Pelican Water which then allows me to create more unique content for you.