There are several go-to supplements that I often recommend to my clients and those in my thyroid or adrenal courses who are struggling with adrenal fatigue.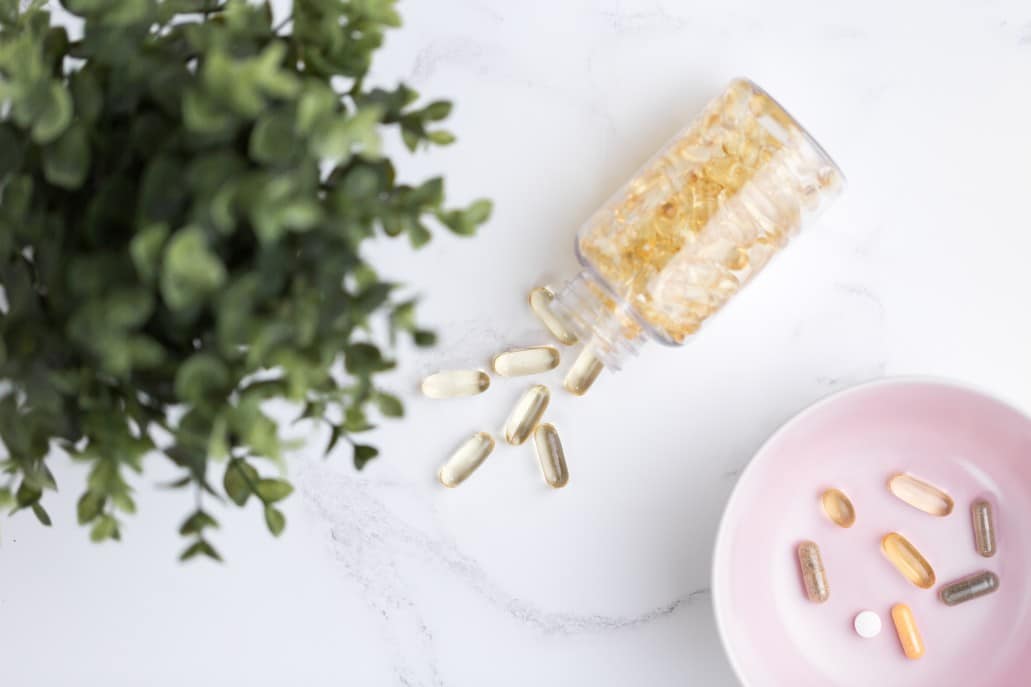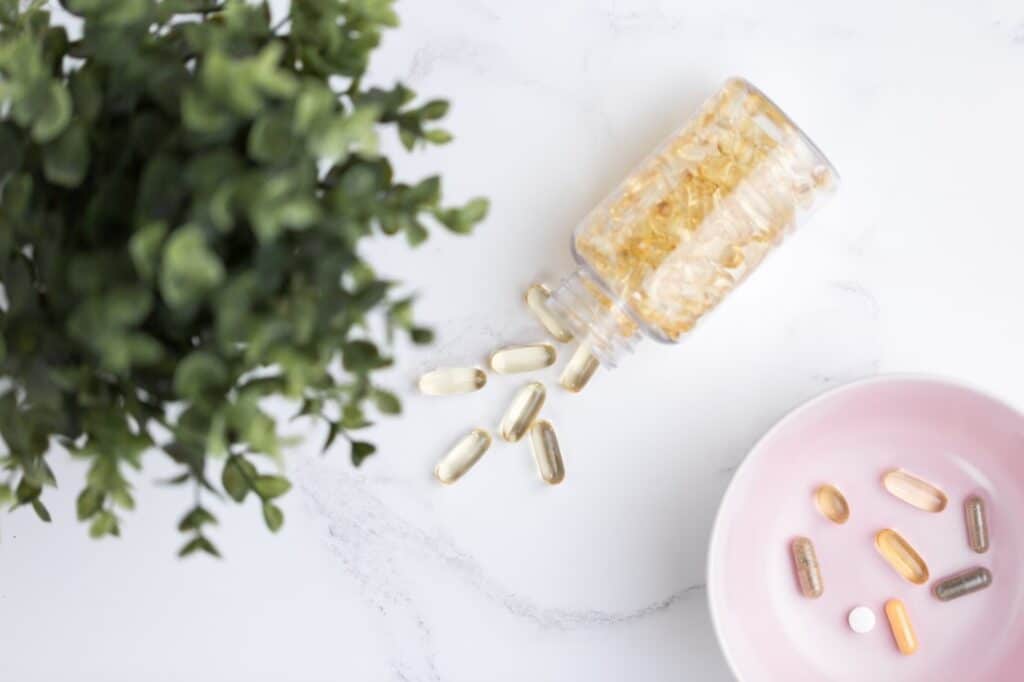 What is the role of the adrenals?
The adrenals are two glands that produce hormones to help regulate metabolism, the immune system, blood pressure, blood sugar, and response to stress.
The adrenals are responsible for sending the hormones such as cortisol and adrenaline into the bloodstream during times of stress. They make hormones such as DHEA and aldosterone, and they also make hormones that your body then uses to make other hormones such as testosterone and estrogen.
The adrenals are also part of the HPA axis. The pituitary, hypothalamus, and adrenals constantly communicate with one another throughout the day. When the body perceives stress – emotional, mental, physical, environmental, etc. – the hypothalamus tells the adrenals, via the pituitary, to work harder to put out additional cortisol, and it tells the pituitary to produce more TSH. This tells the thyroid to slow down, and sometimes it can actually cause TSH to lower, causing the thyroid to produce excess thyroid hormones.
As you can see, supporting the adrenals is foundational to hormone balance!
To read more about the adrenals and specific steps you can take to balance these glands, click here.
Let's look at some specific supplements that can be game-changers when it comes to adrenal support.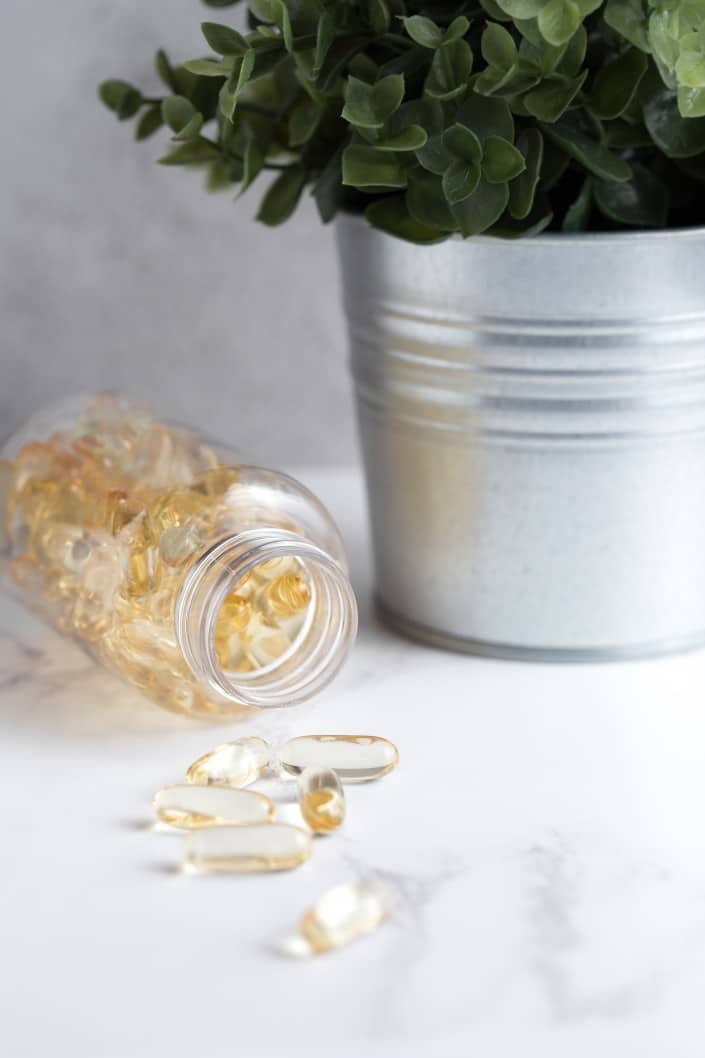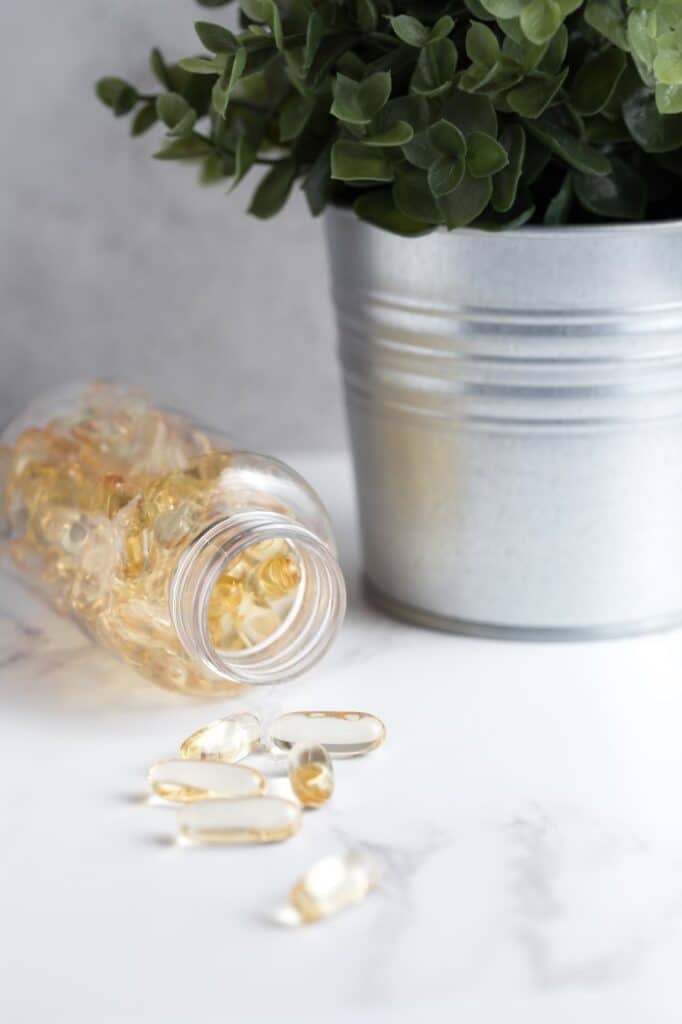 Here are my 6 favorite supplements for adrenal fatigue:
1. Drenamin – This is my go-to for adrenal support. It contains vitamin C, B6, choline as well as many other nutrients, and helps address the nutritional deficiencies that the adrenals may be experiencing and supports them at a foundational level.
Drenamin supports:
Healthy adrenal function
Emotional balance and energy production
A balanced mood
A healthy response to stress
Immune system function
Note: if you have low blood pressure, then Drenatrophin PMG can be a better option (see below). 
2. Cataplex C – This is a great source of antioxidant vitamin C. Cataplex C helps the adrenals because they have one of the highest concentrations of vitamin C in the body.
Overall, Cataplex C supports:
The immune system
Healthy skin and connective tissue
Adrenal gland functions
Blood vessels through support of the body's natural collagen-synthesis processes
Healthy bone tissue by helping normal collagen formation
3. Cataplex B – B vitamins are very helpful to support your adrenal glands' cortisol response to stress. Cataplex B is my go-to and is an excellent source of thiamin, niacin, and vitamin B6.
Cataplex B supports:
A healthy heart
The central/peripheral nervous systems
Energy production in all cells
Healthy cholesterol levels already within a normal range
Healthy homocysteine levels
4. Cod Liver Oil – Did you know that adrenal cortical hormones are generated from cholesterol? The adrenals use cholesterol to make pregnenolone, which is used to produce estrogen, progesterone, testosterone, DHEA and other hormones. In fact, all sex hormones are derived from cholesterol. Cod liver oil is a great way to supplement with healthy cholesterol along with vitamins A and D. I find it a fantastic addition to other adrenal supplementation. 
Cod liver oil supports:
Healthy skin and eyes
Vitamin A and D deficiencies
A healthy mood
Bone and tooth health
The musculoskeletal system
Immune system response
Healthy inflammatory processes
5. Drenatrophin PMG – This supplement is made with bovine adrenal glands to support adrenal gland health and adrenal function. It provides a unique profile of minerals, nucleotides, and peptides.
Drenatrophin PMG supports:
Adrenal gland health
Adrenal function
6. Ashwaghanda Forte – This is an herbal supplement that can be a rejuvenating tonic for stress, the immune system, and cognition support.*
Ashwaghanda Forte supports:
The body's natural immune system
General well-being after challenges and stress
Healthy cognition, learning, and memory
The nervous system
*Some who have autoimmunity don't do well on adaptogenic herbs, so again, always talk to your practitioner about what's best for you.
I hope you find this list helpful on your adrenal healing journey!
Please note: I cannot give dosage recommendations, so you will need to talk to your practitioner about the best steps for your situation.