Overcoming Health Issues without Drugs – Just Good, Natural, Real Food
Chronic disease and health issues can leave you feeling helpless. With all of the conflicting advice about food and health, you need solid advice. You need someone who understands. My goal here at Deliciously Organic is to give you sound advice, vibrant recipes that your whole family will love and help you walk down the path towards better health.
Through good, natural, real food my family has overcome Hashimoto's Disease, chronic migraines, IBS, severe asthma and eczema. I'm a Nutritional Therapy Practitioner, with years of real-life experience and want to pass on all of the knowledge I've learned to help you also find better health.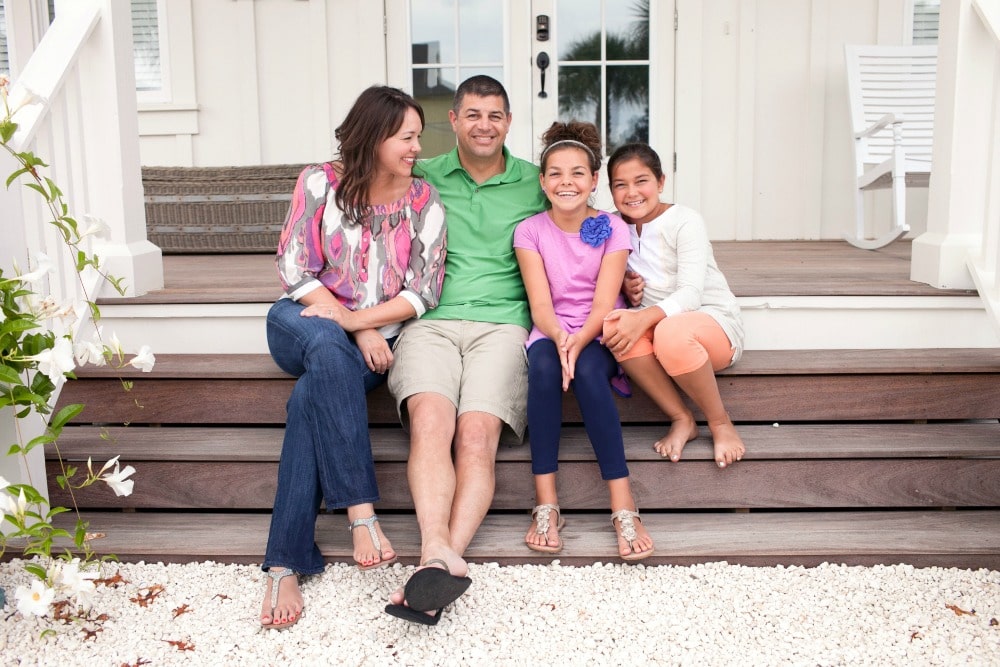 The Story
Back in 2003, after the birth of my second daughter, I began having daily migraines. I was 25. As migraines often are, they were both baffling and debilitating. The migraines I'd experienced after the birth of my first daughter had been infrequent and not as severe. But this time it was different. I often had to lie down in a dark quiet room, which was almost impossible with a toddler and an infant.
I was taking several medications to manage the pain just to get through the day. The migraines continued, though, settling into a routine of four or more a week. After two years of struggle my neurologist suggested adding yet another daily medication to my prescription regimen—a treatment plan that wasn't working anyway. I kindly rejected her suggestion and drove home thinking, "There must be another way."
The same day I saw my neurologist, a tiny newsletter article caught my eye as I went through the mail. It was about the benefits of organic foods. I knew migraines could be related to diet, so I wondered if changing to organic foods might help. I was at the end of my rope and willing to try something different.
Relief
At the time I was eating lots of vegetables to lose the last 10 pounds of baby weight. I replaced my lettuce with organic lettuce. That was my first step. I picked lettuce because it was the food I ate the most. Within a week I noticed a significant difference. The frequency of my migraines decreased, and it became easier to care for my kids. I didn't need any more encouragement. I switched all our produce to organic with the intent of gradually increasing the amount of pure and untreated food in my diet and decreasing my pesticide intake. As I dug deeper and learned more, I continued making changes to my pantry and refrigerator. Over the next year and a half, I completely converted my family's diet to whole, unprocessed, organic ingredients.
Not Yet Delicious . . .
When I first started using organic, unprocessed ingredients, I felt like a stranger in a strange land. I had a hard time finding recipes that were equivalent in flavor to what we were accustomed to eating. Nevertheless, I avoided such ingredients as white sugar, white flour, and partially hydrogenated anything. Baking was especially challenging. We weren't ready to leave the world of baked goods but just substituting ingredients in recipes didn't exactly work out. As my husband likes to say, we ate some terrible pancakes during the transition. This was disheartening because I had grown up with a great love for cooking passed down from the women in my family.
 
Rich Family Heritage
I'm blessed and grateful to be part of the legacy of wonderful cooks going back generations in Louisiana.
My great-grandmother, Ellis Hawsey, was an incredible cook who taught herself how to bake pies that she sold at a Baton Rouge country club to bring in extra money during the Depression. Because she was blessed to live 100 years, I had the privilege of spending time with her when I was a child.
My Grandma Brice is the daughter of my great-grandmother. A remarkable Cajun cook and the wife of a Baptist minister, she's had the opportunity to cook for hundreds (maybe thousands) of church functions.
And finally there's Mom, Grandma's daughter. She is an amazingly creative cook, teacher, and one of the top caterers in the country. I watched her build her company, The Festive Kitchen, which also has gourmet-to-go shops that regularly get top reviews.
The Festive Kitchen began almost 20 years ago and as it grew, I grew with it, starting in the kitchen, baking and cooking, and later as a teen progressing to the wait staff. As Mom grew a multi-million-dollar business from the ground up, I worked everything from small luncheons to large, lavish, tented weddings.
From this rich, generational heritage I discovered the bedrock value of simple, delicious recipes paired with creativity and boldness in presentation. There is no doubt in my mind that Mom's tenacity to create with integrity was the seed planted deep within me that was necessary to navigate this new world of organic cooking.
Facing this huge lifestyle change in an area as dear to my heart as cooking, I decided that if we were going to eat organic dishes they were going to taste every bit as delicious as the ones I used before.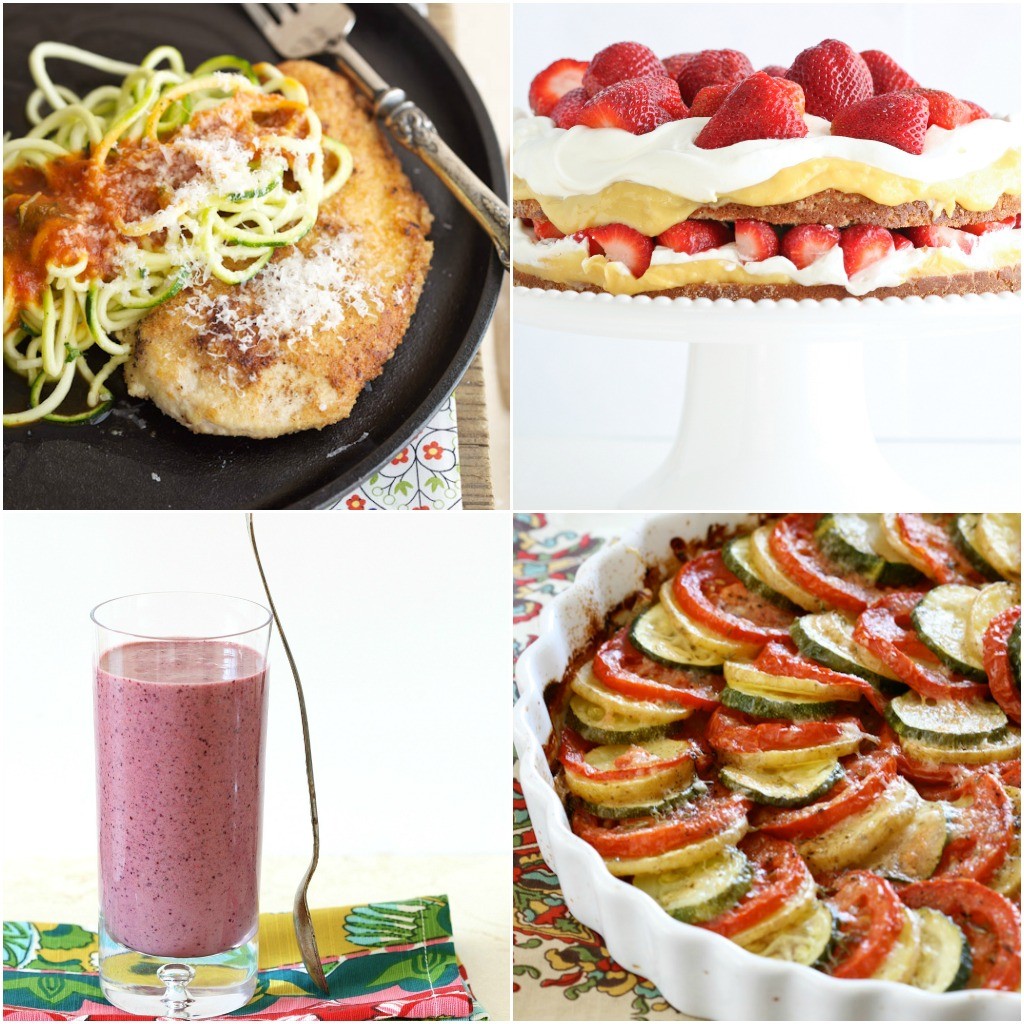 Deliciously Organic
Over time I shared with my friends and family how I overcame my health problems. And then I told others. Many were earnest with their questions, eager to learn more and make changes to their own diets. I continued to tell my story, share my adapted recipes, and give encouragement.
Observing all this, my husband asked me to consider writing a cookbook. The lightbulb snapped on. What I was learning and collecting was a cookbook of recipes I could share—a cookbook that used unprocessed, organic ingredients in recipes that were truly delicious. From that moment, I couldn't stay out of  the kitchen and wrote the cookbook Deliciously Organic.
With the encouragement of friends I began teaching cooking classes out of my home. Before long I was overwhelmed with requests for information and recipes, so I started this cooking blog, Deliciously Organic, as an interactive and efficient avenue to teach and dispense advice and recipes on a much wider scale.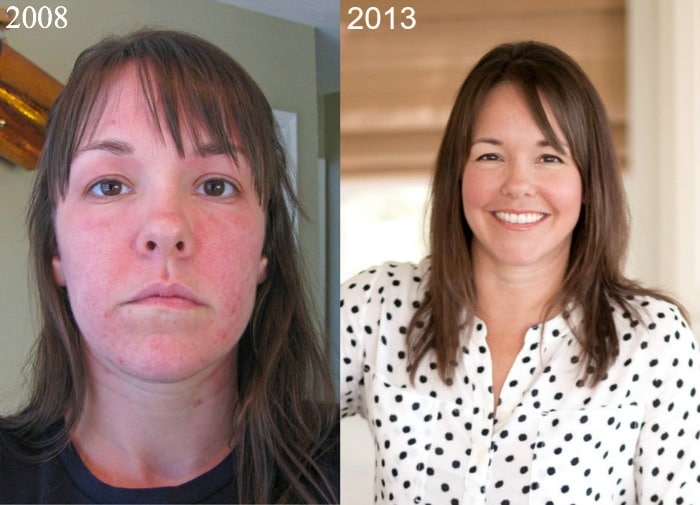 Another Hurdle – Hashimoto's Disease
Then, while writing my first cookbook back in 2008, I had an amalgam filling removed and unfortunately the doctor didn't take the proper precautions during the extraction. As a result, my thyroid absorbed many of the heavy metals and over a year later I was diagnosed with Hashimoto's disease. The disease ravaged my body with hives, I had little energy and was quickly slipping into a depression. Once again the doctors didn't have any answers and said there wasn't anything they could do. I once again turned to nutrition and began a grain-free diet rich in healthy fats, meats, vegetables and fermented foods to begin the healing process. After several years of hard work, discipline, and the amazing guidance of my nutritionist, I'm happy to say the disease is now in remission! In my new cookbook, The Grain-Free Family Table,  I share with you all I learned about battling inflammation, how I reversed my disease, over 125 grain-free recipes and all of my best health and cooking tips.
Through organic, unprocessed food our family of four has overcome severe asthma, eczema, Hashimoto's, IBS and migraines, all without drugs—just good, natural, real food.
I'm thrilled you're reading this blog and hope my recipes will find a home in your kitchen. I also hope you'll discover as I have that eating food direct from the source of our earth, uninterrupted by chemicals and heavy processing, is not only perfectly doable and beneficial but also perfectly delicious! And don't be surprised when your friends and the whole family (including the kids) say, "I can't believe this is organic. It's delicious!"
With Much Love,
Carrie Vitt
Personality shots taken by Kelly Trimble of Kelly Kate Photography
FAQ
"Why do you use saturated fat in your recipes?"
"What is the caloric content of this recipe?" "Do you know how many calories are in this recipe?"
"Why do you use Celtic sea salt?"
"Do you have any tips for buying organic on a budget"

"Why do you use meat in your recipes?" "What are the health benefits of eating organic, pastured meats?"
"Why grain free?
"What kind of almond flour do you like to use and where do you buy it?"
"Do you have tips for baking with coconut flour?"
"Why do you soak and dehydrate nuts? Can I get the recipe?
"Do you have any good lunch ideas?"
Click Here, Here and here 
What's in your pantry? What kind of soap do you use? What's your favorite non-toxic cleaner? Non-toxic paint? Water Purifier?
"Will you ever eat grain again?"
I hope to! As my body heals, I hope I'll be able to tolerate traditionally prepared grains one day. I don't see myself eating much wheat, though.