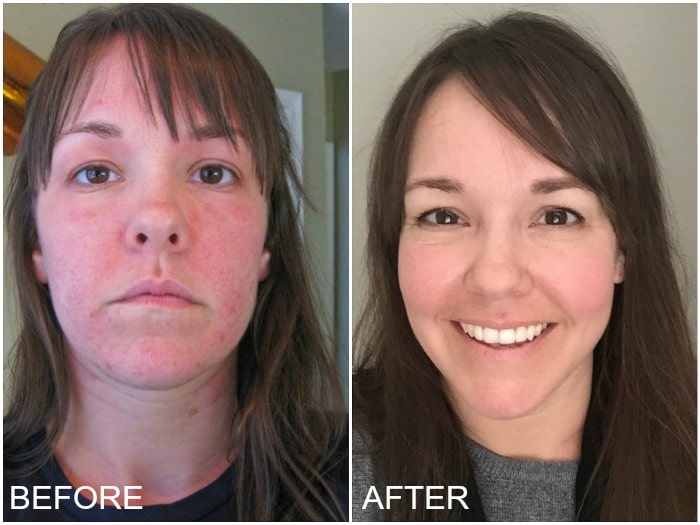 In 2008 I suddenly became very sick, and for nine months, I couldn't find a doctor who would really listen or run any tests. They most often told me I had dry skin, handed me a tube of steroid cream and moved on to the next patient.
I had hives from the neck up, all the skin on my face and neck peeled off twice a day, my hair was falling out, and I was depressed. I spent my days and nights with ice packs on my face because my skin felt like it was burning. I cried a lot. I stopped outside activities and just stayed home.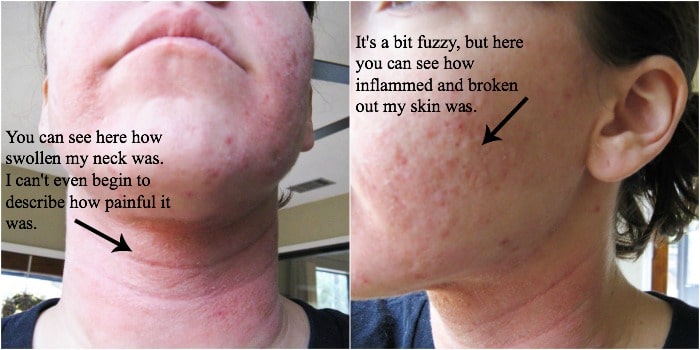 After nine painful months, I finally found a doctor who listened, thought about potential causes, and ran tests. In 2009, I was diagnosed with Hashimoto's disease – a thyroid autoimmune disease. The doctor offered to prescribe a medicine called Synthroid, but didn't provide a hopeful prognosis. He explained that it might help ease my symptoms, but eventually my thyroid would stop working and I'd be on medication for the rest of my life. This wasn't enough for me. I wanted get to the root cause, so I looked for a solution elsewhere.
I started working with a nutritionist who helped me figure out the trigger that sent my body into its downward spiral. The fact that my thyroid and other organs weren't working in harmony was a symptom of a bigger issue. We focused on fixing that issue first.
What was my root cause? The evidence led us to conclude that heavy metal poisoning and resulting severe inflammation triggered my Hashimoto's. During the summer of 2008, I had a large amalgam filling removed from one of my molars. The dentist didn't take the proper precautions during the very long procedure. For three hours I breathed the vapors as he drilled the amalgam from my mouth. Amalgam is approximately 50% mercury. As soon as I sat up, I felt sick. I stumbled out of the office and spent the next week mostly in bed, exhausted and without energy. My health quickly deteriorated from that point on.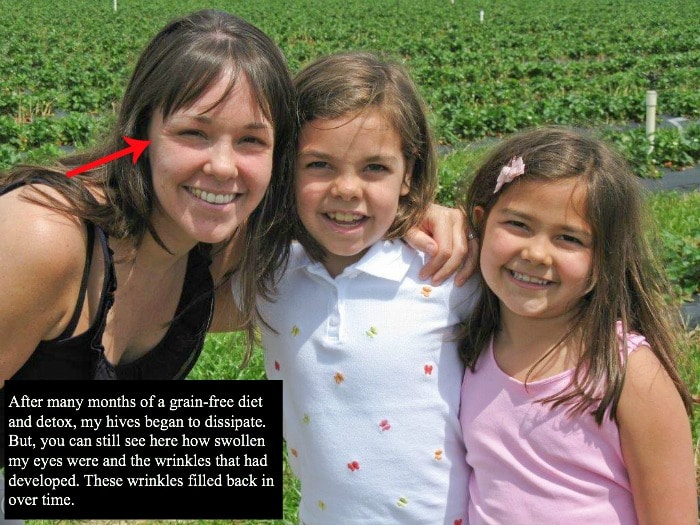 My nutritionist showed me a holistic approach to detox and recommended a grain-free, nutrient-dense diet. I was desperate and willing to try anything, so I jumped in with both feet, doing everything she directed! I spent several years detoxing the heavy metals out of my system and trying to minimize inflammation. The result? I've reclaimed my health and I'm symptom-free (and medicine-free!).
I can't even tell you how much a grain-free, nutrient-dense diet has changed my life! I can now spend time with my kids, family and friends and be an active member of my community.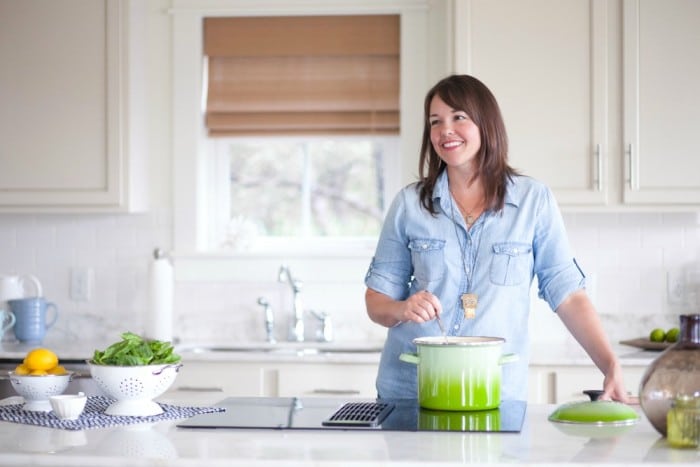 My doctor said I couldn't reverse Hashimoto's disease – I'm here to tell you it's possible. Our bodies have an amazing ability to heal when given the right tools.
My health struggles and path to healing led me to write my new book, The Grain-Free Family Table. In this book I share my entire story of recovery, health tips to help you reduce inflammation and begin recovering from disease, and over 125 grain-free recipes to get you going on the path.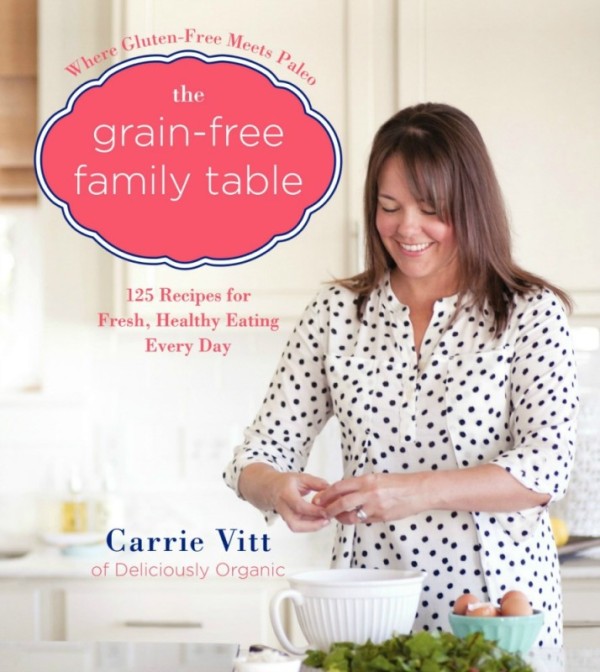 As painful as it is to show you these photos and broadcast my struggles, I wanted to share my story for one reason – to bring others hope. There are over 30 million people in America who have been diagnosed with thyroid disease and another estimated 20 million who struggle with various autoimmune issues. Most have been told they're on a one-way street, with no hope of long-term healing.
Many other health issues either stem from or are aggravated by inflammation. Recent science points to heart disease, cancer, diabetes, allergies, arthritis, Alzheimer's, neurological disorders, and tendonitis exhibiting links to inflammation. Many people are now convinced of the need to reduce inflammation, but they need help figuring out how. I learned how to change my diet and help reduce my inflammation, giving my body the opportunity to recover. I'd like to help others take steps for themselves.
I have one simple request – will you please share my story with your friends and family? We all know someone struggling with autoimmune disease or other diseases related to inflammation. I believe they'll find hope by hearing my story.
---

Note: None of the photos have been retouched or "Photoshopped". These are the raw images. The "after" picture was taken with my iPhone and I'm not wearing any make-up other than a bit of blush and mascara.
Disclaimer:  This information is designed for informational purposes only. It is not intended to be a substitute for informed medical advice or care. You should not use this information to diagnose or treat any health problems or illnesses without consulting your family doctor. Please consult a doctor with any questions or concerns you might have regarding your condition.