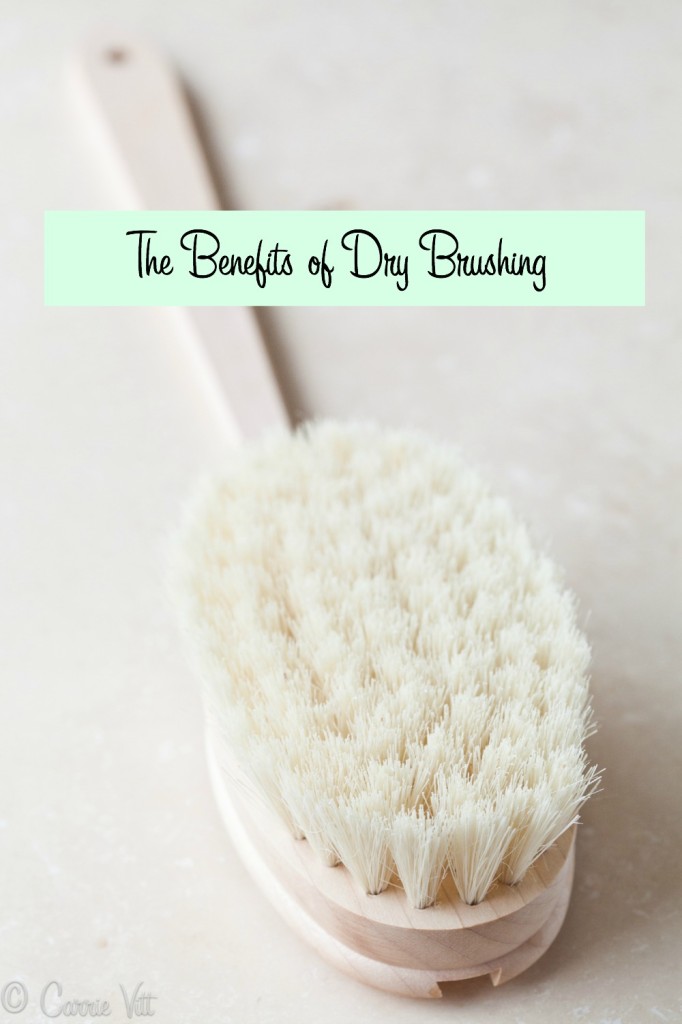 Most of us know our skin is our largest organ. Did you know our skin aids in detoxing our bodies? The pores in our skin benefit from "exercise" to better rid toxins from the body. Cardio-vascular exercise, sunshine, dry saunas, and keeping toxic chemicals off our skin all help this process. Dry-brushing may also help our skin detoxify and keep us looking our best. While I can't find any hard-core studies to support this assertion, my nutritionist shared this detox method with me and well, she helped me heal from Hashimoto's disease (something medical doctors told me wasn't possible), so I'm going to trust her! Also, it can't hurt, right?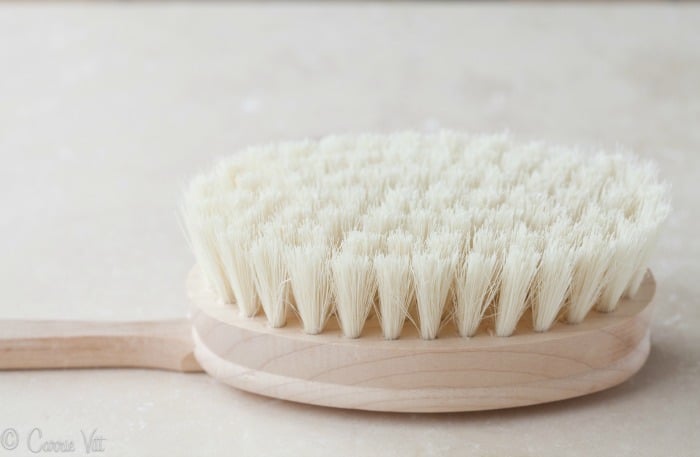 Potential Benefits of Dry Brushing:
Removes dry, dead skin and clears pores, allowing the skin to "breathe".
Stimulates the hormones and oil-producing glands in the skin.
Increases circulation.
Assists the body in the removal of toxins.
I've heard it can help with cellulite, but I've tried it and well, I haven't seen any improvements. The jury is still out on that one for me.
How do you Dry Brush?
Once a day, preferably before bed or before a shower or time in a dry sauna.
Brush, starting at the feet, and work up towards the heart using light, short strokes (always brushing towards the heart). Then work from the arms towards your chest. Don't forget your palms and soles. The skin should be stimulated, not red or irritated.
Dry brushing the entire body should take from 45 seconds to 2 minutes.
It's best not moisturize afterwards so the pores can breathe and rid themselves of toxins.
Where do you get a dry brush?
Most drug stores carry them. I prefer one with a long handle so I can easily reach my back. My favorite brush can be found on Amazon.
Here are some more easy, at-home detox methods you might want to try:
Castor Oil Packs
Oil Pulling
Sources:
http://www.biodynamicwellness.com/RESOURCES/DRY_SKIN_BRUSHING.pdf
http://articles.mercola.com/sites/articles/archive/2014/02/24/dry-skin-brushing.aspx
Posts may contain affiliate links. If you purchase a product through an affiliate link, your costs will be the same but Deliciously Organic will receive a small commission. This helps cover some of the costs for this site. We appreciate your support!