I know, oil pulling sounds so odd, doesn't it? It's easy to do though, and it's an effective way to reduce our toxic load. I started oil pulling a while ago and find it an easy way to support detoxification in the body.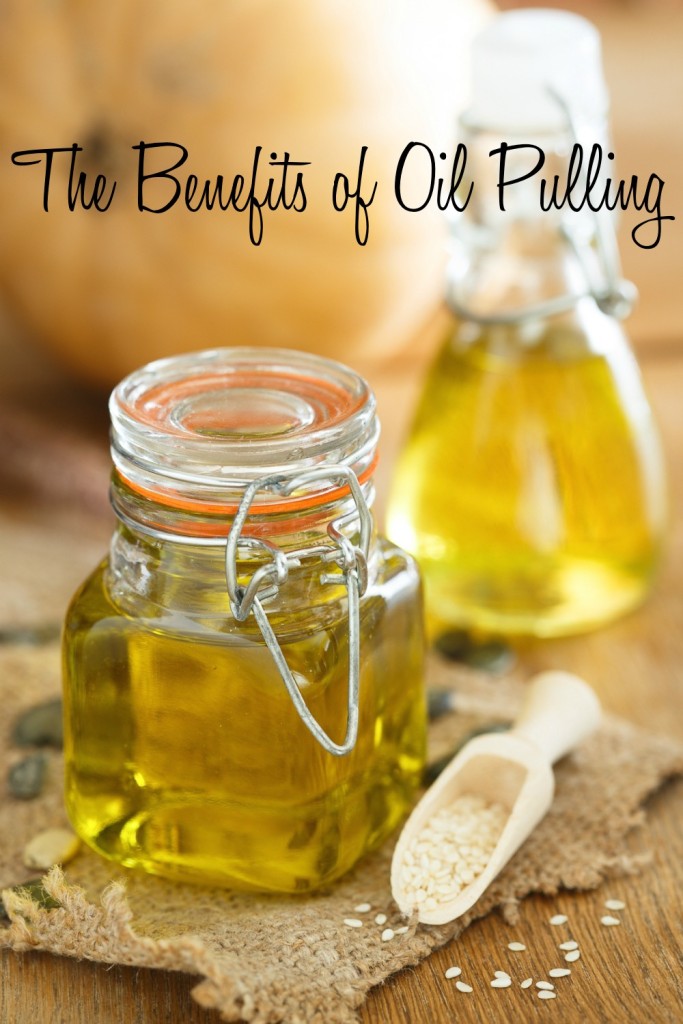 Why should you oil pull? It's an age-old Ayurvedic method that helps draw out toxins (mercury, anesthetics, bacteria, etc.) in the mouth and tissues. As you swish the oil around in your mouth "the oil absorbs lipophilic (fat-loving) toxic chemicals, metals and microbes from the oral mucosa, it changes color from golden to white and becomes thinner in consistency…During this time, lipophilic chemicals in the oral mucosa, as well as those circulating in the blood vessels traveling through the oral mucosa, are absorbed into this sesame oil. Since the average circulating time — or time required for the blood to completely circulate from the head to the toes — is approximately one minute, this oral therapy also helps absorb toxic chemicals traveling in the blood from other parts of the body." Dr. Williams.
I've read about many people using coconut oil, but from my own reading it seems that traditional, unrefined sesame oil is a better choice. Dr. Williams, author of Radical Medicine, says she hasn't found coconut oil to be as effective. "Additionally, the natural lecithin content and high levels of oleic, linoleic and linolenic oils in sesame oil render it particularly nutritive to nearby brain cells and nerves."
How to Oil Pull:
Take one teaspoon of unrefined, organic sesame oil and put it in your mouth.
Swish, chew and gargle for 3-10 minutes.
Spit it out.
Brush your teeth with sea salt and baking soda. Done!
How Often Should You Oil Pull? A few times a week is a good place to start. It can be especially beneficial to oil pull after a dentist appointment, so you can rid the body of any chemicals or medications you were exposed to. I've read some say it helps whiten the teeth, and I've experienced this, but I couldn't find any solid literature on this topic. I prefer to oil pull in the morning when I'm blow-drying my hair. I can get pretty and detox at the same time!
Disclaimer: This article is not intended to provide medical advice, diagnosis or treatment.