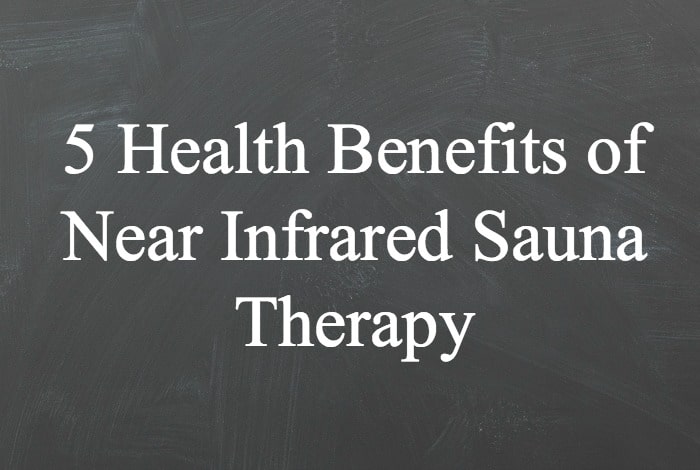 Never before in history have people been exposed to such a great variety of toxic chemicals. More than 80,000 available in the U.S. have never been fully tested for their effects on our health. According to the EPA, toxic chemicals are responsible for up to 80% of cancer deaths. In my opinion, it's important to reduce the toxic load on our bodies. A great way to do this is with near infrared sauna therapy.
I used Sauna therapy when battling Hashimoto's – it was very important to my detox routine. Basically, infrared sauna heats the body temperature several degrees above normal and the body attempts to reduce its temperature by driving blood to the surface and sweating. The heating, and the body's response to heating, can produce many beneficial physiological effects.
Just last month a study from Finland found that those who used saunas on a regular basis reduced their risk of heart failure, coronary heart disease and had longer lifespans. They tracked more than 2,000 Finnish men for nearly 20 years on average and also found that more sessions per week provided more health benefits.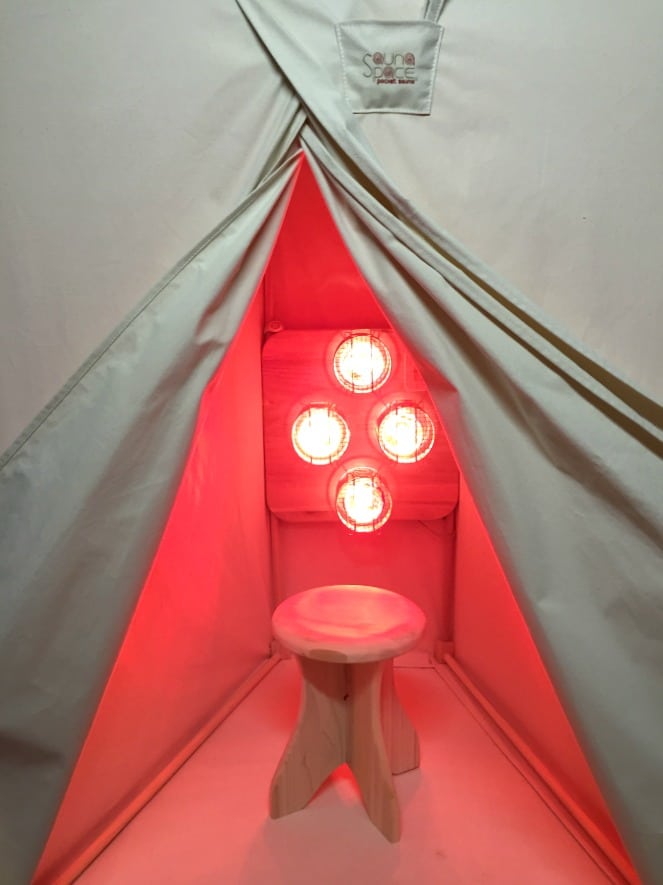 This is a picture of the SaunaSpace Pocket Sauna at my house.
1. Detoxification
Sweating can help flush toxins from the body. Did you know that prescription and over-the-counter drugs may remain in the body for 30 years or more? According to Lawrence Wilson, M.D., "Heating the body helps destroy bacteria, viruses and tumors. Sweating promotes the elimination of toxic chemicals, radioactive particles and other toxins. It also increases the skin's ability to eliminate poisons."
2. Exercise Benefits
Infrared sauna therapy can provide many of the benefits of exercise with less expenditure of energy. This can be especially helpful if you're struggling with a disease and don't have much energy to exercise. Sauna therapy can increase circulation, lower elevated blood pressure and improve oxidation of the tissues.
3. Fewer Abnormal Cells
Many of us have damaged or mutated DNA due to the effects of toxic chemicals and ionizing radiation. Heating the body using infrared sauna therapy can help kill weaker mutated cells and help prevent their reproduction – slowly improving the ratio of healthy cells to genetically damaged cells. For those of you interested in the MTHFR mutations, this could be a key piece of information to help you improve your circumstances.
Hyperthermia is a well-researched therapy for cancer according to the National Cancer Institute and American Cancer Society. Dr. Wilson explains that tumors don't tolerate heat well, so raising the body temperature may hasten their death.
4. Pain Relief
Infrared light therapy can help reduce pain and other symptoms of rheumatic disease. It's also been shown to help reduce chronic back pain. "Studies indicate it may have direct effects on peripheral nerves and it may modulate the levels of prostaglandins in inflammatory conditions such as arthritis." Dr. Wilson
5. Relaxation
Sweating helps stimulate blood flow and circulation throughout the body (just like exercise does). Increased circulation helps relax the body. I've personally experienced this and can't even tell you how much the sauna helps my stress level. Remember, stress is like gasoline on a fire for almost all diseases, so reducing stress can play a huge role in the healing process.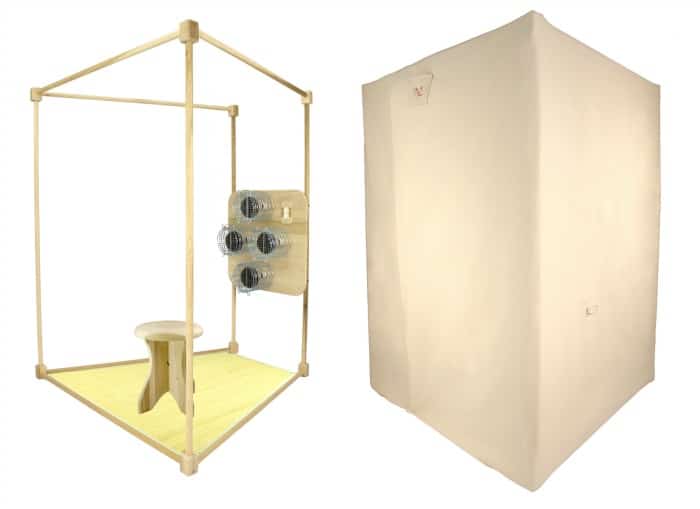 Why choose a Near Infrared Sauna instead of a Regular Sauna?
1. Infrared light is uniquely beneficial as it is 600nm – 950nm. The phototherapy benefits it provides are totally unique to this narrow band of the sunlight's spectrum.
2. We only have any photoreceptors near infrared and visible red. The NIR (near infrared) light directly activates various cellular processes that promote cellular healing, detoxification, increased metabolism, and more.
3. NIR light is safe for the eyes and can heal cellular damage in the eyes.
4. Here are some of the healing benefits of NIR: alkalinization of the cells, nerve tissue regeneration, wound healing, increased collagen production, relaxation of the central nervous system, activation of heat-shock proteins, a newly recognized class of proteins that act as chaperones for immune bodies in the cells, bringing them to the toxin sites, so toxin elimination is more effective.
5. Ultra-low EMF.
6. Provides sufficient heat for effective hyperthermic therapy.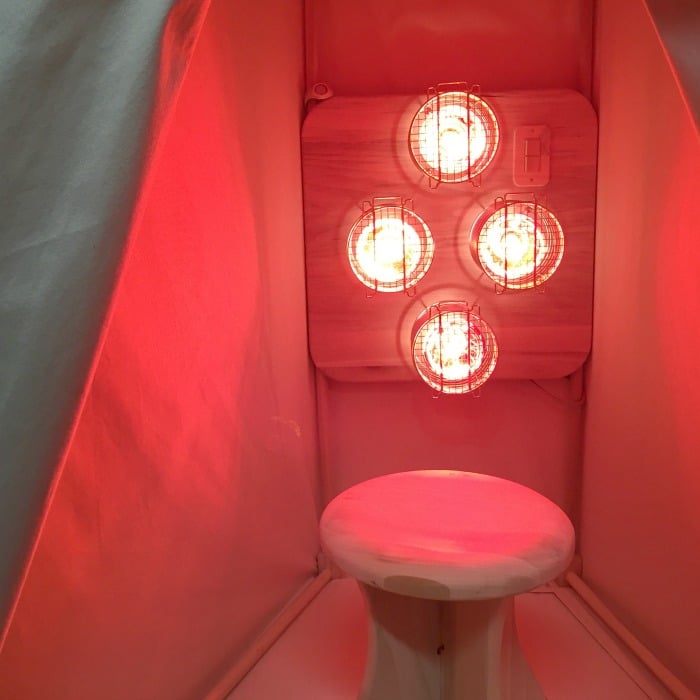 Until recently, I thought of a sauna as a huge cedar room – usually at a health club or gym. I thought they occupy tons of space and cost several thousand dollars, too. I'm excited to share with you that SaunaSpace makes a wonderful near infrared sauna that costs much less than competitors' and takes up only a fraction of the space!
Their "Luminati" sauna can be set up in the corner of a room in about 45 minutes, without tools. It can be easily broken down and set back up if you want to travel with it or if you move often. We set ours up in a walk-in attic space in our house. We use it daily and have seen some wonderful health benefits.
How do you use the sauna? Here's a post from SaunaSpace that includes all the instructions you need.