Beet Kvass is a traditional fermented Russian drink that supports healthy liver detoxification, contains various nutrients, and only requires 3 ingredients!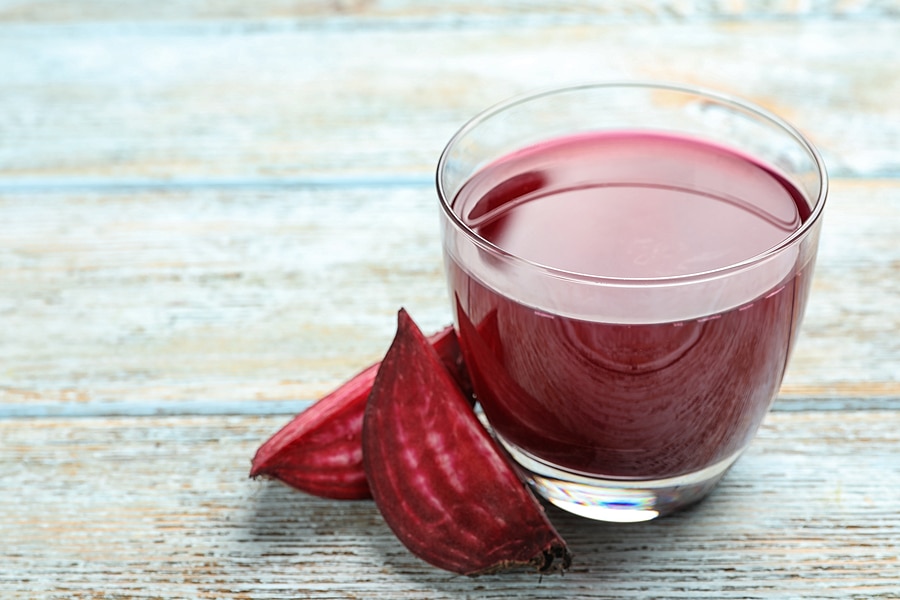 What Are the Health Benefits of Beet Kvass?
1. It's a natural source of probiotics, B vitamins, vitamin C, and minerals like iron, calcium, magnesium, and potassium. 
2. It supports healthy liver detoxification, helps thin the bile in the gallbladder, and can be a good treatment for kidney stones. 
3. It's very useful to drink prior to conception to help reduce morning sickness during pregnancy. Morning sickness is often rooted in liver congestion, so taking steps to support the liver for about 6 months prior to conceiving can help reduce morning sickness. 
4. Brown spot on the cheeks or on the tops of the hands, also known as liver spots, can be reduced by drinking 4 ounces of kvass daily. If you have liver spots on the face or hands, I also recommend following these steps to help gently detoxify the liver. 
5. Kvass benefits gut health and the digestive system. 
What Does Beet Kvass Taste Like? 
Beet kvass is a fermented food like sauerkraut or kimchi. It's salty, sour and earthy. If you like the flavor of beets, you'll most likely enjoy the flavor. I personally don't love the flavor of kvass, but I drink it daily because it has so many health benefits!
How Do I Make Beet Kvass? 
It's actually a very simple combo of only water, salt and beets. Watch the video below for step-by-step instructions.
How Much Beet Kvass Should I Drink Daily?
I recommend starting with 3-4 ounces each morning on an empty stomach. Then, work up to drinking about 6 ounces a day.
What if the top of the kvass has bubbles or mold on it?

It's common to have some white foam or bubbles on top after it has fermented. You can skim this off the top. If the kvass has green, black, brown, etc. mold on top, then I recommend starting over. You might find that in the warmer months that you need to ferment the kvass for a shorter amount of time.
What if the kvass has a thick consistency?
The kvass should be a thin consistency, similar to water. If it's thick and viscous, then it fermented too long and it's best to start over.
Is kvass considered safe when pregnant or nursing?
Yes, but if you've never consumed fermented foods before, then it might be best to avoid kvass and other fermented beverages right now. If you consumed them before pregnancy, then talk to your practitioner about the right amount for your situation.
---
Print
How to Make Beet Kvass (a fantastic liver tonic)
Prep Time:

5 minutes

Total Time:

5 minutes

Yield:

2 Quarts
3

–

4

small raw beets or

1

large raw beet, washed, ends trimmed and cut into

2

-inch pieces

1 tablespoon

Celtic sea salt
Instructions
Place the beets in a 2 quart glass or ceramic pitcher. Cover with filtered water and stir in the sea salt. Cover with a clean cloth and place in a dark cool place for 3 days. After 3 days, remove the beets and store the kvass in the fridge (if there is foam on the top, just skim it off). It will keep for about 2 weeks.
Note: It is important to chop the beets and not grate them. Grated beets will create too much juice and will ferment too rapidly, resulting in alcohol instead of lactic acid.