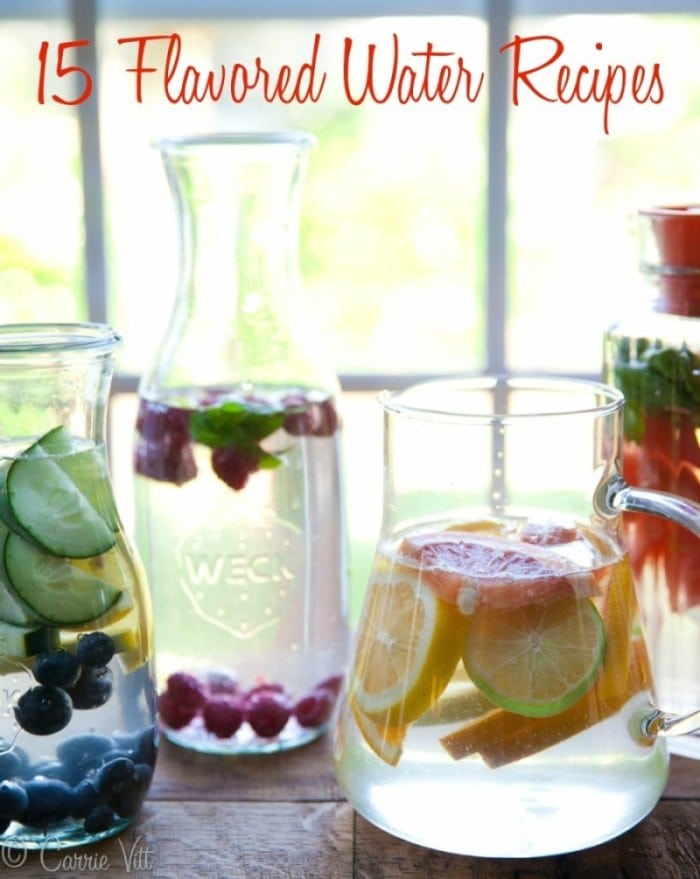 My nutritionist continually reminds me to drink more water. She suggests I take my body weight in pounds and drink half that number in ounces of water every day. That's a lot of water! Let's be honest, sometimes drinking that much water can get a bit boring. So I like to liven things up by flavoring my water using berries, herbs, and citrus. My favorite combination is lemon and cucumber. I chop up lemons and a cucumber, put it in a pitcher and put it in the fridge to chill. As I drink the water, I add more so I can have flavored water for several days.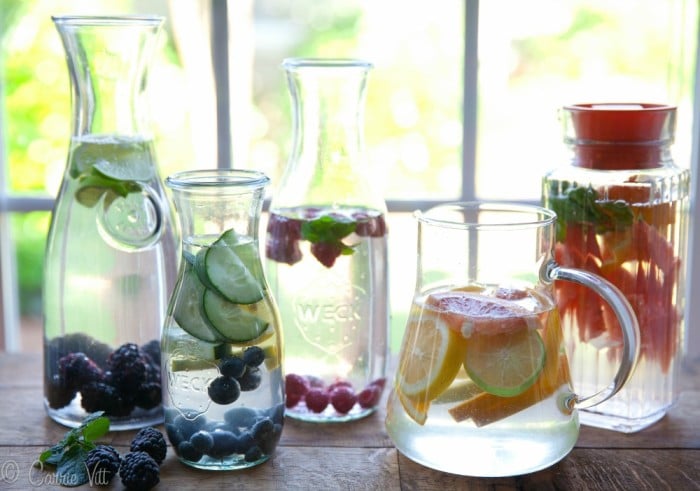 There's no need to measure, just throw in a handful of berries, cut up an orange or toss in some mint. You can let the fruit float, or muddle it to release more of the flavor. For summer gatherings, it's fun to have an assortment of flavored waters along with honey simple syrup (if your guests like a bit more sweetness) and even some sparkling water to add some bubbles.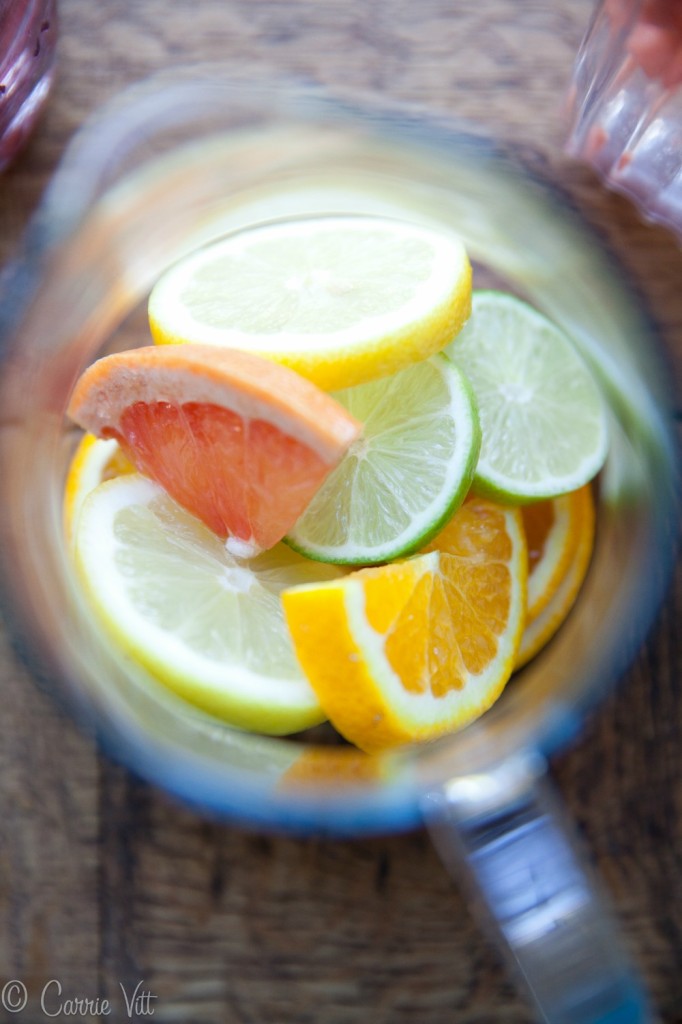 Here are 15 of my favorite combinations:
Lemon, Lime and Orange
Raspberry and Lime
Pineapple and Mint
Lemon and Cucumber
Blackberry and Sage
Watermelon and Rosemary
Mango and Blueberries
Orange and Vanilla
Strawberry and Basil
Cherry and Lime
Blackberry and Ginger
Peach and Vanilla Bean
Honeydew and Lime
Pineapple, Raspberry and Mint
Peach, Lemon and Thyme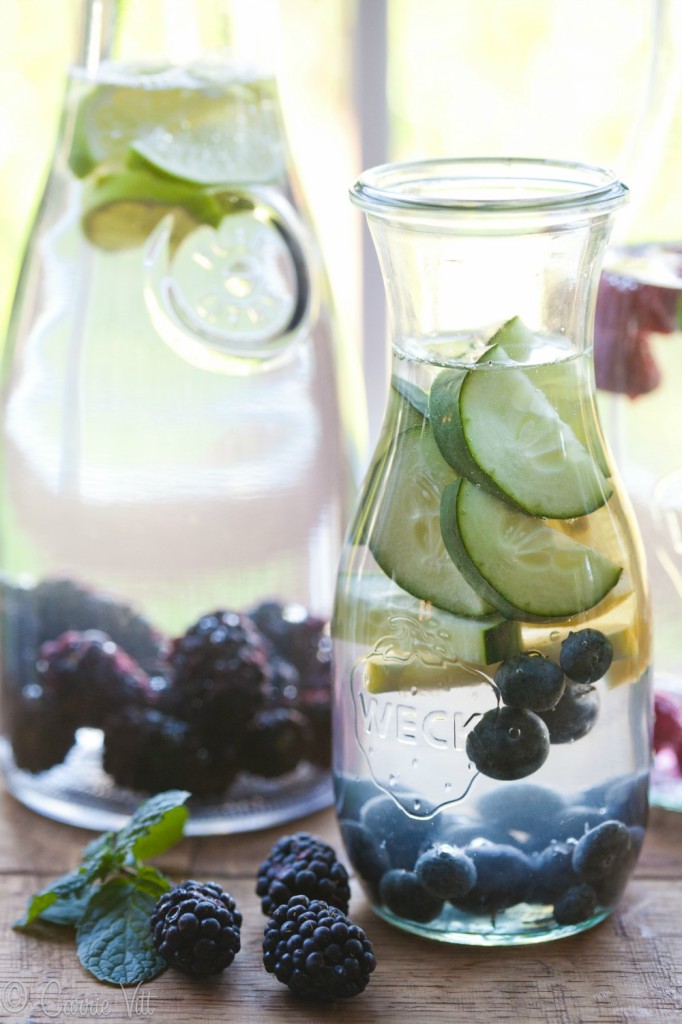 As the warmer months approach, it's the perfect time to hydrate your body and drink more water. Let's pledge to drink half of your weight in ounces of water every day (so if you weigh 150 lbs. you'd drink 74 ounces). It's a small but mighty step in a healthier direction, and you'll automatically be entered into the giveaway to win a collection of my favorite glass pitchers and glassware (a $130 value) from MightyNest. You'll also earn points for your local school to help them win $1000 this month in the MightyNest for Schools "Get Fresh" Challenge. Just click the button that says "I Pledge" to enter! Good luck!
How to Make Flavored Water
While there really aren't any strict rules for flavored water, here's a basic recipe to go by. Feel free to change up the quantities to find your favorite combination.
Ingredients
1 cup fruit such as citrus or berries
2 sprigs herbs such as thyme or mint
8 cups water
Instructions
Combine all ingredients together in a pitcher. Muddle to release the juices or leave the fruit to float.
7.6.7
4258
https://deliciouslyorganic.net/flavored-water-recipes/
Copyright 2016 Deliciously Organic
Posts may contain affiliate links. If you purchase a product through an affiliate link, your costs will be the same but Deliciously Organic will receive a small commission. This helps cover some of the costs for this site. We appreciate your support!