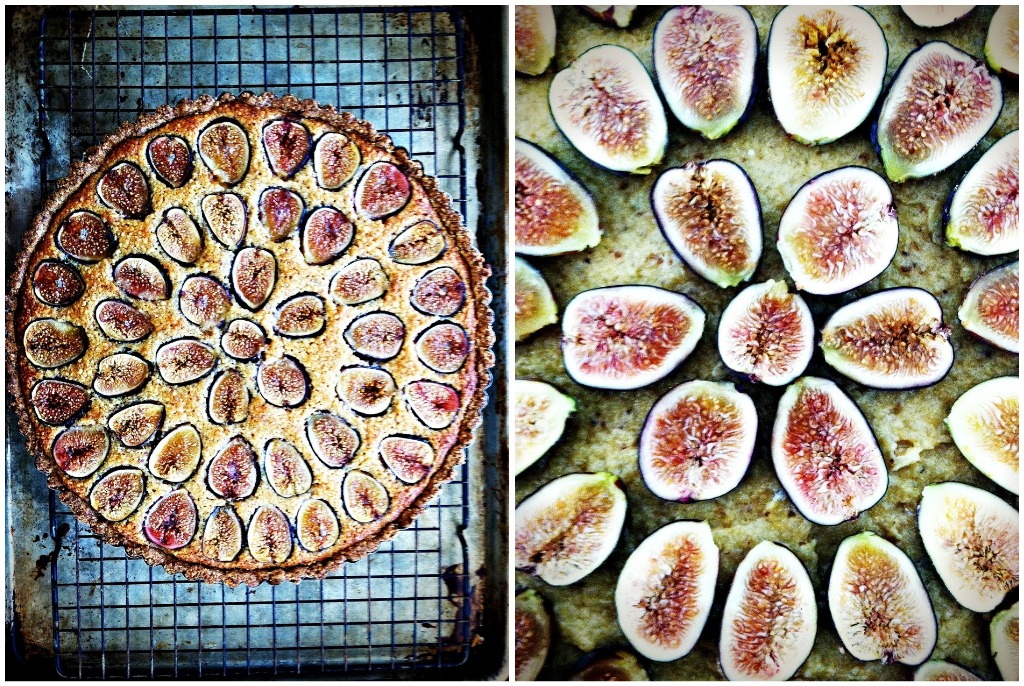 It's day 30! What an amazing month we've enjoyed. When I planned this challenge, I didn't realize what fun it would be. The truth is, it just sort of happened. I've loved playing with new ingredients in a totally different way and hearing from all of you about your progress and new recipes you've come up with. Such fun! It also just happens that day 30 falls on my birthday. When I began this challenge, I expected to bake a cake for my birthday to celebrate another year and the completion 30 days grain-free. A funny thing happened a few days into the challenge, though. I didn't want grain anymore. There were no cravings. And the thought of baking something with grain today seems a bit odd.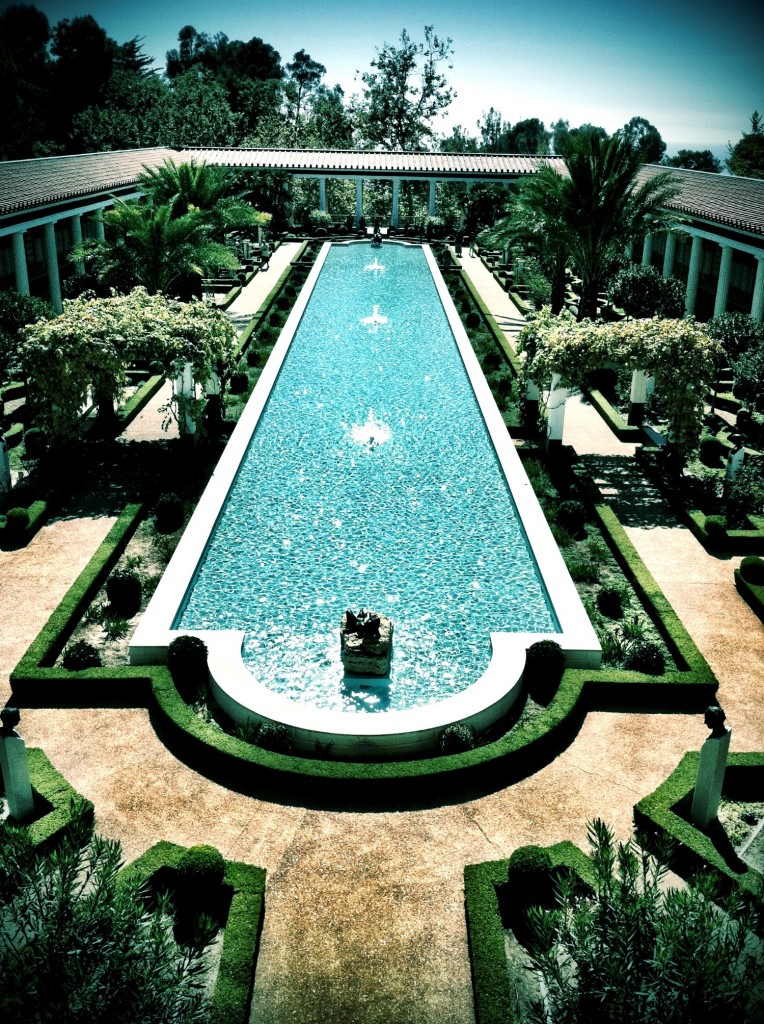 We spent the day celebrating as a family at the Getty Villa in Malibu. If you haven't experienced either of the Getty museums, put them on your list next time you're in the L.A. area. The breathtaking architecture, art, and scenery complement the food at the museum cafe (featuring organic, locally grown produce whenever possible) so there's no need to pack a lunch.
Over the last 30 days, I lost a total of 11 pounds and 5 inches. I have a lot more energy, my cravings have subsided, and my skin looks and feels rejuvenated. What results have you seen this month? Even if you've only been grain free for a few days, I'd love to hear about your changes.
The markets feature gorgeous figs right now, soft, ripe and plump. What better way to show them off than with almonds, some maple syrup, cream and a few eggs? This tart will make a showing at my holiday table this year. It has a bit more sugar than I've baked with lately, but it's a dessert for a special occasion. The crust is good enough to eat alone. In fact, when I made it my oldest said, "Mom, sometime when it's only you and me here at the house, can we make just this crust and eat the whole thing together?" No grain, and my daughter is asking to eat it as a treat? This recipe is a keeper.
Serves: Makes 1 9-inch tart
Almond Fig Tart (Grain Free)
I used this recipe for dehydrated almonds (omitting the maple syrup).
Inspired by Bon Appetit.
Ingredients
For the Pastry Cream:

1/2 cup milk
1/4 cup heavy cream
1/4 cup maple syrup
1 large egg
2 teaspoons arrowroot
1 teaspoon vanilla extract

For the Crust:

2 cups almond meal (ground almonds)
2 tablespoons coconut flour
1/2 teaspoon unflavored gelatin (I prefer Bernard Jensen )
3/4 teaspoon Celtic sea salt
1 stick unsalted butter, cold, cut into tablespoons

For the Frangipane:

1 3/4 cups dehydrated almonds (see headnote)
1/2 cup unsalted butter, room temperature
1/4 cup maple syrup
2 large eggs
12 ounces fresh mission black figs, cut in half
Instructions
Pour milk and cream into a medium saucepan and bring to a simmer over medium heat. Whisk maple syrup, 1 egg, and arrowroot in a small bowl. Using a ladle, spoon about 1/4 cup of the hot milk into the egg mixture, whisking constantly until smooth. Slowly pour mixture into the saucepan with the hot milk, whisking constantly. Whisk until mixture begins to boil and thickens, about 3-4 minutes. Remove from heat and whisk in vanilla. Transfer pudding to a small bowl, cover and chill in the refrigerator until cold, about 3 hours.
Preheat oven to 350 degrees F and adjust rack to middle position. Using a pastry brush, butter a 9-inch round tart pan. Place almond meal, coconut flour, sugar, gelatin and salt in the bowl of a food processor. Pulse 2-3 times to combine. Add butter and process until a dough forms. Press dough into and up the sides of the buttered tart pan. Bake for 12 minutes.
Place almonds and whole cane sugar in the bowl of a food processor. Pulse until almonds are ground (do not grind to a paste). Beat butter and maple syrup using an electric mixer until combined (it will be a bit lumpy). With mixer on low, add 2 eggs, one at a time, until combined. Gradually beat in the almonds and then 1/2 cup of the pastry cream (you will have some pastry cream left over). Cover and chill in the refrigerator until cold, about 1 hour.
Preheat oven to 350 degrees F. Spread filling over cooled crust and arrange figs, cut side up in concentric circles over filling. Place tart on a rimmed baking sheet and bake until filling is golden brown and set, about 35-45 minutes. Let tart cool completely in pan on a wire rack.
7.8.1.2
3377
https://deliciouslyorganic.net/almond-fig-tart-recipe-grain-free-challenge/
Copyright 2016 Deliciously Organic
SaveSave