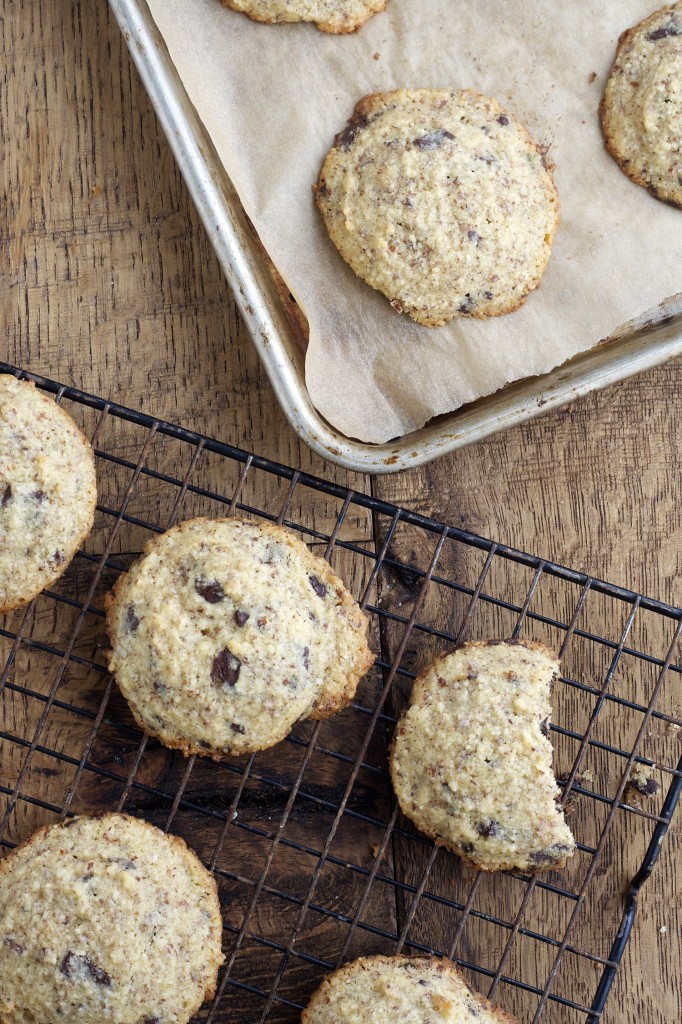 Last year Tracy, moved nearby and we became fast friends. As we got to know each other, I shared my love for wholesome organic foods. She was interested, soaking up every bit of knowledge I could share with her. In a matter of months she got rid of many of the processed foods in her house and replaced them with organic, whole foods. Tracy is married with three sons. As you would expect, her sons complained some and weren't very excited to find their boxes of Golden Grahams replaced with steel cut oats and cream. Tracy stuck with it despite the complaints; slowly the boys starting enjoying the new foods. Matt, her middle son started to notice how much better he felt and how much clearer his skin was when he ate healthy, nutritious foods. The whole family encouraged Tracy to continue, so she did – exploring all sorts of new nourishing foods that had never before passed their lips.
Last week was a special occasion. Brice was turning 16. As with most families, Brice got to put in his request for his special meal and Tracy cooked up traditional family recipes (some included white sugar and white flour). The family enjoyed the meal together, but the next morning Matt woke up and wasn't happy. His skin had broken out again and he didn't feel well. He actually got upset that Tracy had cooked the previous night's dinner with processed ingredients! Imagine that! A young man who resisted removing the processed foods just a year ago, was now upset his mom had served them.
I share this to show you that given some time, any family can make the change. There might be some bumps in the road, your kids or spouse might resist at first, but give it time. Our tastes change. That box of Golden Grahams your kids couldn't live without may be pushed aside for some old-fashioned eggs, bacon, and veggies.
I asked Tracy if she had any tips for you, and this is what she shared:
1. Leave some processed foods in the pantry and fridge. Don't deny them everything. Tracy left some of their favorite snacks in the pantry and fridge during the change. As she offered good choices at meals she discovered they stopped eating the processed foods altogether, but – they made the choice themselves instead of being forced. 
2. Let your kids prepare meals themselves. She said her sons were more willing to eat the nutritious eggs and smoothies they made themselves in the morning.
3. Leave out some good reading material so they can learn on their own. Tracy left out "Food Rules" by Michael Pollan. Her sons started reading it and began saying, "Mom! Did you know. . .?"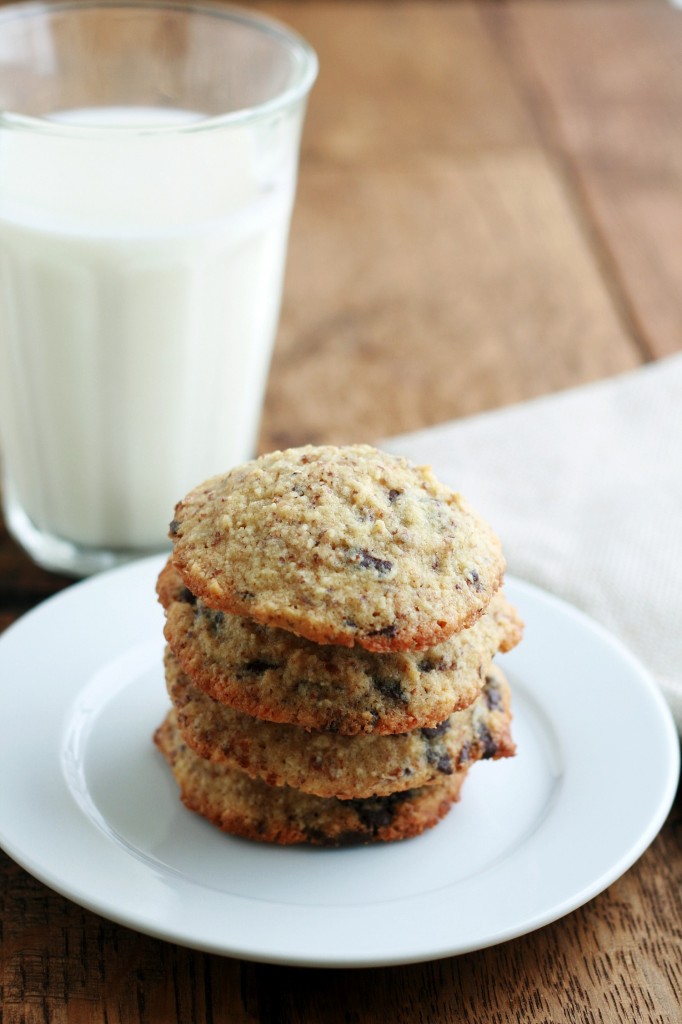 Last week I decided to come up with a grain-free chocolate chip cookie recipe and who better to taste test than Tracy's three boys? When I arrived they came in from doing yard work, sampled the cookies, then came back for more. They gave the thumbs up, hopefully you and your family will, too.
Serves: Makes about 16 3-inch cookies.
Grain Free Chocolate Chip Cookies
I tested these with my own ground up almonds and the almond flour I could buy at my health food store. The difference was dramatic. My own ground up almonds produced a very flat cookie, while the almond flour at the store produced a more round and uniform cookie. They even tasted a bit different. I prefer the ones made with the almond flour at my health food store.
These cookies will be golden brown on the outside rim and soft in the middle. I baked the cookies at several temperatures, but they always had the brown edges. After taste testing several batches we actually preferred this - a buttery-crispy edge and a soft interior.
Ingredients
For the dough:

10 tablespoons unsalted butter, room temperature
4 tablespoons maple syrup
1/2 teaspoon vanilla extract
1 large egg, room temperature
1/2 teaspoon unflavored gelatin (I use Bernard Jensen )
1 1/4 cups almond flour
2 tablespoons coconut flour
1/2 teaspoon baking soda
3/4 teaspoon Celtic sea salt
4 ounces good organic dark chocolate cut into small pieces (such as Trader Joe's or Equal Exchange)
Instructions
Preheat oven to 350 degrees F and adjust rack to middle position. Place butter and maple syrup in the bowl of a mixer and beat on medium speed until combined. Turn mixer to low and beat in vanilla, egg and gelatin. Let mixture sit for 5 minutes (don't skip this step. The resting allows the gelatin to bloom so your cookies won't spread all over the pan).
Whisk almond flour, coconut flour, baking soda, and salt in a medium bowl. Turn mixer on low and slowly add flour mixture. Beat until just combined. Stir in chocolate pieces. Using a 1 1/2-inch cookie scoop, scoop dough onto baking pan lined with parchment paper. Bake for 12 minutes until edges are golden brown. Best eaten warm.
7.8.1.2
4209
https://deliciouslyorganic.net/grain-free-chocolate-chip-cookies-recipe-grain-free-challenge/
Copyright 2016 Deliciously Organic
SaveSave