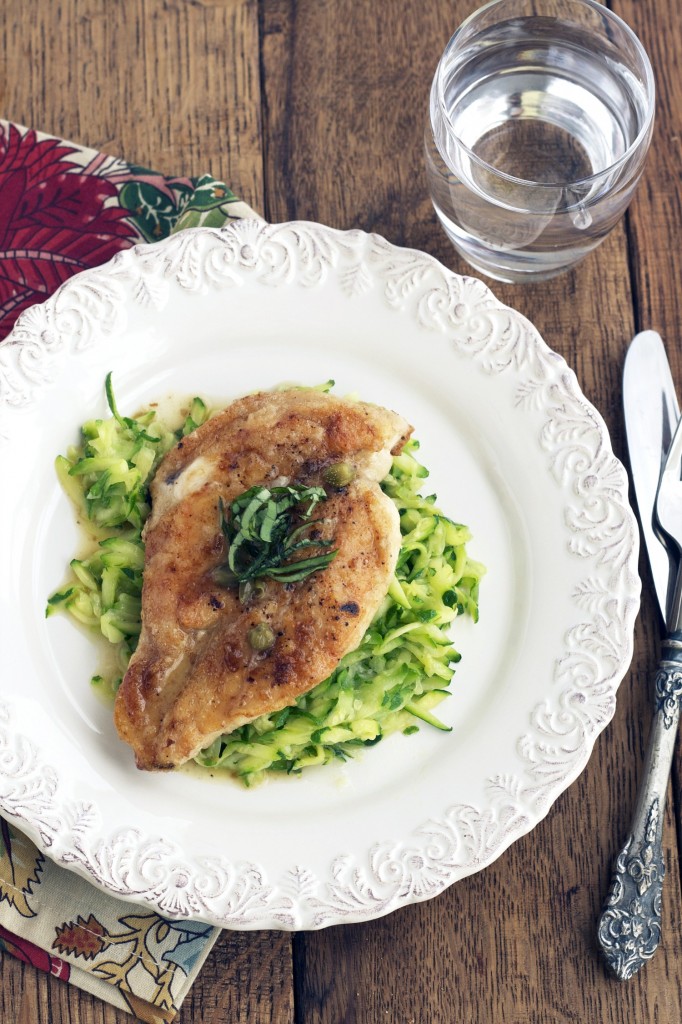 Two years ago, I had no other option but to go grain-free. I was having a difficult battle with Hashimoto's disease, one it seemed like I'd lost. When my nutritionist advised a grain-free diet, I wanted to cry. I did, actually. At that point, my life had been so full of "healthy whole grains" that I didn't know how I was going to survive with out all those wonderful grains! All I knew was to eat vegetables and meat. I didn't know there were blogs devoted to grain-free living. We made a commitment as a family and I started learning how to make things more interesting and appetizing with what I had.
I'm feeling much better now. The Hashimoto's disease is reversing and is almost completely gone! I've been able to add some gluten free grains back into my diet, but after thinking about Dr. Davis's book, Wheat Belly , writing my last post and reading your comments, I want to challenge myself to another 30 days grain free. I'd like to show you some of the tricks I learned and inspire some of you to take the plunge, too. If you're struggling with an illness or disease, you might just find some relief. Truly, there are few things better than learning to improve your health with food instead of medicine – especially if that food is delicious!
When I wrote about giving up wheat here and on Facebook, many people asked, "Then what can we eat?!" We're so used to getting several servings of "healthy whole grains" each day that a week or even a day without them seems impossible. There are hundreds of wonderful foods that don't contain grain, so for the next 30 days I'm going to challenge myself – and you, if you're up to it – to go grain free. I'll post my recipes, ideas, progress, etc. If you join in, I'd love to hear how your month goes and also hear about your recipe ideas. Let's see how delicious we can make a grain free diet. Who's in?
I decided to make chicken piccata for dinner the other night but didn't want to use pasta, so I tried shredded zucchini. It was an overwhelming hit with the family. In fact, my youngest asked if I can "make this all the time". We also had a salad and guess what? No one missed the grain. A pretty good way to launch a 30 day grain free challenge!
Ingredients
2 large lemons
4 boneless, skinless chicken breasts
Sea salt and freshly ground black pepper
1/2 cup almond flour (or arrowroot for a nut-free alternative)
?4 tablespoons olive oil
1 small garlic clove, minced
1 cup chicken stock
2 tablespoons drained capers
3 tablespoons unsalted butter (or ghee for Paleo)
Instructions
Preheat oven to 200 degrees F and adjust rack to middle position. Set a cooling rack on top of a baking sheet. Set aside. Cut one of the lemons in half and cut one of those halves in slices. Juice the remaining half and whole lemon. Season both sides of chicken breasts generously with salt and pepper. Place the almond flour in a pie plate (or shallow dish) and dredge each chicken breast in the flour. Heat a large skillet over medium heat for 2-3 minutes, until very hot. Add 2 tablespoons olive oil to the pan and swirl to coat. Place two pieces of chicken in the pan. Saute until browned on bottom side, about 2-3 minutes. Turn the chicken breasts and cook until second side is golden brown, an additional 2-3 minutes. Transfer the chicken to the cooling rack and place in the oven. Repeat process with remaining two chicken breasts.
Add the garlic to the now empty skillet and cook for a mere 10 seconds. Pour in the chicken stock (the pan will sizzle) and lemon slices. Increase the heat to medium-high and bring to a simmer. Scrape the bottom of the pan with a wooden spoon to loosen any browned bits. Simmer for about 4 minutes, until liquid reduces to about 1/3 cup. Pour in lemon juice and simmer again for 1 minute. Remove from the pan, add butter and capers, and stir until melted.

To serve:

Place a serving of zucchini on the plate and top with a piece of chicken. Spoon sauce over chicken. Serve immediately.
7.8.1.2
3171
https://deliciouslyorganic.net/chicken-piccata-recipe-30-day-grain-free-challenge/
Copyright 2016 Deliciously Organic
SaveSave