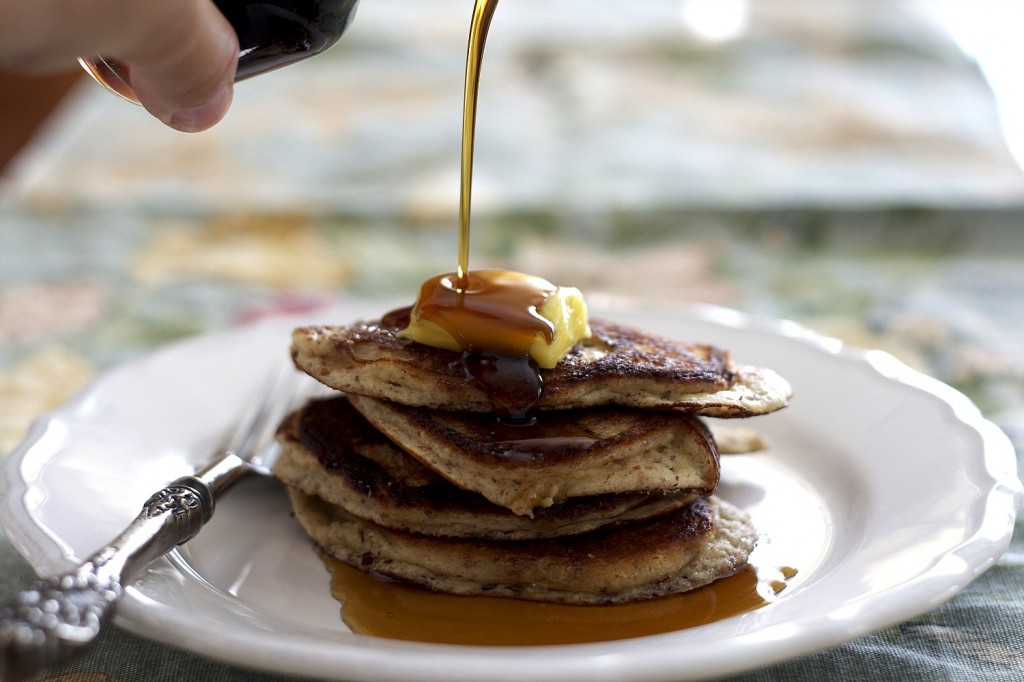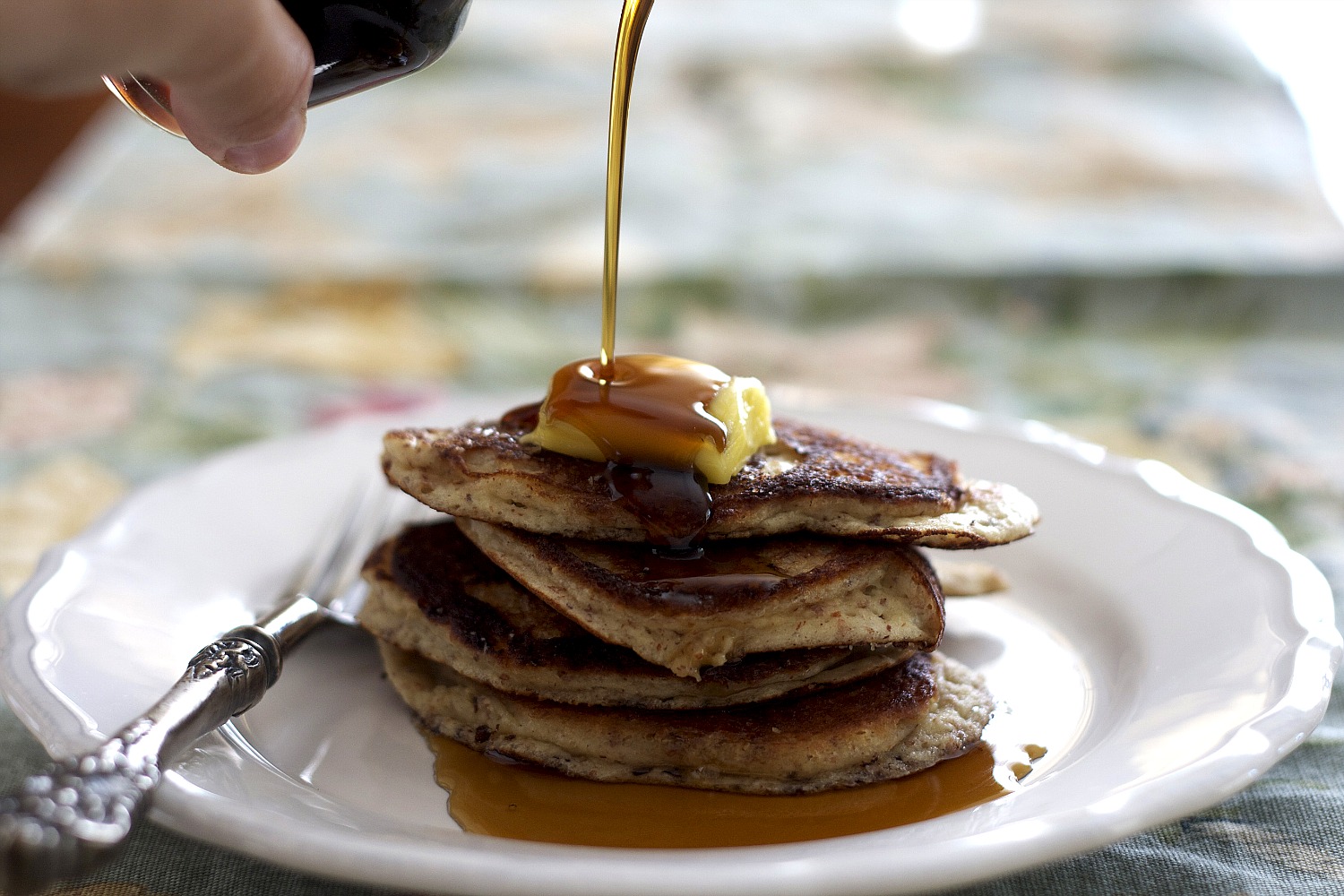 When we're eating grain-free, breakfast sometimes gets a little boring. It seems like an endless road of eggs, eggs, and more eggs. I don't really mind, but at least once a week, I've found myself craving something that resembles a whole grain carb. Gail commented on a post that she likes to make almond pancakes. I asked her for the recipe, she shared, and I tweaked it a bit. The incredible taste absolutely amazed me! I actually felt like I was breaking the rules.
Here are some more suggestions for a breakfast that doesn't center around eggs:
Sausage and Hashed Browns
Peanut Butter Cup Smoothie
Apple Breakfast Popover
Acorn Squash Breakfast Hash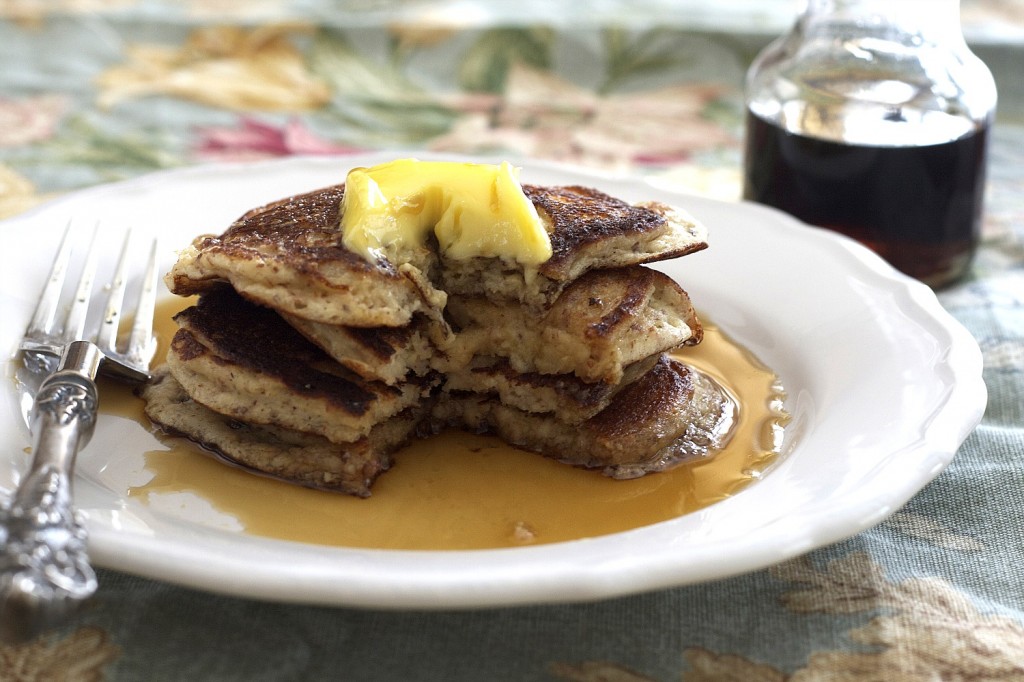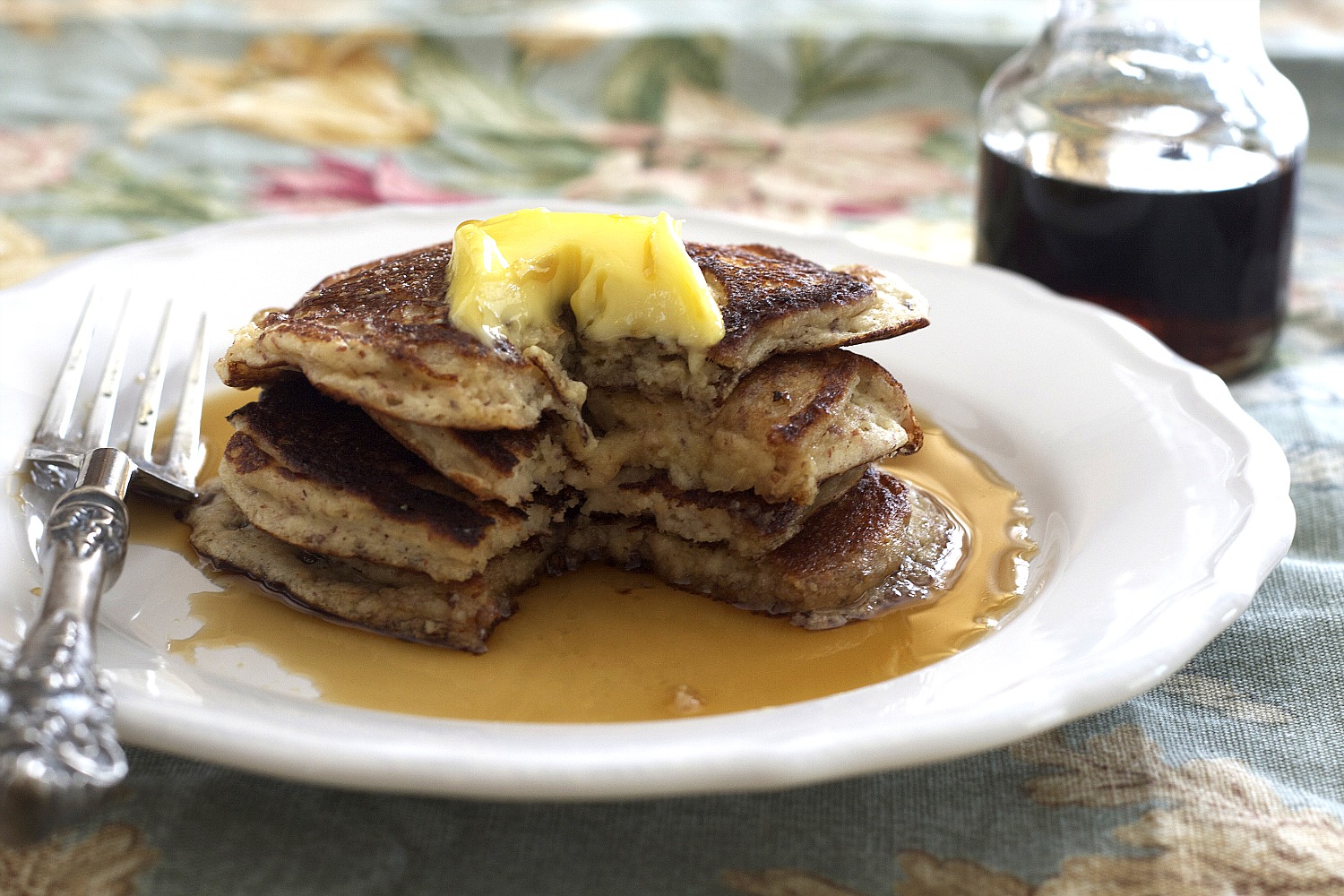 I prefer my pancakes with a minimal amount of syrup on them. I tried these plain, with a little honey, and with maple syrup; all versions tasted great. So go ahead, whip up some pancakes and feel that smile come across your face because it will feel like cheating, but you'll know the truth.
We are at the close of week two! This week I lost 2 1/2-inches and 3 pounds for a total of 4 1/2-inches and 8 pounds in just two weeks. I also feel more level-headed throughout the day and don't have the "afternoon slump". How are you doing/feeling? I'm sure there are many of you with similar news. Please share!
Makes 6-8 four inch pancakes
Grain-Free Almond Pancakes
I prefer to make my own baking powder to ensure that it's grain-free. Here's the recipe: 1 part baking soda + 1 part cream of tartar + 2 parts arrowroot. I make the baking powder in large batches and store it in a glass jar.
Ingredients
For the batter:

1/2 cup full-fat cottage cheese
3 large eggs
1/2 cup almond flour
2 tablespoons coconut flour
2 teaspoons raw honey
1/2 teaspoon baking soda
1/2 teaspoon grain-free baking powder (see above)
Pinch of sea salt
1/4 teaspoon unflavored gelatin, optional (if you choose to omit the gelatin, the pancakes will taste fine, but not hold together quite as well)
1/4 teaspoon almond extract
Few tablespoons coconut oil for frying
Butter
Maple syrup or honey for drizzling
Instructions
Place all ingredients in the bowl of a food processor or blender and process until smooth. Let batter rest for 5 minutes. Heat a large skillet over medium heat for 1-2 minutes until hot. Add about a teaspoon of coconut oil to pan and swirl to coat. Using a ladle, spoon batter into pan to make 3 pancakes. Cook until bottom is golden brown and flip. Cook until golden brown on second side. Repeat with remaining batter. Serve with butter and maple syrup.
7.6.4
3214
https://deliciouslyorganic.net/grain-free-almond-pancakes-day-14-grain-free-challenge/
Copyright 2016 Deliciously Organic
Posts may contain affiliate links. If you purchase a product through an affiliate link, your costs will be the same but Deliciously Organic will receive a small commission. This helps cover some of the costs for this site. We appreciate your support!