Dark chocolate cream tart is always welcome at our table.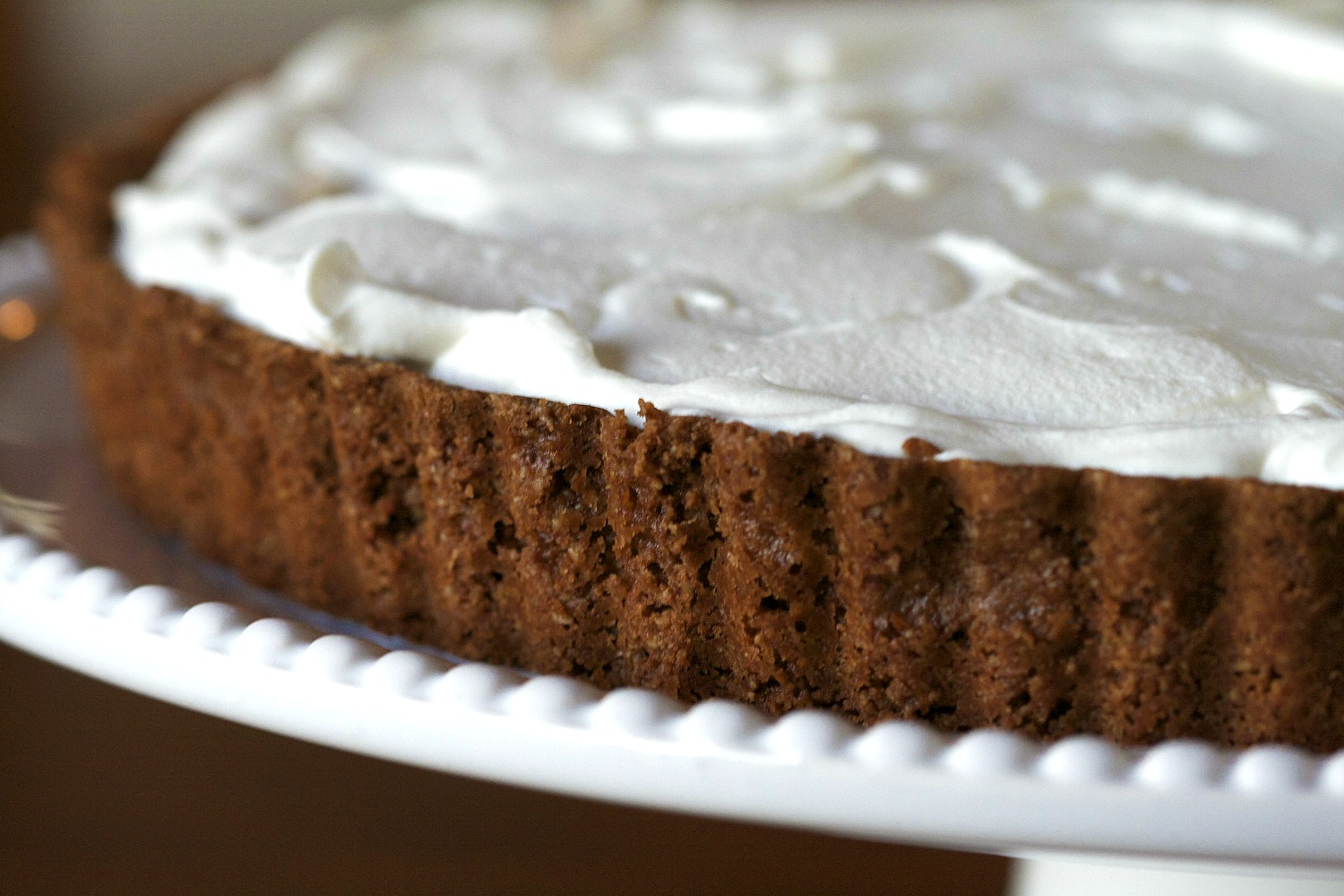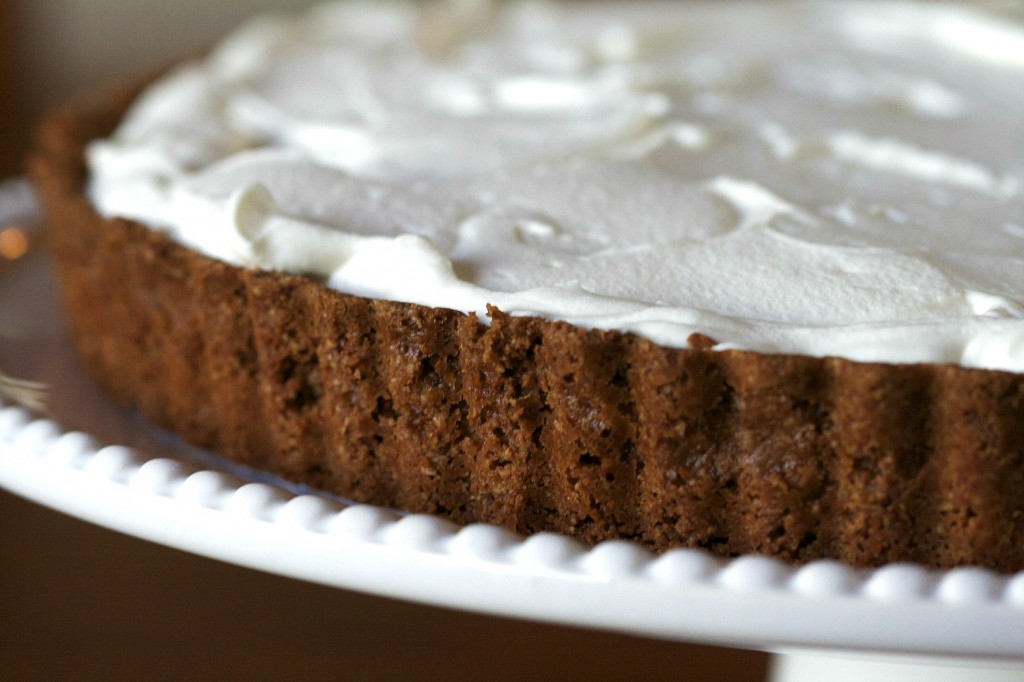 Almost every birthday or holiday comes comes accompanied with a chocolate filling, cookie crust, and billows of whipped cream. For our holiday celebration a few weeks ago, we wanted to keep eating grain-free, but still enjoy our chocolate and cream dessert. I played with the recipe from my cookbook, reduced the sugar content, and made a grain-free chocolate crust. Merry Christmas, indeed!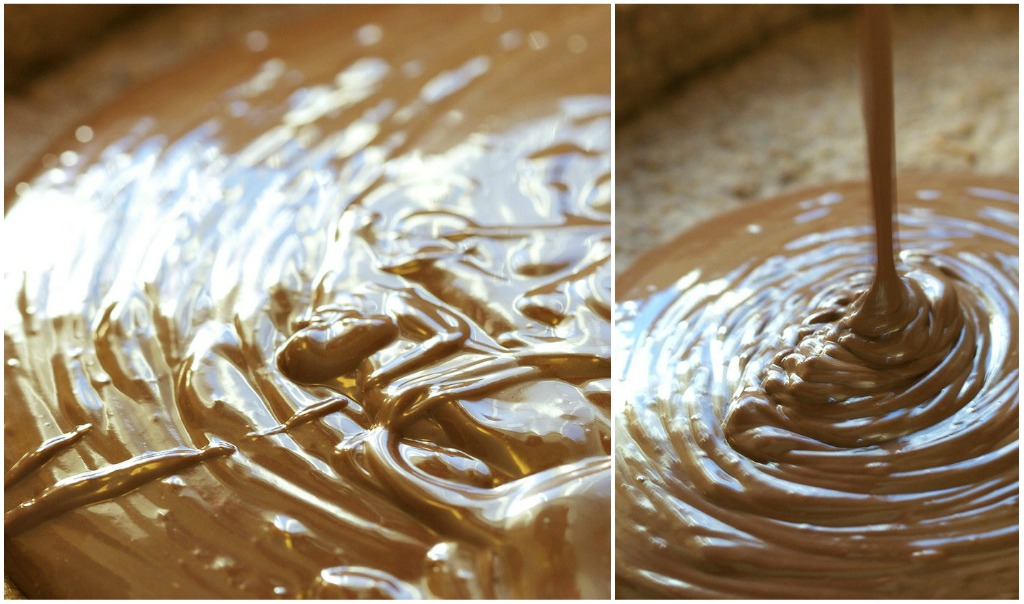 It's the beginning of a New Year and we're all thinking about healthy eating, so when buying ingredients for a recipe like this, try to buy the best quality possible. Organic cream and milk  from pastured cows contains good amounts of omega-3 fatty acids and conjugated linoleic acid or CLA. And, if you can find a non-homogenized milk or cream, or buy straight from the farm (check the site Eat Wild for a farm nearest you), even better. I buy chocolate with a high cocoa content (which usually also means low sugar content) and doesn't contain soy lecithin. You can also make your own mascarpone cheese with nutrient-rich organic dairy if you choose. A slice of chocolate tart is a treat, but when made with good ingredients, also offers many nutrients.
Serves: Makes 1 9-inch tart
Dark Chocolate Cream Tart
Ingredients
For the crust:

2 cups almond meal (ground almonds)
2 tablespoons coconut flour
3 tablespoons cocoa powder
1/2 cup organic whole cane sugar or sucanat , ground until fine in a spice mill or coffee grinder
1/2 teaspoon unflavored gelatin (I prefer Bernard Jensen )
1 teaspoon arrowroot
3/4 teaspoon Celtic sea salt
1 stick unsalted butter, cold, cut into tablespoons

For the filling:

7 ounces mascarpone cheese, room temperature
2 large egg yolks
1 teaspoon vanilla extract
1/2 cup whole milk
8 ounces bittersweet chocolate, melted

For the whipped topping:

2 cups heavy cream
1 teaspoon vanilla extract
3 tablespoons maple syrup
Instructions
Place almond meal, coconut flour, cocoa, whole cane sugar, gelatin, arrowroot and sea salt in the bowl of a food processor. Pulse 2-3 times to combine. Add butter and process until dough forms a ball. Form into a flat disk, wrap tightly, and chill for 30 minutes.
Preheat oven to 350 degrees F and adjust rack to middle position. Butter a 9-inch tart pan with removable bottom and press crust onto bottom and up sides of pan. Bake for 11 minutes. Lower oven temperature to 325 degrees F.
Whisk together the mascarpone cheese, egg yolks and vanilla in a small bowl. Whisk in the milk and melted chocolate. Pour filling onto warm crust and bake for 20-25 minutes, until edges are set. The middle will still jiggle, but will harden when cooled. Let the pie cool for about 10 minutes. Cover with parchment paper and let the paper touch the filling so it won't form a skin while cooling. Cool pie to room temperature and then refrigerate for 4 hours.
Just before serving, pour heavy cream, vanilla, and maple syrup into mixing bowl attached to a standing mixer, or use an electric mixer. Whisk on high until soft peaks form, about 2 minutes. Remove parchment paper from cooled chocolate filling. Spread whipped cream on top of the pie and serve immediately.
7.8.1.2
3368
https://deliciouslyorganic.net/dark-chocolate-cream-tart-recipe/
Copyright 2016 Deliciously Organic