As summer comes along, you might be wondering how to choose a non-toxic sunscreen. I'm here to give you resources for what to look for and what to avoid as well as my personal favorites.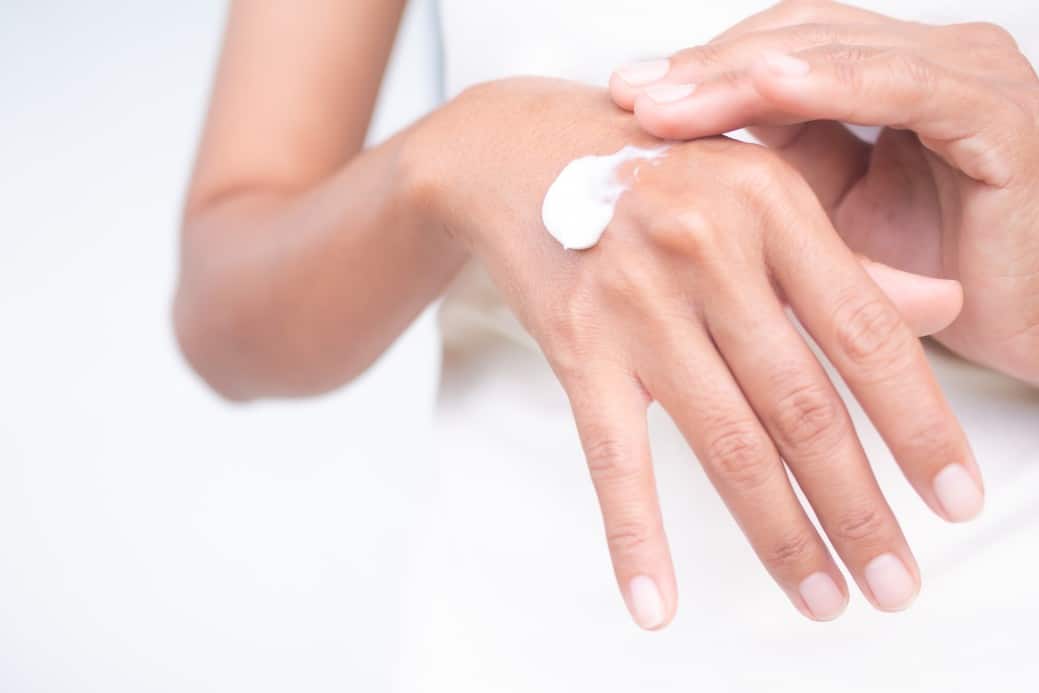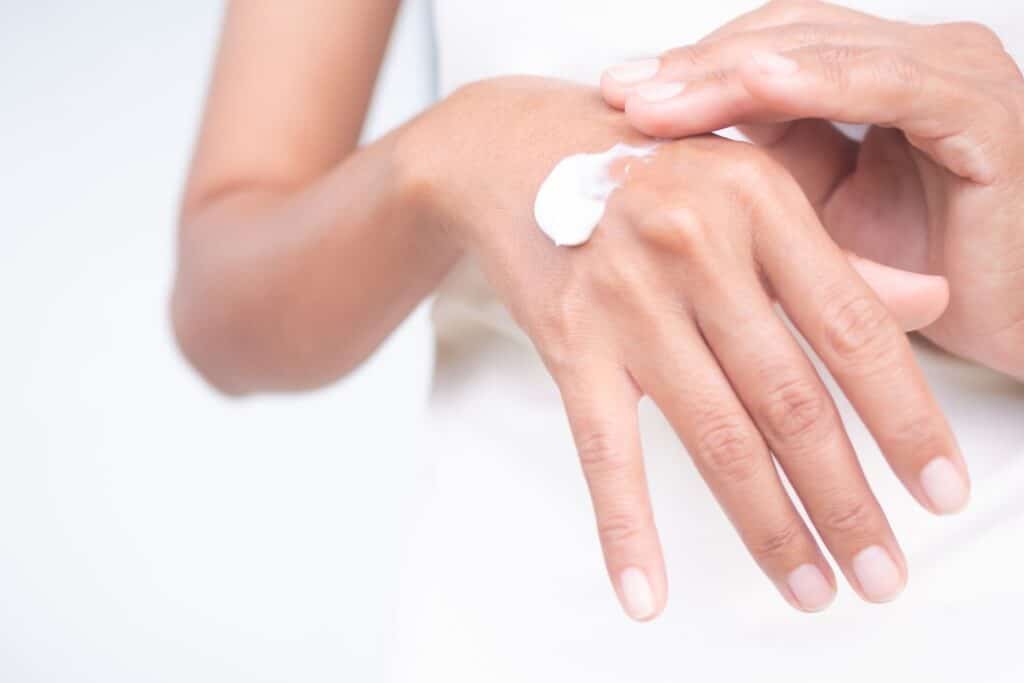 Recently, so much more information has come out regarding our personal care items and their potentially harmful side effects. You certainly don't want to be doing more harm than good when you slather up with sunguard! 
My hope is that by the end of this article, you feel empowered to choose not only which sunscreen is best for you, but when you should wear it, too.
We've been told to wear sunscreen daily, but should we?
Here's something that might surprise you. I don't wear sunscreen daily, and I actually don't recommend it either.
In fact, I wrote an article on the 8 Reasons Why I Don't Wear Daily Sunscreen. From adverse effects on the thyroid to a surprising increase in malignant cell development and beyond, I think you'll find my 8 reasons for not wearing daily sunscreen incredibly compelling. 
I choose to boost my own ability to fight sun damage by strengthening my skin from the inside out. This means consuming plenty of whole food Vitamin A and D as well as powerful antioxidant foods. 
That said, if I'm going to be in the sun for an extended period of time or if I'm going to the beach, I will wear sunscreen. I just make sure to choose wisely!
UVA vs. UVB:
Most of us know that sunscreen protects us from the sun's ultraviolet (UV) rays. There are two types of UV rays emitted from the sun, but what exactly is the difference?

Ultraviolet A (UVA)

– has a longer wavelength, penetrates deeper into the skin, and is associated with skin aging, genetic damage and cancer

Ultraviolet B (UVB)

– has a shorter wavelength, doesn't penetrate as deep, and is associated with skin reddening and burning

A Surprising Note on SPF:
According to the Skin Cancer Foundation, SPF stands for Sun Protection Factor. The number tells you how long the sun's UVB rays would take to redden your skin if you apply the sunscreen compared with the amount of time without sunscreen. 
Did you catch that? SPF measures ONLY protection against UVB rays. However, as you read above, UVA rays are actually the deeper penetrating rays that are more commonly linked with skin cancer and aging. 
High SPF sunscreens tend to have worse UVA protection as compared with UVB protection.  For that reason and more, the FDA has deemed SPF sunscreens over 50 as "inherently misleading."
You might be shocked to know sunscreen SPF is capped at 50 by European and Japanese regulators. Australia caps theirs at SPF 30! 
It's so important to look at factors beyond SPF when choosing a sunscreen.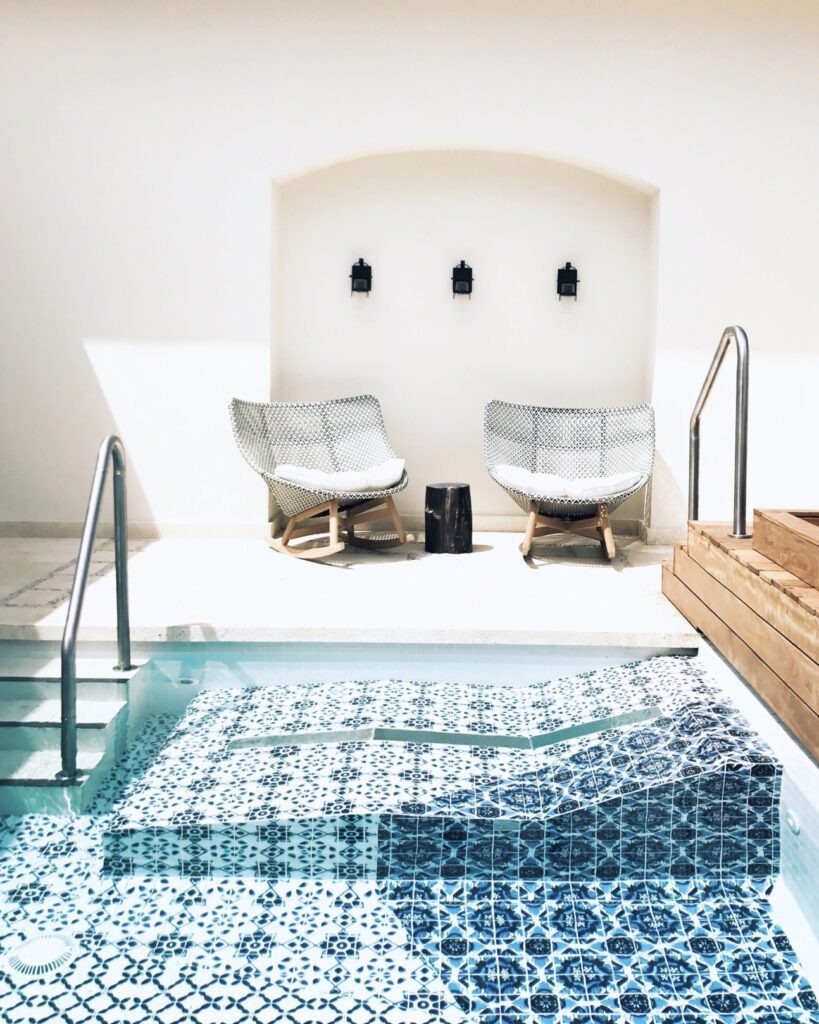 Here are four of the most important factors I look at when choosing a non-toxic sunscreen:
1. Choose a Mineral Suncreen Over a Chemical Sunscreen.
Mineral sunscreens, such as those that use zinc as a sun protectant, work very differently than chemical sunscreens, which use chemicals such as oxybenzone, avobenzone, octisalate, octocrylene, homosalate, and octinoxate.
Mineral sunscreens sit on top of your skin and act as an actual physical barrier to the sun. 
Chemical sunscreens, on the other hand, are absorbed into your skin (and are then often found in the bloodstream). Through a chemical reaction, they absorb and dissipate the sun's UV rays.
Many of the chemicals used in chemical sunscreens are known irritants, carcinogens and endocrine disruptors. Further, some studies have shown that chemical sunscreens can increase risk for redness, inflammation, rosacea and hyperpigmentation. 
2. Be More Concerned With "Broad Spectrum" than SPF.
Broad spectrum sunscreen protects skin from both UVB and UVA rays. 
Rather than choosing a high SPF sunscreen that may not have great UVA protection, choose a broad spectrum that will protect against all damaging types of UV rays. 
3. Know Which Ingredients to Avoid and Which to Look For.
Avoid These Ingredients:
Octonoxate – linked to endocrine disruption, which can create hormone imbalance
Oxybenzone – an endocrine disruptor and has been associated with lowering testosterone in teenage boys
Homosalate – has been linked to toxicity in the body.
Parabens and phthalates – endocrine disruptors, which can create hormone imbalance
Added insect repellent
Fragrance – often includes endocrine disruptor chemicals
*Note, it is also good to stay away from sunscreen aerosol sprays. Aerosol sprays often contain xylene and formaldehyde, which are known neurotoxins and carcinogens.
Look for This Instead:
Zinc Oxide – a white, powdery mineral used for sun protection
*Note, instead of aerosol sprays, look for sunscreen in the form of creams, lotions or sticks.
4. Check Your Choices Using EWG's Skin Deep Database. 
The Environmental Working Group (EWG)'s Skin Deep database gives people solutions to protect themselves and their families from exposure to potentially toxic chemicals in personal care products. Skin Deep lists easy-to-navigate hazard ratings for nearly 70,000 products and 9,000 ingredients on the market.
The lower the rating in EWG's database (on a scale of 1-10), the cleaner the product. I always like to ensure my products are right at a 1.
My hope is that you now feel empowered to pick a non-toxic sunscreen that best fits your lifestyle and needs! Here are some of my favorites:
thinksport Body and Face Sunscreen Stick, SPF 30 EWG score: 1
All Good Sports Sunscreen Butter Stick, SPF 50+ EWG score: 1
Badger Active Mineral Sunscreen, SPF 30 EWG score: 1
This homemade sunscreen recipe
A Final Note on Safe (and Beneficial!) Sun Exposure
Safe sun exposure, which often means without sunscreen for a limited time, has actually been shown to be good for your health. It enhances Vitamin D production, is vital for circadian syncing, and more.
But is there a best time to be out in the sun?
Surprisingly, the sun provides different benefits at different times of the day.
Exposure to sun at sunrise, when UV is at its lowest, resetting your body's circadian rhythm. With daily exposure to the sunrise, you'll see benefits such as better sleep, more energy and improved focus.
Exposing your skin to the sun mid-morning (around 10am), when UV still hasn't peaked, helps build up your melanin content. It can prep your skin to better handle peak-UV midday sun, which happens to be the most optimal time for vitamin D absorption. Mid-morning sunshine prep can be incredibly helpful in naturally protecting your skin from burning.
Finally, exposing yourself to the sun during the sunset, similarly to the sunrise, helps with setting your circadian rhythm. At that time, the spectrum has high levels of red and yellow wavelengths, which are calming and restorative.
I hope you can now see there is no need to fear or demonize the sun. But we have every reason to take care in choosing our means of sun protection!
The post was originally published in May 2018, and was updated May 2022.