When you need to wear sunscreen, choosing a non-toxic natural sunscreen is very important.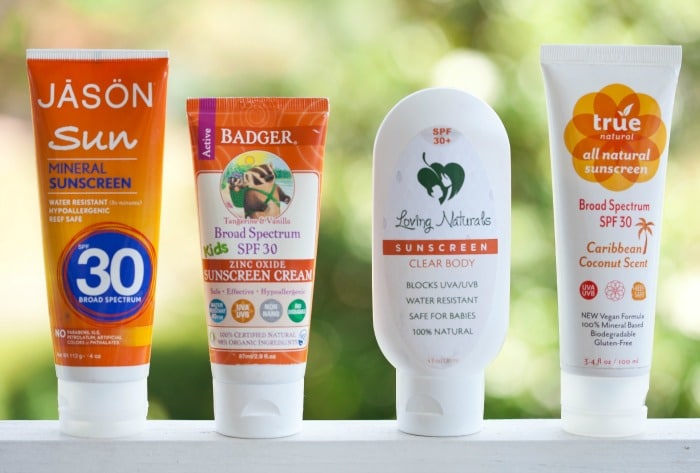 The skin is the body's largest organ and substances placed on the skin can penetrate into the underlying tissue and eventually reach the blood stream. Most conventional sunscreens contain toxic synthetic chemicals and can disrupt the immune and endocrine systems. In a troubling twist, 500 of the most popular sunscreens may actually increase the speed at which malignant cells develop and spread skin cancer.
Here are some important ingredients to try and avoid:
Octonoxate – linked to endocrine disruption which can create hormone imbalance.
Oxybenzone – is also an endocrine disruptor and has been associated with lowering testosterone in teenage boys.
Homosalate – has been linked to toxicity in the body.
Parabens and phthalates which are both endocrine disruptors.
I personally don't wear daily sunscreen, but if I'm going to be out at the beach or in the sun for a longer period of time, I prefer to use a non-toxic sunscreen to protect my skin.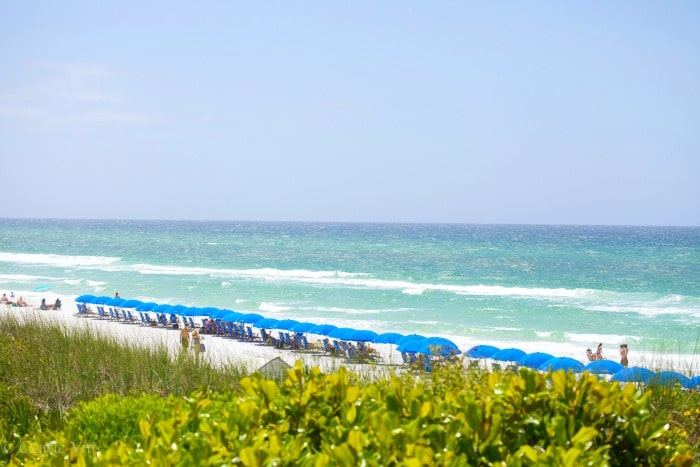 Our family has tried many natural sunscreens in the past that left us greasy or with a ghastly purple-white coat all over. So we decided to put some non-toxic sunscreens to the test and here are our top favorites.
1. True Natural Broad Spectrum SPF 30 
This is our favorite. It soaked quickly into the skin, has a pleasant smell and protected well. If you don't rub it into the skin, the lotion can sit on top of the skin and create a white layer, so make sure and rub it in well. This sunscreen has a EWG score of 1.
I was really surprised to see only two reviews on Amazon but after testing it myself, this is now my go-to sunscreen!
2. Loving Naturals Clear Body SPF30+ Sunscreen
If you're looking for a natural sunscreen that's clear and free of any hint of white, I recommend this one. It rubs in very easily, smells very pleasant and protected our skin while out in the FL sunshine. I will say it had a hint of stickiness, so if this would bother you at all, then you might want to consider one of the other sunscreens I recommend. This sunscreen has an EWG score of 1.
3. Badger Kids Sunscreen Cream, Tangerine and Vanilla, SPF 30  
This 100% certified natural and 95% certified organic sunscreen is a great one for the kids. It has a higher amount of zinc oxide, so it takes a bit more rubbing to get rid of the white cast, but it stays put while in the water. It also a nice smell, has an EWG score of 1 and is non-nano.
4. Jason Sun Mineral Sunscreen SPF 30
This fragrance free, mineral sunscreen is wonderful for those with sensitive skin. It's free of gluten, parabens, sodium lauryl/laureth sulfates, petrolatum, artificial colors and phthalates. I've used this sunscreen for the past three summers and it's protected well and is easy to apply. It has an EWG score of 2.
5. Homemade Sunscreen 
If you prefer to make your own sunscreen at home, here's a great homemade recipe from my friend Heather over at Mommypotamus. I like that you can add more or less zinc oxide depending on how strong you want it to be. I haven't made a homemade batch yet, but wanted to add this to the list for those of you who may need to control the exact ingredients in the sunscreen you use for you and your family.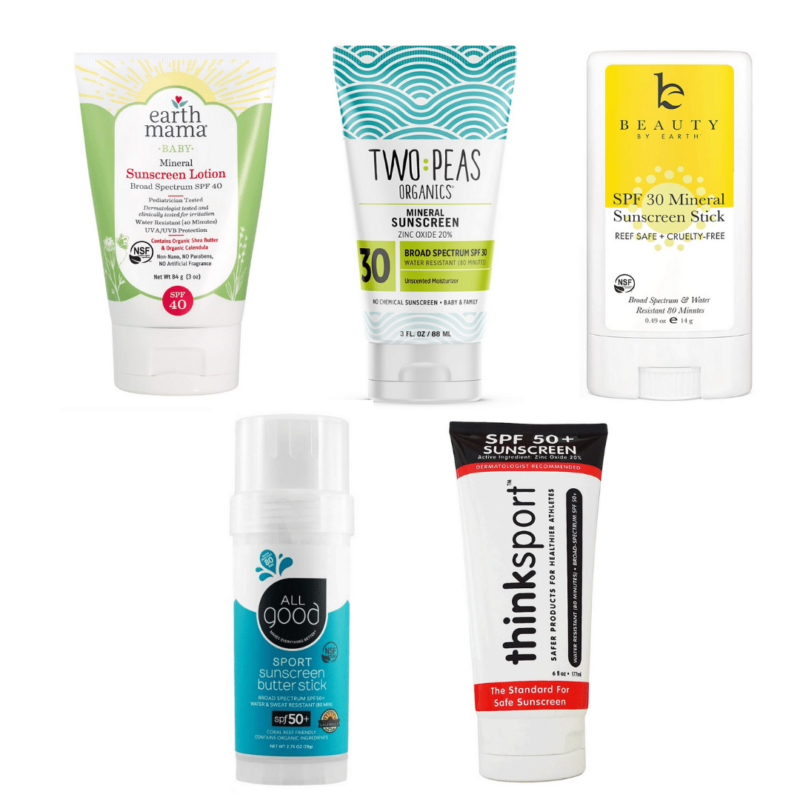 Since writing this article back in 2015, many new sunscreens have come on the market. Here are some more healthy choices: 
Earth Mama Mineral Sunscreen for Adults