Almost every health or women's magazine recommends we wear daily sunscreen in an effort to protect us from cancer and skin damage. For years I followed their advice, but then I learned about the toxic chemicals in most sunscreens and our need for unprotected sunlight each day.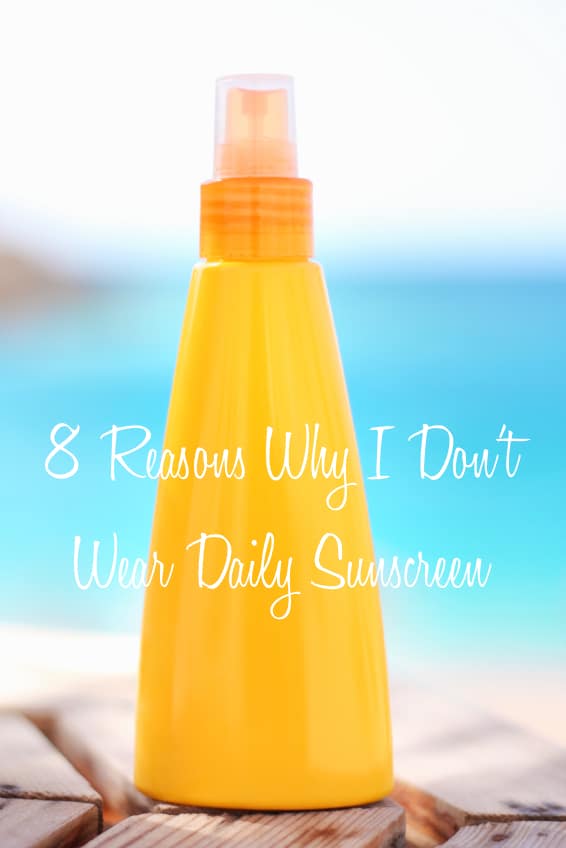 As I've often found – when I look at both sides of the coin, I learn new information. The information I learned on this topic completely changed how I think about sunscreen and the sun.
The skin is the body's largest organ. More importantly, "Substances placed on the skin can penetrate into the underlying tissue and eventually reach the blood stream."
Most sunscreens contain toxic synthetic chemicals that are linked to various health issues.
500 of the most popular sunscreens may actually increase the speed at which malignant cells develop and spread skin cancer. via the Environmental Working Group
There's no proof that sunscreens prevent most skin cancer.
The FDA has only approved one sun-filtering chemical – avobenzone. What about the rest of the ingredients?
German researchers found that sunscreens might negatively affect the thyroid.
Our bodies need safe sun exposure, which allows us to naturally produce our own supply of vitamin D.
Normal and safe sun exposure is beneficial, not harmful.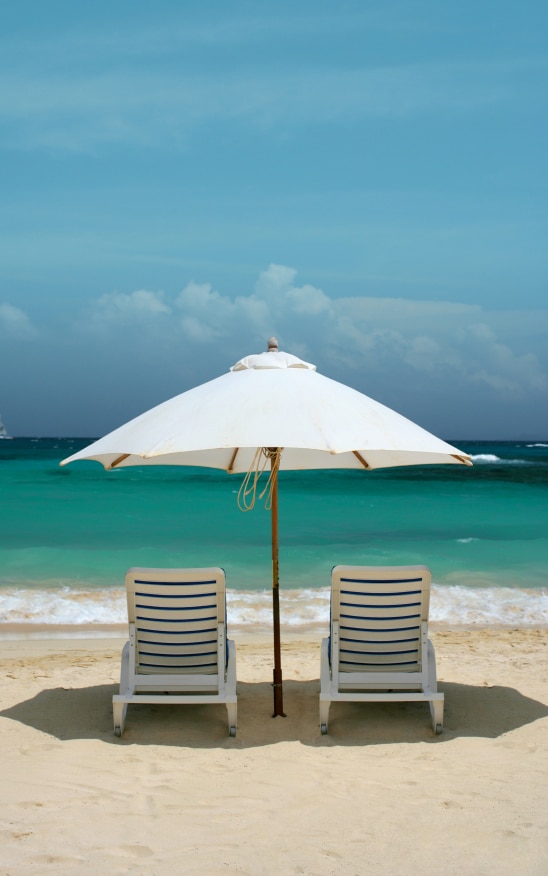 So what's a girl to do? How can we protect ourselves from sun damage?
Eat Well – A nutrient-dense diet, void of trans-fats and polyunsaturated fats and higher in omega-3 fatty acids can help the skin protect itself.
Dress Well – A hat and longer sleeves protect the body without any chemicals.
Did I mention Eat Well? – "The skin requires the nourishment of vitamins and minerals from food—first and foremost for skin health are the fat-soluble vitamins A and D. Rough, dry and prematurely aged skin is a telltale sign of vitamin A deficiency, which often first manifests as rough, raised skin on the back of the arms.Vitamin A is critical to the repair process, including repair from sun burn and damage from toxins. Vitamin A increases the thickness of the epidermis, especially the granular layer (the portion of the epidermis that produces horn cells)." Sally Fallon
Use a natural, non-toxic sunscreen when needed.

Here are my personal rules for wearing sunscreen and being in the sun:
If the kids or I will be out in the sun for longer than one hour, we will apply a safe sunscreen after one hour of "unprotected" exposure. We've found that with a nutrient-dense diet, our skin doesn't begin to turn even the slightest bit pink until we've been in the sun more than one hour.
If we're not at the beach or the pool and can wear a long-sleeve shirt or get in the shade, we'll do so after getting an adequate and safe amount of sun exposure for the day.
Here's a list of my favorite natural sunscreens. Alternatively, if I'm going to be outside for a longer period on a cloudy day, I'll apply a bit of coconut oil – which has a natural spf of 4.
We eat a nutrient-dense diet featuring generous amounts of Vitamin A from animal sources to protect our skin.



Disclaimer: This article is not intended to provide medical advice, diagnosis or treatment.