I haven't been this excited about a recipe in a long time! I sought out a slice of light and airy Grain-Free Angel Food Cake for years and now, I'm thrilled to share it with you.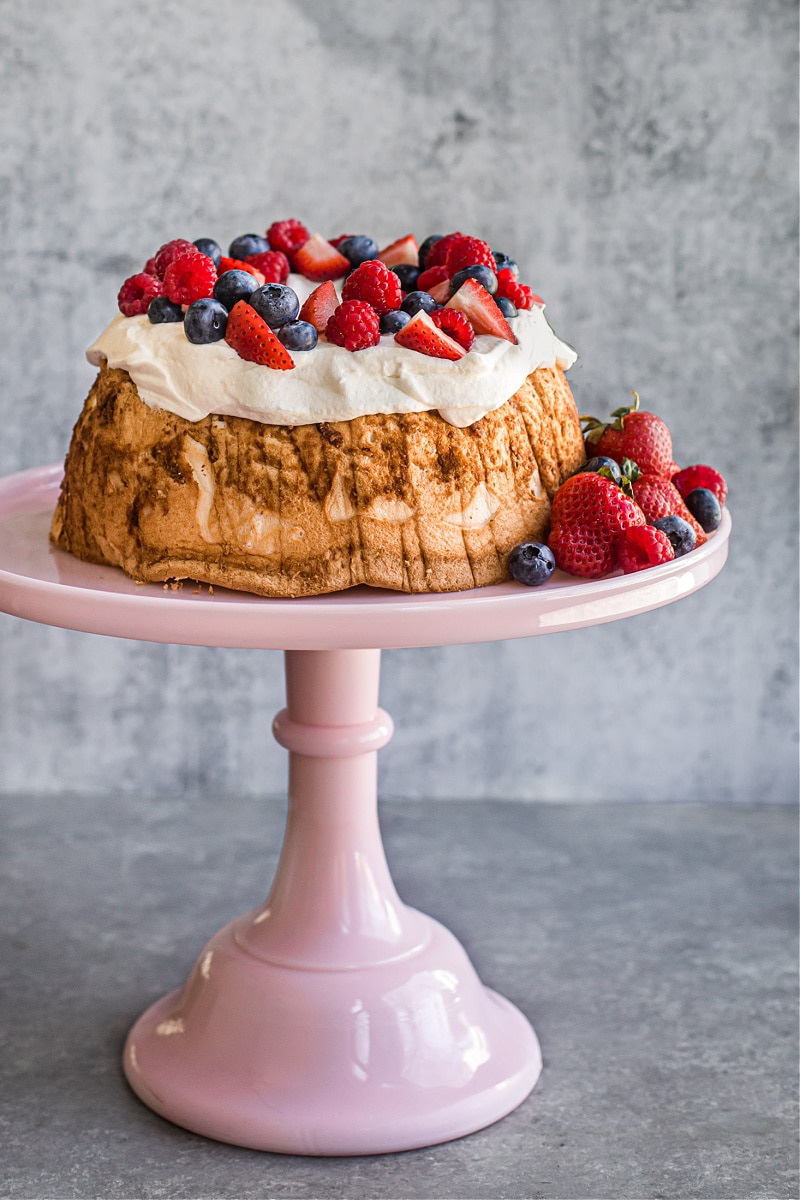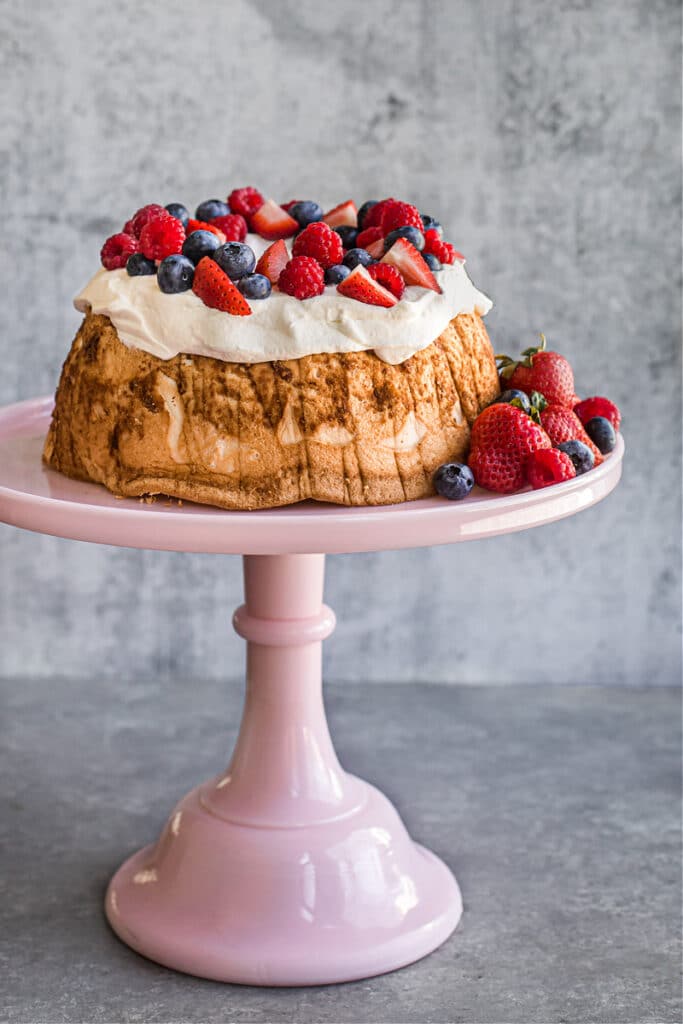 Angel Food Cake is worth the time investment and provides a fun activity for kids to join in, especially since you need to cool it upside-down!
Here's a pic of the cake cooling upside-down
A few things to help you out – I tried the cake with coconut sugar as well as maple sugar and both versions turned out fantastic. It's really important that you bake this in an angel food cake pan, as it will spill out over a regular cake or Bundt pan and end up a burned mess on the bottom of your oven.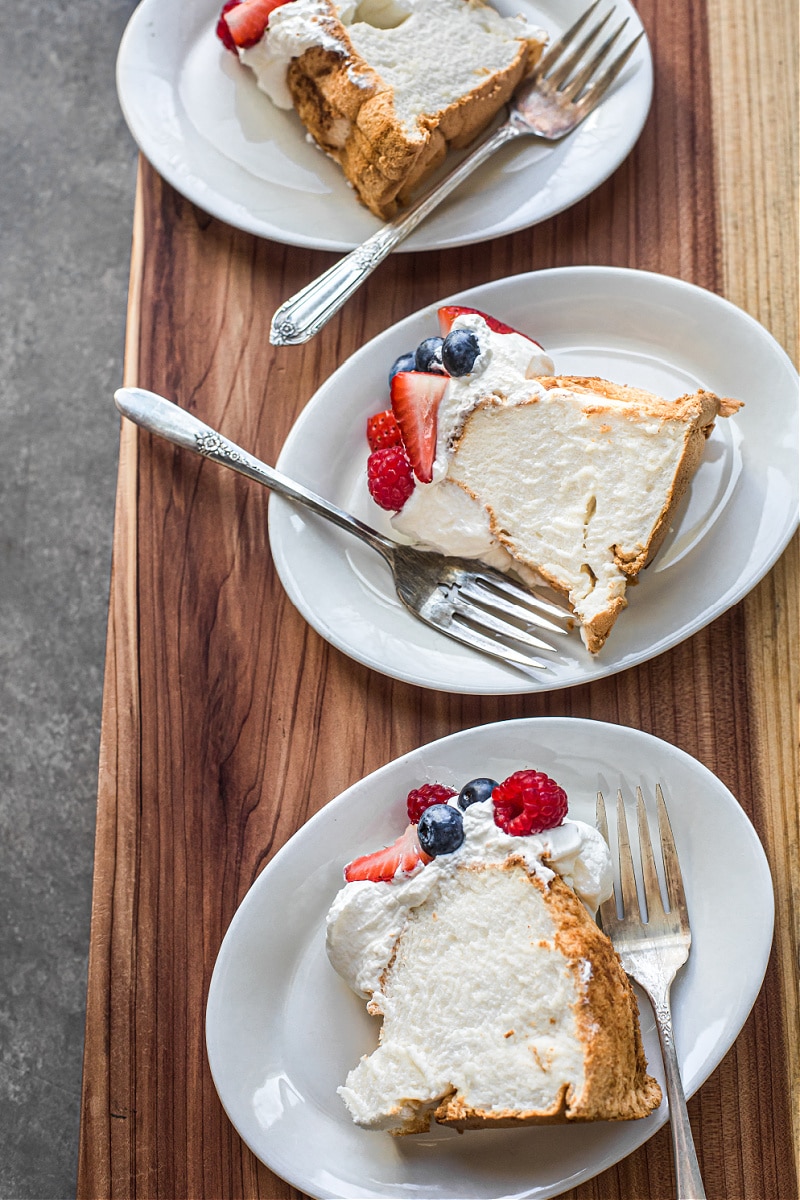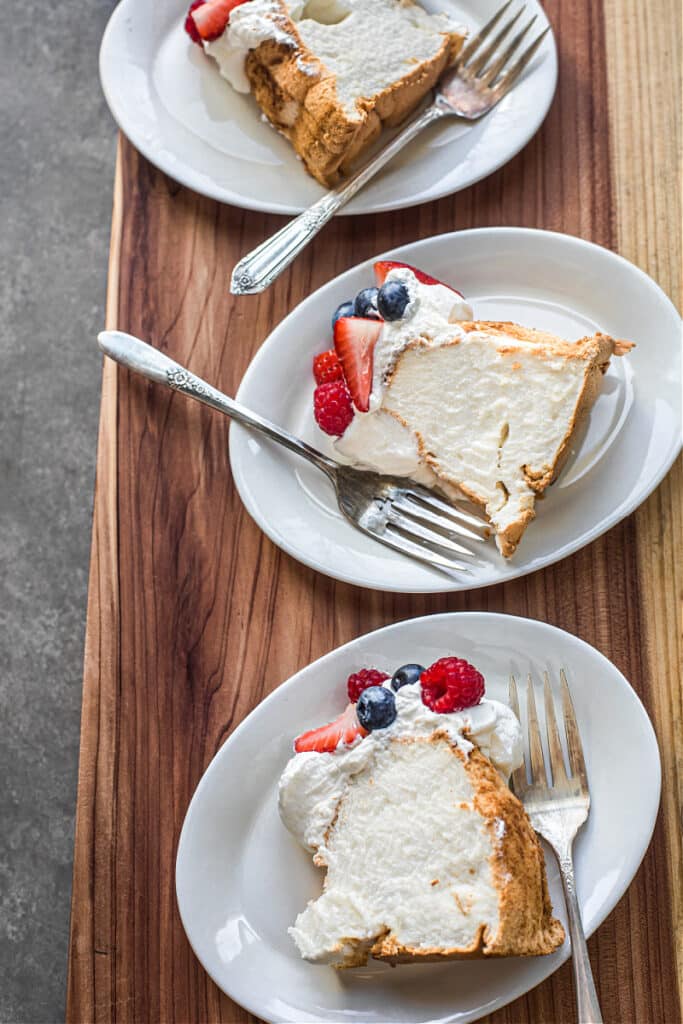 Lastly, a can of some sort is necessary (if your bundt pan doesn't have feet), because you'll need to cool the cake upside-down while sitting on the can.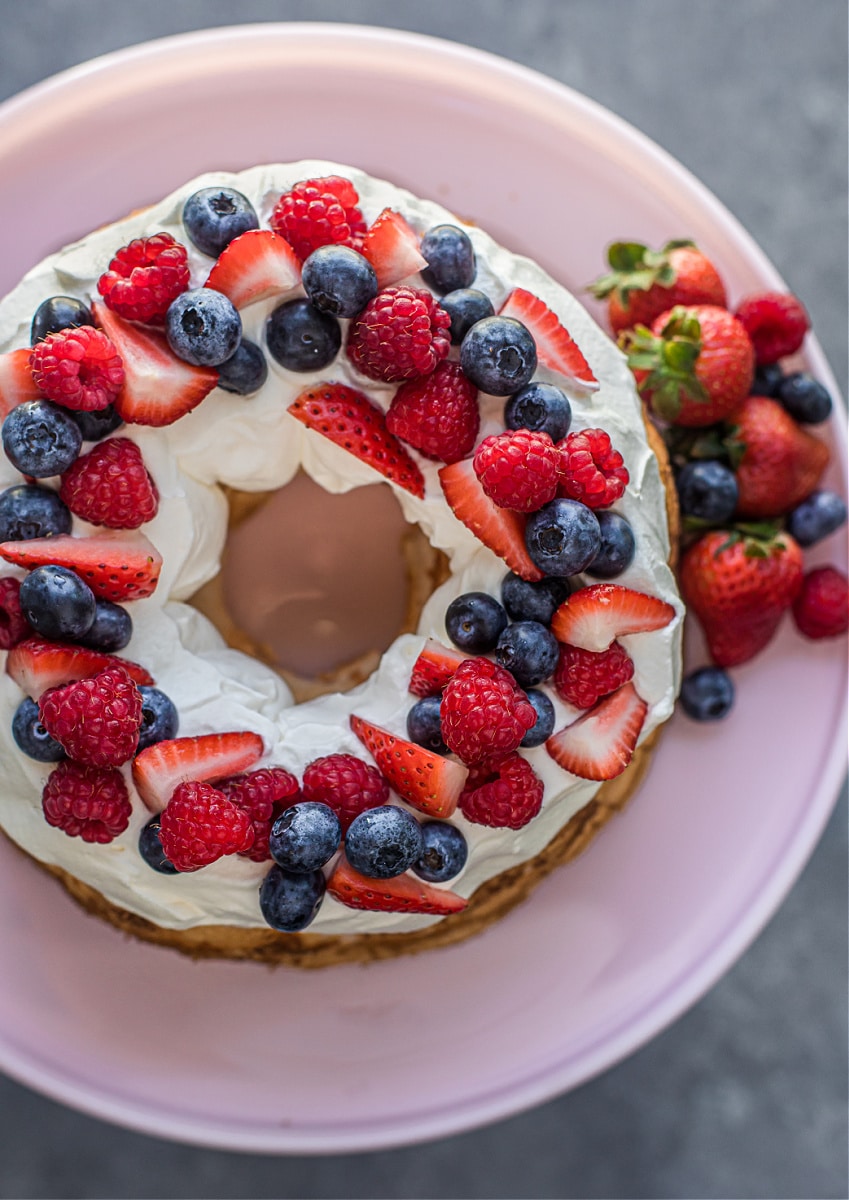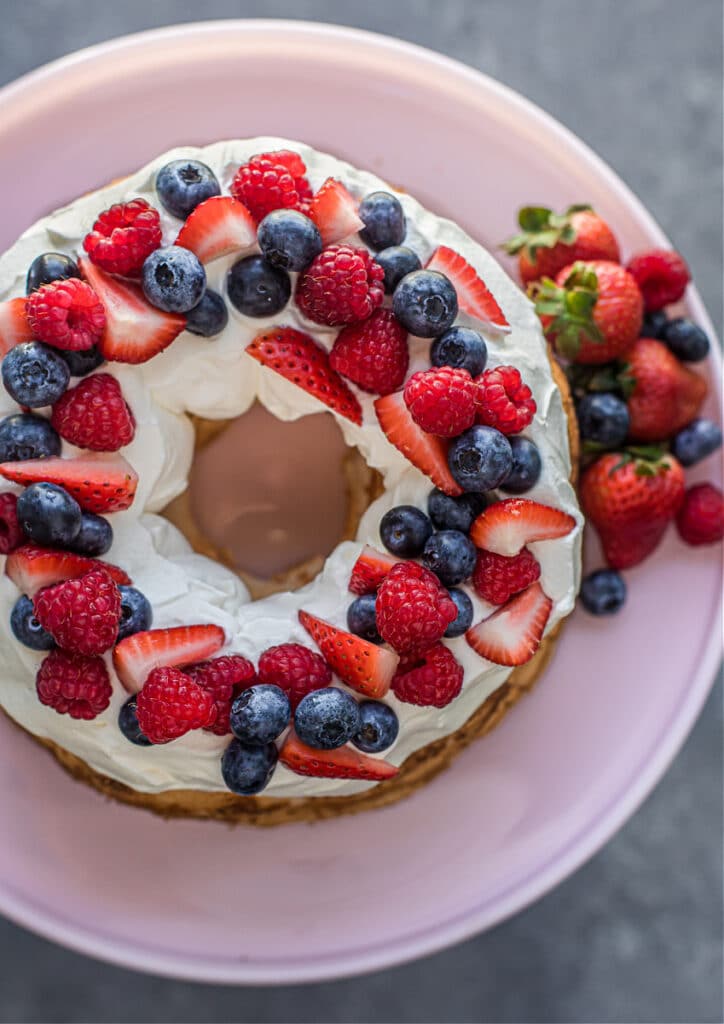 The cake is wonderful on its own, but I couldn't resist a dollop of whipped cream and berries on top!
Print
Angel Food Cake (Grain-Free, Paleo)
Prep Time:

10 minutes

Cook Time:

45 minutes

Total Time:

2 hours

Category:

Dessert

Diet:

Gluten Free
Instructions
Preheat the oven to 350ºF and adjust the rack to the middle position.
Place the egg whites and lemon juice in the bowl of a standing mixer. Whisk the egg mixture on medium-high until foamy, about 30 seconds. Add the salt, cream of tartar and vanilla. Whisk the mixture on medium-high until soft peaks form, about 1-2 minutes.
With the mixer on medium-high, slowly add 1/2 cup of the maple sugar, 1 tablespoon at a time. Sift the remaining 1/4 cup maple sugar and arrowroot flour into a small bowl. With the mixer on medium, slowly add the arrowroot mixture. Turn the speed up to medium-high and whip until smooth (there might be some tiny little lumps from the sugar, but it will melt in the oven while baking).
Pour the batter into a clean (and NOT oiled), 12-cup angel food cake pan (I'm still on the look-out for a glass or stainless steel angel food cake pan. If you know where to purchase one, please let me know!). Bake for 40-45 minutes, until cake is puffed and the top is just turning golden brown.
Remove the cake from the oven. Carefully turn the cake upside-down and place on top of a can. Let cool completely, about 1 hour. Run a knife around the outside of the cake and invert onto a cake platter (you might need to shake the cake a little to get it to separate from the center tube of the cake pan). Serve alone or with whipped cream and berries.
Note: I only test the recipes on my site with the listed ingredients and measurements. If you would like to try a substitution, you are welcome to share what you used and how it turned out in the comments below. Thanks!
Notes
Adapted from the fabulous cookbook Flourless.
Keywords: angel food cake