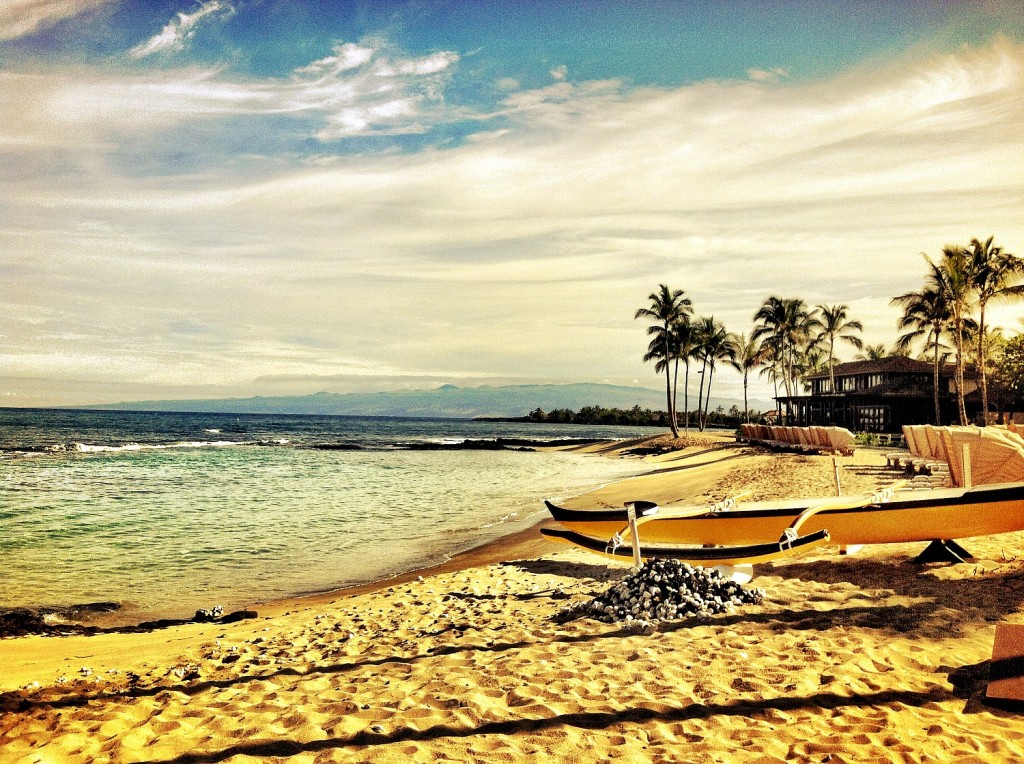 Incredible, breathtaking, fabulous – words which only begin to describe the Four Seasons Resort Hualalai. I was whisked out of the desert for three glorious days in a lush island paradise. We laughed, relaxed, listened to the waves crash into the shore, and gazed at the stars with our jaws on the ground. Truly, the stars there were like none I've ever seen. I relished the impeccable service in a dream-like location – it just doesn't get any better.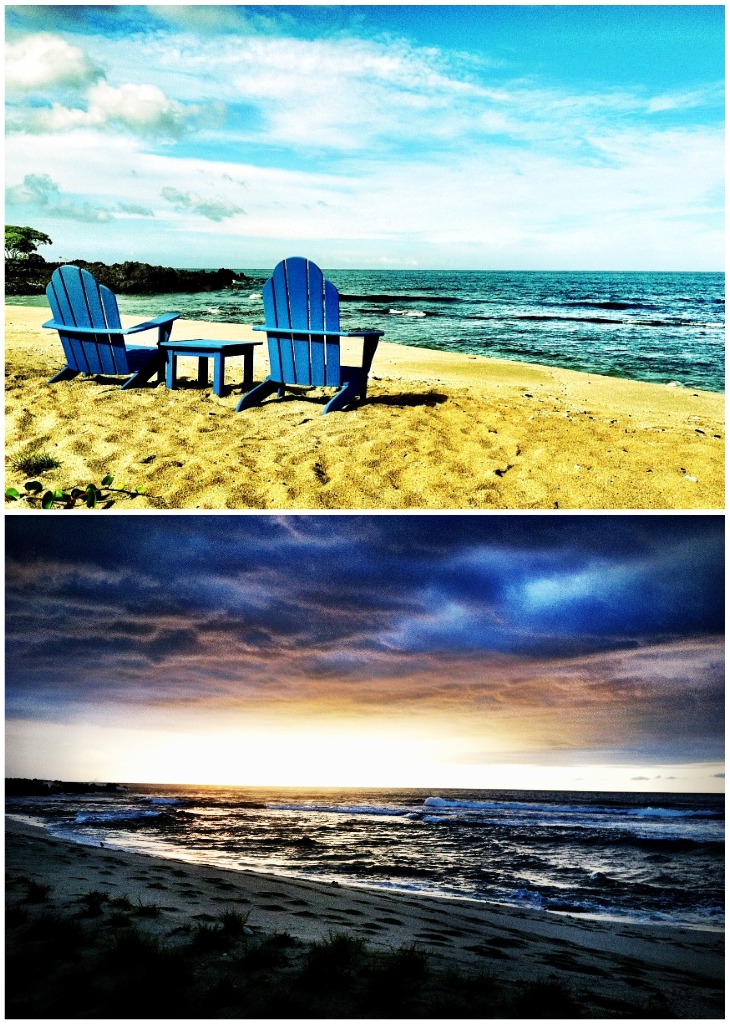 The adventure started a month or so ago with this post, which led to winning a trip with Lucy Lean and her family to the Four Seasons Hualalai. I received the news only ten days before my plane left for Hawaii. I like this kind of voyage best – spontaneous, with no time to truly plan, but with every detail covered. Chef Ludo and wife Chrissy, Evan Kleinman, and Kristina Vanni all traveled with us to celebrate the release of Lucy's book, Made in America. The celebration entailed dinners, cooking classes, and a trip to an organic tomato farm.
Have you ever stayed at an expensive resort and felt like you didn't belong? This is not one of those places. Everyone is relaxed, walking around in flip-flops and swim suits, or lounging in a chair reading a book. Even though I know an incredible amount of work goes into running the resort, it felt effortless and natural. Every whim or desire was taken care of, even seemingly anticipated.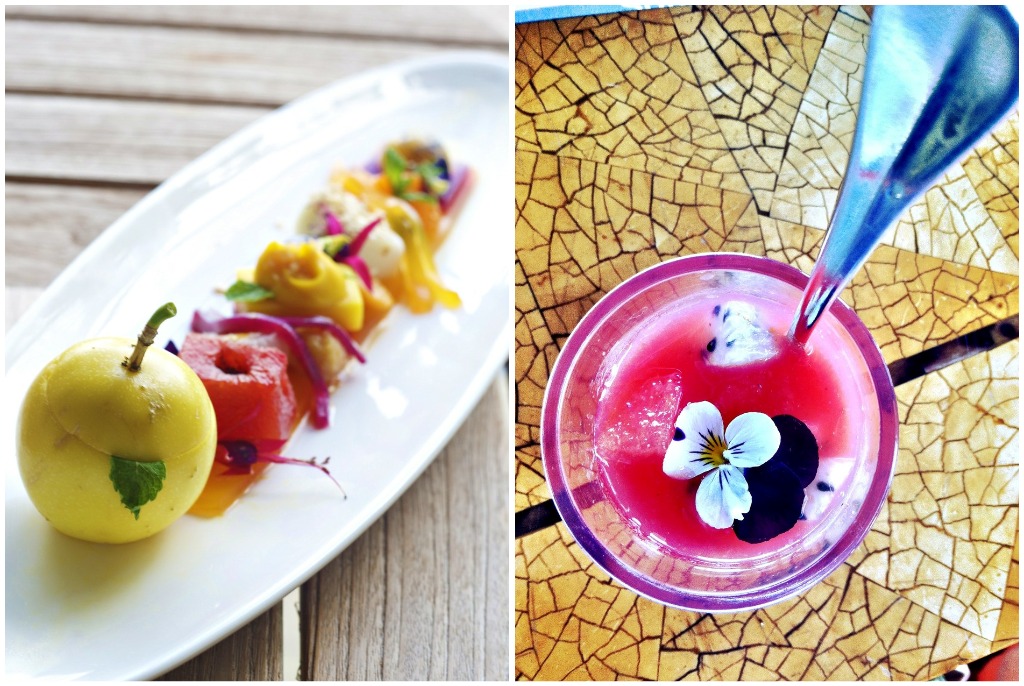 I started off each day with an assortment of fruits – dragon fruit, passionfruit, watermelon, and berries. Maybe it was the location, but it was some of the best fruit I've ever eaten. I learned from the chefs that over 75% of the food used at the resort grows on the island. They're striving to become more sustainable and have created relationships with the farmers on the island, buying much of their food directly from the farms.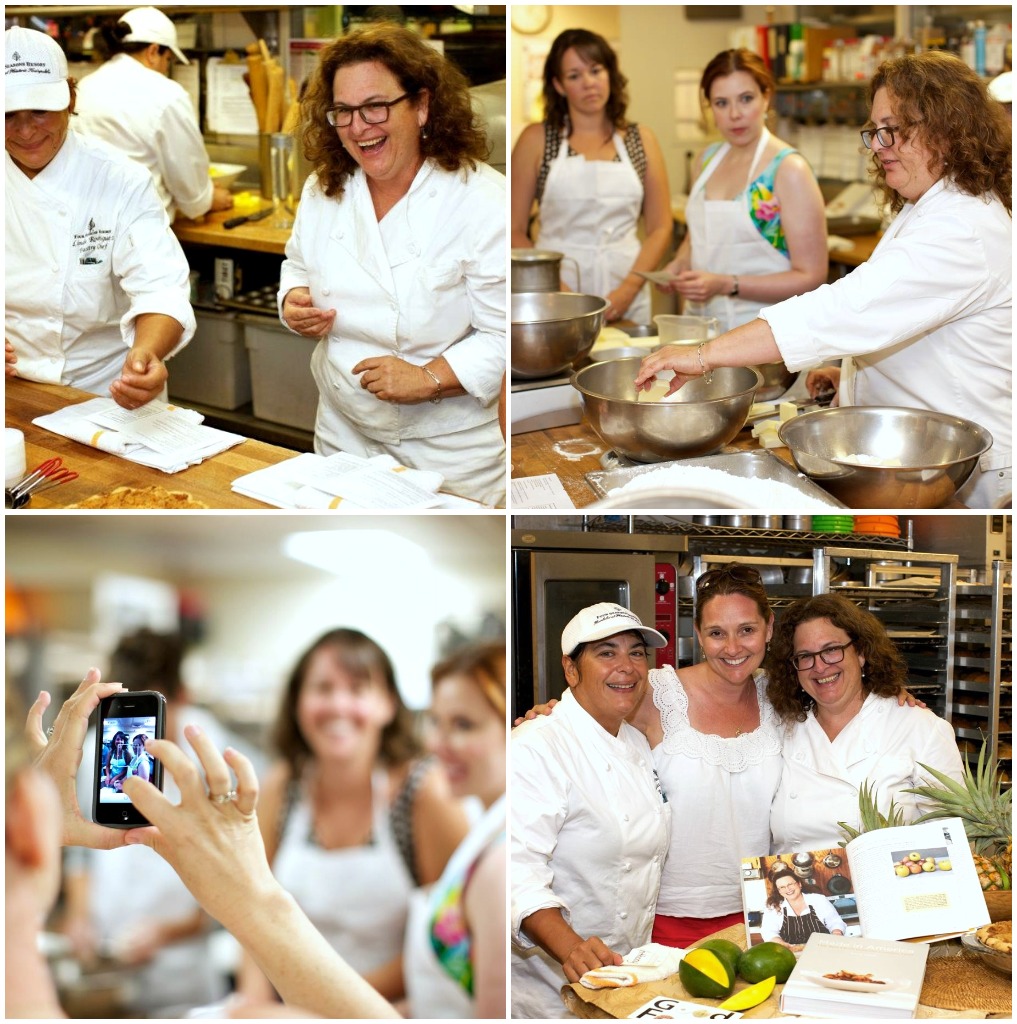 The first day was full of cooking classes. Evan Kleinman started things off sharing her pie-making expertise. Her tropical pie combined fresh mango, pineapple, lime juice, candied ginger, and coconut – encompassing everything about Hawaii in one slice. (Check out her pie app!)
We left the commercial kitchen and walked out to the Beach Tree Cafe where Chef Ludo taught us how to make mussel veloute – a silky, dreamy soup with wine, shallots, mussels, saffron and cream. Over the course of the weekend, I heard about his restaurant, food truck and show. I also got to sample his brilliant fried chicken (the cover recipe for Made in America).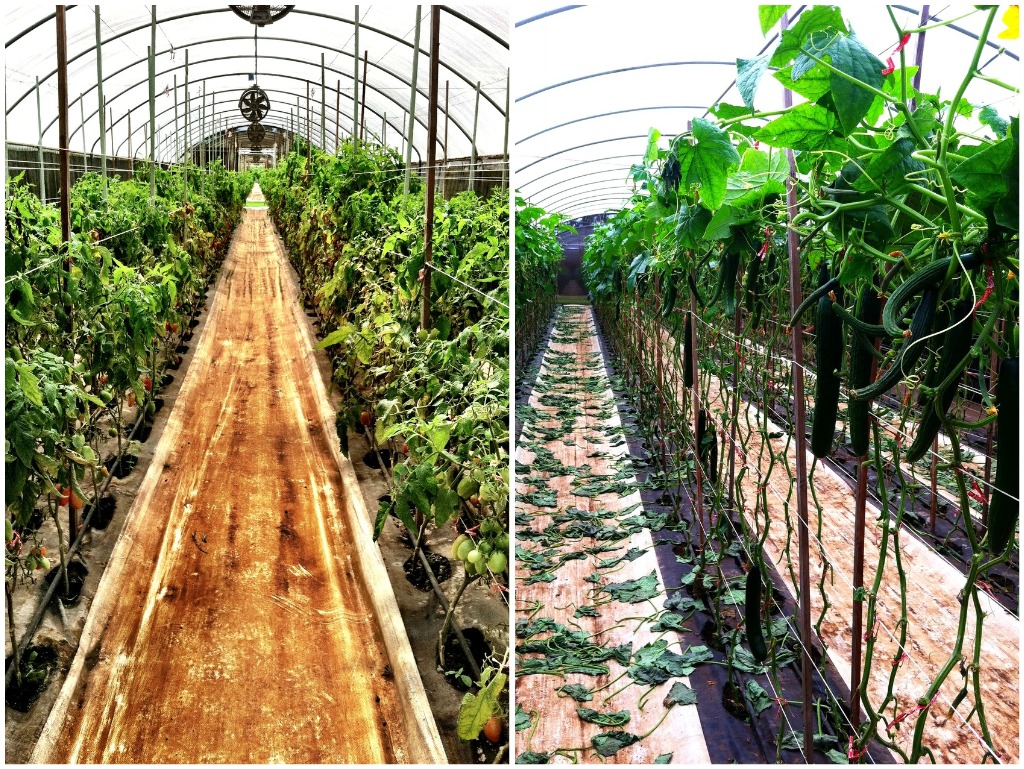 The second day, we piled into SUVs and headed out to Waimea for a tour of the WOW organic tomato farm. We gazed at row after row of tomatoes in different growth stages. The farmer and his family are truly passionate about their craft. I learned a little tip – the tomato plant stores all the good nutrients in the  green leaves. When it's time for the tomatoes to ripen, the nutrients are sucked out of the leaves and put into the tomatoes. The leaves all turn brown, making you think the tomato plant is dying, but it's really preparing the fruit for picking.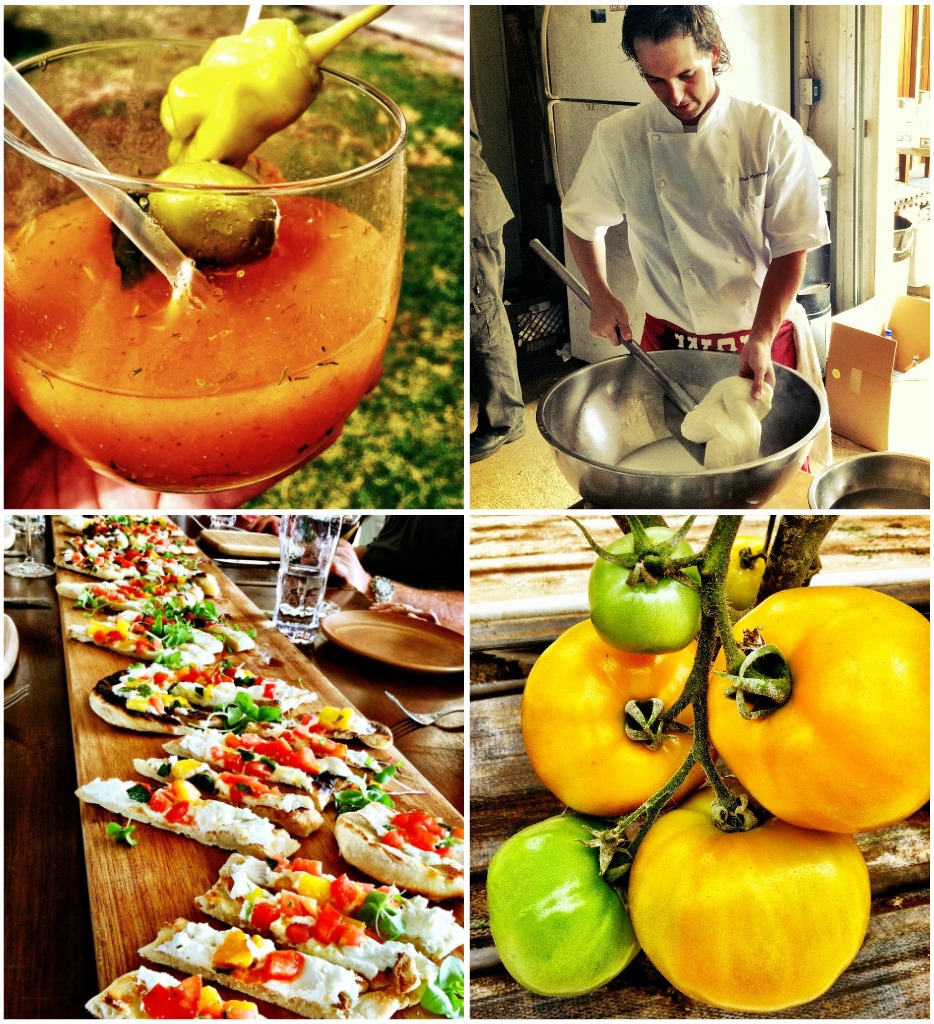 After our tour we enjoyed a five-course meal centering around the tomato. Large glasses of Bloody Marys, tomato water, tomato and white bean soup, fresh focaccia with goat cheese and tomatoes, fresh mozzarella, homemade tomato orecchiette pasta with a parmesan cream sauce, and even ice cream with a sweet tomato sauce (incredible!). Our bellies were full and so were our hearts after wonderful hospitality and much laughter.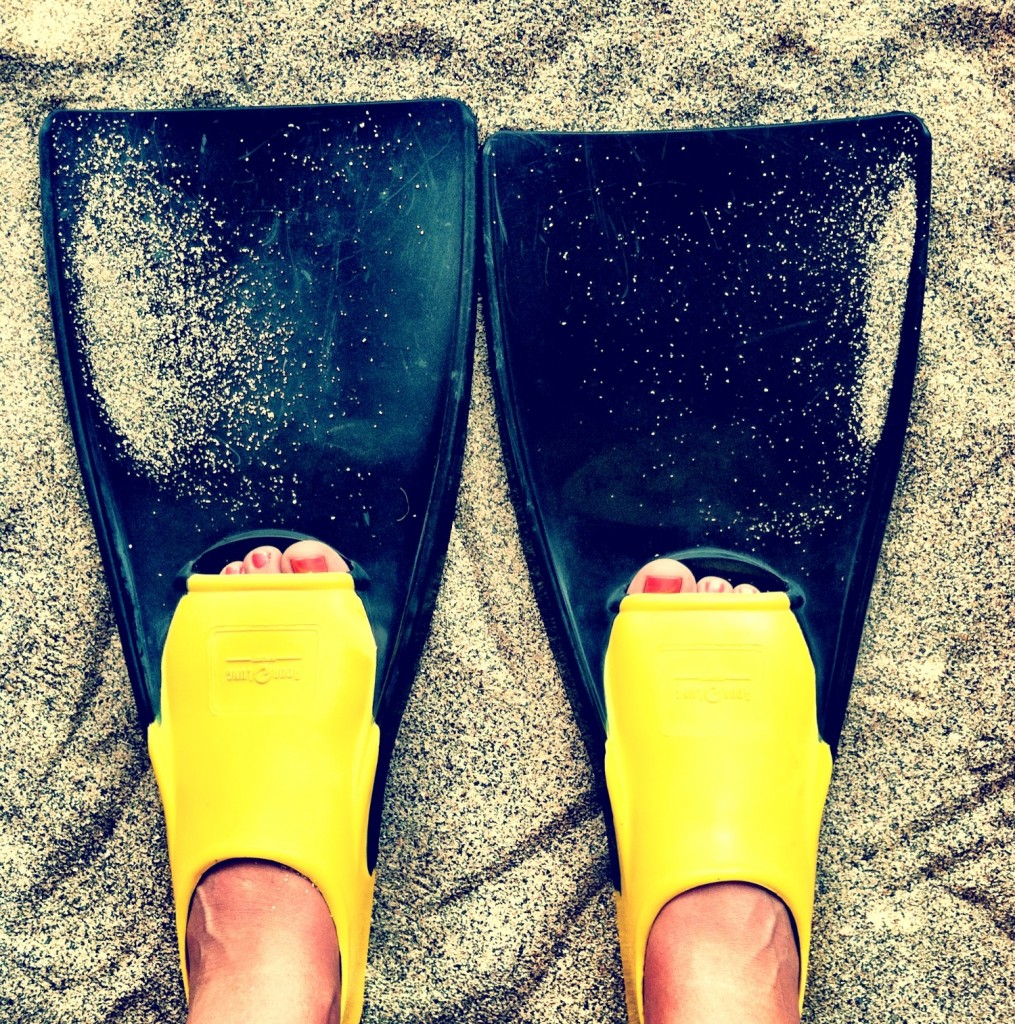 The last day we spent lounging at the resort. A few hours at the beach, a few hours at the quiet pool (nothing above a library voice is allowed – pure bliss for any parent), drinks and jokes with new friends, and a dip in King's pond – a 1.8 million gallon "aquarium" carved out of lava rock. Pretty much a perfect day.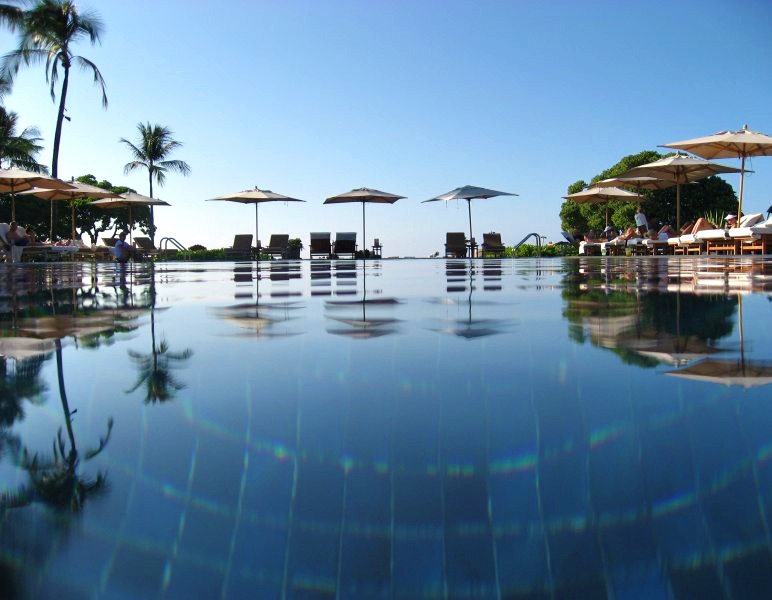 This resort grabbed hold of my heart. Sometimes I find myself daydreaming of the few days I spent there. Thank you to Lucy, her sweet family and the entire Four Seasons team.
Lucy was kind enough to sign one of her new cookbooks and I'm happy offer it as a giveaway to one of you. To enter, please leave a comment below. Giveaway ends Sunday, January 1st at 11:59pm. Contest open to US residents only. I'll select one name using random.org and contact the winner. The winner will have 3 days to respond before being disqualified and a new winner chosen. Good luck!