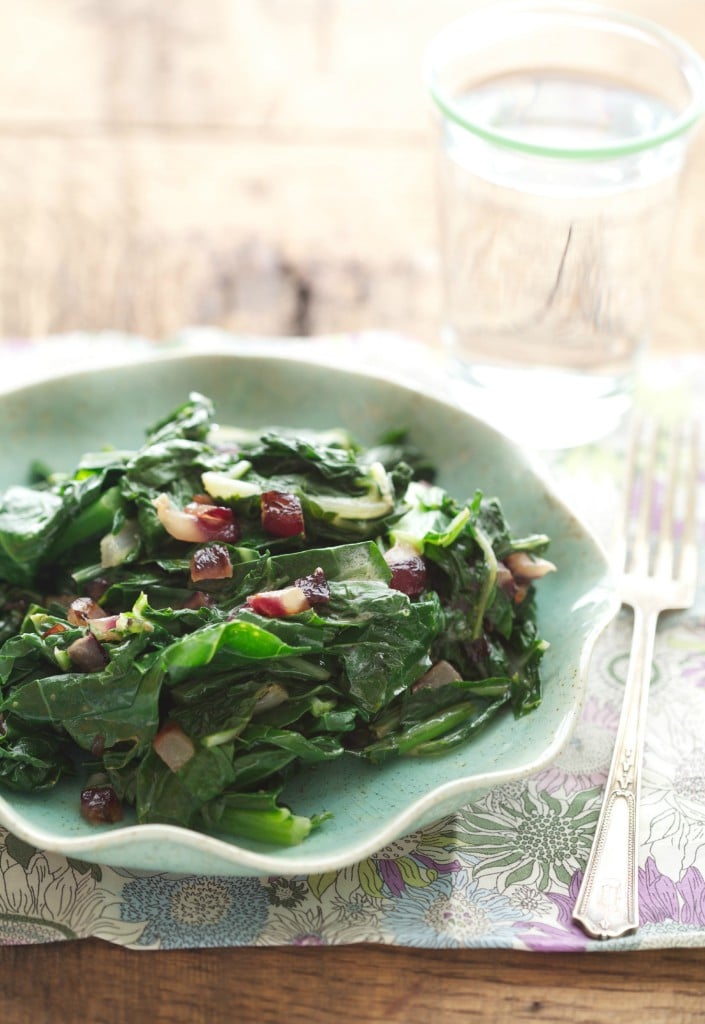 It's been a busy week. A family member was very sick, so I spent most of my week in Texas helping provide care. What a privilege to spend precious time with family, cooking soups, organic, grass-fed meats, and all sorts of leafy greens! We all enjoyed this simple, leafy green recipe. The greens are rich in vitamin C, the butter helps the body assimilate the nutrients from the vegetables and the Celtic sea salt adds over eighty minerals. A powerhouse of nutrients in just a few bites! It's a great dish to serve alongside roasted meat or fish, or if you really love your vegetables, a bowl of this for dinner makes for a simple and delightful vegetarian meal.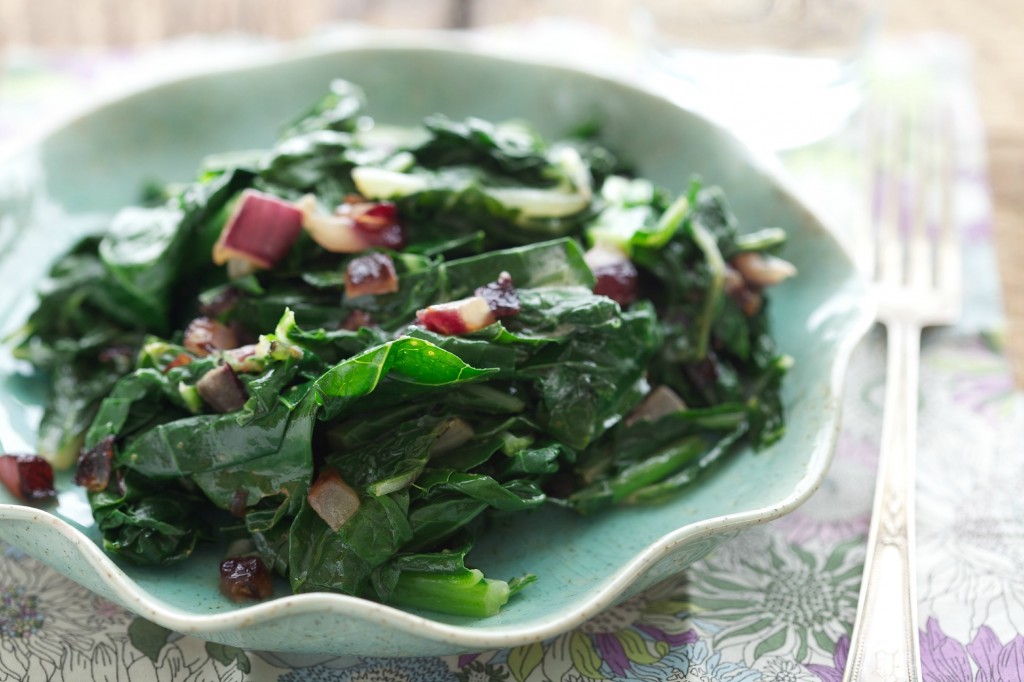 Sautéed Leafy Greens
5 minPrep Time
20 minCook Time
25 minTotal Time
Ingredients
4 tablespoons unsalted butter or ghee
1 large red onion, minced
2 bunches leafy greens (Chard, Kale, Collard Greens, Etc.), chopped
1 teaspoon Celtic sea salt
2 tablespoons creme fraiche (you can substitute with sour cream or mascarpone cheese) (omit for Paleo)
Freshly ground black pepper
Instructions
Melt butter in a large saute pan over medium heat. Add onion and saute until just beginning to caramelize, about 10 minutes.
Meanwhile, bring a large pot of water to boil. Add chopped greens to the boiling water and cook for 8 minutes. Drain and squeeze excess water out of greens.
Add greens and sea salt to onion mixture and toss until hot. Stir in creme fraiche. Season to taste with salt and pepper. Serve.
7.8.1.2
3447
https://deliciouslyorganic.net/sauteed-leafy-greens/
Copyright 2016 Deliciously Organic