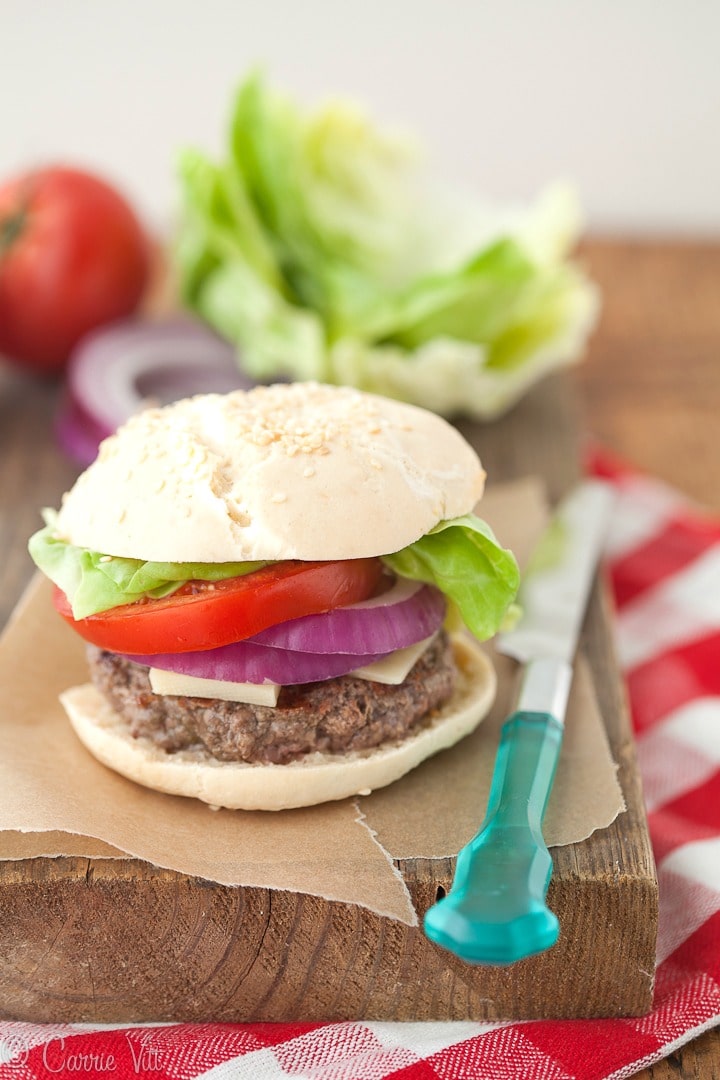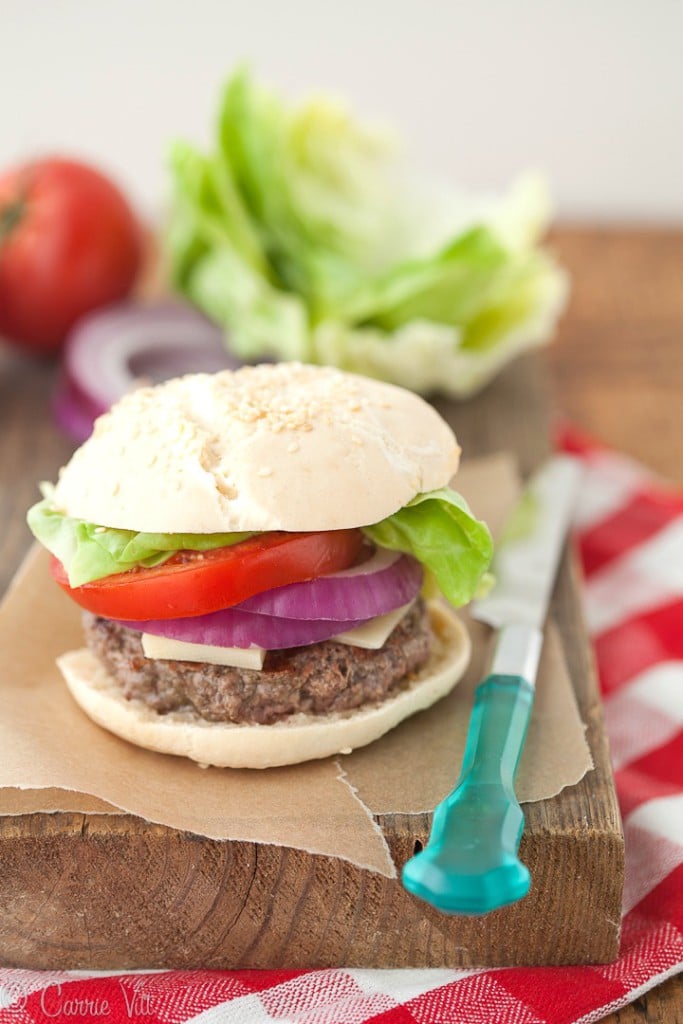 I've been eating bunless hamburgers for years now and I love 'em, but a few months ago I just got tired of it and really wanted a bun. And not just any bun – I wanted a bun that didn't taste like nuts or have a heavy, dense texture. I wanted a bun that tastes like white bread. I wanted a light and airy bun that still let the flavor of the grass-fed beef and other toppings shine. It took some experimentation, but I found the grain-free hamburger bun I was craving! Grilling season is here – if you want to slather some homemade mayo or ketchup on a bun, pick up your burger and maybe feel a little nostalgic, I have the bun for you!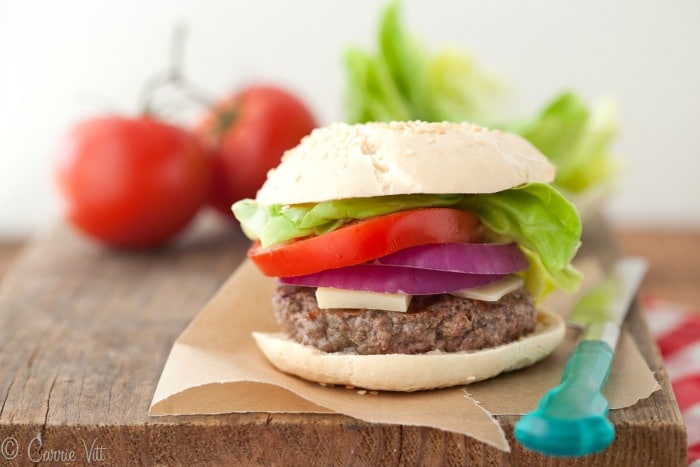 For a regular size bun, I used a 1/3 cup measuring scoop – the resulting bun should hold a quarter-pound burger. You can use a smaller cookie scoop to create sliders, like I shared on Instagram last week. I haven't tried it yet, but I think these buns would make an amazing toasted bread for a sandwich (cut in half, buttered, and toasted) or even better – for a panini!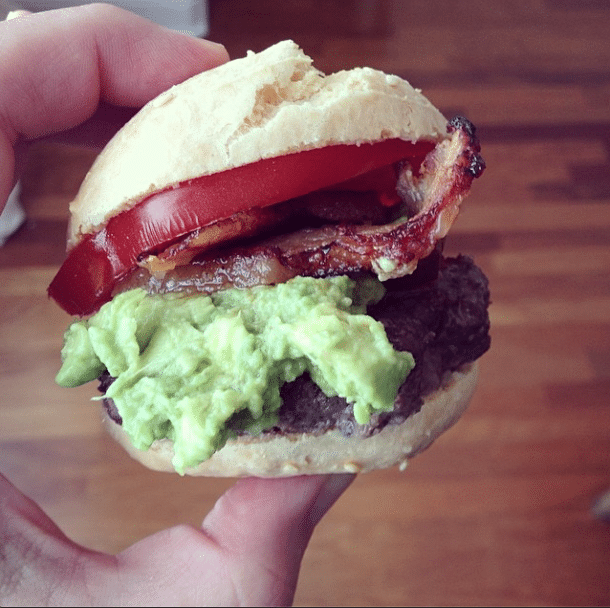 Grain-Free Hamburger Bun Recipe
Tapioca flour is a starch, so this recipe is high in carbohydrates. It's best to enjoy in moderation especially if you're trying to reduce inflammation in the body. Adapted from Gluten-Free on a Shoestring - she has some amazing recipes such as these Paleo Oreo-Style Cookies and these Paleo Rolls .
Before starting this recipe, have all of your ingredients sitting out and make sure to work quickly while making the dough. If you take even a few minutes of break while making the dough, the dough can become too tough.
Ingredients
Instructions
Preheat oven to 375ºF and adjust rack to middle position. Line a baking sheet with unbleached parchment paper.
Bring water to a simmer in a medium saucepan over medium heat. Pour the tapioca flour into the simmering water and immediately stir (the tapioca will quickly soak up the water and turn a bit gummy, but don't worry!). Transfer the tapioca mixture to the food processor. Add the coconut flour, baking powder, salt, and butter and process for about 30 seconds until incorporated. Add eggs and process for another 20 seconds. Add the cheese and process for at least 30 seconds until dough is smooth. Let the dough sit for 5 minutes.
Using a 1/3 cup measuring cup, scoop dough and place onto the lined baking sheet. Repeat with remaining dough, leaving at least 2 inches inbetween each bun. Sprinkle with sesame seeds if using. Bake for 30-40 minutes, until just turning golden brown. Cool completely. Cut each bun in half and serve.
7.8.1.2
4261
https://deliciouslyorganic.net/grain-free-hamburger-buns-recipe/
Copyright 2016 Deliciously Organic