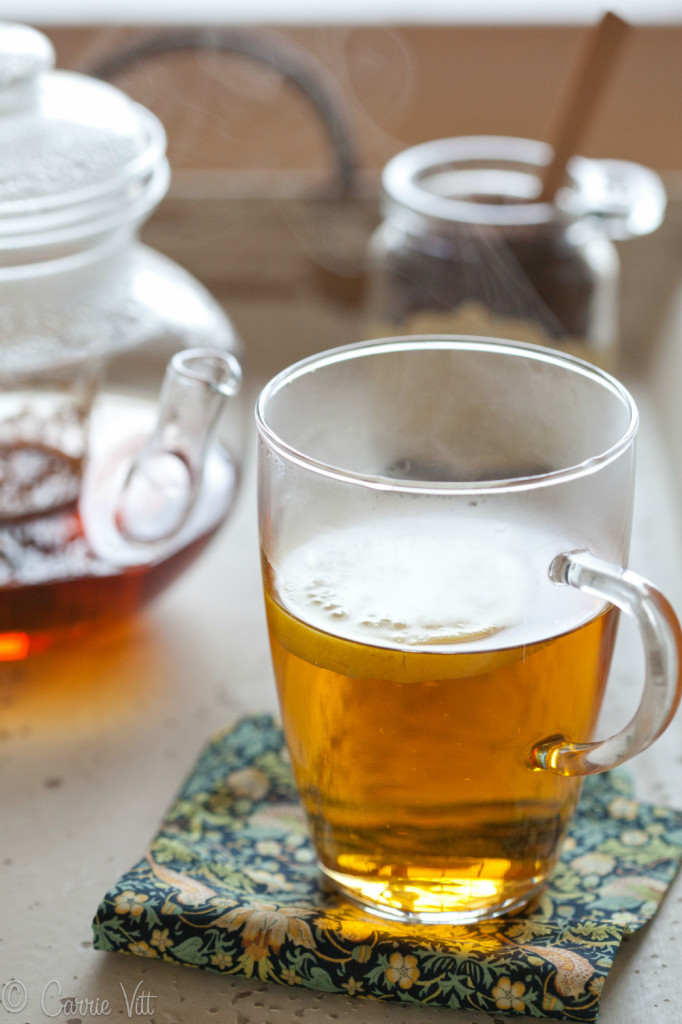 Taking out time to relax and unwind may seem frivolous these days. Society tells us to keep going, stay moving, keep eating, but it's not healthy to constantly work. We need to take time to relax and rejuvenate. I struggle with this idea and I imagine many of you do, too.
Lately, I've been actively taking time to relax. Each day I find time to read, talk to a friend, or just sit. It's ok to relax and not do anything. Our minds need that rest.
Brewing a pot of tea provides me a nice way to unwind in the winter. A cup of hot tea, a book and a comfy couch – that meets the definition of bliss for most of us. I looked for the "right" teapot for years. When I saw this glass beauty a few months ago, I knew it was the one. The simple, classic shape doesn't leach anything strange into the tea.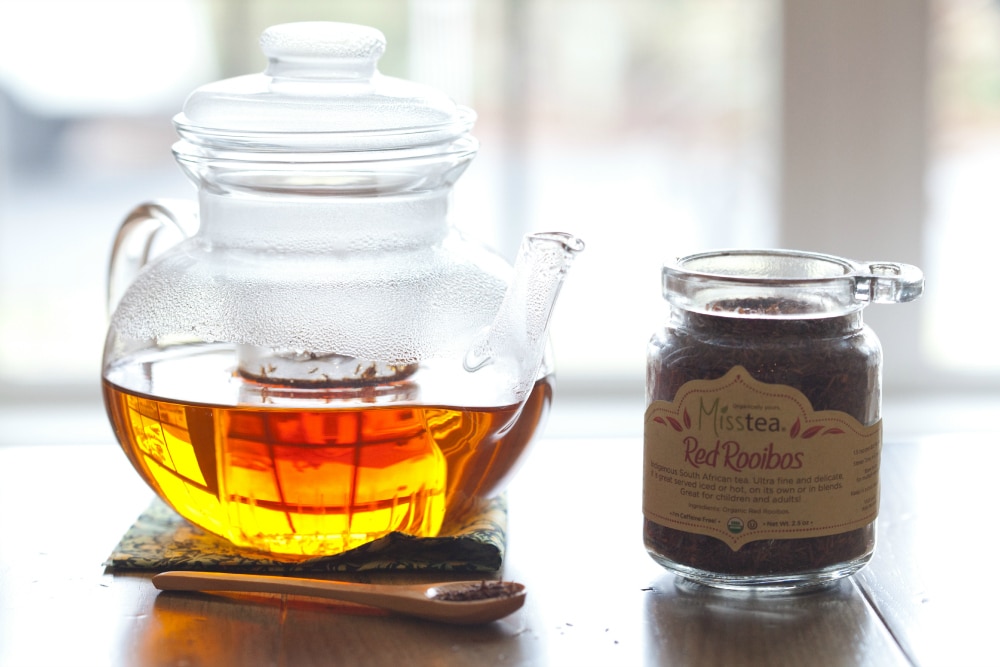 I got the pot from MightyNest (the same place I got this glass bundt pan a few months ago). For years, MightyNest has been my favorite place to find healthy bakeware, cookware, and kids' lunch gear. Their commitment to helping families live healthier lives doesn't stop there, though. They've been expanding their range of products to support family health and well-being, including gorgeous tea pots, cups for home and on the go, and organic loose-leaf teas.
The MightyNest for schools program supports the school of your choice when you buy any of their high quality, eco-friendly, healthy gear – by donating 15% of your purchase price. It's nice to know that when I purchase something for the kitchen, I'm also supporting our local school. MightyNest further engages your school community in healthy living with great tips, challenges, and pledges like the one below.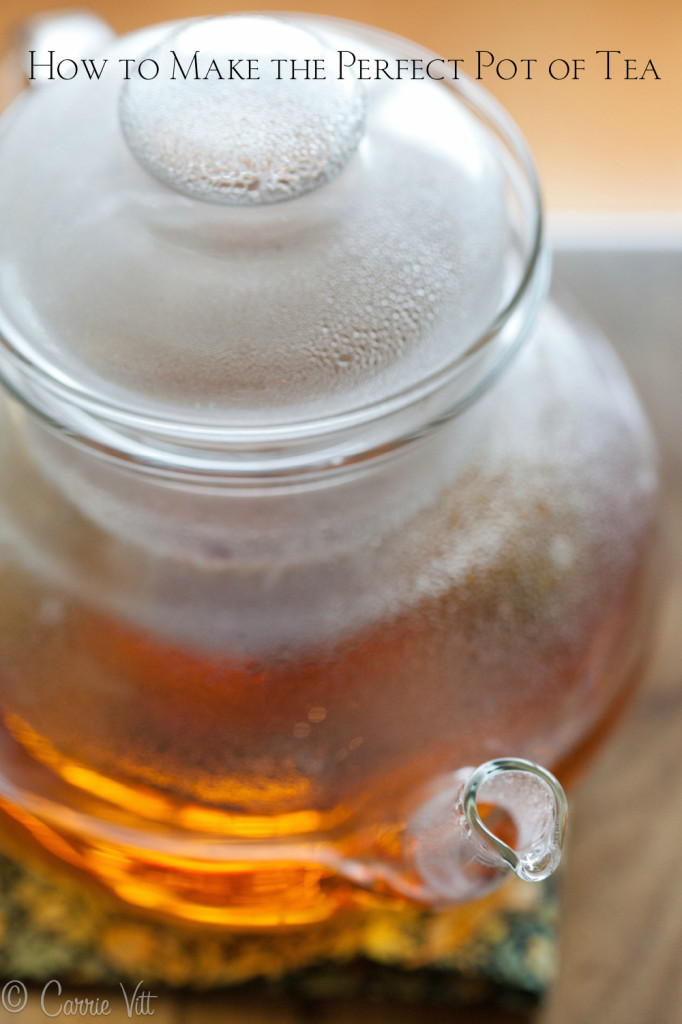 Brewing and enjoying loose tea is a luxury you can enjoy every day. I encourage you to pledge to make time for a nurturing cup and sign up to support your school through MightyNest. By signing the pledge, you could win an assortment of teatime goodness including a beautiful Simax teapot and mugs, Miss Tea loose tea sampler, an organic cotton tea towel, and a large jar of Red Roobios tea (priced at over $100) plus $100 for your school! See widget below to enter.
How to Make a Perfect Pot of Tea and a Mighty Nest Giveaway
Ingredients
Instructions
Pour the cold water into a teapot and put on the stove over high heat. Bring the water just to a boil (a full boil will make the tea taste flat). Remove the pot from the heat and add your tea leaves (for this pot, I put them in the strainer and put the strainer in the pot). Cover the pot with the lid. Let the tea steep for 3 minutes. While the tea is steeping, fill your teacups with hot water so they will be nice and warm. Pour the water out of the tea cups and serve.
7.8.1.2
4251
https://deliciouslyorganic.net/how-to-make-a-perfect-pot-tea-mighty-nest/
Copyright 2016 Deliciously Organic
Disclosure: I have been a long-time customer of Mighty Nest and asked them if we could set up a give-away for Deliciously Organic readers. All thoughts and photographs are my own.