Stress wreaks havoc on the mind and body. For example, psychological stress is associated with greater risk for depression, heart disease and infectious diseases. I think many of us overlook this important aspect when it comes to our health.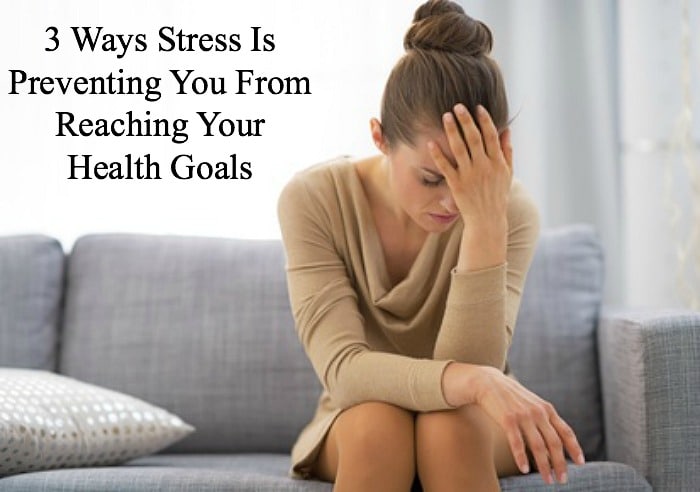 We might eat all the right foods, exercise, etc. but then live a life filled with stress, unresolved anger, resentment, depression, etc. If we don't deal with the stress and negative emotions in our lives, many times it can make it difficult for us to heal from various health issues. Today, Toni Fairman, NTP is here to help us understand why stress could be preventing you from reaching your health goals. 
I used to wonder what kind of life a person would have to lead to eliminate all stress. I imagined a life of bliss swinging in a hammock on a beautiful beach. Of course, that's not realistic. We have families that need attention, endless household chores, personal interests that are important to us but can sometimes create havoc and of course, an endless need for money to provide food, clothing, shelter and a little fun.
So how do you reduce stress to protect your most precious asset, your health?
Over the years, I have found the kind of stress that causes physical, emotional and behavioral problems is more about what gets trapped inside of us after a traumatic or negative life event. Things like fear, anger, depression and resentment, when left unresolved, are the real problem, not daily activities and deadlines.
We've all experienced physical symptoms brought on by stress from time to time. It might be loss of appetite or an increase in appetite when worried about a child. It could be elevated blood pressure when up against a tight deadline at work. Whatever the physical issue, there is usually negative emotional stress at the root.
Stress is listed as a contributing factor in many illnesses. Many of my clients began to experience health issues shortly after a traumatic life event such as the loss of a loved one, divorce or financial issues. More commonly, clients have trapped emotions from seemingly trivial events like an argument with their spouse, disapproval from a teacher at school, harassment from other children at school, dread of going to work, feeling neglected by parents or simply being overwhelmed during a very stressful time like after the birth of a child.
1. Conflict in Relationships:
Healthy relationships are critical to our well-being. A 2010 National Institute of Health study by Debra Umberson and Jennifer Karas Montez demonstrated that social relationships affect mental, physical and behavioral health and even mortality risk. The effect can be positive or negative. And these effects emerge in childhood and accumulate throughout life. Understanding this link helps us to identify and focus on issues arising from a high level of conflict or unhappiness in any relationship.
2. Internal Stress:
Managing internal stress is an important part of a healthy lifestyle. It is a critical piece of the health puzzle along with a nutrient dense whole food diet and appropriate exercise. Look for clues to stress in your life by starting with a daily journal to note any negative feelings toward situations or individuals in your life. Another helpful tool is a timeline of life events and health issues. This will help you understand the link between emotional stress and any physical or behavioral symptoms that developed shortly after an event.
3. Mindful Choices:
Because of this internal stress, we "automatically" react without thought. It's easy to feel like the stress is caused by external events. In most cases, it's internal. Being mindful of this allows you to choose how you react to an event. This is why different individuals sometimes react differently to the same situation. Take a few moments the next time you feel you're unable to cope and think about why you feel the way you do. Then remember that you have a choice in how you react. Here's a small, specific action that may have a profound impact on your health: Simply let go of that emotion. It's up to you!
The first step is to take responsibility for your feelings and how you react to individuals, situations and relationships in your life. Next, look for ways to permanently release old negative emotions. I help my clients find the right tools to remove the root cause of their health challenges to improve their overall health and well being. Diet and exercise alone are sometimes not enough.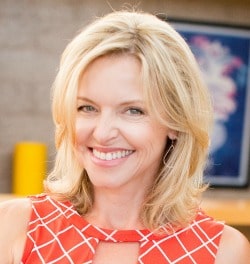 Toni Fairman is a Nutritional Therapist and GAPS Practitioner living in San Diego with her husband and two sons. She is passionate about helping others move toward true vibrancy and joy in living. Not only does she work with clients locally and all over the world via Skype, she is the Weston A. Price San Diego Chapter Co-leader and speaks on nutrition and well-being. See ToniFairman.com for more information.