Hair loss is a common symptom for those with thyroid disease. I experienced hair loss myself when I battled Hashimoto's, but thankfully I was able to reverse the issue using natural methods. I've also worked with many clients who have had thyroid hair loss and many have seen their hair loss stop and new growth come in.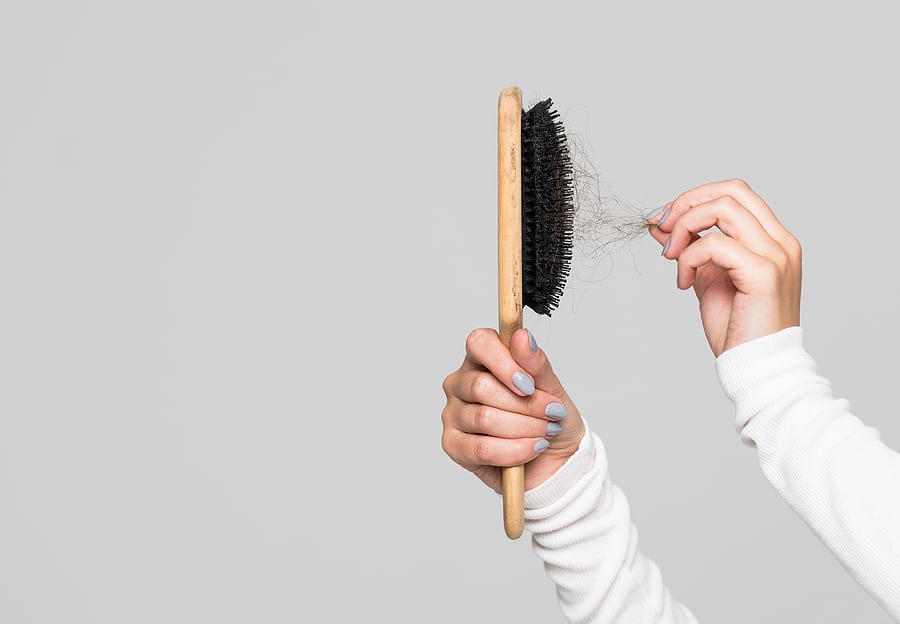 So, what is the root cause of hair loss?
Often, hair loss is rooted in adrenal imbalance (aka stress). This is a very common root cause of almost all thyroid disease including, Hypothyroidism, Hyperthyroidism, Hashimoto's, and Graves'. 
Here's why: The body doesn't need hair to survive. When the body is under continual stress, this depletes nutrients in the body very quickly and it also increases the strain on the adrenals.
Over time, the body becomes so depleted that it doesn't have the nutrients needed to grow hair. So, the body redirects the nutrients it normally uses for hair growth to support other more vital parts of the body. 
Here are some examples of the various kinds of stress that can cause hair loss:
Mental stress
Physical stress (over exerting yourself and even too much exercise)
Emotional stress
Chronic disease
Viral or bacterial infections
Surgery – any kind
Environmental stress – exposure to synthetic chemicals and endocrine disruptors can cause hormone imbalance and deplete vitamins and minerals in the body.
Pharmaceuticals and medicines – some of these deplete nutrients in the body
EMFs – some people are more sensitive to dirty electricity, wifi, cell phone radiation, magnetic waves, etc.
These stressors are common root causes of thyroid disease as well!
Here are 4 steps you can take to reverse thyroid hair loss naturally:
1. Take steps to balance your adrenals – As I mentioned above, continual stress puts a strain on the adrenals, which depletes nutrients and causes hair loss. Click here for 20 steps you can take to support your adrenals. 
2. Eat a nutrient-dense diet – Eating foods rich in vitamins, minerals, and fatty acids is a foundational way to support the body so it will grow healthy hair.
I recommend focusing on heating whole, real foods such as: vegetables, fruits, organic eggs, pastured meats, wild seafood, sea vegetables, butter, ghee, coconut oil, soaked nuts, soaked seeds, soaked legumes, fermented foods, cultured and/or raw dairy, herbs, spices, etc. 
Click here for more information on the kind of foods that help nourish the body.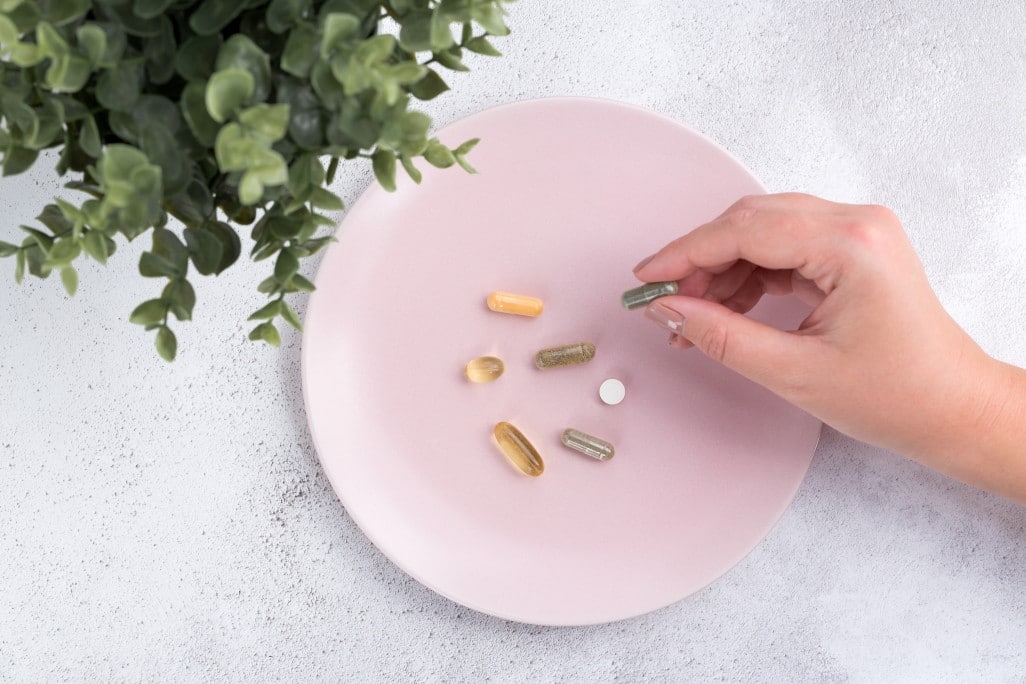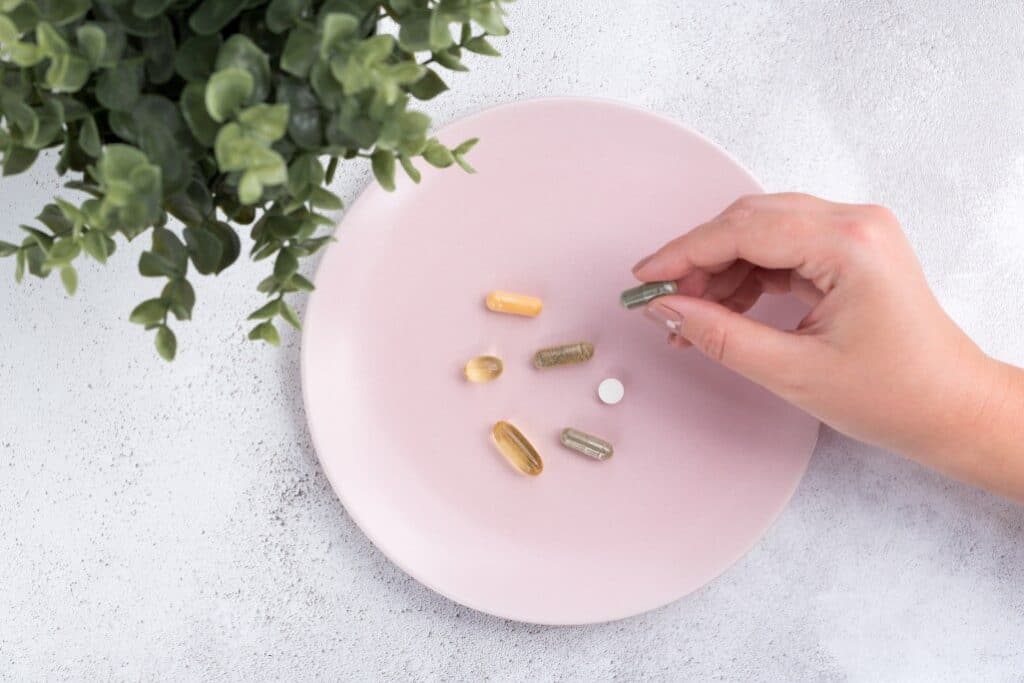 3. Take a good multivitamin – When the body has gotten to the point where it's losing hair, or not growing hair, this is a sign that the body is deficient in various nutrients. The exact nutrient deficiencies will look different for each person, but in general, it's a good idea to take a quality food-based multivitamin daily. Catalyn or Catalyn GF from Standard Process is a great choice. 
4. Make sure your stomach produces enough stomach acid – Low stomach acid is a huge stressor for the body and causes nutrient deficiencies, which can cause hair loss. It's important to eat slowly and in a rested state so your stomach can make the proper amounts of stomach acid. Click here for more information on this topic. 
It's important to keep in mind that it takes time to replenish nutrients and reduce the stress response in the body so the body eventually has the tools it needs to grow hair again.
Having a long-term mindset will help tremendously as you take steps in the right direction!
If you'd like more education about thyroid disease and are looking for a proven protocol to follow, I recommend checking out my Thyroid Support and Health online course and protocol. In the course, I cover thyroid disease, adrenal imbalance, how to read your labs, supplements, autoimmunity, how to lower antibodies, blood sugar balance, gut health, liver detoxification, and much, much more. 
Note: The purpose of this post is to give an overview of some common root causes of thyroid hair loss from a holistic perspective. Due to biochemical individuality there can be many various reasons for the root causes of hair loss. This information is not intended to take the place of your doctor's advice.