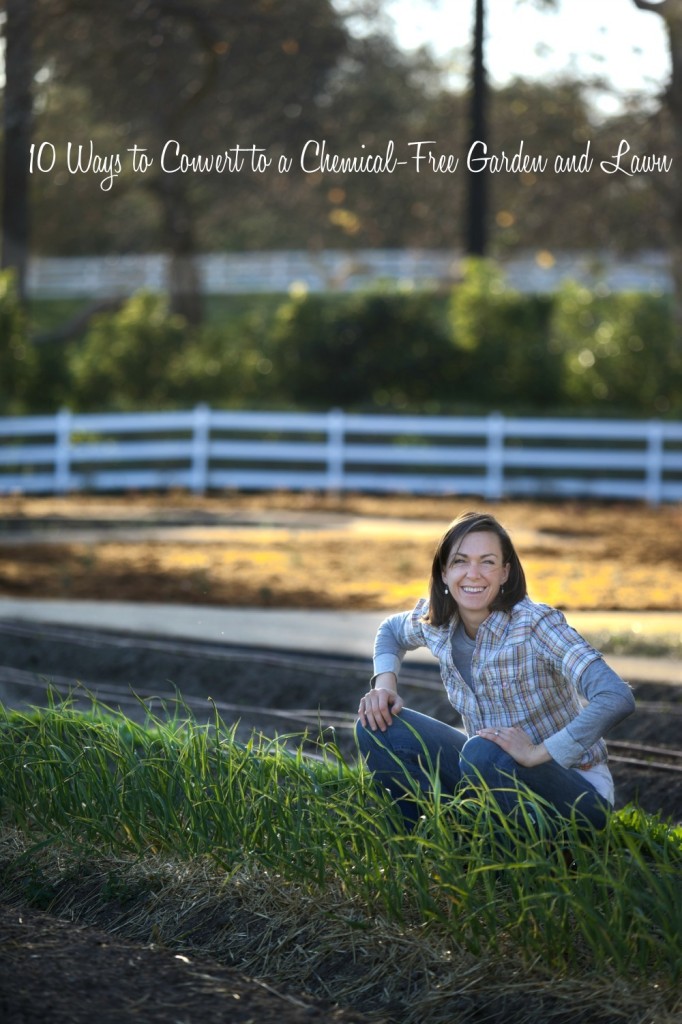 Today we have my dear friend, Molly Chester, from Apricot Lane Farms here to share with you how to convert to a chemical-free garden and lawn. She and her husband, John, run an organic and biodynamic farm in Southern California (it's a little piece of heaven on earth!) and I'm so excited she is sharing her knowledge with us! 
Any friend of Carrie's is a friend of mine, so I was excited to write a guest post about one of my great loves– plants! Not to mention, I read Deliciously Organic all the time, and I'm a big fan myself! Have you tried her Grain-Free Almond Cake with Maple Buttercream? Oh, my word.
My husband and I are the farmers of Apricot Lane Farms in Moorpark, CA. A really lovely 160-acre piece of land that is home to sheep, chickens, ducks, pigs, horses, Great Pyrenees guard dogs, 75 varieties of fruit trees, a beautiful vegetable garden and much more! We are Organically and Biodynamically Certified, and at our core, we really consider ourselves environmentalists. One of the most direct ways to heal the earth is by healing the soil, similar to how healing our own guts heals our bodies. And, one of the great ways to begin to heal the soil is to use chemicals much more judiciously than we have been. Similar to the overuse of antibiotics in mammals, we have begun using chemicals as a crutch, overlooking very simple ways to correct and prevent problems with time-tested, old-fashioned methods. To inspire you to begin converting your own backyard garden, here are my Ten Tips for Converting to Chemical-Free Gardening.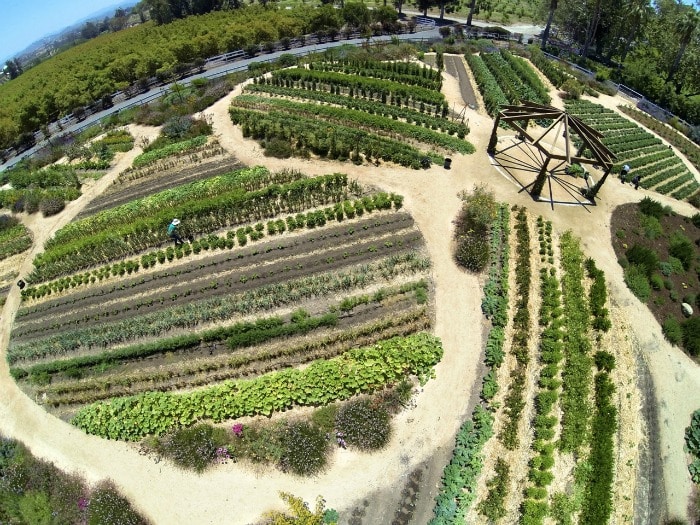 Ten Ways to Convert to a Chemical-Free Garden and Lawn
1. Simply stop using chemicals. Creating a mental boundary for your gardening kick-starts the path to finding creative solutions. Plus, killing "bad" bugs kills "good" bugs too, and throws your little garden/yard ecosystem out of balance.
2. Focus on the soil. It may take a few seasons to get your backyard soil to grow the tomatoes of your dreams, but the quickest way to get there is to focus on building soil health. Healthy soil creates healthy plants, which need less pest protection and produce more delicious fruit. One way to achieve this is to grow a Cover Crop where you'd like to plant next year's garden. A great place to learn about simple cover cropping is on the Peaceful Valley Website.
3. Offer food for the "good" bugs. Try incorporating plants that attract beneficial insects into your garden and surrounding landscaping. For example, bees love borage flowers, which are edible flowers that are also delicious in a green salad!
4. Remember to use mulch or straw. We use mulch all over the place at Apricot Lane Farms. Not only does it save water, but also it suppresses weed growth and stabilizes soil temperature. Straw is also a great way to hold in water. We always use straw underneath our strawberry plants.
5. Start a backyard compost pile. Compost was so scary before I started farming, but once I tried it I realized how easy it really is. Plus, it feels great to send all your kitchen scraps to the backyard rather than to the dumpster. There are lots of great books out there: How to Grow More Vegetables by John Jeavens is a good place to start.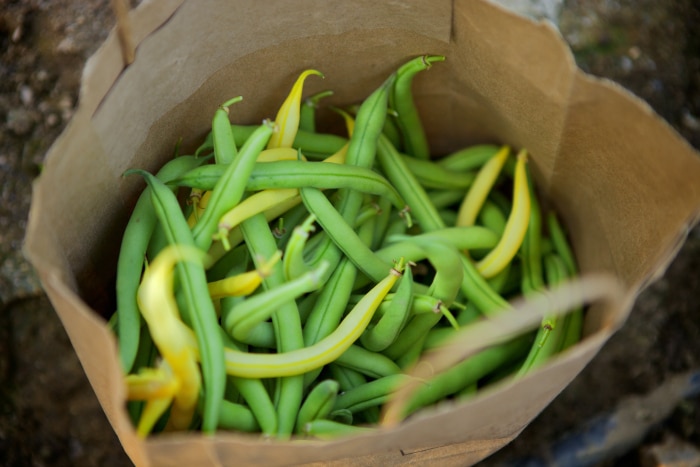 6. Watch for cycles. If you see the inevitable aphid on your plants, soon after you will see an onslaught of ladybugs pulling up to the buffet! If you don't have time to wait for the ladybugs to arrive, try purchasing predatory insects, like praying mantis. Also, aphids can be a sign you may be fertilizing with too much nitrogen or attempting to grow a certain vegetable out of season.
7. Catch those weeds! Weeding is all about prevention. Start by hoeing the weeds when they are small and stay on top of them with just a few hours each week. Pull weeds before they set flowers/seeds to prevent future generations from growing. Consistency will save tons of time.
8. Trick the pests. Set up hideouts like a tilted board for slugs and snails to hide underneath, and then manually remove them.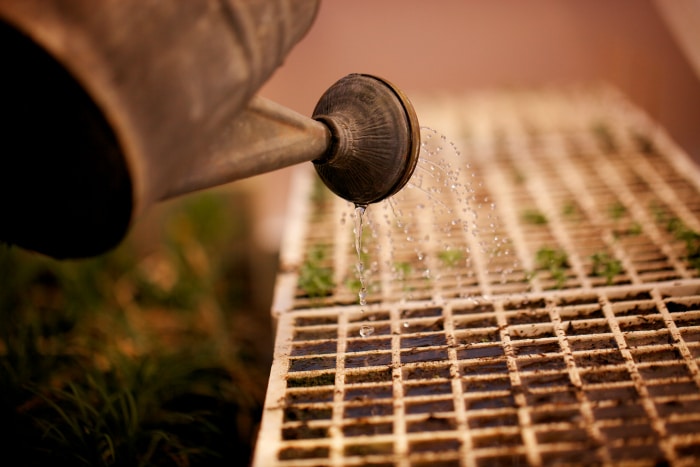 9. A happy plant is a healthy plant. Meaning, the plant has proper water and food. To assist in water absorption in the summer months, irrigate as early as possible in the morning hours so that water can be more deeply absorbed by the time the sun comes up.
10. Ditch perfection! Keep in mind that the point isn't perfection. Some plants just don't like your particular yard, for any number of reasons. Just try another one. Or, try again in another season. When plants just don't work, replace them! Seeds are cheap, and figuring out your personal plant palate is part of the fun, so try not to put unrealistic expectations on your garden. We have plants fail all the time, but we simply succeed more. You will, too!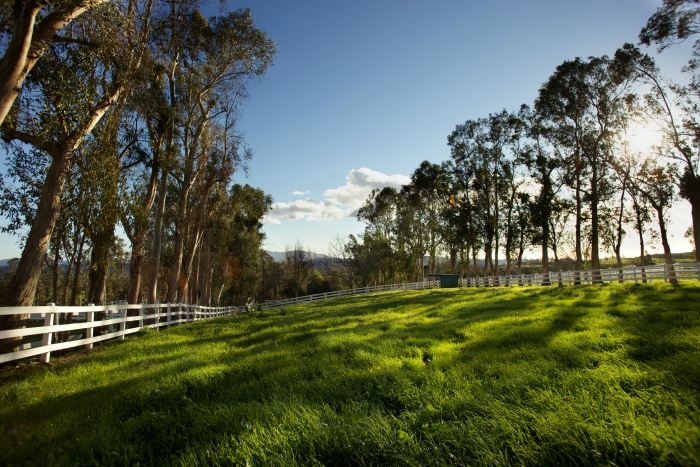 If you are interested in learning more about Apricot Lane Farms, we have an active Facebook page, and I'd welcome you to join us! I also write a culinary blog called Organic Spark, and I'd love to see you there.
Good luck with your gardening adventures!
Molly