I receive emails, DMs, and messages daily asking about various healthy products that I recommend, so I thought it would be helpful to put them all in one list for you!
Rest assured that I only recommend products that I love and actually use in my home. So let's get started!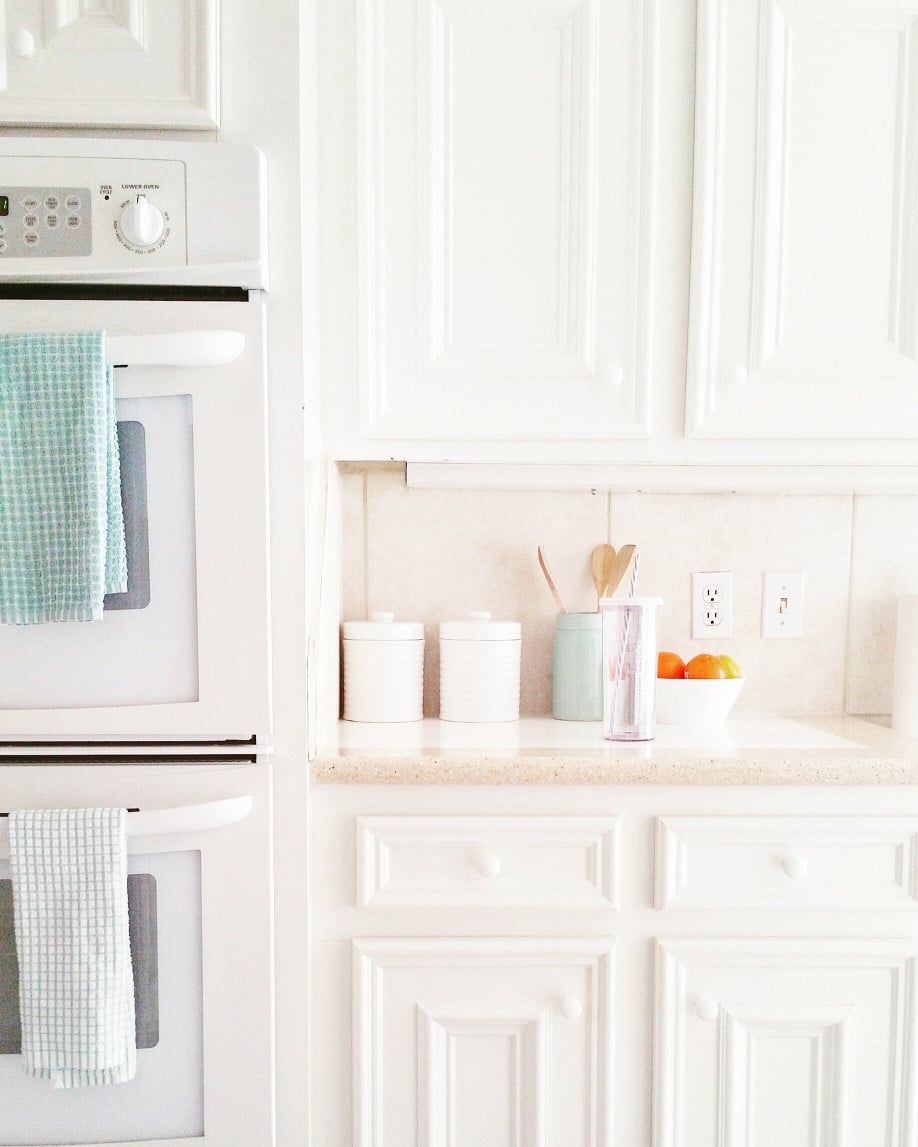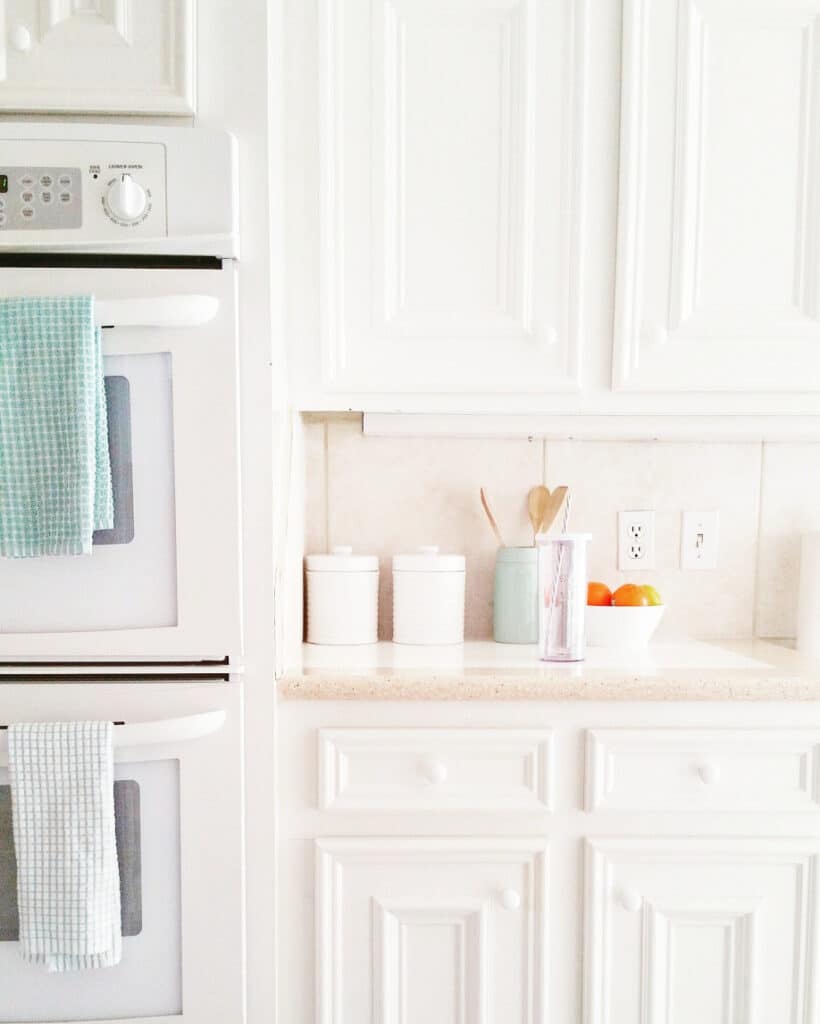 Food
Coconut Oil: For cooking, baking, to moisturize the skin and much more! I always have a jar of coconut oil in the pantry. I like Nutiva, Tropical Traditions (I love the flavor and texture of this one!), and Dr. Bronner's.
Arrowroot Flour: This flour helps give a lightness to gluten-free and grain-free baked goods.
Almond Flour: I always use finely ground almond flour because it works much better in baking recipes.
Coconut Flour: Different brands of coconut flour create different textures when baking, so I always use Bob's Red Mill coconut flour.
Almond Extract: Frontier Almond extract is one of my favorites. I love how this stuff can take a dessert to a whole new level!
Ghee: If I'm not using homemade ghee, I like to purchase Organic Valley, Fourth and Heart (I especially love their ghee with vanilla beans!), and Tin Star.
Tapioca Flour – This is a great thickener for sauces and also helps add lightness to grain-free baked goods.
Grass-Fed Gelatin: Gelatin is my favorite binder to use in grain-free baking and it's also fun to use to make homemade jello. I also add it to soups and smoothies for extra nutrients.
Grass-Fed Collagen: This dissolves immediately in liquids so it's great to add to smoothies, soups, and salad dressings.
Fermented Gluten-Free Tamari: Ohsawa is the only brand I know of that makes it in the traditional way. It's also delicious!
Dairy-Free, Soy-Free, Nut-Free Chocolate Chips: Enjoy Life has the best allergen-free chocolate chips!
Organic Olive oil: I've been using Bariani Olive Oil for years. It's a true organic, cold-pressed, unfiltered oil to offer the highest nutritional value. Bragg's and Paesano are also great options.
Sea salt: I keep a bag of coarse grain and fine grain Celtic Sea Salt in my pantry. The coarse grain is great for cooking, the fine grain is ideal for baking.
Coconut Vinegar: I use this in place of rice vinegar for stir-fry. It has a very pleasant taste.
Epic Bars: These are great when you're out camping, hiking or on a long road trip.
All-Purpose Organic Seasoning Blend: Herbamare the best all-purpose organic seasoning. I use it for grilled meats, fish and vegetables. It takes burgers to a whole new level!
Maple Sugar: Dehydrated maple syrup that is ground into a powder makes a wonderful sweetener to use in chocolate desserts.
Coconut Milk and Coconut Cream: I use Native Forest Simple Coconut Milk and Coconut Cream because they don't contain any preservatives.
Chocolate Bars: No soy or fillers. Just great dark chocolate.
Stevia: If you're looking for a completely unprocessed Stevia, this is the one!
Raw Honey: This one has a nice, mild flavor so it's great for baking.
Vegetable Powder: I can't say enough about Dr. Cowen's vegetable powders. They are great to have on hand to add to smoothies or dressings.
Yogurt – Some of my favorite brands are Stonyfield, Kalona, Nancy's, and Strauss.
Kefir – This probiotic drink also lasts for many weeks in the fridge. I recommend looking for one that does not contain any preservatives or sugars. Wallaby and Green Valley are two of my favorite brands.
Coffee – I love the flavor of coffee, but prefer not to have too much caffeine as this can affect cortisol levels, hormones, thyroid, etc. I like to drink an organic, swiss water, decaf coffee. Most organic brands will make a swiss water decaf and it will be indicated on the label. Bulletproof, Trader Joe's, and 365 are a few brands that are easy to find in stores.
Pastured Meats – I order my meat from 1915 Farms. Their pastured meats are the best I've ever had! You can use the code CARRIE5 to save $5 off your first order.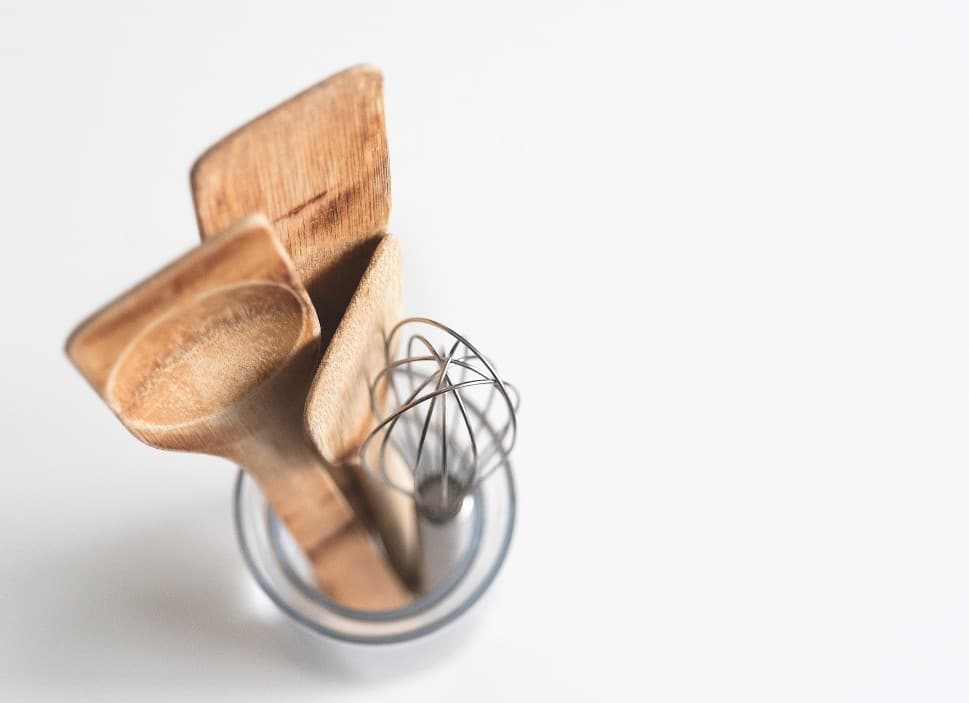 Healthy Cookware, Bakeware, Kitchenware and Small Appliances:
Glass Electric Tea Kettle: This one works like a dream and is so pretty!!
1 Gallon Glass Jar: This is the container I use to brew kombucha in.
13×9 Baking Dish: A staple baking dish in my kitchen. Perfect for casseroles!
Glass Mixing Bowl: I have 3 of these and use them for all of my mixing. It's a great bowl!
8-inch Chef's Knife: I only use a few knives in the kitchen. A chef's knife, paring, and bread. That's all you really need!
4-inch Paring Knife: Everyone needs a good, sharp paring knife in the kitchen. The 4-inch Henkels paring knife is my favorite.
8″ bread knife: I've had this one for about 20 years and I'll never need another!
8-Quart Dutch Oven: This dutch oven is worth every penny and will last a lifetime. I've had mine for 20 years and it's still going strong.
9-inch Pie Plate: This is the best pie dish. It bakes evenly and is very sturdy.
Stainless Steel Cake Pans: These are the perfect size and won't leach anything funny into your cakes.
Stainless Steel 12″ Skillet Pan: A 12″ pan is the perfect size for all kinds of cooking. It will last a lifetime! You can purchase on Amazon or Williams Sonoma.
Adjustable Measuring Spoons – Compact and easy to clean.
12-Quart Stock Pot: I think this is one of the best all-clad deals out there – a 12-quart pot with 2 steamer baskets! I use this pot to make chicken and beef stock each week.
3-Quart Saute Pan: A workhorse in the kitchen. Great for simmering, sauces and sautéing.
Butter Warmer: I don't use a microwave so this pot is ideal for heating up all those little things in the kitchen.
Roasting Pan – It's big enough for a thanksgiving turkey and costs 1/2 the price of the all-clad roasting pan.
Sturdy Glass Jars: I use these jars in my pantry to store dry foods such as nuts, flours, seeds, etc. They are very sturdy and can even be used in the freezer!
Ceramic Pie Weights: Perfect for par-baking pies. You can use them over and over!
Ceramic Salt Grinder: We use this to grind coarse sea salt. It's on our dinner table every night.
Knife Sharpener: Using dull knife is very dangerous, especially if the kids are cooking in the kitchen. This sharpener ensures sharp (and safer) knives. It's worth every penny!
Coffee and Spice Grinder: The best coffee/spice grinder I've found. The top and little bowl detach for easy clean-up.
Cooling Racks:  I use these daily to help foods cool quickly.
14-Cup Food Processor: This was the first kitchen appliance I bought and would have a difficult time cooking without one. I've tried the "fancier" food processors and just don't like them. This basic one is all you need!
Ice Cream Maker: So easy to use! I keep my bowl in the freezer so I can make ice cream whenever needed. (I'll admit…I own two of them!)
Glass Loaf Pan: Glass loaf pans bake evenly and are incredibly sturdy.
Hand Immersion Blender: This is one of my favorite tools in the kitchen. I can puree a soup or make a quick smoothie without all the mess. It also makes for a great gift.
Slow Cooker: I've had this 6 1/2 quart slow cooker for 2 years now and love it! It's big enough to make large meals and the ceramic coating doesn't contain any lead (no no need to worry about heavy metals leaching into your food!).
Standing Mixer: KitchenAid mixers are the powerhouse of the kitchen. I bought mine 18 years ago and it's still going strong.
Meat Grinder: For those days when you need ground chicken and all you have is whole breasts…this is the answer.
Microplane Zester: Another little tool I use daily.
Tongs: I own 3 of these and I always feel like I need to pick up another.
8-inch Glass Baking Dish: It's inexpensive, sturdy, and bakes evenly.
Glass Food Storage Containers: These containers freeze well (no cracking!) and are great for storing leftovers.
Stainless Steel Colander: A heavy-duty colander will last a lifetime!
Stainless Steel Cookie Sheets: I have several of these that are in constant rotation in my oven. I love the larger size.
Wide-Mouth Mason Jars: Wide-mouth mason jars are great for freezing foods. I store my weekly batch of chicken stock in these jars.
Glass jars for storing flour, sugar, and other dry ingredients: I use these glass Bormioli glass jars.
Glass Food Storage Containers: I use these daily!
Insulated Thermos: Perfect to take to school or work. It keeps the food hot for many hours.
Kombucha Brewing Kit: If you're intimidated to make homemade kombucha, then this kit is for you! It comes with everything you need to get your first batch going and comes with clear and simple instructions.
Soda Stream: This a super fun gadget! We don't use the flavor packets, but instead make up our own combinations with fresh juices. You can purchase on Amazon or Williams Sonoma.
Yogurt Maker: I make homemade yogurt once a week using this yogurt maker. It's very easy to use!
Stainless Steel Dehydrator: Almost all dehydrators are made of plastic, so this is a great safer alternative!
Kitchen Scale: When I make sourdough, I always use a scale for measuring. This one is very easy to use.
Grill Pan: If you don't have an outdoor grill, this is a great indoor substitute.
Spatulas: I like these spatulas because you can remove the head and wash separately.
Ladle: This stainless steel ladle is a great one.
Ceramic Waffle iron: This one doesn't have a non-stick coating and is made with ceramic plates!
Glass Bundt Pan: This is a great non-toxic option. 
Ceramic Bundt Pan: A beautiful pan! This would also make such a great gift.
Detoxification Tools
Photon Red Light – this is a fabulous tool for at-home red light therapy. Click here to learn more about how this can be beneficial for your health. Use the code ORGANIC5 to save 5%.
Near-Infrared Faraday Sauna: If you've been looking for an at-home sauna that also shields you from 100% of all EMFs, this is the one for you! I use this sauna several times a week and have found it incredibly helpful for stress reduction and restful sleep. There isn't another company on the market that makes a sauna like this. It's truly an amazing product! Use the code ORGANIC5 to save 5%.
Near-Infrared Lumanati Sauna: This sauna provides the full-spectrum of healing and detox wavelengths. It uses herapeutic grade near infrared mitochondrial stimulation and up to 89 mW/cm2 irradiance on your entire body. The difference between the Lumanati and the Faraday is the EMF shielding. Use the code ORGANIC5 to save 5%.
Dry Brush: This is the brush I use for dry brushing. It's very sturdy and has a nice, long handle. Click here to read why this is beneficial.
Castor Oil: This is the castor oil that I use that's free of solvents and is cold-pressed. Castor oil packs are one of my favorite economical ways to gently detox the body. Click here to read all the different ways they can be used.
Cotton Flannel for Castor Oil: This cotton flannel is very large, so you can cut it into smaller pieces if you need to do castor oil packs on various parts of the body.
Hot Water Bottle: I prefer to use a hot water bottle instead of a heating pad when doing a castor oil pack so I don't expose myself to any extra electrical currents.
Epsom Salt: This is the most economical price I've found so far for Epsom salts.
Organic Sesame Oil for Oil Pulling: This is the sesame oil I use for daily oil pulling. It's a great way to whiten your teeth and help prevent tooth decay!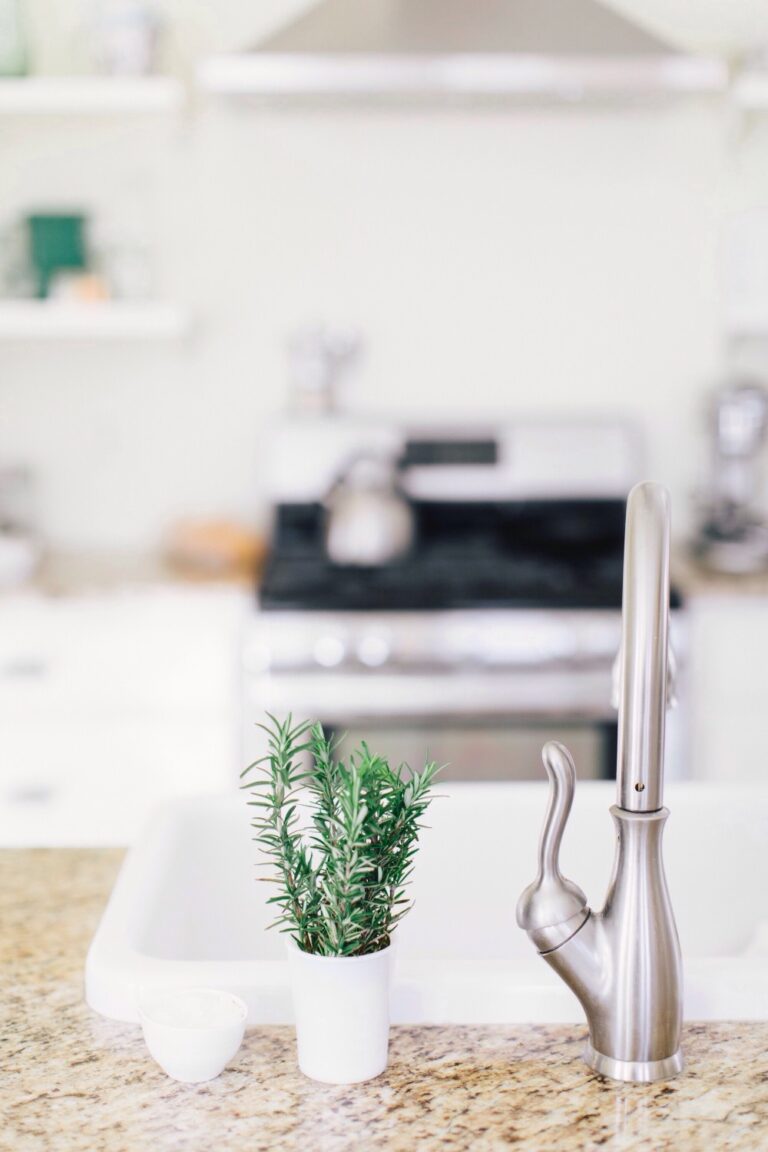 Water Filters (here are various options depending on your budget and living situation):
Water pitcher: This water pitcher is a fantastic option. It removes fluoride, lead, BPA, glyphosate, PFOAs, hormones & over 365 of the most harmful tap water impurities while retaining the natural minerals and nutrients found in the water. It's a very economical option! You can use the code ORGANIC15 to save 15% off your first filter system!
Refrigerator filter: Most built-in refrigerator filters are just standard carbon filters, removing only bad tastes and odors. The Clearly Filtered® Universal Fridge Filter changes everything, allowing you to get truly clean and safe water right from your fridge water and ice dispenser, no matter the brand. Their filters connect directly to your water line so they're compatible with your fridge — regardless of make and model. How amazing is that?! You can use the code ORGANIC15 to save 15% off your first filter system.
Under-the-sink filter: This non-permanent and DIY option removes up to 99.9% of 232+ contaminants from your water while retaining the minerals and nutrients. It's a great option if you're renting! You can use the code ORGANIC15 to save 15% off your first filter system.
On-the-go Insulated Water Bottle: A client recently told me about this insulated filtered water bottle and I immediately purchased one. This is the perfect option for travel or school. My daughter's work at a summer camp and are excited to take these along so they can drink filtered water all summer long! You can use the code ORGANIC15 to save 15% off your first filter system.
Countertop Water Filter: I highly recommend the Berkey water filter. I have both the regular and fluoride filters on our filter. When it comes to size, I would purchase the largest one you can afford. I have the Royal Berkey and it's find for day-to-day, but if we have family or friends over we run out of water very quickly. My daughter has the Travel Berkey to use at college. Use the code ORGANIC5 to save 5%.
I know there has been some concern over the Berkey filters, so these are a great alternative that fit inside the Berkey countertop system.
Whole House Water Filtration System: The filtration systems from Radiant Life are a great choice if you want filtered water for drinking, cooking and bathing. It's very easy to use and maintain.
Shower filter: This is a great tool to use to eliminate bathing in chlorine and other contaminants.
Bath filter: A bath ball dechlorinator is super helpful to remove chlorine from your bath.

Healthy Home Products
100% Natural Latex Mattress Topper: Made from eco-harvested rubber. No chemical additives. And it's SOOO soft!
Laundry Detergent: Molly's Suds is completely non-toxic and gets the job done.
Laundry stain remover: I use dish soap for all grease stains and Puracy stain remover for the rest.
Air Doctor Air Purifier: is a great air purifier and I really like that they have different sizes for different price-points.
Non-Toxic Candles: I'm not a fan of burning soy or petroleum products in my home so I use pure beeswax tea lights and taper candles. Beeswax has a mild, sweet scent and helps clean the air.
Scented Non-Toxic Candles: Fontana scented candles are my absolute favorite! They make for a great gift! The lemon orange blossom and spiced latte are two of my favorites. Use the code CARRIE15 to save 15%.
No VOC Paint: I've used this paint numerous times for our home and it goes on beautifully. No strong odors or VOCs to be concerned about.
All Natural House Cleaner: Aunt Fannie's all-purpose vinegar cleaner and Aunt Fannie's Glass and Counter cleaner are the two I use in my house. I was using a different non-toxic cleaner for years, and this one works so much better! The cheapest price I've found is at Thrive Market (you'll save $3 a bottle!) and the next best price is at Amazon.
Healthy Charcoal for the BBQ:  Coconut charcoal briquettes are a much healthier alternative to petroleum-based charcoal.
Organic Towels: Pottery Barn, West Elm and Target have great quality organic towels and sheets. These stores have sales pretty often, so when I need to grab some, I just wait until they go on sale.
Organic Sheets: West Elm has great cool and crisp organic sheets that get softer each time you wash them.
Mattress: I'm a big fan of the OrganixBed mattress by Intellibed. It's made of non-toxic materials, no off-gassing, and they last for 30 years. Use the code Organic to save 10% off of any mattress.
My Favorite 16-Hour Diffuser: This one lasts all day! I also love the look of this ceramic option.
Blue Light Blocking Glasses: I recommend Felix Grey or BluBlox.
Dish Soap: This soap works really well, smells nice, and well, I also like the look of of the bottle next to my sink. 🙂
Dishwasher detergent: These packs are what I currently use. It's free of phosphates, SLES, parabens, chlorine bleach, petrochemicals, animal by-products, dyes, perfumes, phthalates, caustics, and other harsh ingredients.
HEPA filter vacuum: I've had this one for 4 years and it gets the job done!
Toothbrush: My holistic dentist recommended this toothbrush many years ago because the bristles can get under the gums for additional cleaning. It's helpful for receding gums, plaque removal and sensitive teeth.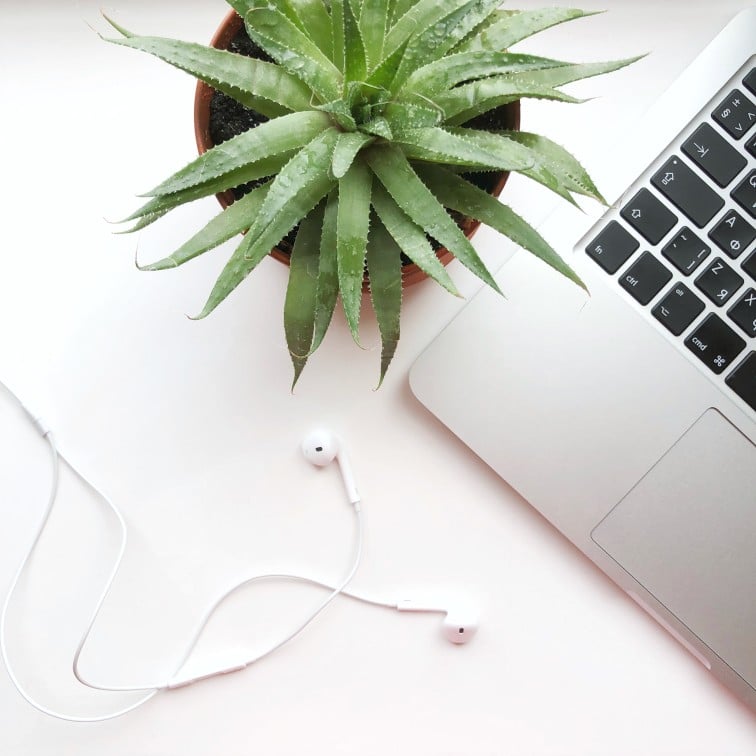 EMF Protection
Laptop EMF Shield: I use this when I use my laptop, well, on my lap! It provides protection from laptop radiation and laptop heat.
EMF Protector Blanket: The Defender Shield Blanket is the only EMF radiation protection blanket with multiple layers of advanced shielding to block up to 99% of ambient wireless EMF radiation. It's helpful to use if you're pregnant, or to shield yourself if you use your laptop on your lap.
Laptop EMF Case: I use the DefenderShield radiation sleeve because it doubles as a cover and a lap pad. My daughter is in college and she loves the simplicity of this case.
EMF Phone Cover: While there's not really the perfect remedy to protect yourself from all EMFs from your phone, the DefenderShield phone case or a faraday pouch are both good options. I'll admit, they aren't very attractive, but at least they help reduce your exposure!
Earbuds or Headphones: I don't recommend the Airpods because they emit EMFs right into the ears. These earbud headphones are a safer option.
Wireless Remote Control Outlet – This is one of the easiest and most economical tools to reduce your daily EMF exposure! All you need to do is plug your WiFi router, tv, computer, Apple TV, etc., into one of these outlet switches and then at the end of the day, tap "off" to turn off everything plugged into that outlet. How easy is that?!
EMF Home Assessment – If need help figuring out exactly what you need to do to protect you and your family from the EMF exposure in your home, I highly recommend booking a home assessment with Brian Hoyer from Shielded Healing. He came and did an assessment at my home last year and the information I learned was invaluable. Use the code CARRIE100 to save $100.
Supplements:
Vitamin A: This Cod Liver Oil and Vital Proteins Liver Capsules are both great choices. 
Vitamin B: Cataplex B is my go-to. They also have a gluten-free option. 
Vitamin C: My two favorites are Pure Radiance and Cataplex C. Both are whole food forms.
Vitamin D and K2: It's important to always take Vitamin D3 and K2 together because they work synergistically in the body. My two favorites are Thorne D3 with K2 and D-Synergy Max, which contains all the vitamin D synergists (K2, A, B6, chromium, magnesium, zinc and boron). 
Multi Vitamin: Catalyn from Standard Process is a great option and there is also a Catalyn Chewable for children or gluten-free option if you need to avoid gluten.. It contains vitamins A, C, D, thiamine, riboflavin, B6 along with their co-factors and other whole foods-derived nutrients to support the body. 
Electrolytes: Adding a pinch of gray Celtic sea salt to your water is a great way to replace electrolytes. I also recommend this homemade Gatorade recipe. If you'd like some drops to add to your water, this is a good option.
Calcium: Calcium Lactate is the best because it contains the proper 5:1 ratio of calcium to magnesium. It's also fantastic for bone and immune health!
Cod Liver Oil: A high-quality cod liver oil contains vitamins A and D as well as EPA and DHA. This is a great supplement to add in the winter time when we aren't getting as much sunshine. My two favorite brands are Green Pasture (you can use the code ORGANIC10 to save 10%) and Standard Process.
HCl: Making sure your stomach produces enough stomach acid is fundamental to good health. Without the right stomach acidity, your body cannot break down your food and utilize the nutrients. Two good options are Betaine Hydrochloride or Zypan. You can also use Moonshine Bitters or apple cider vinegar before each meal to help increase HCl.
Iodine: Iodomere and Promoline Iodine from Standard Process are two of my favorites. Iodomere contains less iodine than Promoline Iodine. You can also get added iodine into your diet with Dr. Cowan's Sea Vegetables Powder. If you have thyroid disease and are concerned about consuming any form of iodine, watch this video.
Immune Support: Immuplex is a fantastic daily go-to. When I'm not feeling well, I reach for Congaplex. This throat spray is great for a sore throat.
Iron: I prefer Ferrofood (for a short-term option) and also desiccated liver for a longer term option. Also, remember that grass-fed beef is rich in iron and easy to add to your diet.
Magnesium: One of the cheapest ways to get extra magnesium into our systems is with an Epsom salt bath. Put 1 cup of Epsom salt in a warm bath and soak for 20 minutes. The magnesium will soak into the body via the skin. If you're looking for extra magnesium in pill form, I recommend EZ Mg or Magnesium Lactate. 
Prenatal: Cyrofood, Cod Liver oil, along with desiccated liver make a nice combination for a variety of nutrients needed by mother and baby (always consult with your practitioner before taking any supplements). Of course, a nutrient-dense diet overall is paramount!
Probiotics: It's a good idea to rotate between different probiotics each month to get a variety of probiotic strains for immune system support. My favorites: Ther-Biotic Complete, Champ Pro (use the code ORGANIC10 to save 10%), JustThrive (use the code ORGANIC15 to save 15%) and ProSymbiotic.
Selenium: Cataplex E is a good choice.
Thyroid Support: If you're struggling with thyroid disease, it's best to get a personalized supplement protocol, but a general supplement I really like and personally use is Thyroid Complex from Standard Process. It contains the synergistic herbs bladderwrack, ashwagandha and bacopa and well as iodine. 
Zinc: Standard Process Zinc Liver Chelate is a good choice. Remember, zinc and HCl work synergistically together, so if you find you're continually deficient in zinc, ensure your body is making enough stomach acid. 
Whole Food Supplements: If you're looking for other whole food supplements, check out my Standard Process store. I used mostly Standard Process during my healing journey and I use them for every Nutritional Therapy client. They are whole food supplements that you can feel good about using to support your health!
Labwork: If you need to get labs done and would prefer to get them done at home, Let's Get Checked is a great option. You can order your own thyroid labs and they offer their services in many different countries. You can use the code ORGANIC20 to save 20%.

Bodycare, Skincare, and Beauty Products
Pure Fruit Pigmented Lipstick: This is a natural lip stick that comes in lots of different colors.
Toothpaste: I personally just use good 'ole baking soda, but another great option is RiseWell.
All-Natural Deodorant: I've tried them all, and Primally Pure is the BEST! Use the code ORGANIC10 to save 10%.
Cream Blush: This is the cream blush I use.
Non-Toxic Bug Repellant: We live in the South and this is the best non-toxic bug repellant I've found!
Eyeliner: I've tried a lot of more natural eye liners, and this one is the best I've found so far!
Bar Soap: Dr. Bronner's is great for bathing and hand-washing.
Mascara: Mineral Fusion and W3LL People are two of my favorites. They don't clump or run and it comes off so easily with just some water and a wash cloth!
Foundation: This foundation from 100 Percent Pure gives great coverage and is free of paragons, petroleum, mineral oils, propylene glycol or sodium laurel sulfate.
Hairspray: Innersense has a great non-toxic hairspray that actually works!
Face Mask: Primally Pure has outdone themselves with their completely natural face masks! Choose from Clarifying, Plumping or Soothing. Use the code ORGANIC 10 to save 10%.
Lip Balm: Completely non-toxic and very soothing. Use the code ORGANIC 10 to save 10%.
Body Butter: Any of the choices from Primally Pure are wonderful. They go on thick, but soak in quickly. I particularly love the Almond variety. Use the code ORGANIC 10 to save 10%.
Light Day Facial Cream: I've been using Evan Healy Rose and Vetiver face cream for years. It smells amazing! We also carry Evan Healy products at our practice, so if you're a client, you have the option to add on some of the products to your supplement order.
Body Oil: I live in the South, so I like something moisturizing but not too heavy and this fits the bill.
Facial Beauty Cream: This blue tansy cream is really amazing. It makes for a wonderful gift! Use the code ORGANIC 10 to save 10%.
To Help Combat Hormonal Breakouts: Zendocrine essential oil blend works really well for this issue. Place 1 drop over the liver 2x daily. It's the only thing that I've found that works for me and many of my clients have said it has helped clear up their skin as well!
Shampoo: I've been using Liggett's shampoo bars for years now. It's economical, and can also be used as a face and body wash when traveling. I also recommend Innersense.
Conditioner: Shea Moisture and Desert Essence are two that I rotate between. I also recommend Innersense and UnderLuna.
Body Wash: This one is my favorite. It doesn't contain harsh soaps, so it won't strip your skin or disrupt your skin's microbiome. And, a little goes a long way!
Sunscreen: A few of my favorites are Loving Naturals, All Good, and ThinkSport.
Mouth Wash: My holistic dentist recommended this all-natural mouth wash and it's a great one!
Books and Online Resources
The Grain-Free Family Table: All 125 nutrient-dense recipes are grain-free and each recipe has a Paleo/dairy-free adaptation to fit all health and cooking needs.
Deliciously Organic: I wrote this cookbook after overcoming chronic migraines and IBS with organic foods. You can download the grain-free adaptations for free here.
Cure Tooth Decay: A book about well, how to cure tooth decay!
Dirty Electricity: If you've been wanting to learn about how EMFs affect the body and what you can do to protect yourself, this is a great book.
Iodine: Why You Need It, Why You Can't Live Without It: This book will help you understand the importance of iodine for the entire body.
Deep Nutrition: One of the better books on nutrition that I've read. She helped me understand just how imperative a nutrient-dense diet is for a child's development. A must read!
Radical Medicine: An incredible book that discusses getting to the root cause of disease.
Eat Fat, Lose Fat: A wonderful book to help understand why we need healthy fats in our diet.
Gut and Psychology Syndrome: This book provides the information you need to heal a damaged digestive system.
Nourishing Traditions: The "bible" of traditional foods, cooking and health. A must have in every kitchen!
Why Stomach Acid is Good for You: Everything we've been told in the mainstream media about stomach acid is wrong. This book helped me understand the need for proper stomach acid for good digestion. It's a great read
The Mama Natural Week-by-Week Guide to Pregnancy and Childbirth: This is a must-read for all expecting moms!
Nutrition and Physical Degeneration: An epic study demonstrating the importance of whole food nutrition, and the degeneration and destruction that comes from a diet of processed foods.
The Chemistry of Essential Oils Made Simple: If you want to understand how essential oils work, this is the book! It's the best book I've read so far that explains exactly how essential oils work in the body.
50 Tips and Resources to Help Support Your Thyroid: This list is for anyone with any kind of thyroid disease and even includes lots of tips if you've had your thyroid removed.
3 Keys to Thyroid Hormone Balance Free Online Class: I put this class together to help give you some key steps to help you reduce your symptoms and get on the right path to thyroid health.
Whew! That's quite the list! If I left anything off, let me know and I'll make sure to add it!