If you've been reading my blog for any amount of time you've probably noticed that I cook with a lot of coconut oil. I began cooking with this oil several years ago when I learned about all of the health benefits it contains and the versatility it has to offer.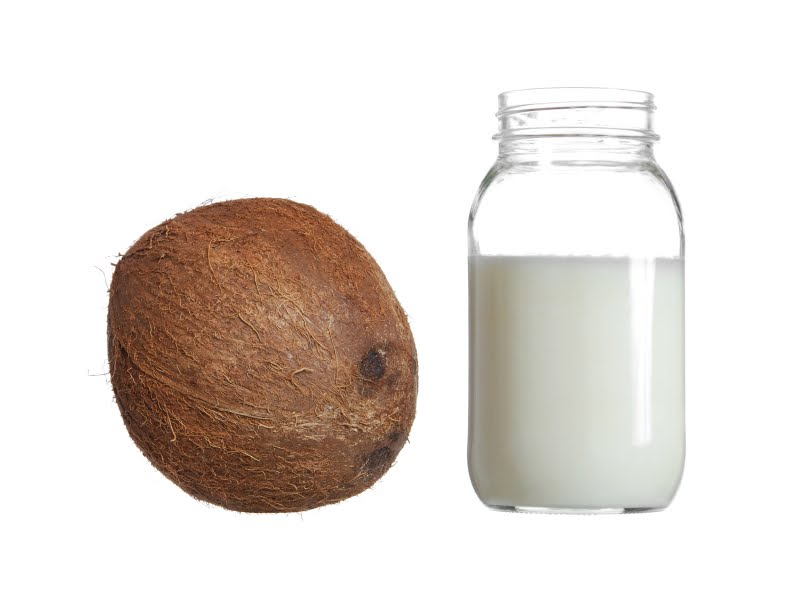 Coconut oil is a very stable oil with a very high smoking point. When an oil reaches its smoking point, the oil breaks down and begins to create free radicals. Free radicals damage the cells of the body so, of course, you don't want to create them in the foods you prepare. Coconut oil is a medium fatty acid chain and so therefore the body does not store it as fat. MCTs (medium chain triglycerides) are immediately used in the body for energy. Another great benefit of coconut oil is that it is rich in lauric acid and also has very high anti-viral properties. It's fantastic to use when cold and flu season comes around. Whenever anyone in our home begins to feel the symptoms of the flu or a cold we take 3 tablespoons of coconut oil a day and it has knocked out whatever virus we have. My husband actually travels with a jar of it since it's a quick remedy when he starts to feel sick. (perfect for this time of year when the flu is such a big concern!)
I use coconut oil anytime I am sautéing above a medium heat or when I am roasting, grilling, or broiling. Olive oil is a very popular oil to use for sautéing and roasting but it is important to understand that it has a medium smoking point. So, if you use olive oil above a medium heat it will reach it's smoking point and oxidize thus turning it into something that is harmful for your body.
As there are different grades of olive oil, there are also different grades of coconut oil. It is important to find an oil that is extra virgin and also centrifuged. This ensures the least amount of processing and in the end a product that has the greatest health benefits. My favorite oil is from Wilderness Family Naturals. I've been buying from them for years and have always been completely satisfied with their product.
When you purchase coconut oil it will either be a solid or a liquid. This is because coconut oil is a solid at 76 degrees and below and a liquid at 77 degrees and above. So don't be concerned if your oil goes back and forth between these two states because this is completely normal.
If you would like to read more about the research that has been done on coconut oil and more about its health benefits click here. Personally my favorite article is called, "The Oiling of America". It's a fascinating article about the oils we consume today and why we consume them. Personally I found this article as good as any spy novel, but then again, I'll stay up all night reading a book about the studies on cholesterol so that really isn't saying much.