I learned how to make this amazing watermelon and baked feta salad during my time at the Four Seasons Santa Fe.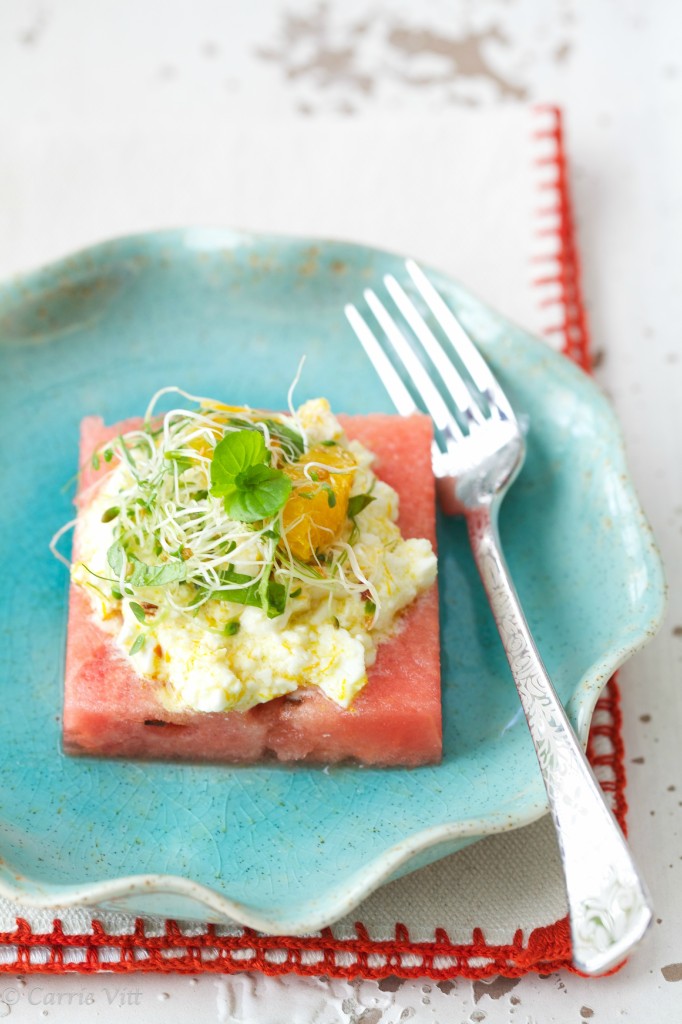 Our second stop on our trip across the country was The Four Seasons Santa Fe. This resort is off the beaten path; as soon as we drove in, I felt my nerves calm. Serene and quiet, the rooms are elegantly modern with heated floors, the largest bathtub I've ever seen, a fireplace, luxurious beds and a porch with patio furniture to enjoy the views.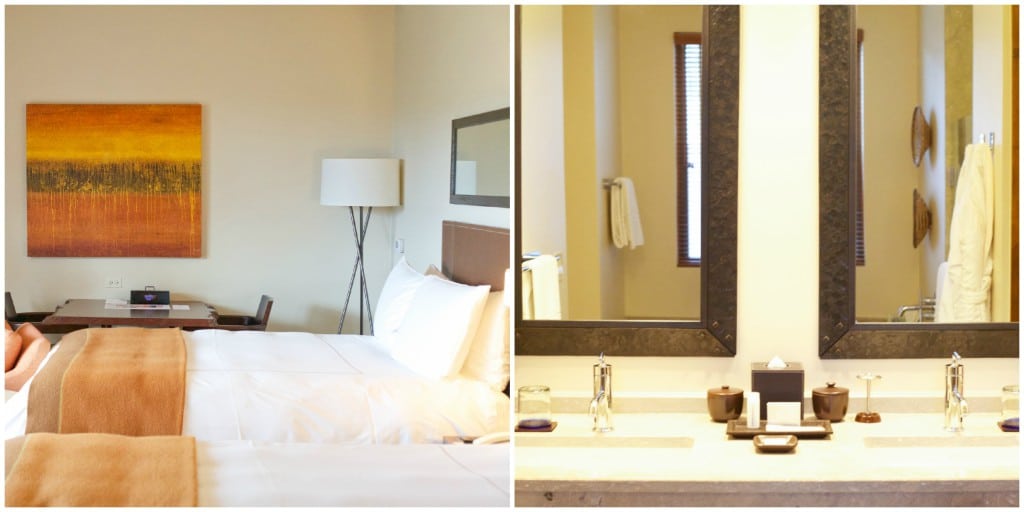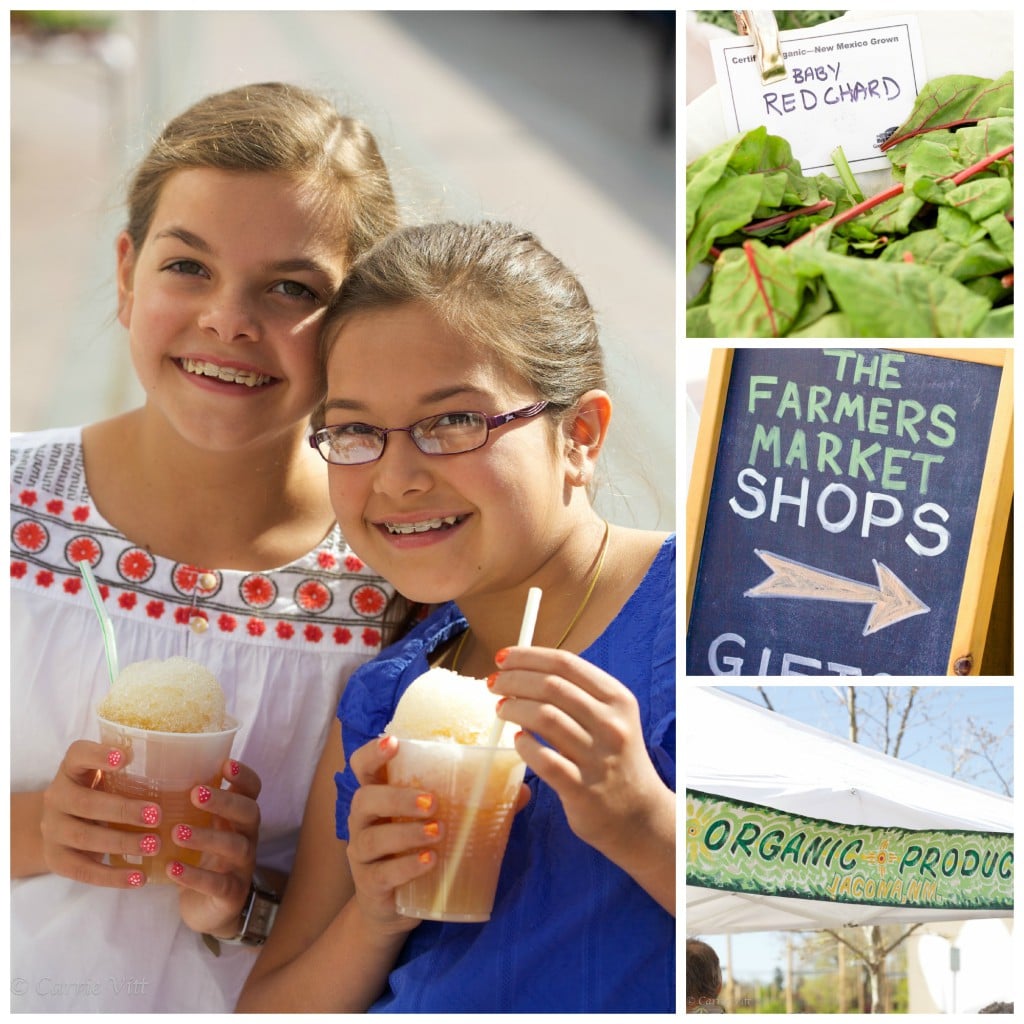 Our two objectives on this visit were cooking with Executive Chef Andrew Cooper, for the "Private Adventure Cooking Class," and taking a nature hike with Hans Loehr. We woke up bright and early to meet Chef Andrew in the lobby and head for the market to do a little shopping. Chef Andrew has a big heart and a passion for local, sustainable foods. As we walked through the market, pulling his wicker basket on wheels, I could see his intent. Every farmer knew him, and many people shopping at the market said, "Hi Chef!"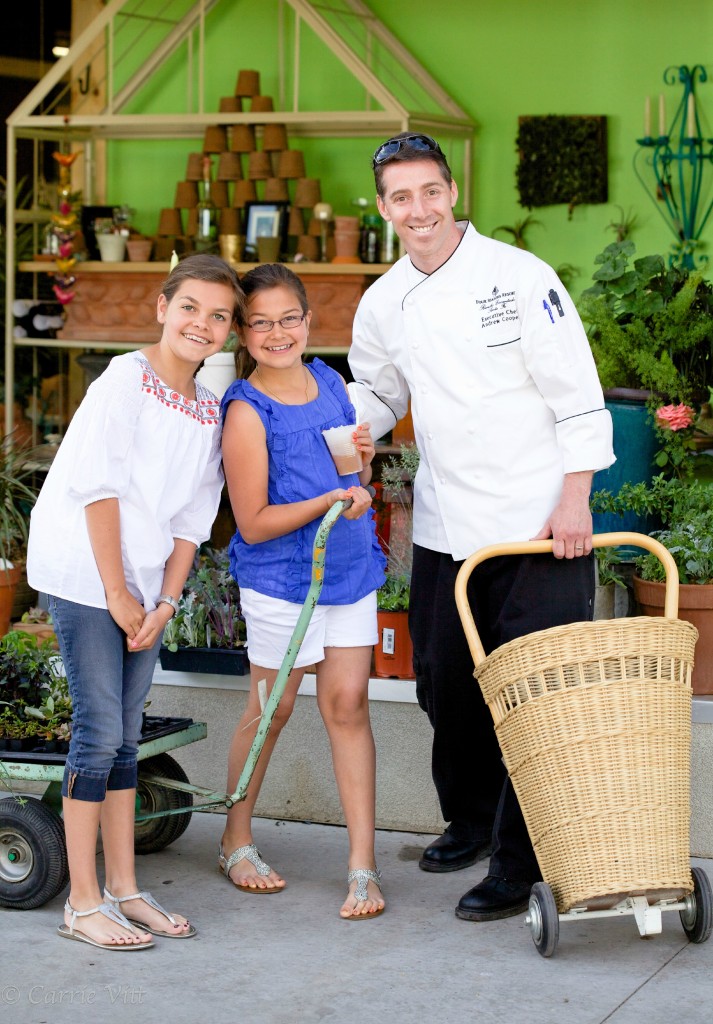 His goal is to give back. Chef Andrew has learned much over his 14 years working in the kitchens at the Four Seasons and he said now is his time to give back. He sets his cooks up for success, giving them a manual he created himself which contains wisdom and learning points. He teaches school kids the importance of local, sustainable foods and how to cook with fresh foods at home. He has relationships with farmers all over the area and most of the food served at the restaurant, Terra, is from a local farmer – everything from goat cheese to cattle.
When we arrived back in the kitchens, we put our aprons on and cooked with him for several hours. The kids were giddy, enjoying a behind-the-scenes look at a fine restaurant. He brought them into the walk-in refrigerators, let them stir, chop and blanch.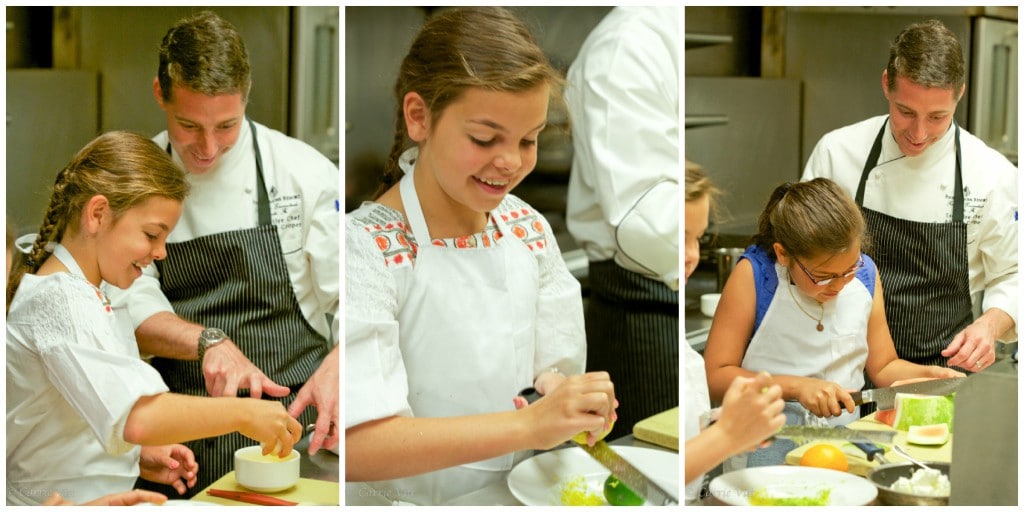 When we got out the produce, he asked the girls if they knew how to cook eggs. My youngest piped in and said, "Yes! I make my own eggs every day. And I'm really great at omelets." So the chef challenged her to an omelet face-off. She was fired up and cooked a beautiful creation!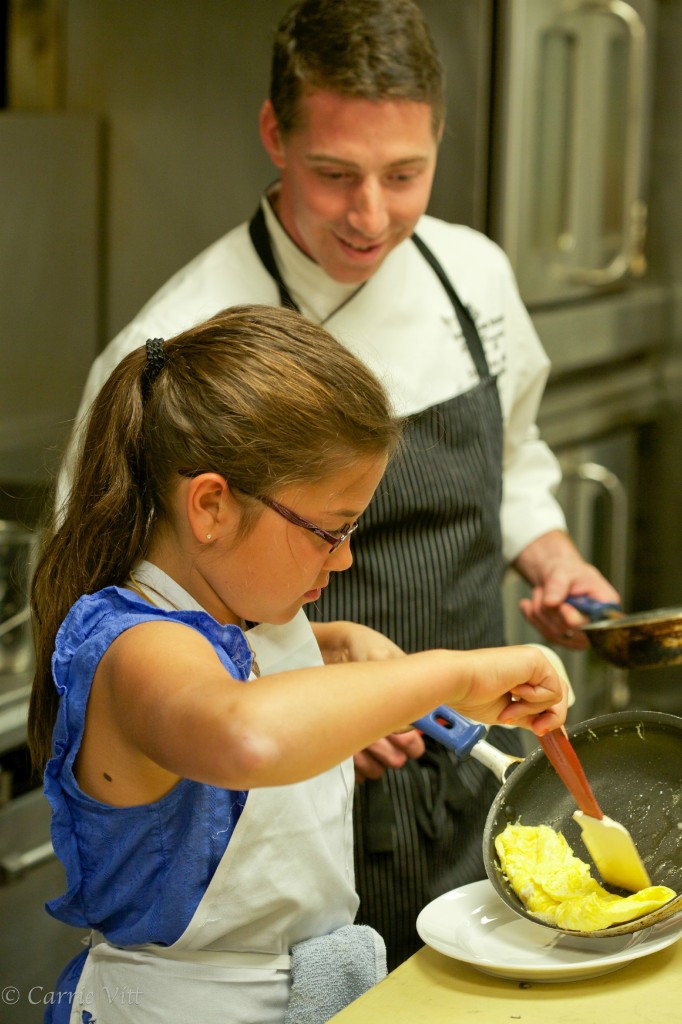 He then taught us to make Baked Feta Salad with baby greens and Seared Scallops with baby garlic, thyme tomatoes and carrot puree. What a feast!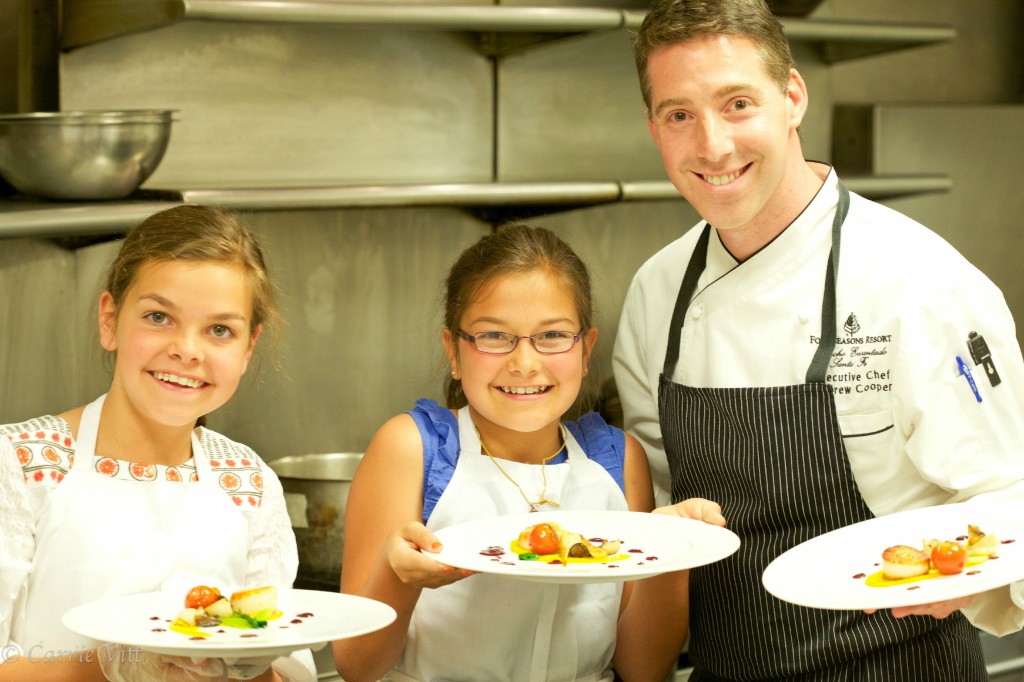 We took some time to rest, then met up with Hans Loehr for a nature hike. Hans is a kind man with an enormous love for the outdoors who shares his knowledge with guests on his "Hiking with Hans" program. Our short trek featured breathtaking views of the Sangre de Cristo and Jemez Mountains. And, let me tell you, Hans knows his history and geography! We had a wonderfully educational time as he told us all about the history of the surrounding area. Hans will head up the new adventure program at the resort which will feature hiking, mountain biking, and white water rafting.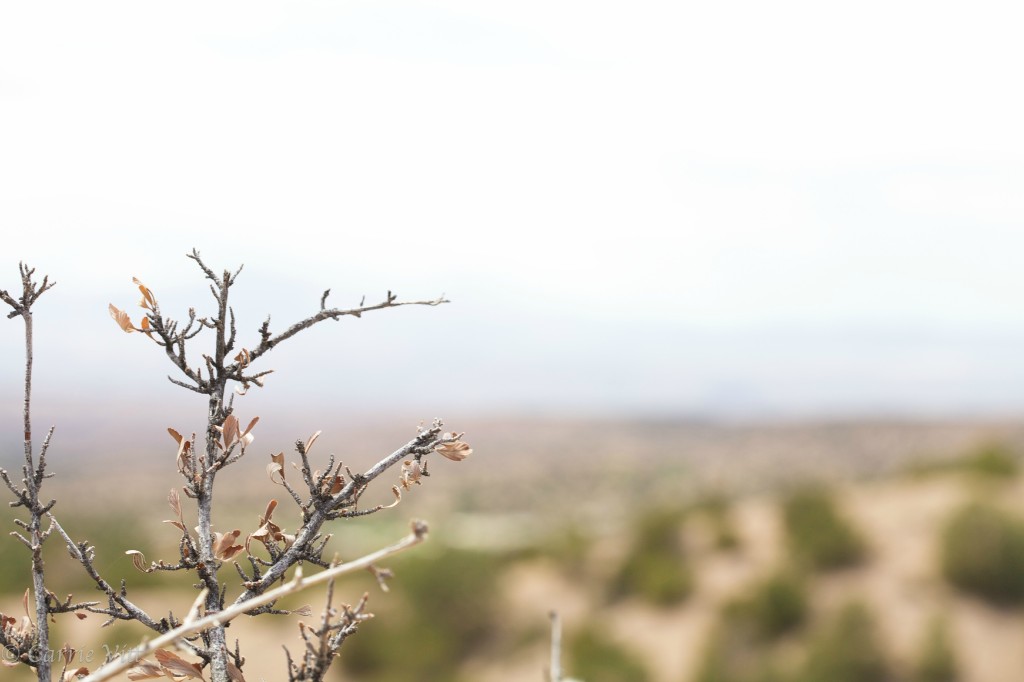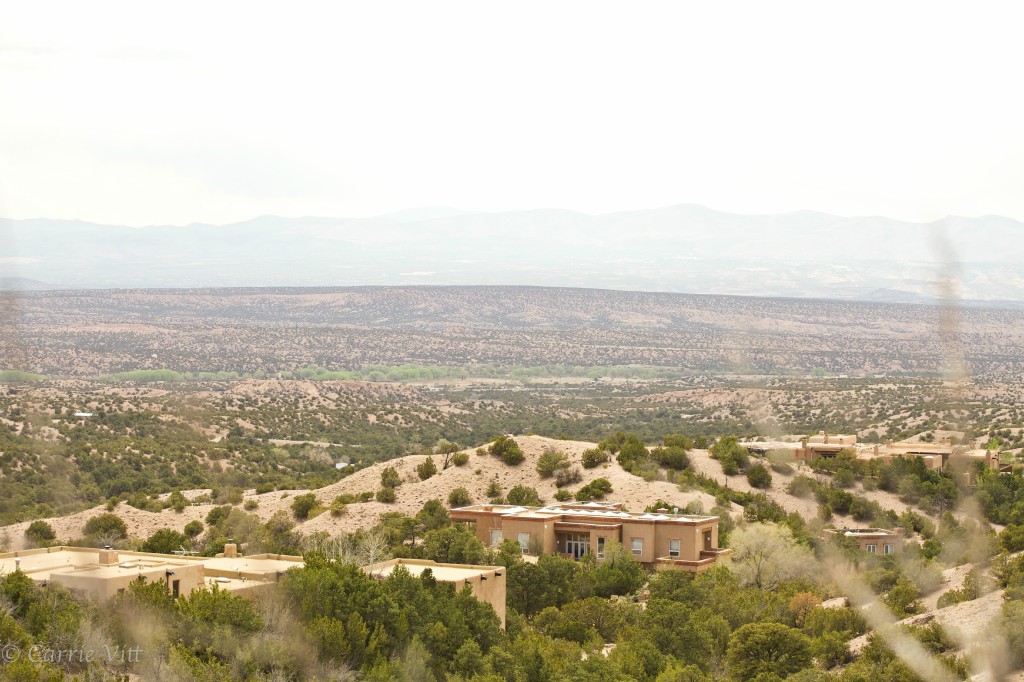 The girls enjoyed finding special rocks and looking for lizards. It was the perfect length hike for them.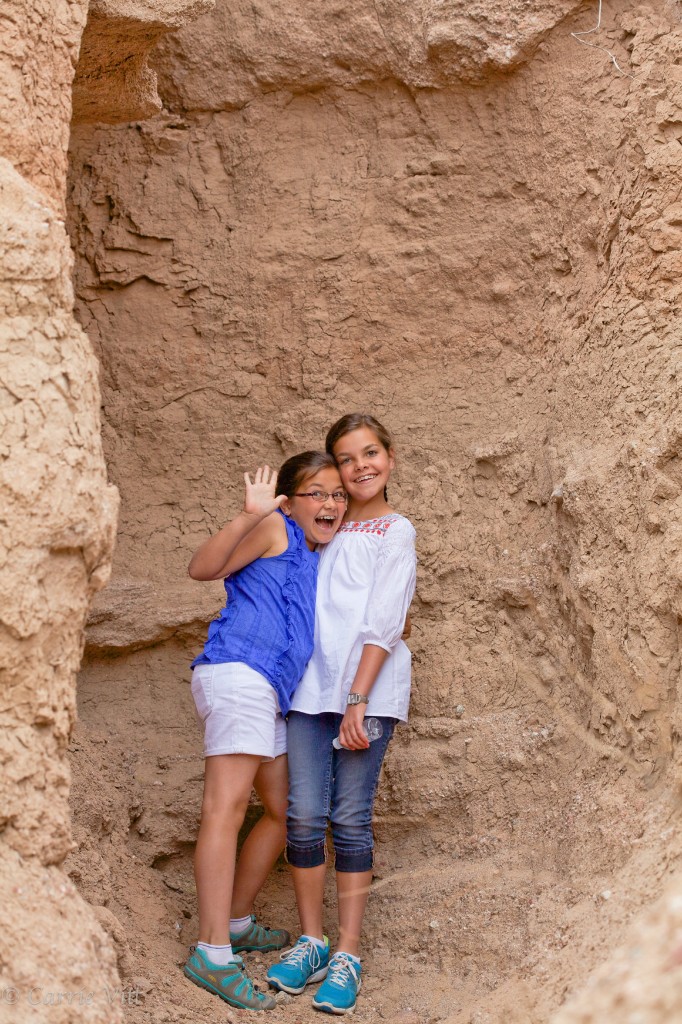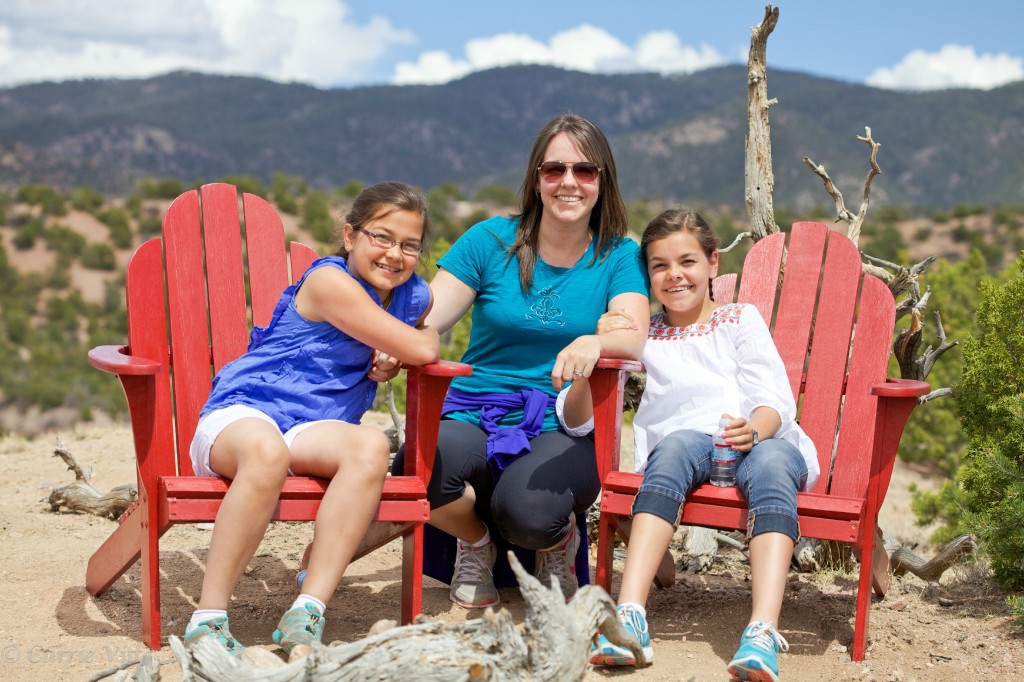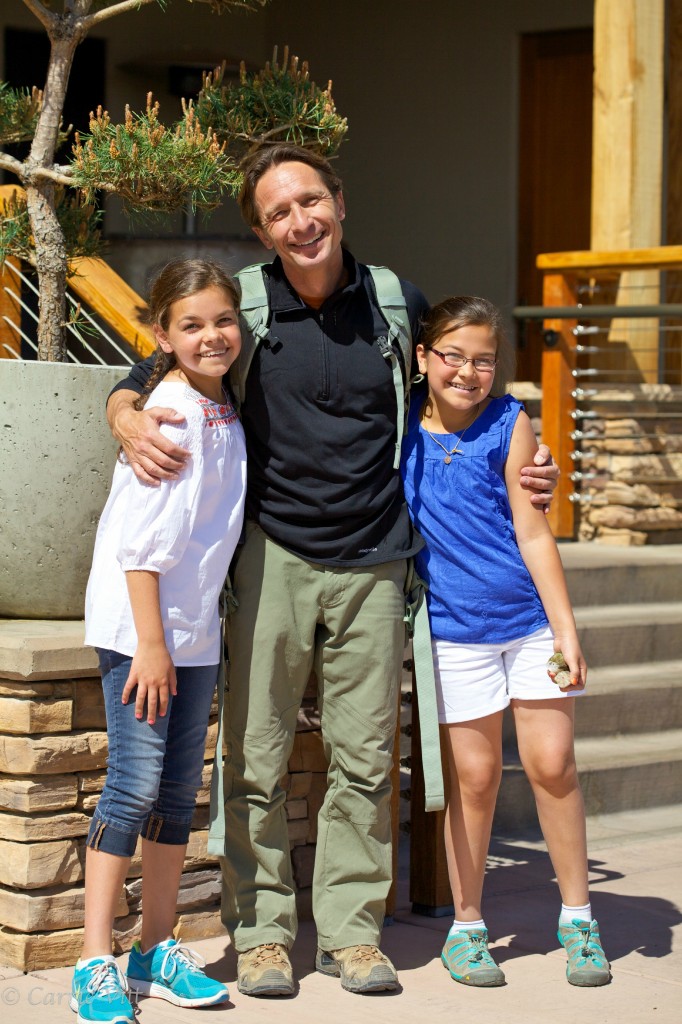 Next time you're in the Santa Fe area, you should check out the many cooking classes and hikes offered at the property. I wish I'd had time for more activities!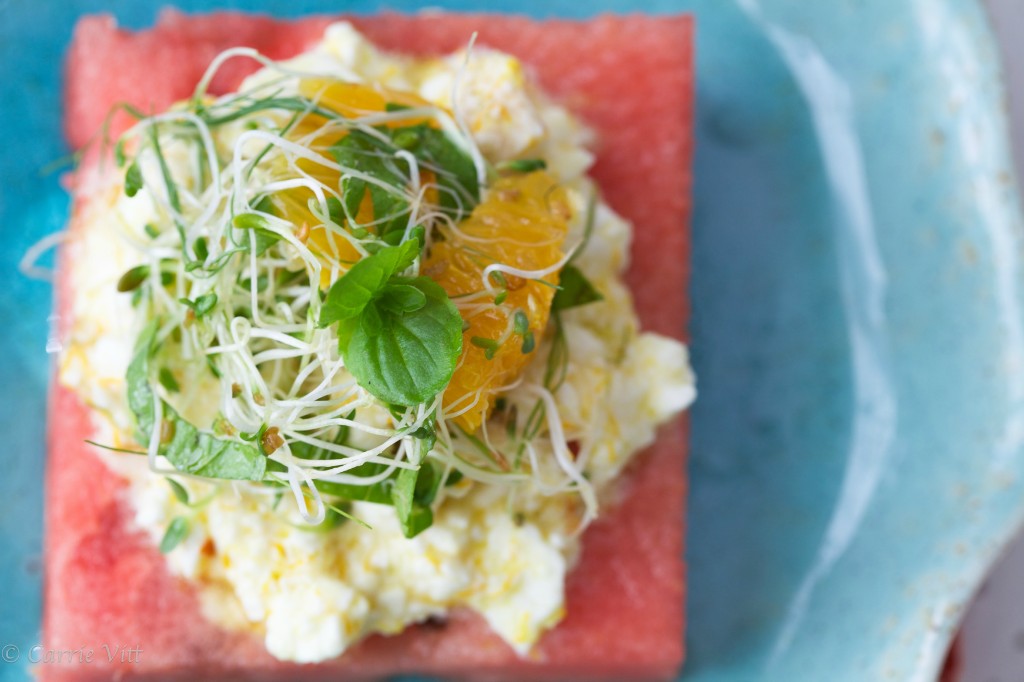 The favorite dish the girls and I prepared with Chef Andrew was Watermelon and Baked Feta Salad. The feta is tossed with citrus zest, chili flakes and olive oil, baked until just golden brown on top, and then placed on a thick piece of watermelon. A small salad tossed with citrus juices and balsamic vinegar finishes the dish. It's quite simple to prepare and absolutely screams summer. It's a dish I'll be making over and over while I fondly remember my time spent in Santa Fe … moving across the country.
Print
Watermelon and Baked Feta Salad
Prep Time:

10 minutes

Cook Time:

20 minutes

Total Time:

30 minutes

Category:

Side Dish

Diet:

Gluten Free
For the cheese:
1

cup

crumbled feta (I prefer a raw feta cheese)
Zest of

1

orange
Zest of

1

lemon
Zest of

1

lime

1/8 teaspoon

red chili flakes
Juice of

1/2

orange

2 teaspoons

extra-virgin olive oil
For the salad:
1 1/4

cups

sprouts, mixed baby greens, or celery leaves (any mixture will do)

1/4

cup

mint leaves
Juice of

1/2

lemon

1 tablespoon

extra-virgin olive oil

4

thick slices watermelon (about 1/2-inch thick)
Balsamic vinegar (or reduced balsamic)
Instructions
Preheat oven to 350ºF and adjust rack to middle position. Place feta, zests, chili flakes and orange juice in a bowl. Gently combine. Pour into an oven-proof bowl and drizzle with olive oil. Bake for 20 minutes until just golden brown on the tops.
Meanwhile, place the sprouts (or mixed greens), mint, lemon juice and olive oil in a medium bowl. Toss to combine.
To serve: Place watermelon slices on four salad plates. Divide warm feta on top of each piece of watermelon. Evenly divide the salad and place a portion on top of the feta. Drizzle with balsamic. Serve.
Keywords: watermelon and baked feta salad