Bacon-wrapped meatloaf is a nourishing meal for the whole family!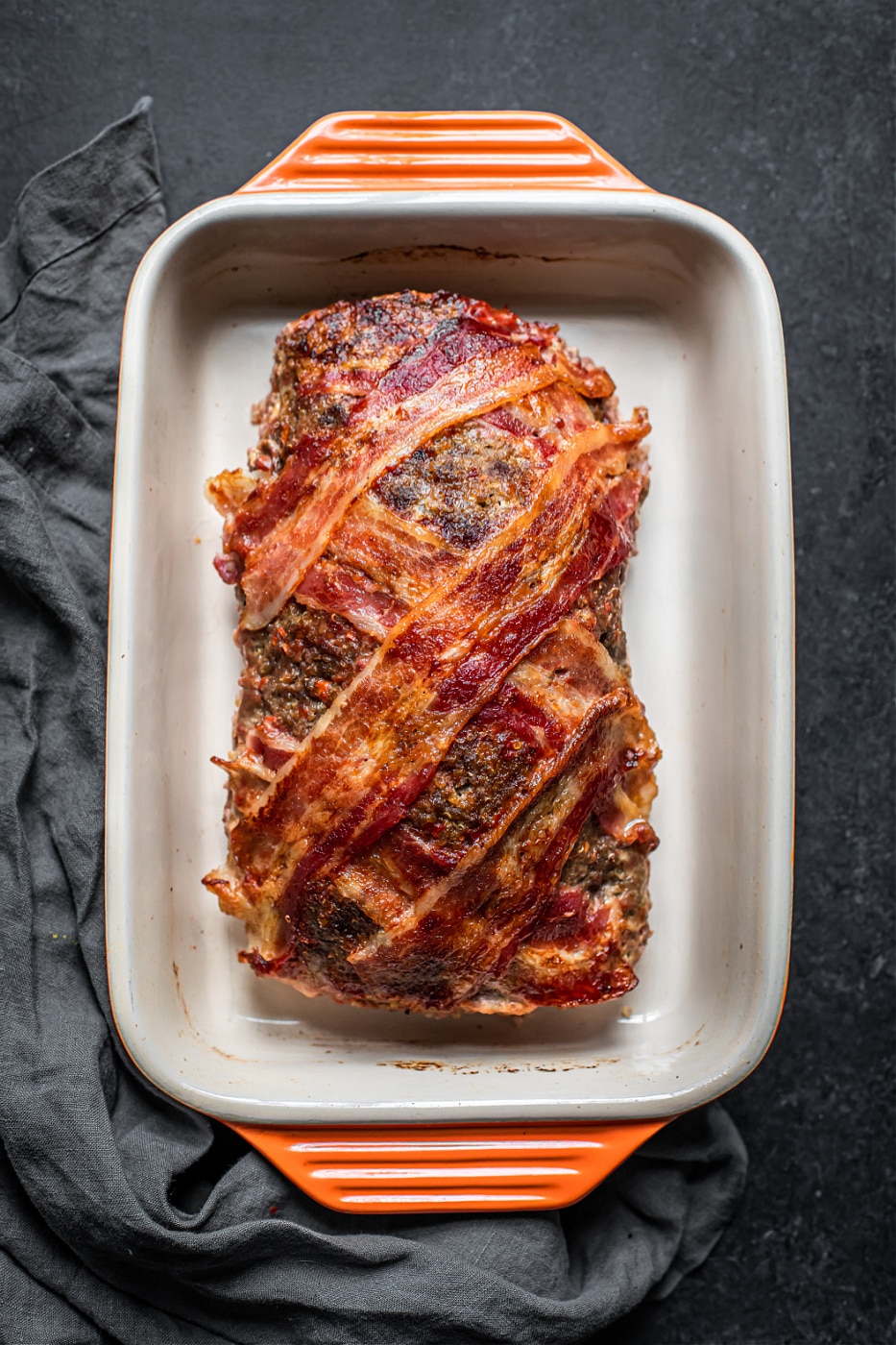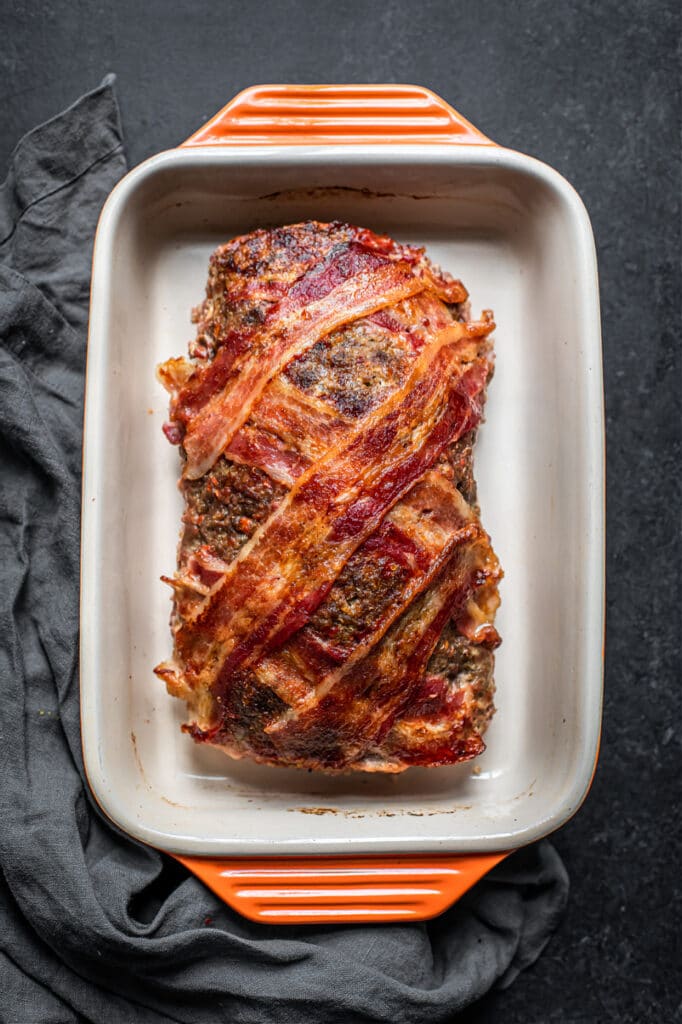 I'm always trying to find ways to increase the nutrients in my cooking, and adding a bit of liver to meat dishes is a great way to do so (without being able to taste the liver!).
For most people, liver is at the bottom of their list of desired foods, but it's actually the most nutrient-dense foods you can eat!
A 100g serving of liver is an excellent source of high-quality protein and contains:
Vitamin A (retinol)
Lots of B vitamins (including B12, riboflavin, and folate)
Heme iron
Copper, zinc and chromium
CoQ10
Choline
And much more!
I'm often asked if liver is unhealthy because it "stores" toxins. While it's true that one of the liver's main jobs is to neutralize toxins, it's not like a sieve where it traps the toxins inside the organ. Instead, it takes the toxins, binds them up, and sends them out via the gallbladder to be removed from the body.
The liver does however store very important nutrients such as vitamins A, D, E, K, B12, folate, copper, iron, etc.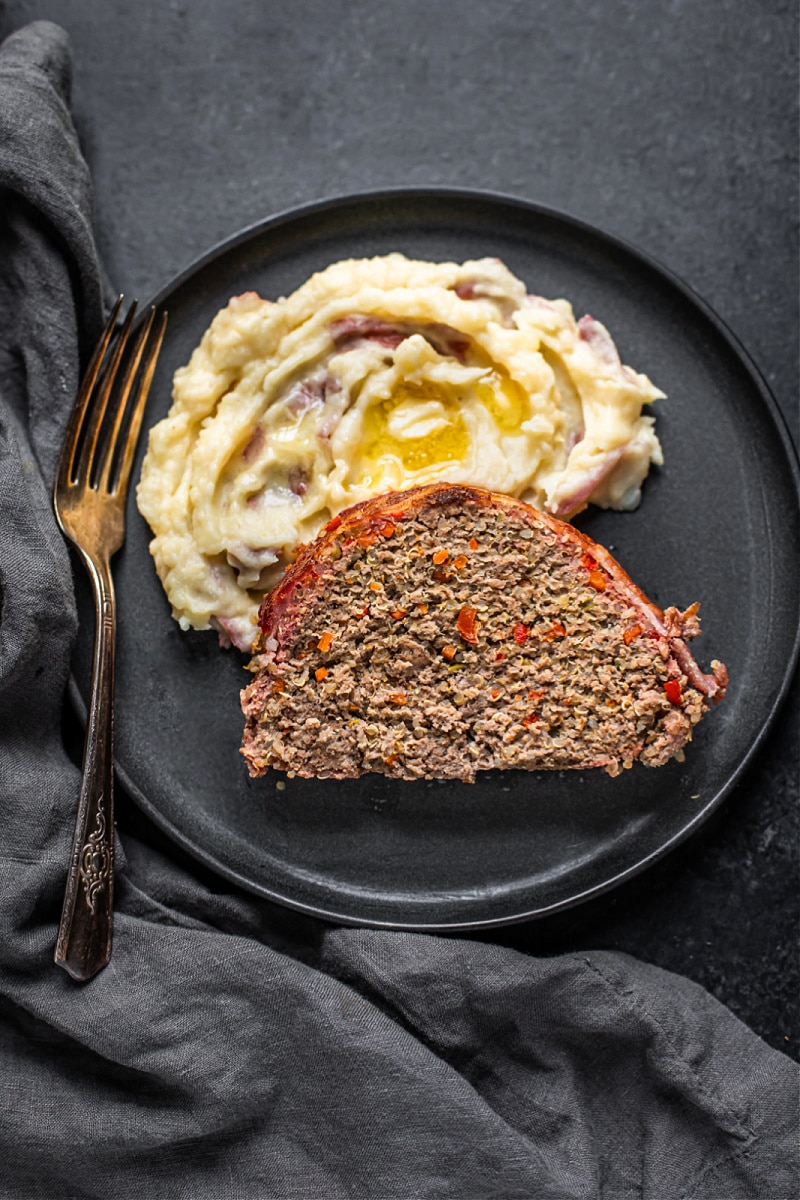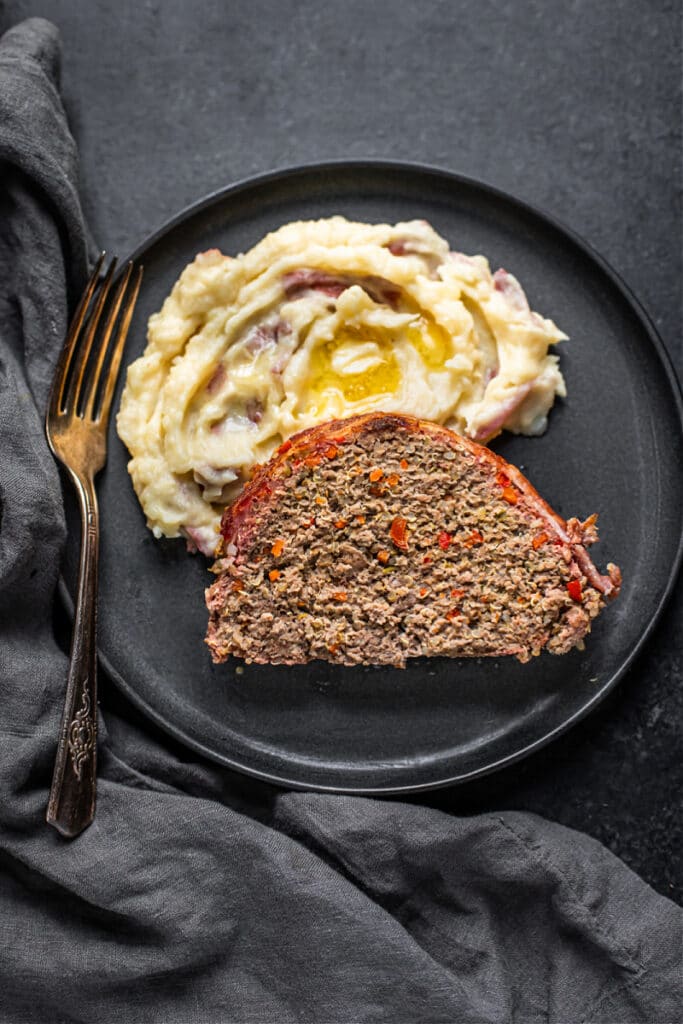 I made this meatloaf one night for my family and didn't mention the added liver. Everyone ate it and complimented the food, and after the meal, I told them that I put liver in the meatloaf. They all agreed that they couldn't taste it, and it was a great way to add some extra nutrients. I recommend giving it a try!
I also use this same recipe to make meatballs sometimes if I'm short on time. The bacon-wrapped meatloaf pairs really well with mashed potatoes and a wedge salad.
Print
Bacon-Wrapped Meatloaf Recipe (Paleo, Gluten Free, Grain Free)
It's important to finely dice the vegetables, so I blitz them a few times in the food processor to save time. I usually serve this with buttermilk mashed potatoes or brown rice and a salad.
3 tablespoons

unsalted butter

1

carrot, finely chopped

1

stalk celery, finely chopped

1

red bell pepper, finely chopped

2 teaspoons

sea salt

1 tablespoon

dried thyme

4 ounces

grass-fed liver (optional)

2

large eggs, gently beaten

2

pounds ground beef

1/2 cup

soaked and cooked quinoa, or 1/2 cup almond flour (or

2 tablespoons

coconut flour for nut-free option)

6

pieces bacon, pastured preferred

2 tablespoons

maple syrup or ketchup (optional)
Instructions
Preheat oven to 350°F and adjust rack to middle position.
Heat the butter over medium heat in a large skillet. Add carrot, celery and bell pepper and saute for 5-7 minutes, until soft. Make a well in the center of the pan and add the salt and thyme and stir until fragrant (about 30 seconds), then stir into the vegetables. Remove the pan from heat, let the mixture cool for about 10 minutes.
Place the eggs and liver in the bowl of a food processor or blender and blend until smooth. Place the ground beef, almond flour, and egg mixture in a large bowl. Add the cooled vegetables and stir until combined. Pour the mixture into a 9×11-inch baking dish and form into a large loaf. Arrange the bacon in a criss-cross pattern on top and using a pastry brush, brush with maple syrup or ketchup (if using). Pour 3/4 cup of water on the bottom of the pan (the loaf will be surrounded by water. This keeps the meatloaf moist). Bake for 1 1/2 hours until golden brown. Let meatloaf rest for 10 minutes before serving.