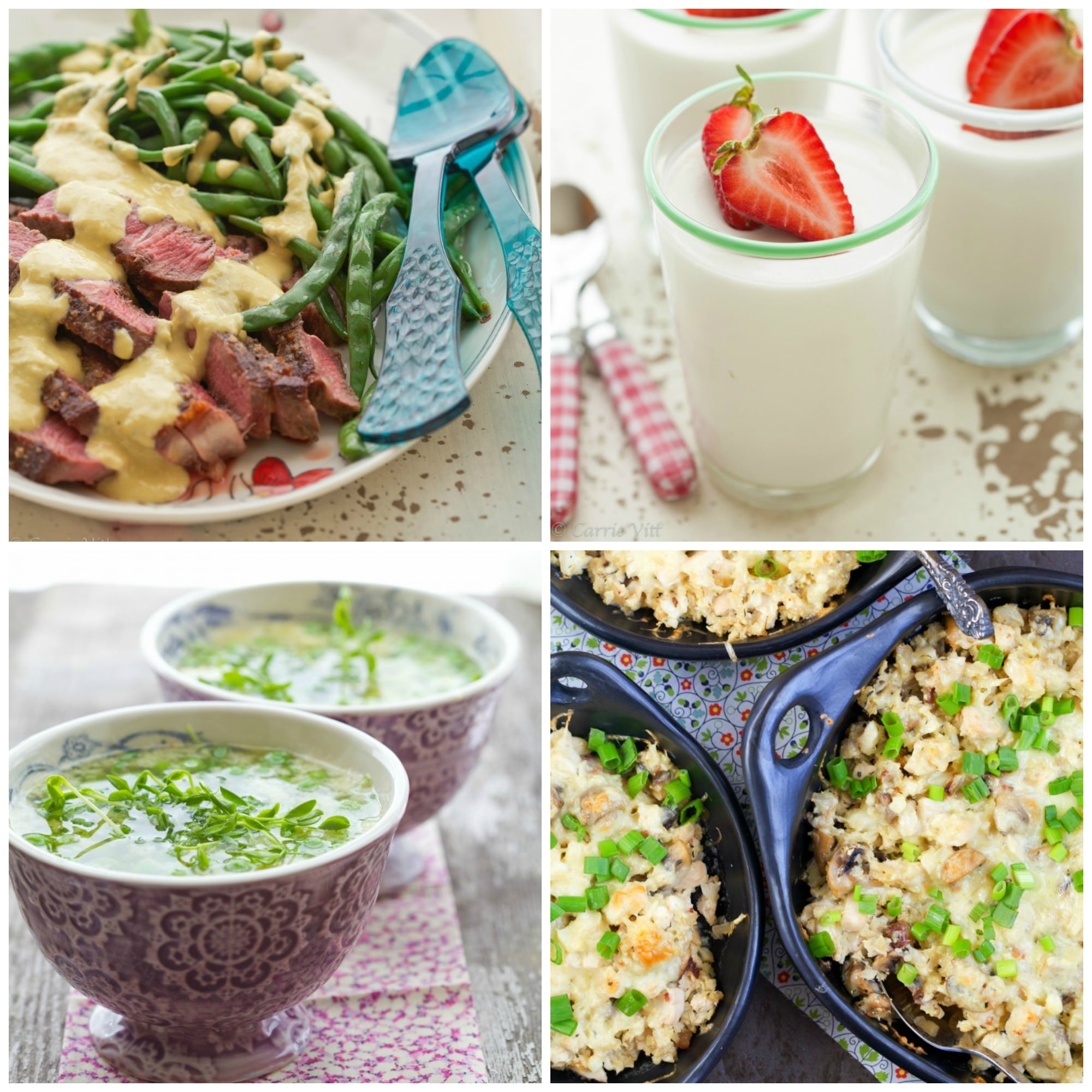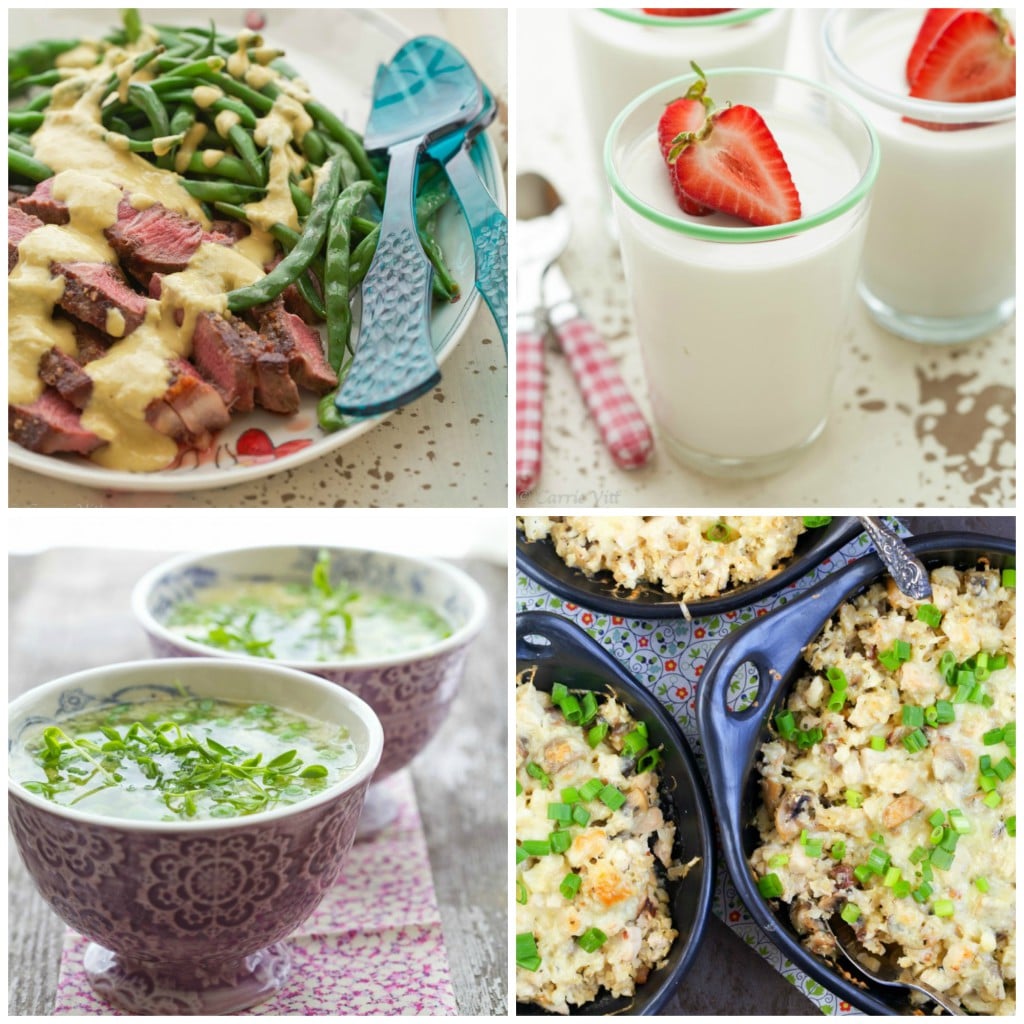 A move with the military only comes around every couple of years, so I thought we'd celebrate the change with some great sale prices for you. The sale prices will last until midnight (CST) Friday, May 24th Monday, May 27th.
Special #1:
Weekly Meal Plan Annual Membership for $48 (50% off!)
(Choose from Classic, Gluten-Free, Grain Free or Paleo)
Each weekly meal plan features:
1. A complete shopping list
2. Five full dinner menus (each meal consists of one or two recipes)
3. 1-2 desserts each week
4. 1 snack each week
5. Helpful tips for getting dinner on the table quickly
6. Easy-to-follow, "kid-approved" recipes
7. Each week you'll receive access to two weeks of menus
8. Hit "print" and you'll have your complete shopping list organized by category – making shopping easy and quick. You'll have each   recipe for the week in your hands.
9. The recipes will vary, too. So you won't eat the same thing over and over.
10. Each recipe features unprocessed, nourishing, real, whole foods.
11. Each recipes serves at least 4 people (Some recipes will have leftovers – great for lunch the next day!)
12. Each meal plan makes use the list of the two-dozen pantry staples.
What's the difference between the Paleo and Grain-Free Meal Plans?
The grain-free meal plans omit all grains, occasionally use legumes and includes the use of dairy.
The Paleo meal plans omit all grains, legumes and dairy. Some who prescribe to the Paleo/Primal lifestyle will occasionally eat raw dairy, so some of our recipes include optional raw dairy ingredients.

This special price is only available for new subscribers.
To view sample menus, click here.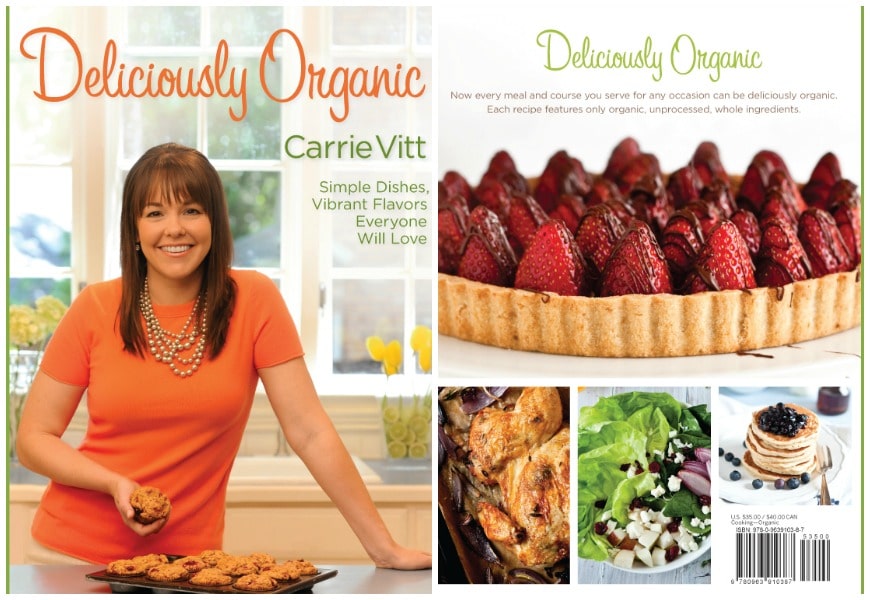 Special #2:
Buy the Deliciously Organic cookbook ($25) and receive the Grain-Free Adaptations for Free! (35% off!)
Now every meal and course you serve can be deliciously organic. Each recipe features only organic, unprocessed and whole ingredients that everyone will love, including kids and hard-to-please special guests. Here's a sampling …
Breakfast/Brunch: Lemon Sour Cream Pancakes with Blueberry Puree; Strawberry Coconut Smoothie; Tomato Basil Quiche
Salads: Carrie's award-winning Roasted Red Onion and Pear Salad; Thai Steak Salad; Cherry Tomato Caper Salad
Sides: Spinach Madeline; Mexican Rice Casserole; Grilled Potatoes with Lemon Aioli
Entrees: Tuscan Lemon Chicken; Tuna Steaks with Avocado and Tomato Salsa; Cottage Pie (old favorite); Beef and Broccoli Stir-Fry
Desserts (when you want to splurge in moderation!): Chocolate Chip Cookies (best ever!); Strawberry and Cream Tart; Creamy Lemon Ice Cream
The cookbook includes over 80 of Carrie's favorite recipes and to sweeten the deal, we are offering a free printable list of all of the adaptations! Recipes like Gingerbread Pancakes, Cheesy Jalapeño "Cornbread," and Raspberry Velvet Tart can all be made grain-free with our grain-free adaptations*.
The adaptations are a virtual product. This is a list of adaptations, not full recipes. The recipes from the Deliciously Organic cookbook are needed in order to use this list of adaptations.

*A few of the recipes in the cookbook could not be adapted, such as the recipe for homemade pasta and popcorn.