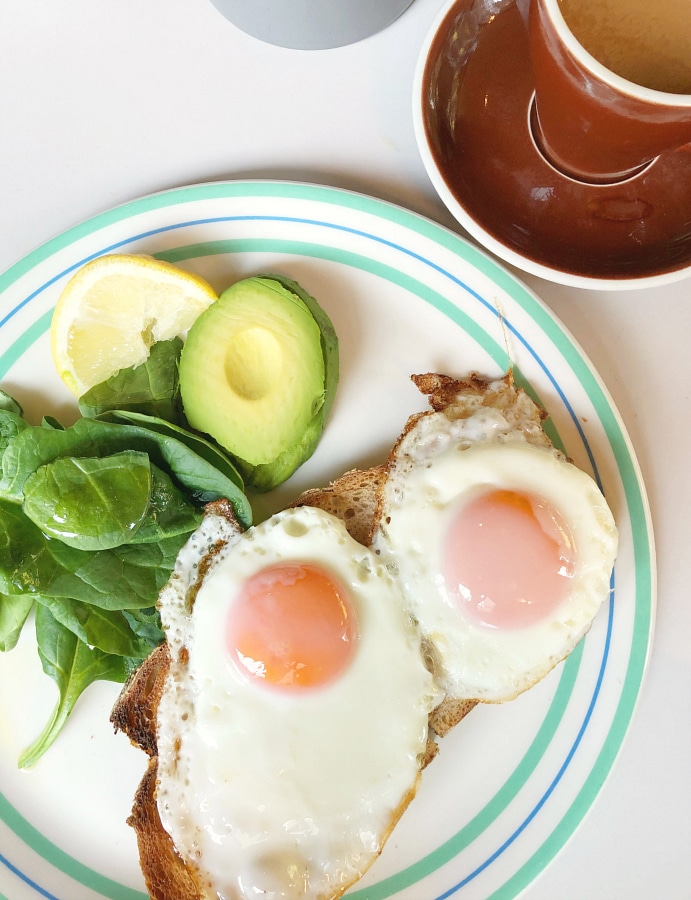 Eating healthy while traveling doesn't have to be super difficult. Last month we traveled to London and Paris for spring break and, with a bit of planning ahead, found all sorts of wonderful healthy (and sometimes healthy-ish) eats!
I chronicled quite a bit of our journey over on Instagram and many of you asked for a list of the places we found and loved. So, here it is!
First, let's talk London!
We stayed at the quaint New Hotel Linden in Notting Hill and it was the perfect location for us. We don't like to be in the middle of the hustle and bustle of the city, and this hotel was quiet, within walking distance of some fabulous eats, and just a ten minute walk to the Notting Hill Underground station or Hyde Park.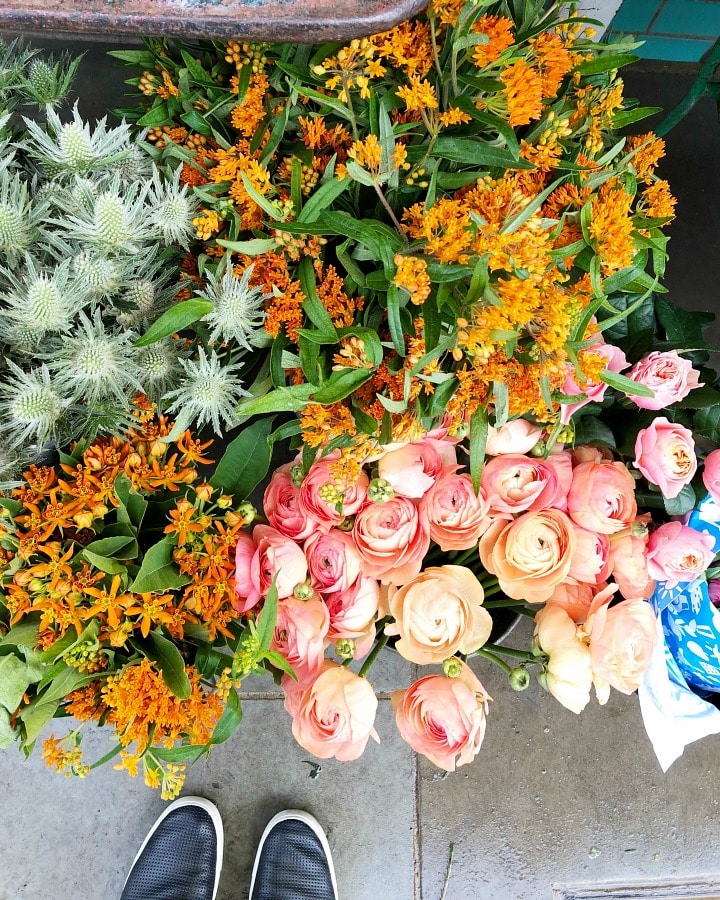 Favorite eats in London:
Granger and Company was right around the corner from our hotel and we instantly fell in love. The lighting inside is bright, making every picture Insta-worthy, but more importantly, the food, juices, coffee, etc. were all fabulous. The eggs had the brightest yolks I've ever seen, the sourdough was fermented (they also had lots of gluten-free options),  all of the juices were fresh-pressed, and they had one of the best cups of coffee I've ever had.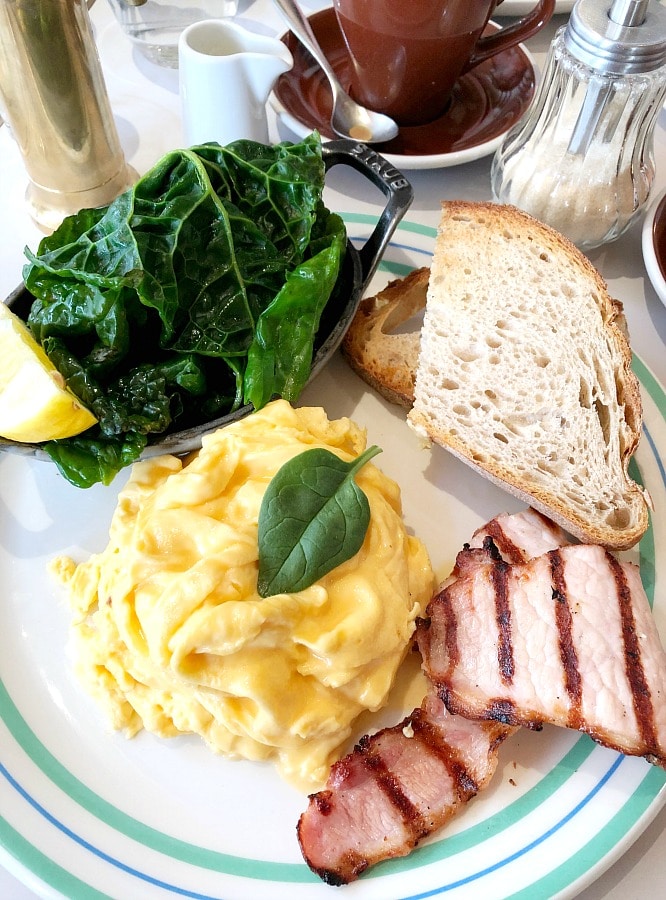 Franco Manca is actually a chain restaurant in London that makes fermented sourdough pizza! As I've mentioned before, the fermentation process breaks down the gluten and sugars in the bread making it very easy to digest. We were over the moon to walk in and order pizza. We haven't done that in years! Oh, and almost all of their wines were organic and/or biodynamic!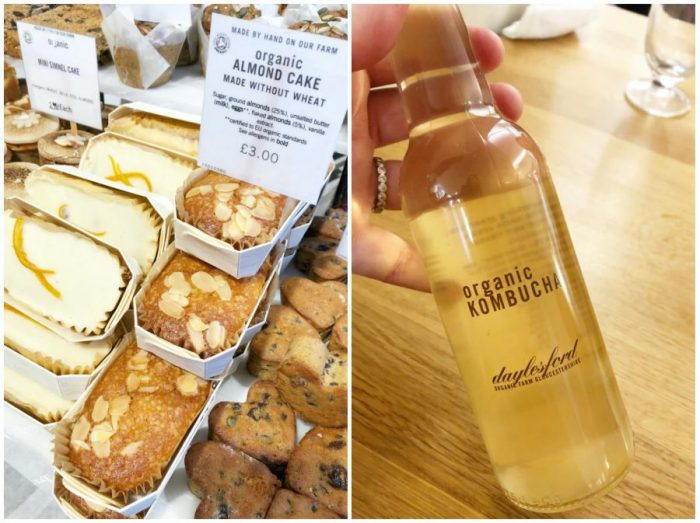 Daylesford Organic Market – This quaint organic market has everything from fresh produce to homemade kombucha to grain-free pastries. They also have a lovely cafe upstairs where we had breakfast one day.
Ottolenghi – Right when you walk in, you're greeted with huge bowls of salads and other delicious take-away foods. This is a great place to grab food for a picnic and find a quiet spot at Hyde Park to enjoy.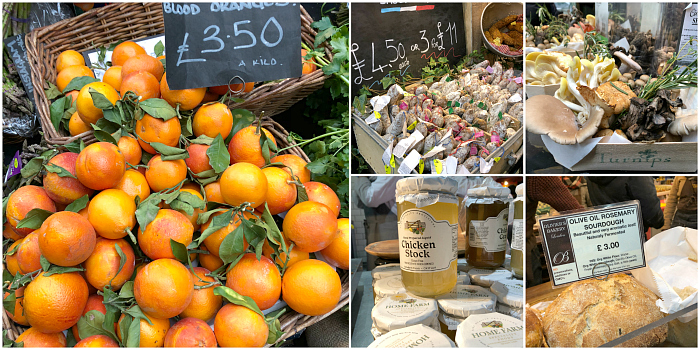 Social Eating House – As soon as we sat down, the server asked if we had any food allergies they needed to be aware of so they could accommodate. Every single item that was brought to our table was exquisite. It was definitely a splurge, but well worth it!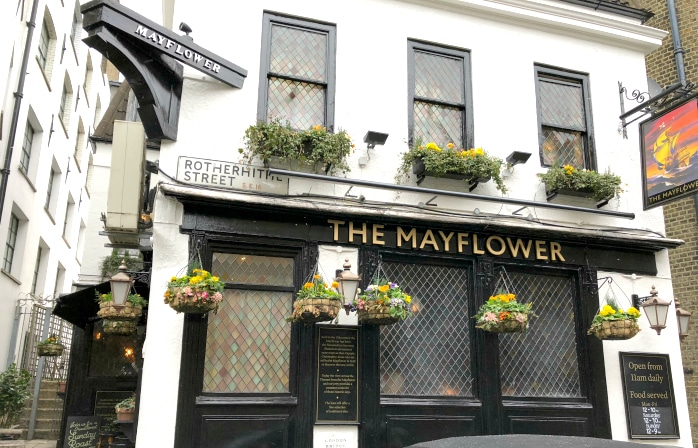 The Mayflower – This hidden gem is off the beaten path, but definitely worth the trek to get there! (Better yet, just get a cab.) Dark, low, wooden ceilings, a crackling fireplace, community tables and flickering candles make you feel like you've walked into a different era. The Mayflower is the oldest pub in London and serves an assortment of traditional English foods. Next time you're in London, I would make sure to add this one to your list!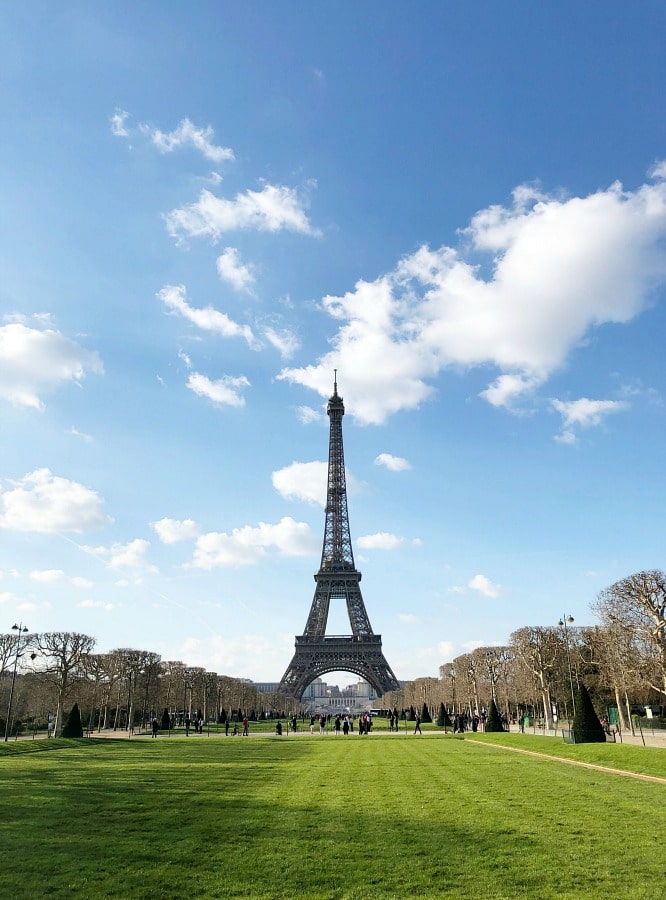 In Paris, we stayed at The Lumen Hotel which is located in the 1st arrondissement and just a block away from the Louvre. The rooms were quiet and beautifully decorated, and we loved the easy location of the hotel. It was a great fit for us.
Favorite eats in Paris:
Pirouette – This charming, refined yet laid-back restaurant was a highlight of our week. The food was meticulously created and our waiter was very friendly. Everything was fantastic, but I especially loved the soup with homemade broth, mushrooms and dill. It was a side dish, but sometimes when traveling, I crave simple, nourishing dishes and this one hit the spot.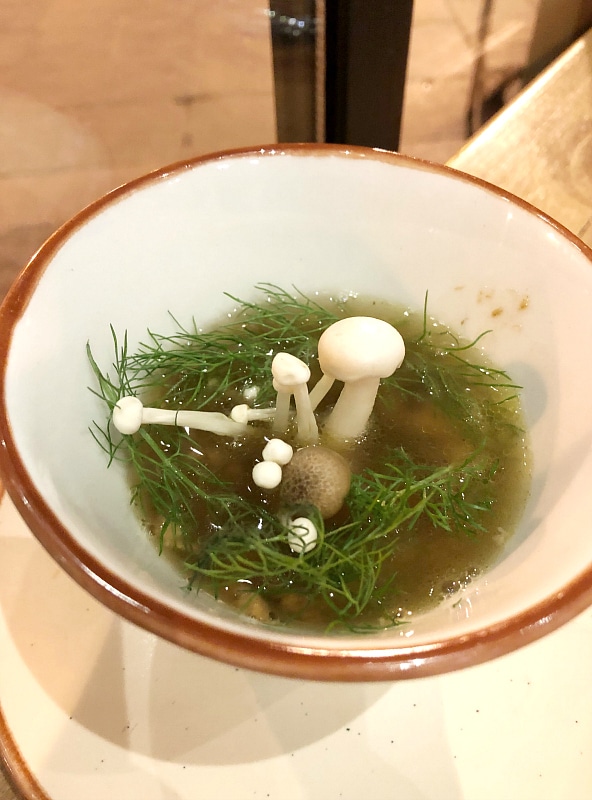 Eric Kayser – During our first few hours in Paris we stopped in at Erik Kayser for a simple lunch before heading to D'Orsay museum. Their sourdough sandwiches, salads, and coffees were spot on, and the staff was very kind when I forgot for a moment that I was in Paris and started speaking in English. Of course, I felt like an idiot, but gave myself some grace as I hadn't quite gotten my bearings yet. 🙂 There are several locations and it's a great place to quickly grab some food when you don't have time for a lengthy sit-down meal.
La Grande Epicerie – This food hall has something for everyone! I'd plan to spend at least an hour or two so you have time to roam the aisles, take everything in and find a fun assortment of foods to eat. I was longing for a kombucha when we visited, and was delighted to find some in the juice section. The sun happened to come out that day, so we purchased our food and then ate it at a nearby park. About an hour later it was cloudy and about to snow again, so we were happy for our brief little picnic in the warm sun.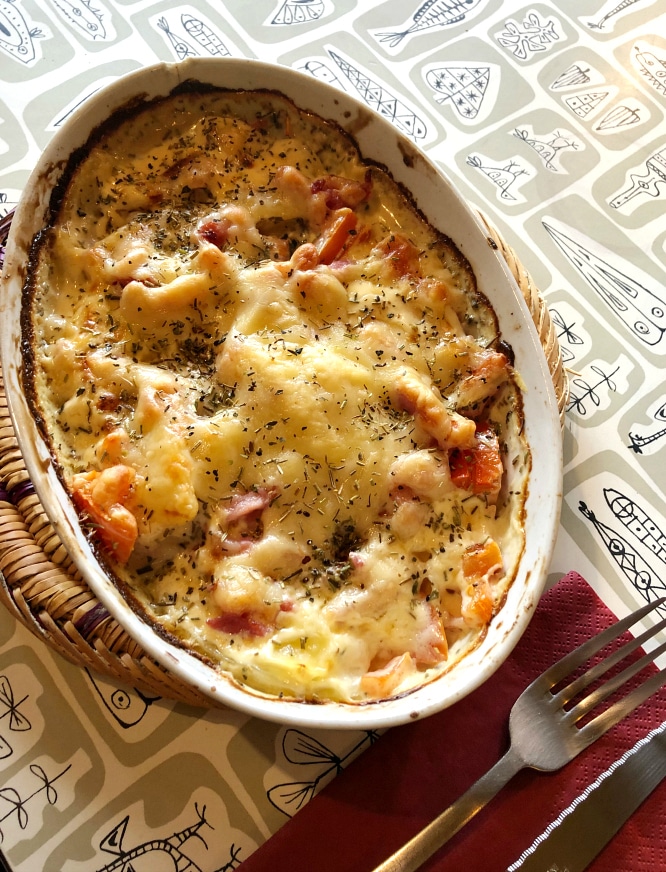 Bistro Des Augustins – We just happened upon this tiny restaurant near the Notre Dame and we couldn't have been happier! The interior is nothing to write home about, but the Gratin Chaud warmed us up from the inside-out and totally hit the spot. We each tried a different gratin and they were all delicious. The girls absolutely loved this little find.
Berthillion – Best ice cream. Ever. It totally lives up to the hype.
Lumen – One day, after walking over 8 miles throughout the city, we were just too tired to leave the hotel for dinner, and I'm so glad we didn't! The New Lumen, an Italian restaurant in our hotel, was just what we needed. I can't say enough about it! The Pumpkin Risotto was out-of-this-world good and I so wish I had the recipe!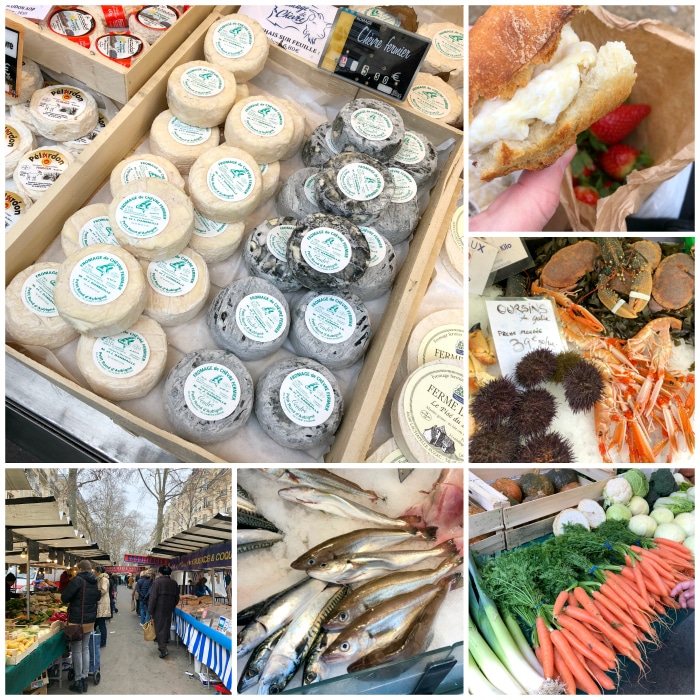 Raspail Market – We absolutely loved this market in the 6th arrondissement! There was a vast selection of produce, fish and meats, cheese, flowers, herbs, and some handmade clothing. Once again, we found an assortment of foods and then had a picnic at Luxembourg Gardens. Can you tell we have a thing for picnics (even when it's freezing outside!)? I've heard the Sunday organic market is one of the best in the world. I'd love to visit one day on a Sunday!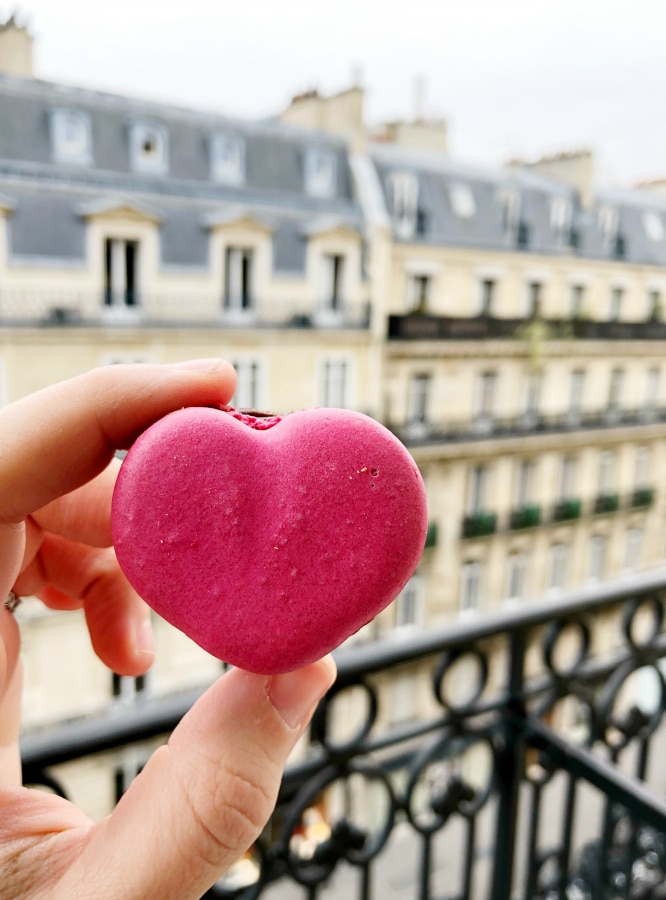 Laduree – It's Paris, so you have to go get a tiny box of colorful macarons, right?
Ellsworth – The menu is very small, but every single dish was perfection. Some of our favorites were the chicken liver parfait with pear chutney, organic asparagus with bear garlic and hazelnuts, and raw milk pan cotta with kumquat and honeycomb. This is a wonderful place for a romantic dinner for two.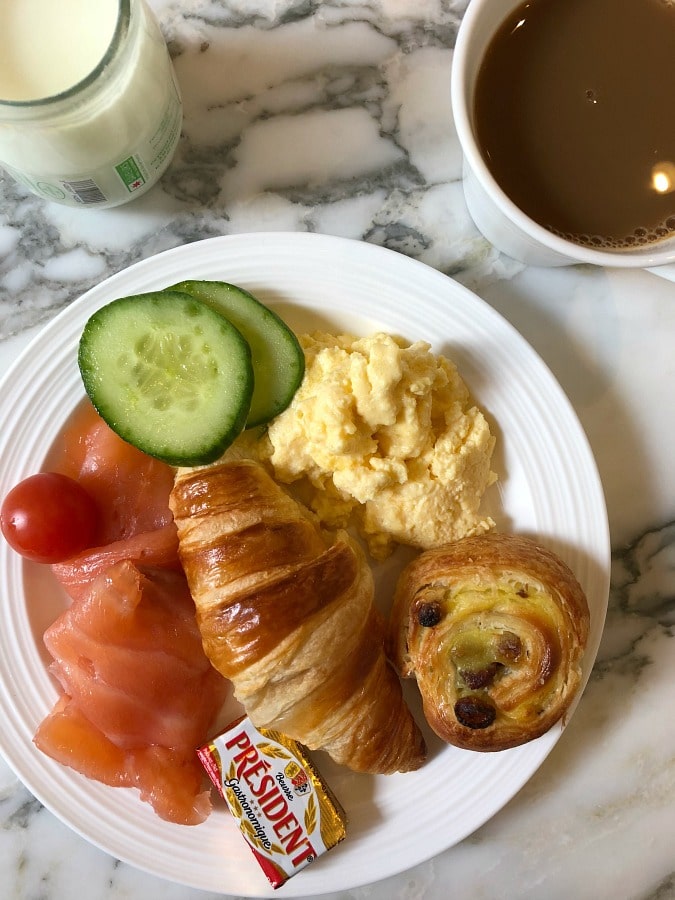 *A side note and question for you:
Have you traveled to Europe and noticed you didn't have any issues eating wheat? I have other friends who have had the same experience (even friends who have Celiac!). I wonder if it's because the wheat we use here in the US contains more gluten than traditional wheat grains, or if it's because it is often sprayed with glyphosate before harvesting? What do you think?
As I've shared, after many years of a thyroid/immune system healing diet, I was able to add back properly prepare rice and fermented sourdough bread (that was a huge goal of mine!) and every so often when I travel abroad, I'm able to eat some wheat. It's not soaked wheat, but when I'm on vacation I think it's ok to indulge a bit and not be completely obsessive about my food (which I can be if I don't check myself!).
So, I savored every last bite of these little pastries, I mean, you can't go to Paris and not have a croissant, right?!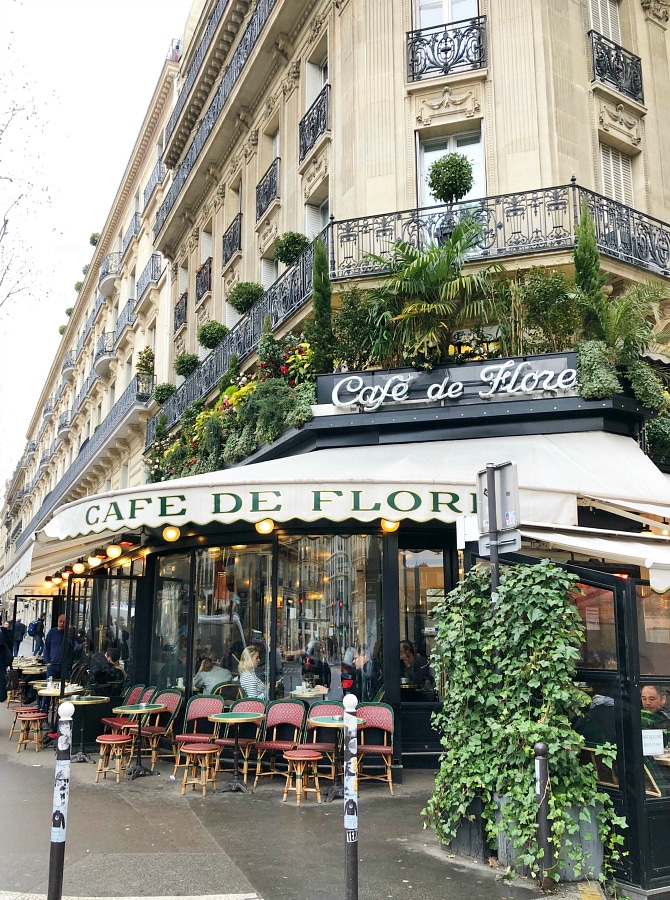 Here are my top four tips for eating healthy while traveling:
I always have some snacks on me such as Justin's almond butter packets, Chomp sticks, dried fruit, etc. so that if there are delays or we get stuck somewhere I am prepared with food.
Before booking a hotel, I always search to see if there are restaurants nearby that serve real food. It's especially important that there's a place nearby that serves a good breakfast (eggs, sausages, salads, etc.) so we can easily find our first meal and get the day off to a good start. Doing this makes all the difference!
When I arrive at my destination I go to the closest grocery or convenience store to grab filtered water to have in my hotel room. This way I can easily stay away from the synthetic chemicals in the tap water and not have to pay $5 for a small bottle in the hotel.
Before I head out to go sight-seeing for the day, I look up food shops and restaurants in that area and make a list, or even reservations, so that it's easy to find a good meal.
How do you stay healthy on the road? I'd love to hear your tips!