Summer is definitely in full swing here, and it's the perfect time to make blackberries and Devonshire cream!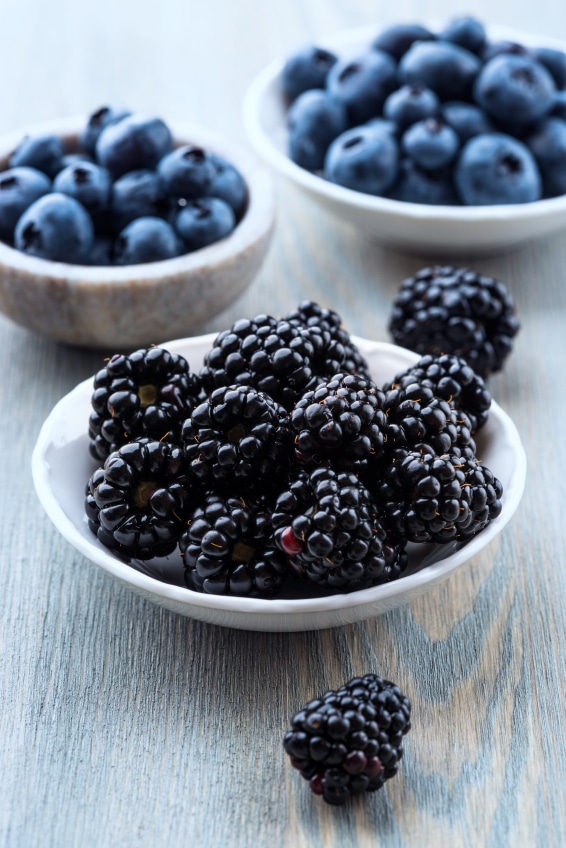 We have spent many an hour swimming and at the beach and now we are on our summer trip with the kids. Being in the South it gets incredibly hot so in the afternoons, when we've had our share of the sun, I usually reach into the fridge for some cold berries to snack on. Years ago, when I started eating organic produce, I was shocked at how sweet the berries tasted! The first time I had an organic strawberry I thought, "OK, now this is what a strawberry is supposed to taste like." If you have been on the fence about buying organic produce you should first try organic berries. You won't be disappointed.
I think my favorite is the blackberry. The tiny little pockets of juice and the tartness at the end. Last week I was looking through an old binder of recipes that I used when Pete and I were first married. I came across this recipe for "strawberry devonshire." It's so simple it's almost silly to call it a recipe and, of course, I think it's much better paired with blackberries.
Blackberries and Devonshire Cream
Ingredients
3 ounces cream cheese
2 teaspoons honey
1 cup heavy cream
dash of salt
Instructions
In a medium-sized bowl whisk together cream cheese, honey and salt. Set aside. Whip one cup heavy cream until soft peaks form. Pour whipped cream over cream cheese mixture and fold together. Serve with berries.
7.8.1.2
3227
https://deliciouslyorganic.net/blackberries-and-devonshire-cream/
Copyright 2016 Deliciously Organic