Chick-Fil-A nuggets are super popular, but sadly they contain MSG, white flour and some ingredients I can't really pronounce. After hearing so many friends rave about them for so many years, I decided to come up with a recipe for copycat Chick-fil-a nuggets that we can enjoy at home!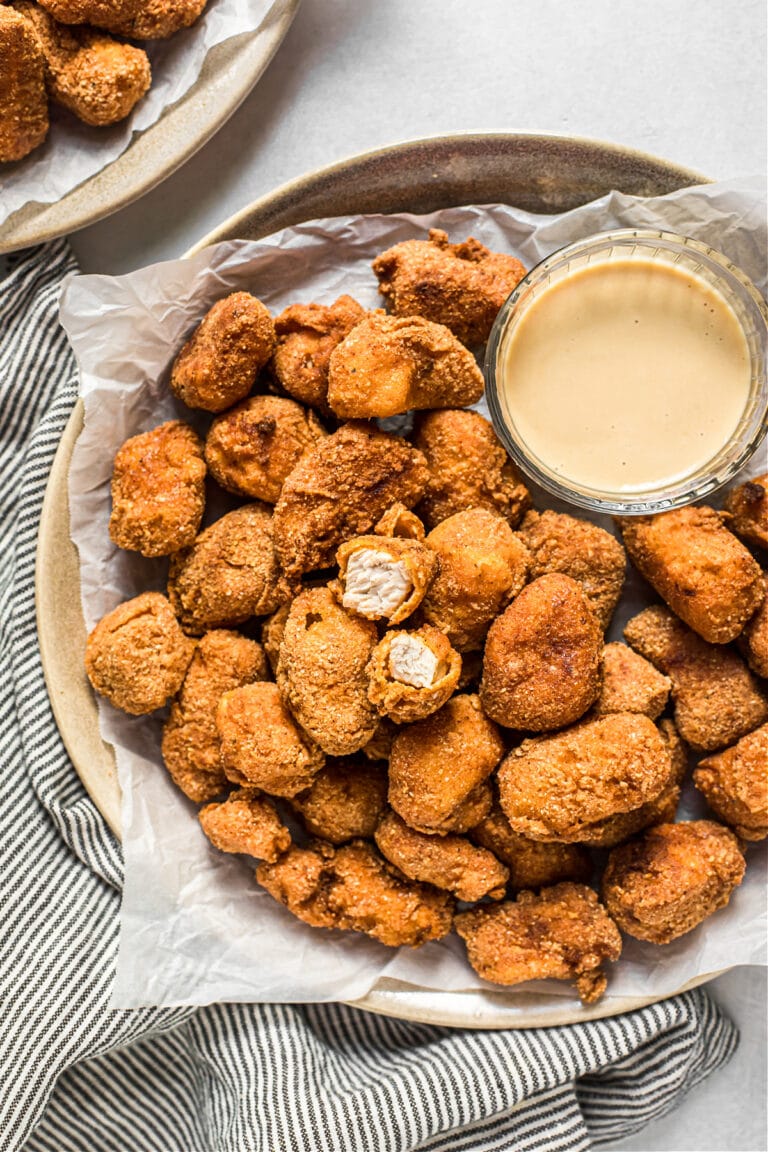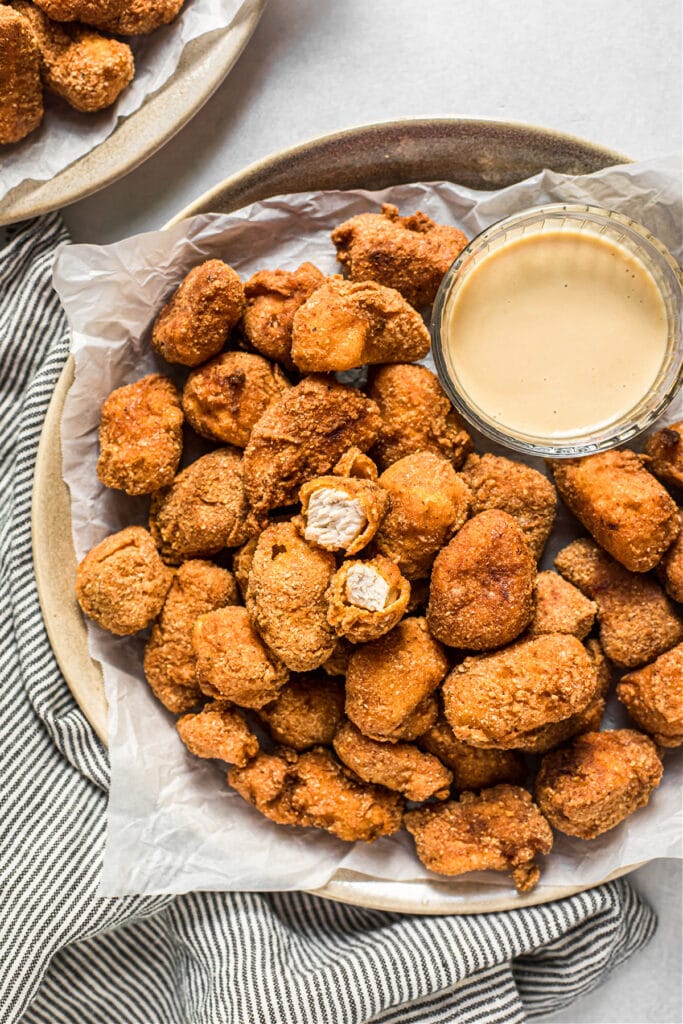 The chicken is marinated in pickle juice and buttermilk, providing a tangy flavor and making the meat exceptionally juicy. The nuggets are then coated with a grain-free flour mixture featuring lots of spices. I chose tallow or lard (from good sources) as the frying fat because they withstand high heats without oxidizing.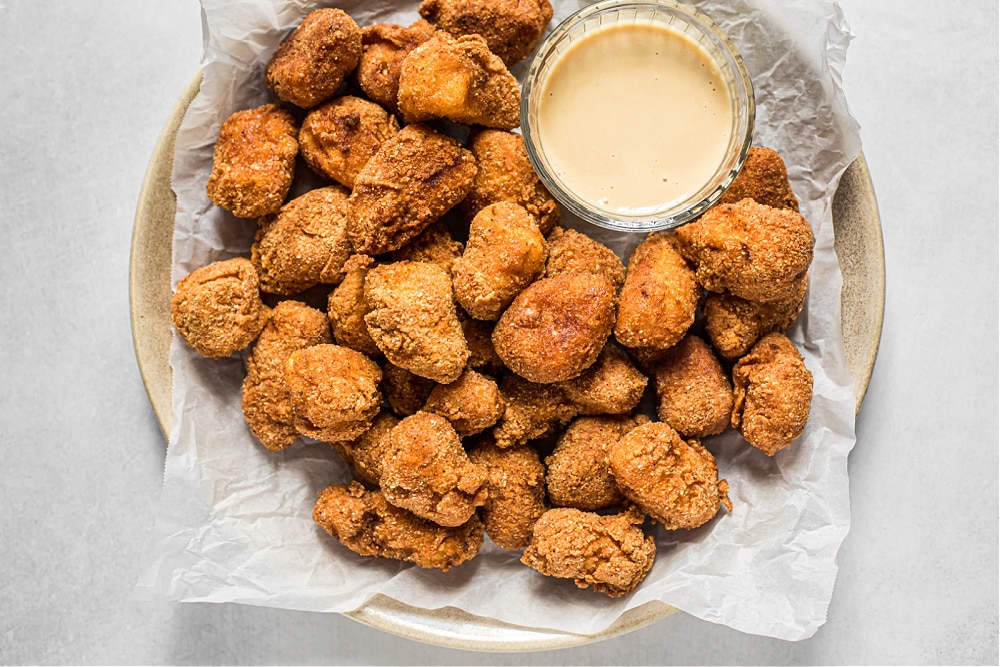 I hope you enjoy them!
Print
Homemade Chick-fil-a Nuggets Recipe (Grain-Free, Paleo)
Author: Carrie Vitt
Prep Time:

24 hours 20 minutes

Cook Time:

20 minutes

Total Time:

24 hours 40 minutes
Instructions
Place the chicken, pickle juice and buttermilk in a large bowl. Cover and marinate in the fridge overnight.
Place the almond flour, coconut flour, arrowroot, gelatin, paprika, sea salt, garlic power, black pepper and cayenne in a large baking dish. Toss gently to combine. Crack the eggs into a pie plate and whisk in 2 tablespoons water. Dip a few pieces of the chicken first into the flour mixture, then the egg, then the flour again. Set the coated chicken on a large plate while you coat the remaining pieces.
Place the tallow or lard in a large pot or Dutch oven and heat over medium-high heat to 350ºF on a candy thermometer (this will take about 10 minutes).
Place a cooling rack on top of a baking sheet. Preheat the oven to 250ºF and adjust the rack to the middle position.
When the tallow is at 350ºF, carefully place 8-10 chicken pieces in the hot oil. Fry for about 2 minutes, or until they're golden brown on the bottom. Using a pair of tongs, flip the chicken pieces. Cook until the other side is golden brown, about 2 minutes. As you finish the chicken pieces, place them on the prepared baking sheet. Place the sheet into the oven to keep the chicken warm while you cook the remaining pieces. Serve hot.