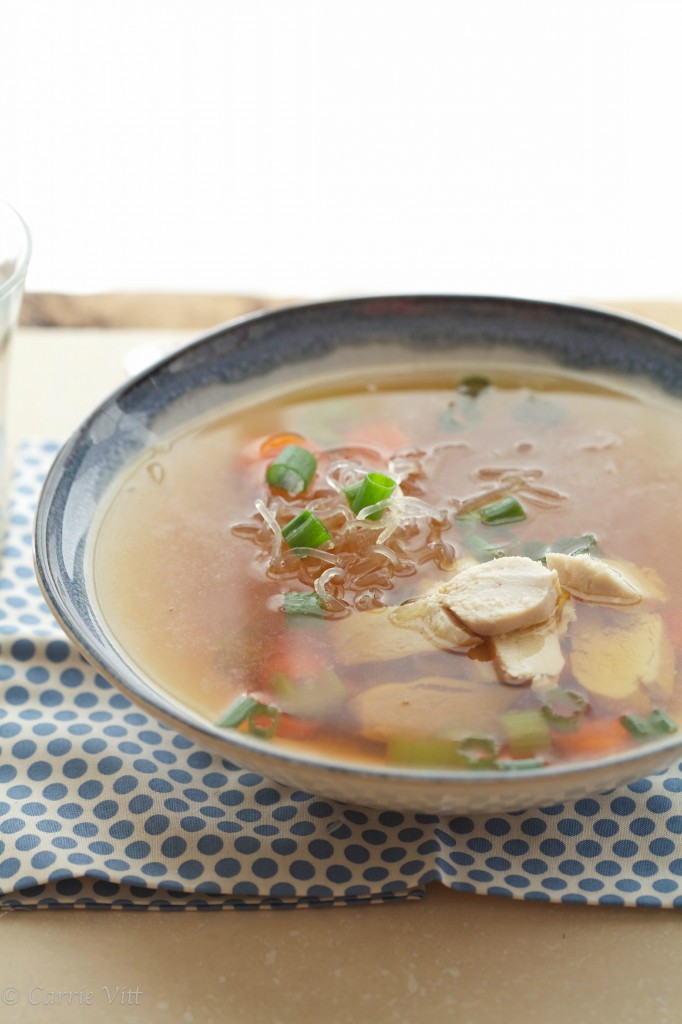 Like most people, I've watched the devastating effects of Hurricane Sandy with a heavy heart. Many people have no power or water or have lost their homes and are trying to pick up the pieces. You may be reading this while eating lunch out of a can and wondering whether life will get back to normal soon.
I watched all of the tweets coming in on Monday and was heartened to see so many people sharing, cooking together and helping one another. Shauna said it best, "My Twitter feed makes me notice once again: in times of essential crisis, we cook, we bake, we gather at the table."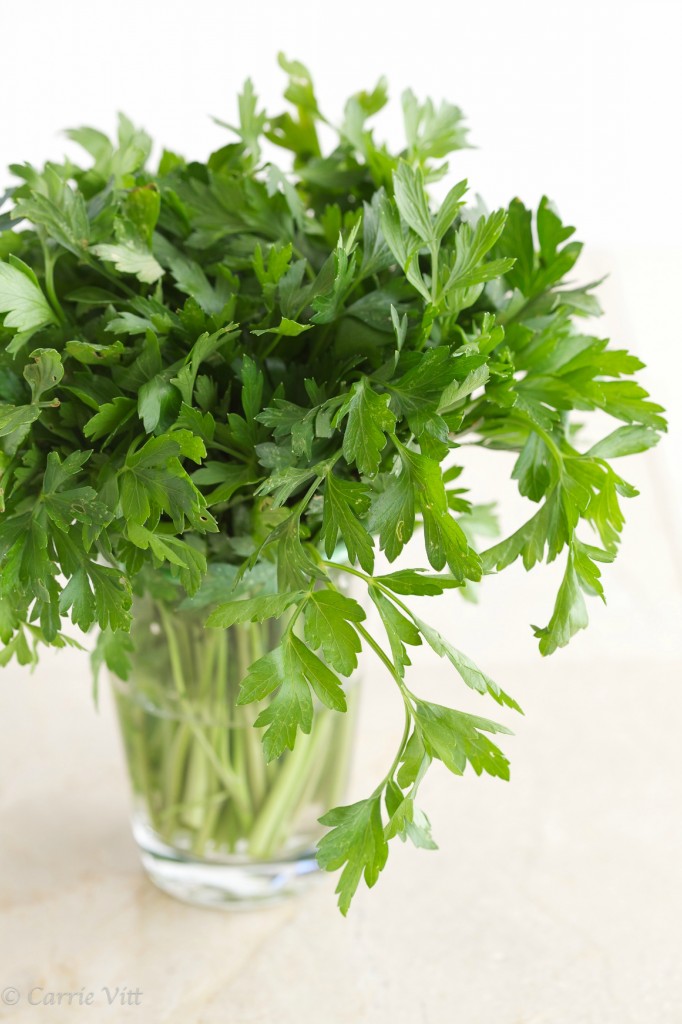 A bowl of chicken soup is comfort and nourishment. Nothing fancy. Just simple, whole ingredients. I use kelp noodles in this soup (a new favorite*) but if you can tolerate grains, rice noodles would be a nice substitution.

Chicken Noodle Soup (Grain Free, Paleo, Primal, Gaps, Gluten Free)
Ingredients
2 quarts chicken stock
4 boneless, skinless chicken breasts
6 stalks celery, chopped
6 carrots, chopped
16 ounces kelp noodles (or 2 cups dried rice noodles **)
1/4 cup chopped green onion or parsley
Instructions
Pour chicken stock into a large pot and bring to a simmer. Add chicken breasts, celery, carrots and noodles and cook for about 20 minutes until chicken is cooked through. Using a pair of tongs, remove chicken from the soup and cut into bite-size pieces. Add chicken back to pot. Season soup with sea salt if needed. To serve, ladle into bowls and garnish with green onion.
*Kelp noodles are made from from sea kelp. "They are high in minerals and low in calories. Their unique texture is perfect in salad with thinly sliced vegetables. Served hot in broth, they lose their pleasant crunch, but soften and absorb flavors well." - Gold Mine Natural Foods. I've used them to make crunchy Asian salads, Pad Thai and added them to soups. They can usually be found in the refrigerated section at the health food store or you can also purchase them on Amazon. After testing a couple brands, I prefer Gold Mine Naturals .
**If using rice noodles, add them to the pot after you've removed the cooked chicken. Cook the noodles in the broth mixture until al dente (according to package directions), then add chopped chicken back to the pot. Omit for Paleo, Gaps or Grain Free diets.
7.8.1.2
3151
https://deliciouslyorganic.net/chicken-noodle-soup-paleo-grain-free/
Copyright 2016 Deliciously Organic