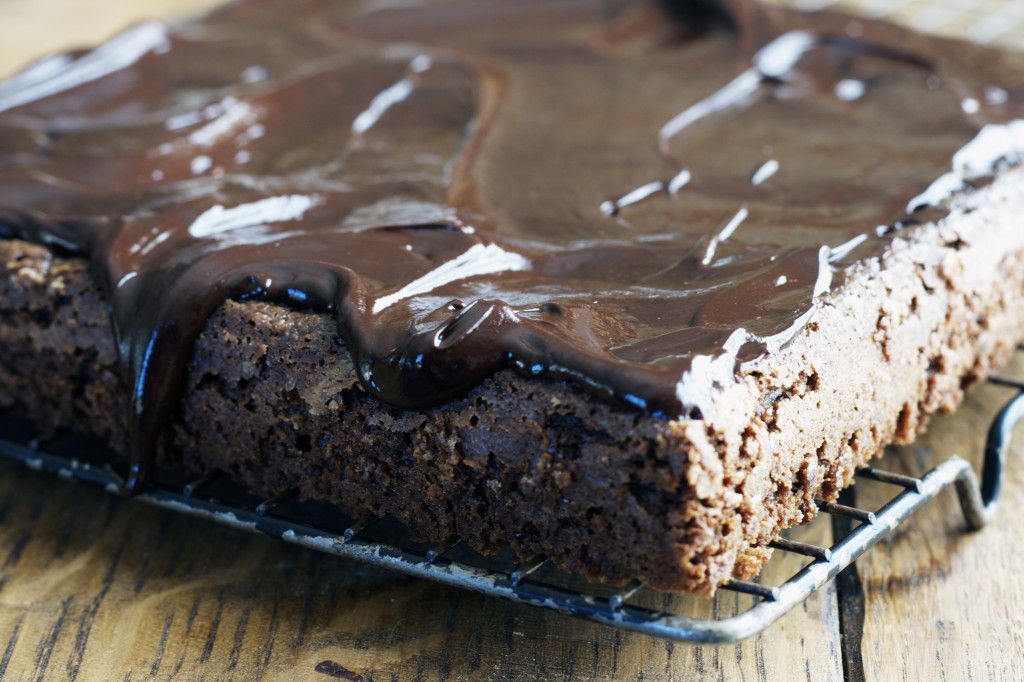 You may not be aware, but the food blogging community is one amazing bunch of people. A little over a year ago, I didn't personally know a single other food blogger. I was living in Florida and felt a little like no one else understood what I did each day. When I moved to California, everything changed. I first met Helen and then Gaby,Brooke, Marla, Lucy, Esi,Jen, Rachel, Jenny, and Susan and all of the sudden I was surrounded by friends who knew all about my daily "job". In the last year I've had the opportunity to personally get to know dozens of food bloggers and my life has been enriched. Although incredibly rewarding, blogging is a lot of work. First you have to think of a recipe, test the recipe, photograph the food, edit the photos, write the copy, edit the copy, put in coding, cross your fingers and hit "publish". It's great to have a group of friends that understands.
If you step back and really look, these friends are also competition, but I don't see it that way. We each come in with our own perspectives and our own niche and we encourage, listen, and cheer one another on. We call one another when we get new jobs writing recipes, a great gig catering dinner parties, and of course, we all celebrate when another friend signs a book contract. These are some of the most creative and sharp (and hysterically funny) people I've ever met.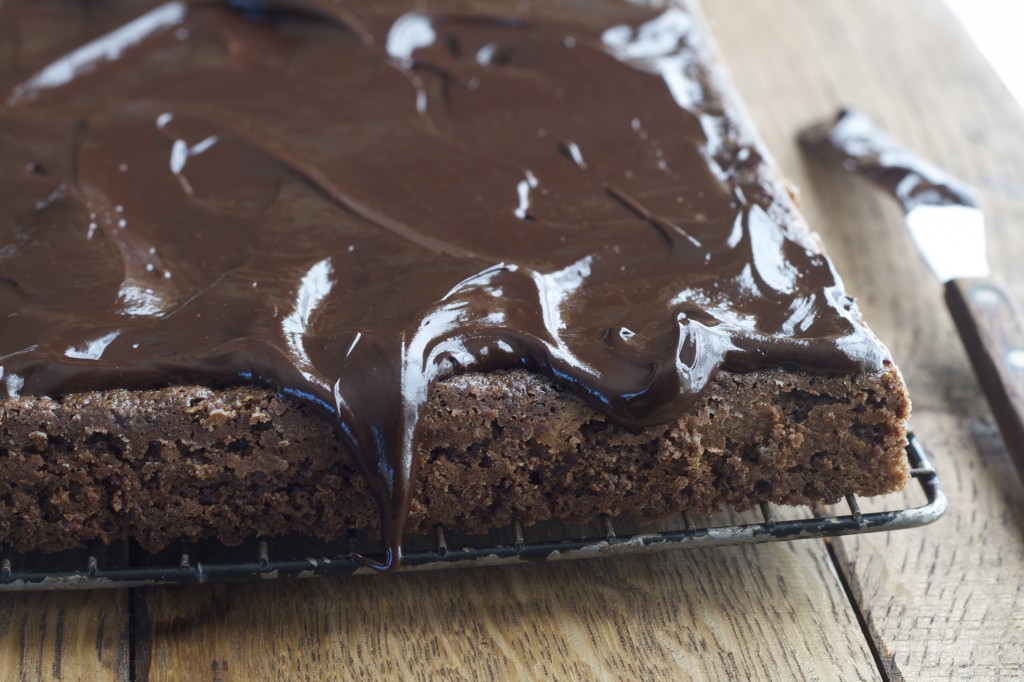 Jaden said that she thinks of her blogging friends as co-workers. You know what? It's true. Blogging can be isolating, but with twitter, email, texting, facebook, etc. we keep in touch daily (usually hourly) and ask questions, brainstorm, and encourage one another on. We might all be in different places in the world, but we're doing jobs that are very similar.
I've gotten teary-eyed so many times in the last week reading these posts I've linked to below. Each person took time out of their lives to review, cook from, and write about my book. Really. Does it get much better than that?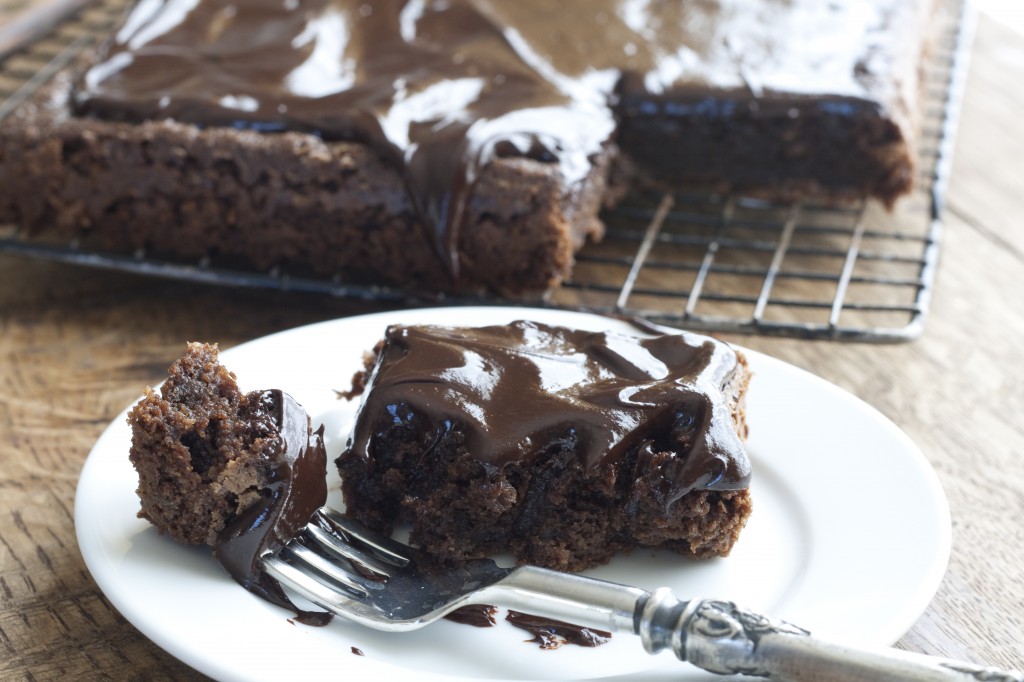 If I could, I would have all of them over for dinner, I'd serve an herb-roasted chicken with red onions, baked fontina with sourdough, a salad loaded with fresh vegetables, and stout and chocolate cake with chocolate-stout glaze for dessert. I can see us raising our glasses to one another, enjoying a feast, and laughing the night away. While I can't virtually serve everyone dinner, I can at least give you the recipe that would close the evening.
Tartelette– Helene Dujardin
Family Fresh Cooking – Marla Meridith
Multiply Delicious– Heather Connell
Food Woolf – Brooke Burton
Reluctant Entertainer – Sandy Coughlin
What's Gaby Cooking – Gaby Dalkin
Two Peas and Their Pod– Maria
Dishing Up Delights – Esi Ispriam
Recipe Girl – Lori Lange
Wicked Good Dinner – Dawn Viola
Dishin' in the Kitchen – Michelle Ledesma
Food for My Family – Shaina Olmanson
Haute Box – Allison Nassour
Eating Rules– Andrew Wilder
Good Life Eats – Katie Goodman
A Little Bit of Spain in Iowa – Diana Bauman
Organic Spark – Molly Chester
Cheeky Kitchen – Brooke McLay
The Urban Baker – Susan Salzman
She Wears Many Hats – Amy Johnson 
Savor the Thyme – Jennifer Leal
Picky Palate – Jenny Flake
Devour the World – Jen Kayano
Ladles and Jellyspoons – Lucy Lean
My publisher was also touched by everyone's generosity of spirit so they decided to extend that generosity and offer a sale on my cookbook and two fantastic give-aways. If you buy a book through IFP between now and February 10th, the book will be discounted to $27.99 and you will be entered into two drawings! One for anArtisan Kitchen Aid Mixer and the other for a 14-cup Cuisinart Food Processor.
Stout and Chocolate Cake with Chocolate-Stout Glaze
If you'd like to make this cake using whole wheat flour then substitute the oat flour, rice flour, arrowroot powder, and xanthan gum with 1 cup plus 2 tablespoons whole wheat pastry flour. If you don't have any maple sugar on hand, simply use a very dark brown sugar such as a muscovado. Also, if you are gluten free then substitute the stout for a dark gluten free beer such as Greens.
Inspired from Easy Desserts.
Ingredients
1/2 cup stout (or gluten free dark beer such as Greens )
1/2 cup unsalted butter
6 tablespoons cacao powder, plus a bit more for dusting
1/2 cup oat flour (make sure it's gluten free)
1/4 cup sweet rice flour
1/4 cup arrowroot powder (a natural thickener found in the spice aisle)
1/2 teaspoon xanthan gum
1 cup maple sugar
2 tablespoons maple syrup
1/2 teaspoon baking soda
1/4 teaspoon sea salt
1 large egg, lightly beaten
1/3 cup sour cream

GLAZE:

1/4 cup stout (or gluten free dark beer such as Greens )
2 tablespoons maple syrup
4 ounces bittersweet chocolate, finely chopped
Instructions
Preheat the oven to 350ºF and adjust rack to middle position. Butter an 8x8-inch pan and dust it with cacao powder, knocking out any excess.
Place stout and butter in a medium saucepan over low heat. Bring to a bare simmer, remove from heat and whisk in cacao powder. Set aside to cool.
Whisk together the oat flour, rice flour, arrowroot, and xanthan gum. In a small bowl combine maple sugar and maple syrup until sugar is damp. Pour into flour mixture. Add baking soda and sea salt to flour mixture and whisk to combine. Pour stout mixture, egg and sour cream into bowl with flours and stir until just combined. There may be a few lumps, this is perfectly fine.
Pour the batter into the prepared baking pan and smooth top with a spatula. Bake for 25 minutes, until a toothpick inserted into the center comes out clean. Cool for 5 minutes, run a knife around the edges and invert onto a cooling rack.
While cake is cooling whisk together the stout and maple syrup in a medium saucepan. Bring to boil, remove from the heat, and add the chocolate. Whisk until the chocolate is shiny and smooth. Pour chocolate over cake and spread evenly with a spatula. Best served warm.
7.8.1.2
3391
https://deliciouslyorganic.net/chocolate-stout-cake-recipe-a-cup-of-generosity-and-a-giveaway/
Copyright 2016 Deliciously Organic