When eggplant is in season, the first thing I always want to make is this open-face eggplant sandwich.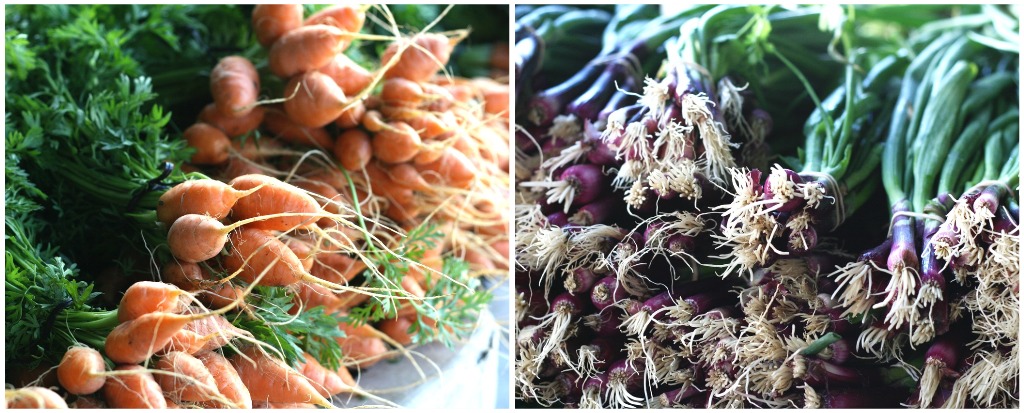 Buy in season. It may seem like a obvious thing to say, but how many of us have succumbed to the bright pink raspberries at the grocery store in December (for $7.99 a pound)?. Buying in season not only ensures you getting the biggest bang for your buck, it also means your produce will taste "as it should". Full of flavor. Ripe.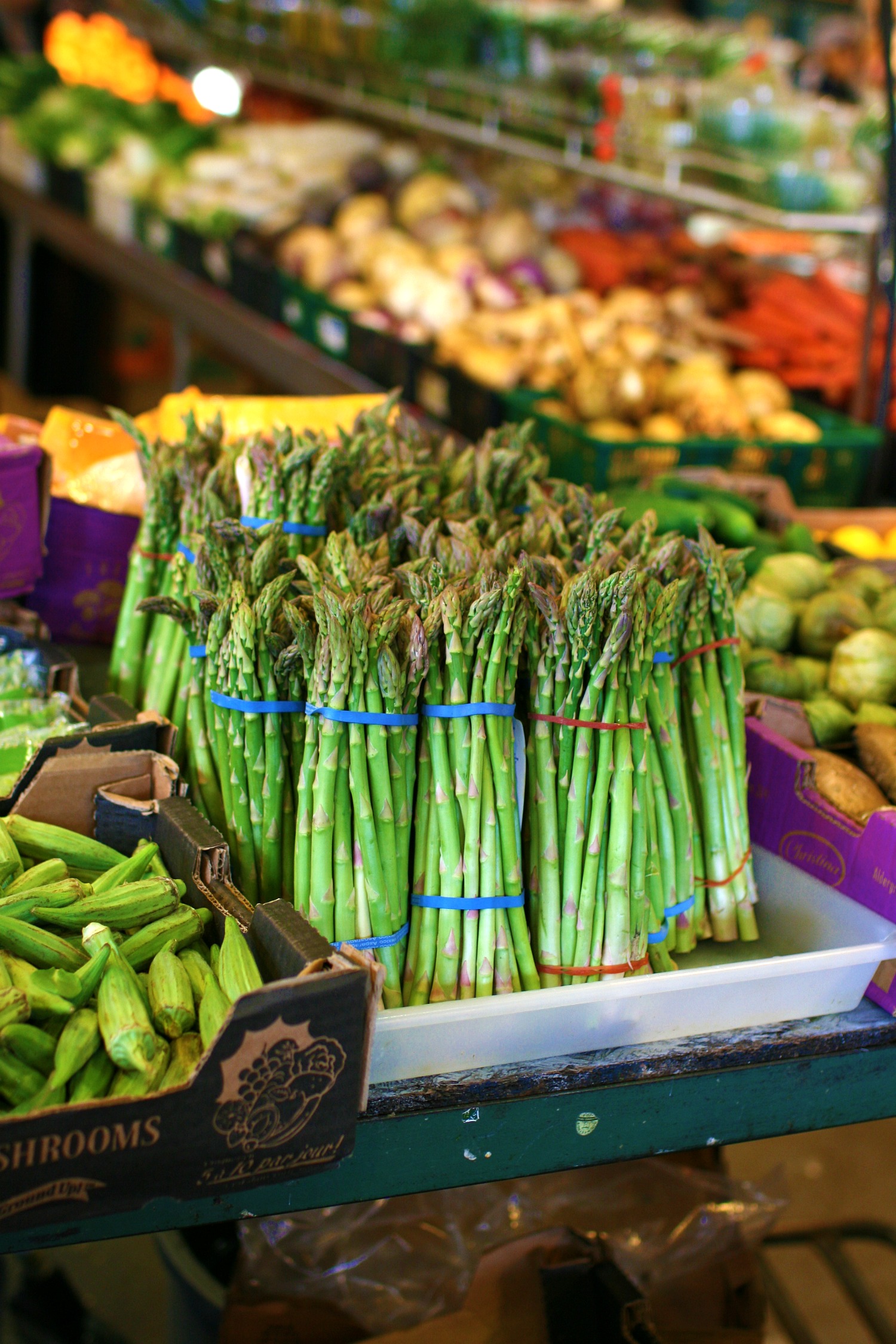 Eggplant is currently in season and a friend turned me on to this recipe. You cube soft eggplant and saute it with onion and garlic. Then toss it with briny olives and capers and season with lemon and cayenne. The savory mixture is piled on top of a thick, crusty piece of bread, sprinkled with cheese and broiled until bubbly.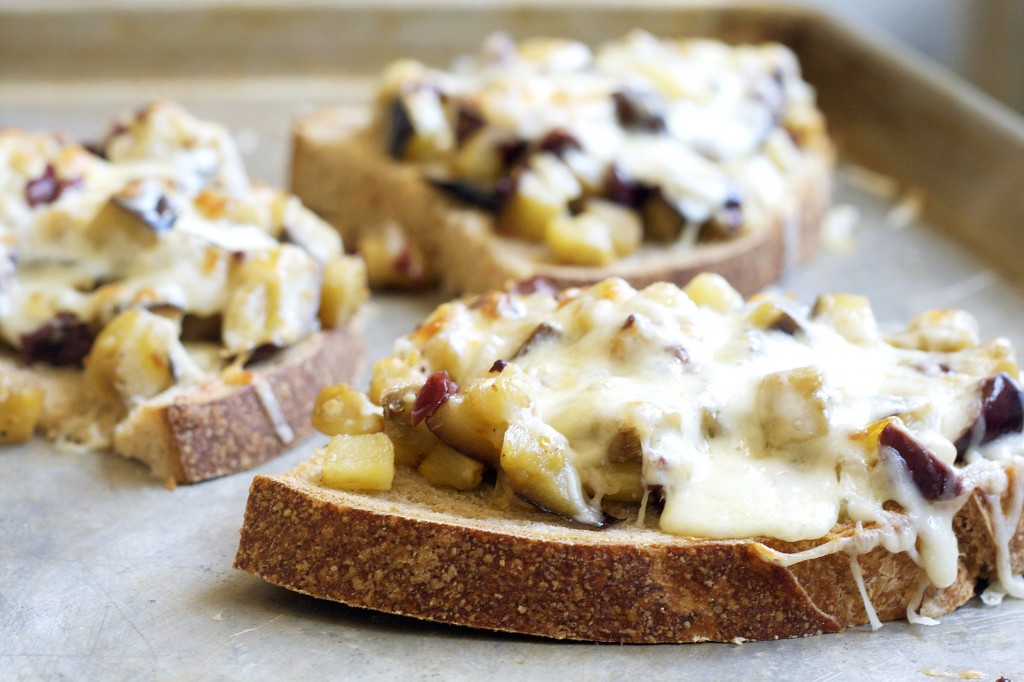 I liked it so much I immediately made another batch of the eggplant mixture to keep in the fridge throughout the week. If you want to use it as a side dish, you could make double the recipe, pour it in a baking dish, top with cheese, and bake. Oh, how amazing that would taste next to a piece of steak or chicken! You may find yourself celebrating eggplant season this year.
Serves: Makes 4 sandwiches
Open-Face Eggplant Sandwich
Ingredients
2 tablespoons unsalted butter
2 tablespoons extra-virgin olive oil
2 1/2 cups cubed eggplant
1/2 cup yellow onion, finely chopped
1 clove garlic, minced
1/2 cup chopped kalamata olives
1/4 cup capers
Dash of cayenne pepper
1 teaspoon sea salt
Juice from 1/2 a lemon
4 thick slices of whole wheat or gluten-free bread
1 cup grated cheddar cheese
Instructions
Preheat oven broiler. Melt butter and olive oil in a large skillet over medium heat. Add eggplant, onion and garlic, and saute for 8-10 minutes, until eggplant is soft. Remove from heat and stir in olives, capers, cayenne, salt and lemon juice. Taste, and add more salt if needed.
Place bread slices on a baking sheet. Spoon eggplant mixture on top of each piece of bread, dividing evenly. Sprinkle with 1/4 cup cheddar cheese. Broil until bubbly and just turning golden brown. Serve immediately.
7.8.1.2
3172
https://deliciouslyorganic.net/organic-real-food-on-a-budget-open-face-eggplant-sandwich/
Copyright 2016 Deliciously Organic
SaveSave