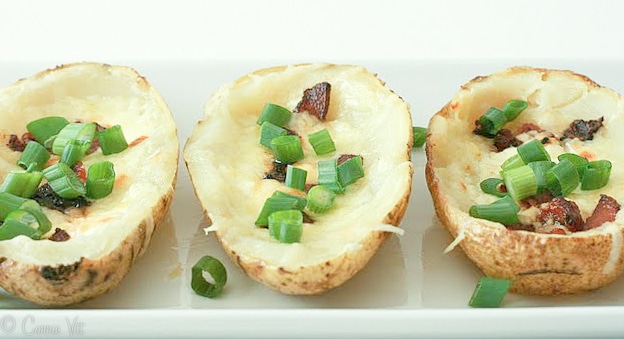 Things are beginning to get exciting around our house. Now that the manuscript is in, the design process has begun! For the last two weeks Helen has been working night and day photographing over 60 recipes in my upcoming cookbook
. She's sent me a few out takes and every time I get one (keep in mind, I haven't even seen the "money" shots yet) I get all giddy and call to my husband to come take a look. How she can make something so simple and make it look so gorgeous is beyond me. Next week I fly out to South Carolina to stay with Helen for the last week of the shoot. I am so excited to watch her work and see all of the beautiful photography she's taken.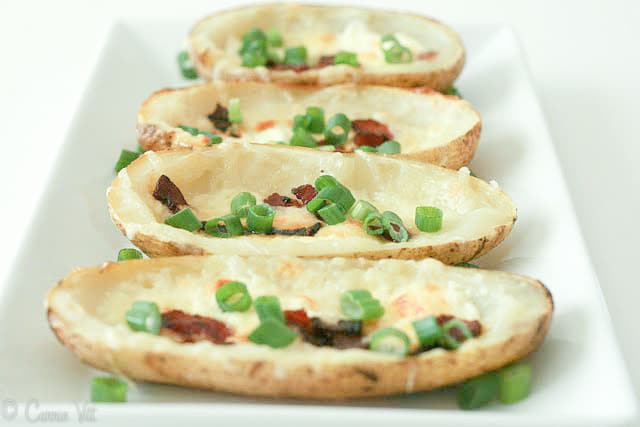 A few weeks ago Pete, the kids, and I had a photo shoot for some of the interior pictures. We had a ball making several batches of cookies together. My husband, who has a wonderful sense of humor, was on a roll and had us almost in tears during most of the shoot.
Afterwards we ate way more cookie dough than necessary.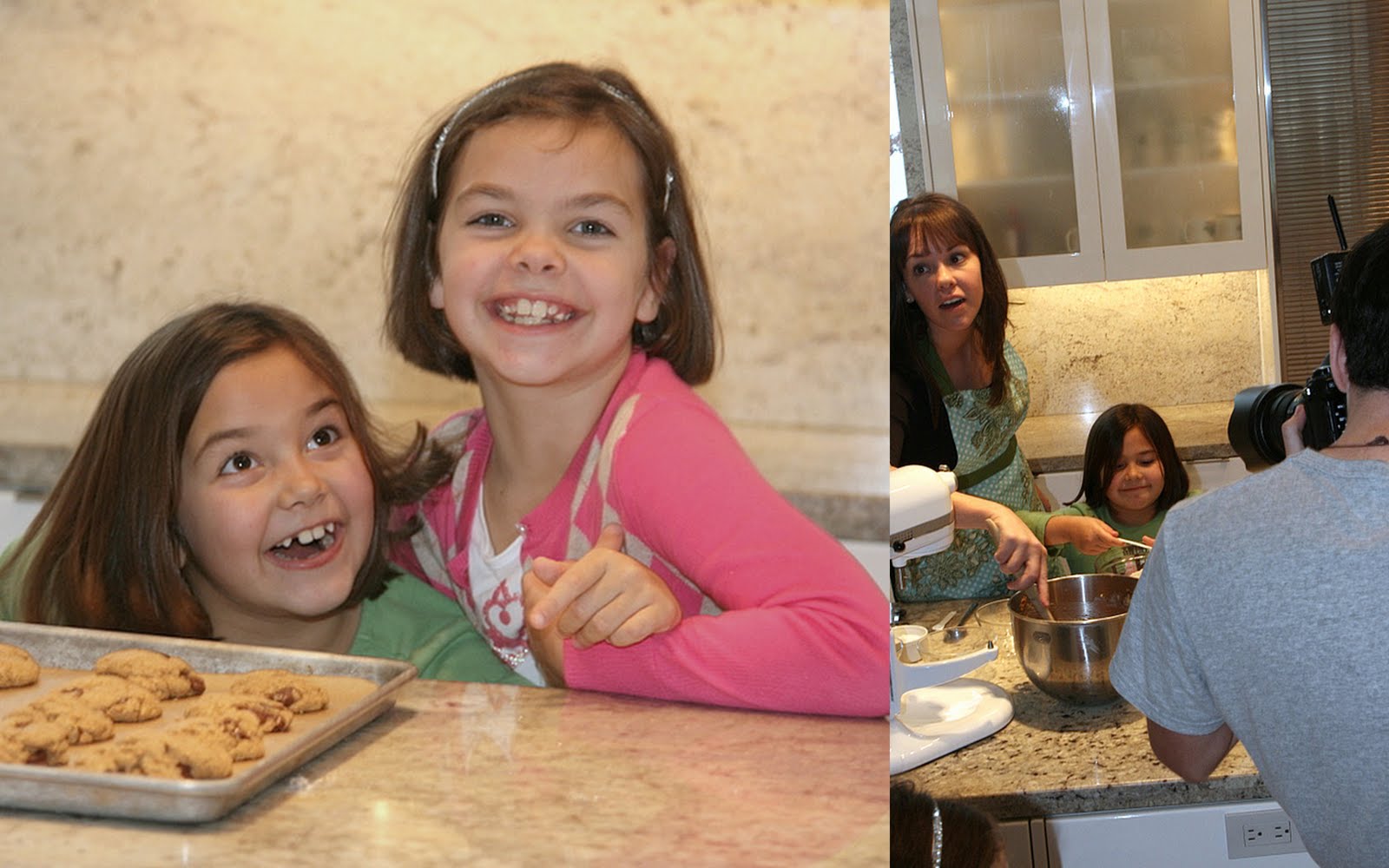 This weekend is the Super Bowl and loaded baked potato skins are our favorite "game food". It's not original, but so delicious – pockets of crispy-salty potato skins loaded with sour cream, bacon, and green onion. This Sunday since I'll be gone I'm going to leave all the ingredients for Pete and the kids and let them have a shot at it. The kids are thrilled to have a chance to make these "without Mom's help".
Loaded Baked Potato Skins
Ingredients
6 large russet potatoes, cleaned
2 tablespoons coconut oil
1 tablespoon Celtic sea salt
4 slices bacon (organic, nitrate-free and pastured preferred), cooked and broken into bits
1 1/2 cups raw cheddar cheese, shredded
1/2 cup sour cream
Instructions
Preheat oven to 400 degrees. Coat each potato with coconut oil (I use my hands) and sprinkle generously with salt. Bake in oven for 1 hour or until a knife can be inserted without resistance. Remove from oven and cool for about 10 minutes.
Cut each potato in half length-wise and carefully scoop out the flesh (I usually keep this and use for mashed potatoes or potato cakes the next day). Sprinkle each potato skin generously with sea salt. Smear 1 tablespoon of sour cream into each potato skin and top with cheese and bacon. Bake in oven for 10-15 minutes or until cheese is golden and bubbly. Before serving sprinkle with green onion.
7.8.1.2
4159
https://deliciouslyorganic.net/loaded-baked-potato-skins/
Copyright 2016 Deliciously Organic