So many ice creams at the store nowadays have countless, unhealthy chemicals, so I like to make my own homemade treats like this kiwi sorbet.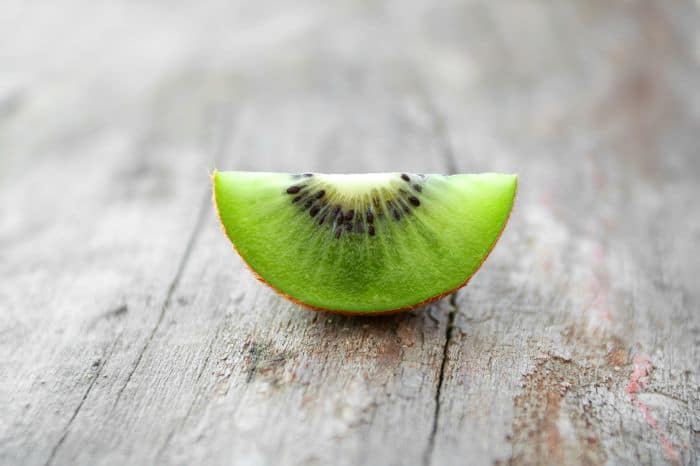 The other day, my daughter had a wistful look on her face as she gazed out the car window saying, "Mom, I wish
unhealthy
food was
healthy
and
healthy
food was
unhealthy
."  I smiled . . . I have those days too. There are moments when I've seen a commercial for, let's say, a granola bar with "10 added grams of fiber and added antioxidants" and I've
really
wished I could succumb to advertising. Wouldn't it be nice if that granola bar actually contained the same nutrients as a fresh salad packaged nicely in a bar, ready for storage in my pocket? Life would be so much easier if I could just get all my daily nutritional needs from the "stuff" added to my food.
Don't get me wrong, I love cooking the way I do, but I'll admit I have those moments, wishing the advertising was completely true. It would take a lot less thinking and planning on my part.
A few years ago, when reading through "Nourishing Traditions
," (pg. 551) I was shocked to read a list of common ingredients found inside ice cream cartons:
"Diethylglycol: A cheap chemical used as an emulsifier instead of eggs; is the same chemical used in antifreeze and paint remover.
Piperonal: Used in place of vanilla. This chemical is used to kill lice.
Aldehyde C-17: Used to flavor cherry ice cream. It's an inflammable liquid also used in aniline dyes, plastic and rubber.
Ethyl Acetate: Used to give ice cream a pineapple flavor – and as a cleaner for both leather and textiles; its vapors have been known to cause chronic lung, liver and heart damage.
Butyraldehyde: Used in nut flavored ice cream. It's one of the ingredients in rubber cement.
Amylacetate: Used for its banana flavor. It's also used as an oil paint solvent.
Benzyl Acetate: Used for its strawberry flavor. It's a nitrate solvent."
Are you surprised? Fortunately, an increasing number of brands offer ice creams with only a few ingredients – and none ending in "aldehyde" or "acetate."  They're not making unhealthy foods healthy, but they're real foods, delicious even without the added solvents. I've learned to make my own.
Kiwi Sorbet
You can substitute just about any fresh fruit for the kiwi in this recipe. Try strawberries, peaches, or pineapple, just to name a few.
Ingredients
3/4 cup water
1/3 cup honey
2 cups peeled and pureed kiwi (about 8-10)
2 tablespoons lemon juice
Instructions
Heat water and honey over low heat in a small saucepan until honey is dissolved. Pour honey and water mixture into a blender or food processor along with kiwi and lemon juice. Process or blend until smooth. Pour the mixture into an ice cream maker and freeze according to the manufacturer's instructions.
7.8.1.2
3484
https://deliciouslyorganic.net/daydreams-and-kiwi-sorbet/
Copyright 2016 Deliciously Organic