Healthy Chocolate Milk is a fun thing to whip up when you want something a little sweet. I've been making this version of chocolate milk for at least 10 years and my daughters have always loved it. 
Now, I know you might be surprised to see an egg yolk in the recipe, but I promise you, you can't taste it and it makes the milk more creamy. It also adds some great nutrients such as omega 3, choline, and vitamin A!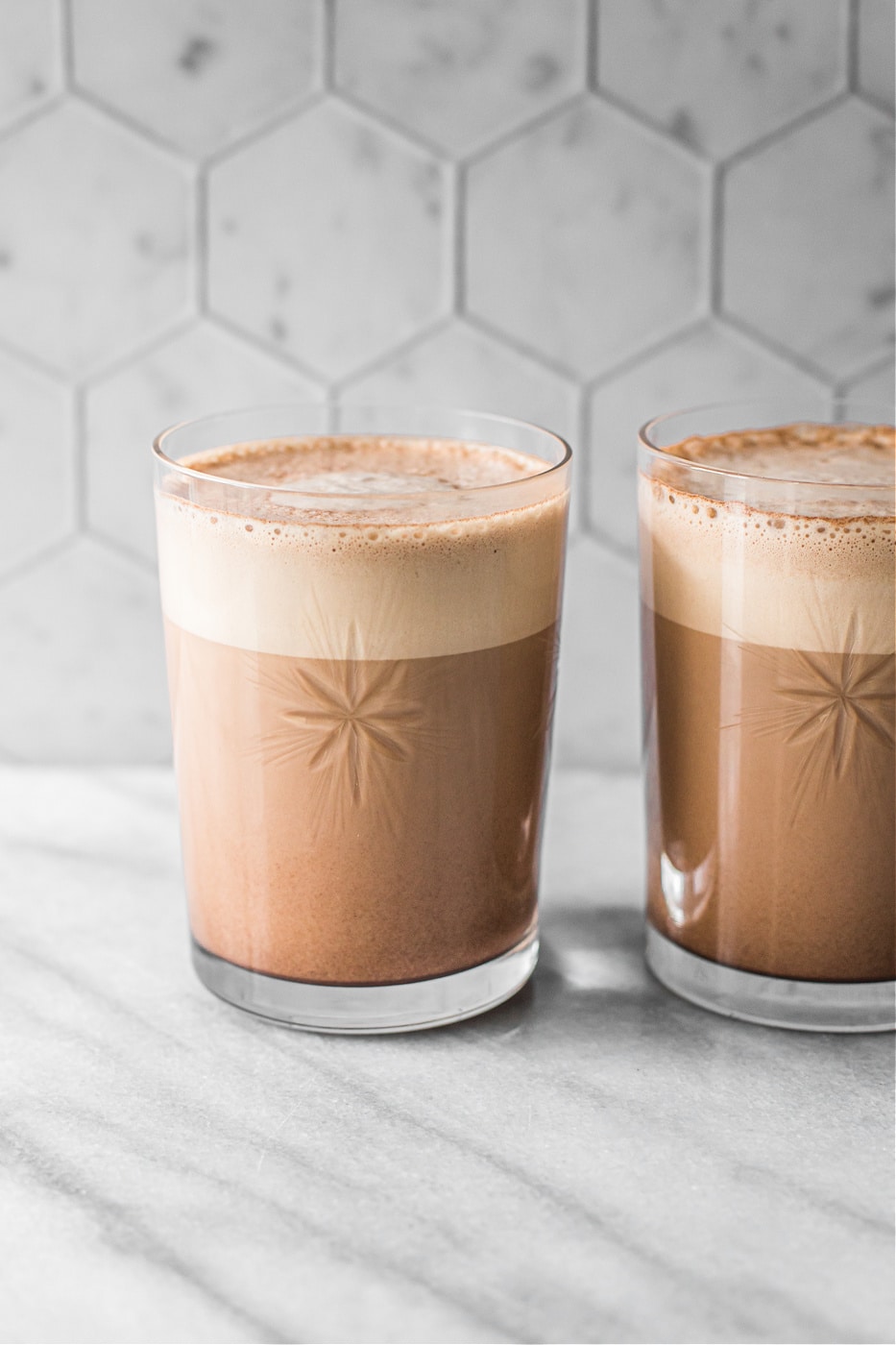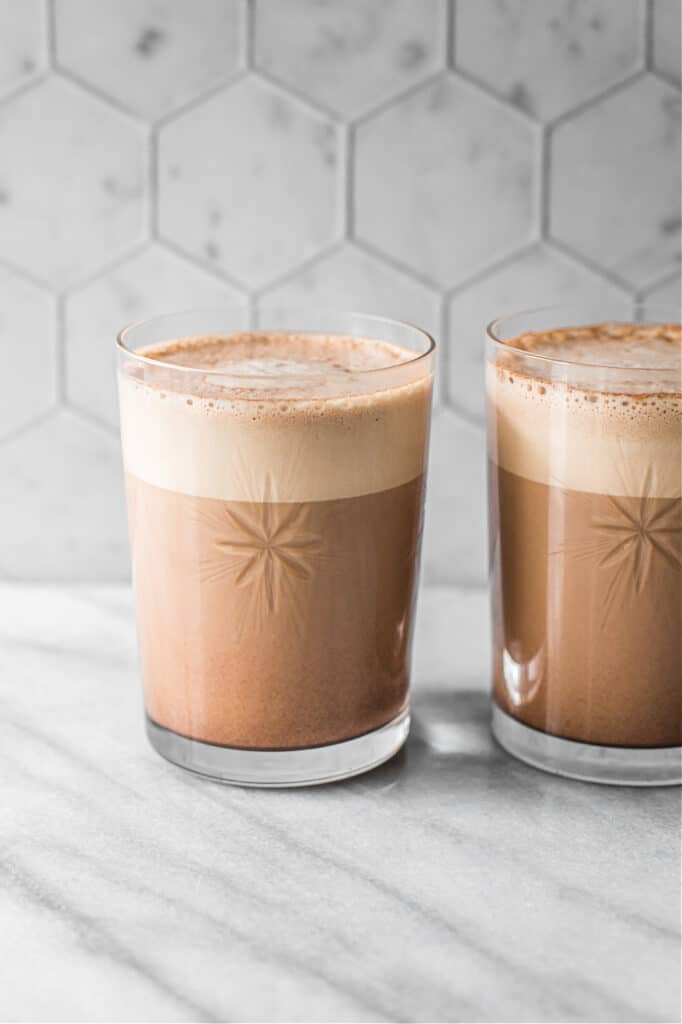 Now let's talk about milk choices. There is a lot of bad information out there, like the statement that all dairy is unhealthy. This just simply isn't true. 
Raw (aka unpasteurized and non-homogenized) milk and cream are nourishing foods if you don't have an allergy to dairy. 
The processing that conventional milk goes through is what changes the milk from a healthy food to a sub-par option. 
Pasteurization is a process of heating milk to kill bacteria. Unfortunately, this process also destroys friendly bacteria (probiotics) and vitamins, inducing vitamin A, and more than 30% of the vitamin B complex. 
When probiotic bacteria are destroyed, the milk becomes more vulnerable to contamination. After pasteurization, vitamins that were destroyed are often replaced with synthetic vitamins. One percent and 2 percent milk sold in stores may contain nonfat dried milk, which is oxidized and therefore may contain oxidized cholesterol, which studies suggest promotes heart disease.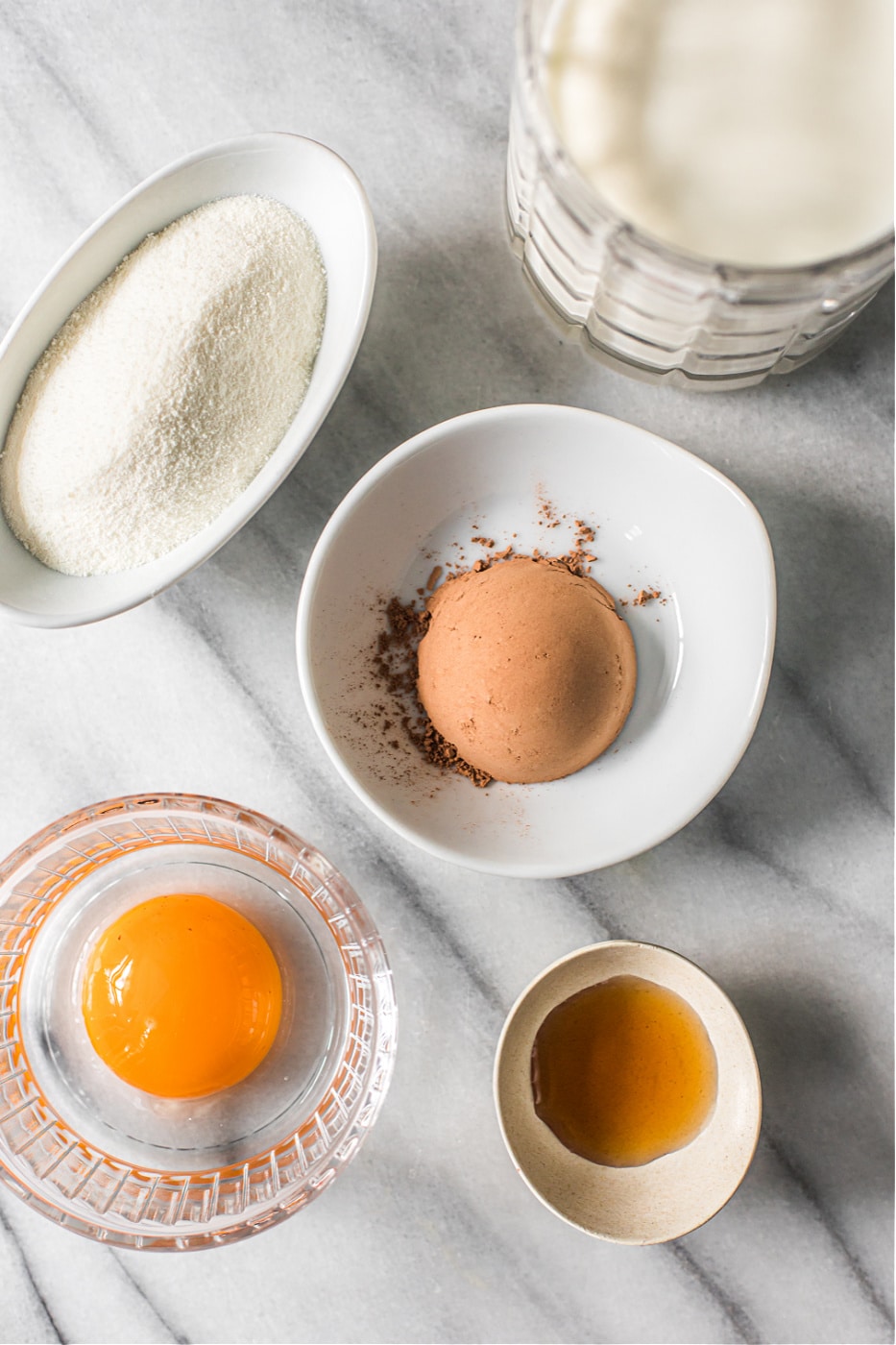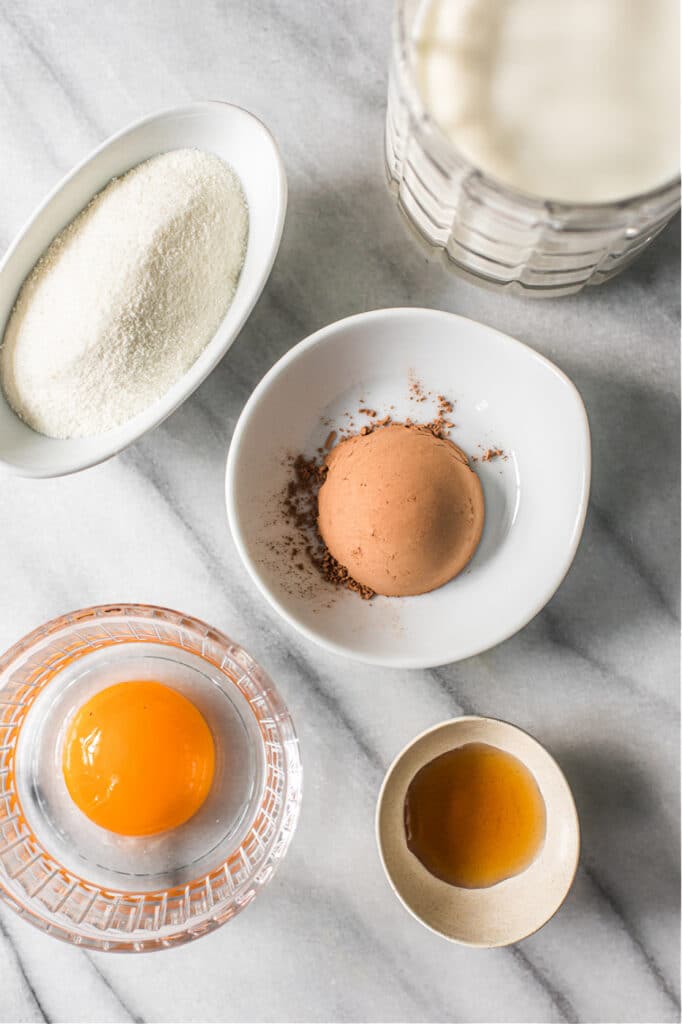 Homogenization is a process that takes place after pasteurization. In one method, milk is pushed through small tapered tubes under high pressure to break apart the fat molecules. This is why homogenized milk doesn't have to be shaken and the cream doesn't rise to the top. Unfortunately, the structure of the fat molecules actually changes during the process. Not only are the new fat molecules difficult to digest, they have also been linked to heart disease. 
Unpasteurized milk from grass-fed cows is full of nutrients and probiotics such as Lactobacillus acidophilus, B6, B12, vitamins A and D, calcium and CLAs (conjugated linoleic acids). 
To find a good source of raw dairy in your area, or to read additional info about raw milk, click here.
What about if you have a dairy allergy? The next best option is coconut milk or soaked nut milk. Most nut milks on the market contain a lot of preservatives and the nuts haven't been soaked and then drained prior to the production of the milk product, so they can be loaded with phytic acid. So, homemade is usually best.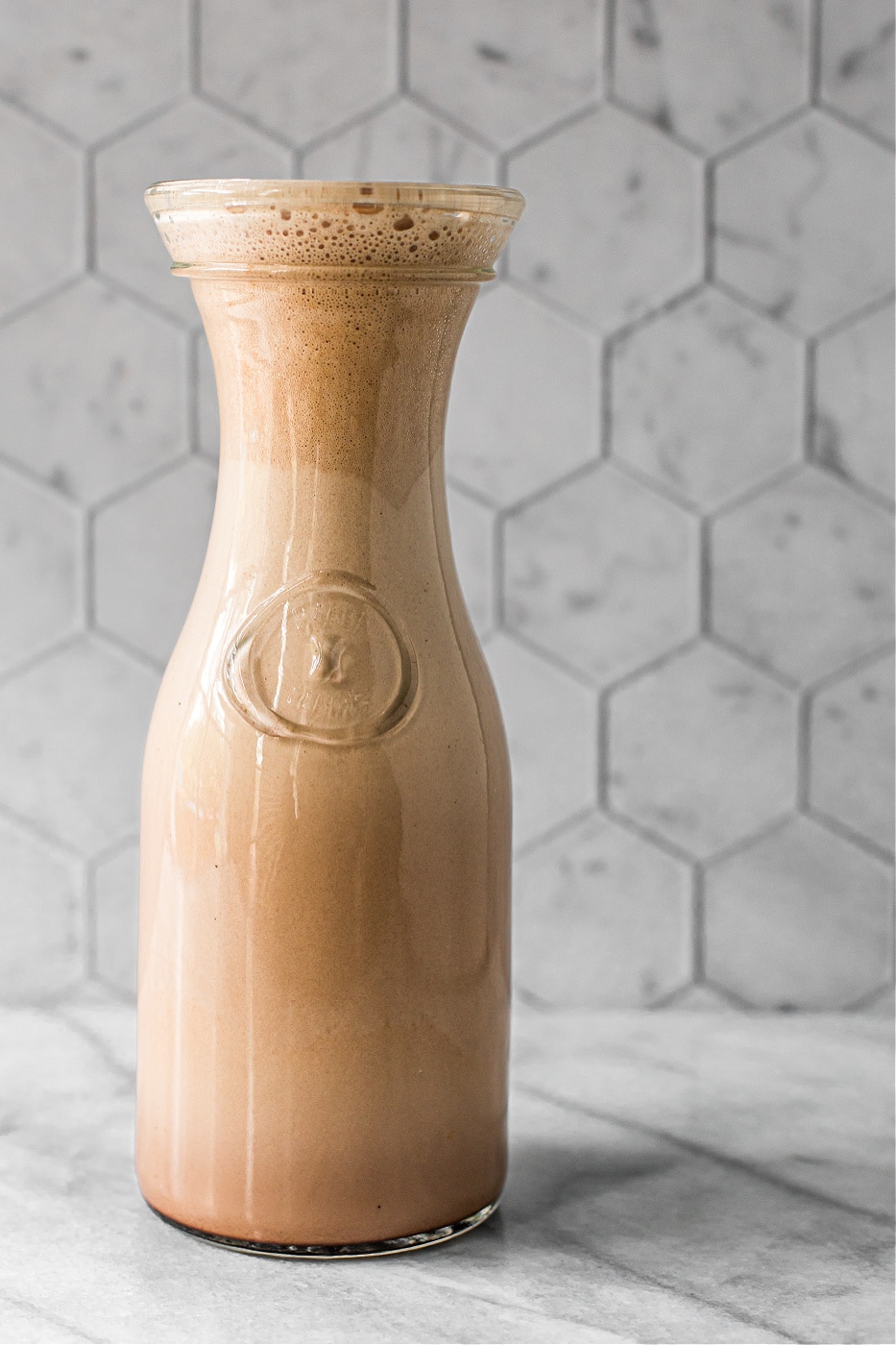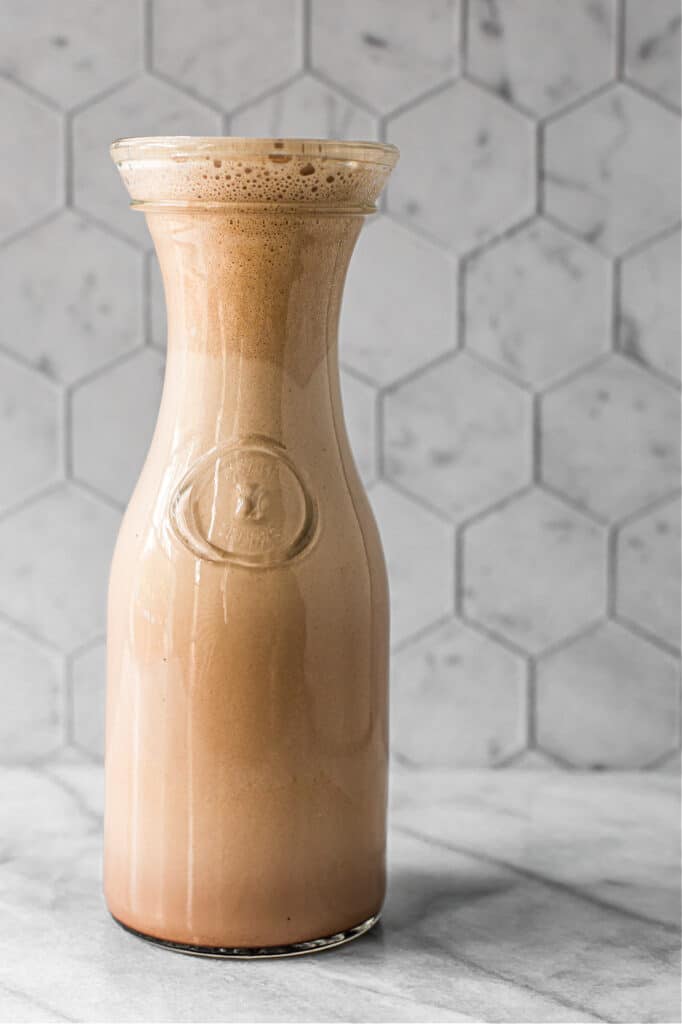 I hope you enjoy this chocolate milk recipe as much as we do! You can add some vanilla, a pinch of cinnamon, or some ice cubes to make it a bit more thick!
Print
Healthy Chocolate Milk
Author: Carrie Vitt
Prep Time:

5 minutes

Total Time:

5 minutes
1 cup

raw whole milk (you can also use

1/3 cup

coconut milk and

2/3 cup

water)

1 tablespoon

cocoa powder

2

scoops collagen powder

1

raw egg yolk (adds additional nutrients and makes milk more creamy)

1 tsp

maple syrup