Elevated Reverse T3 is a common issue when struggling with thyroid disease, so let's cover why it could be elevated and steps you can take to reverse it.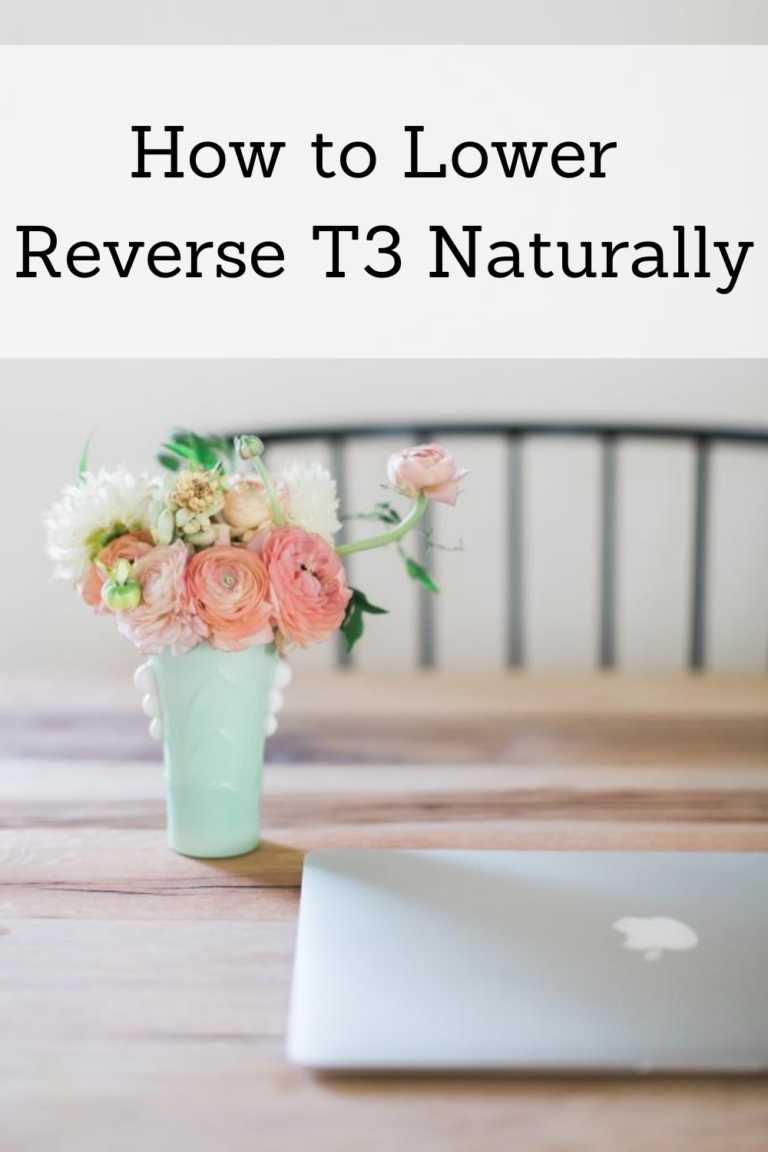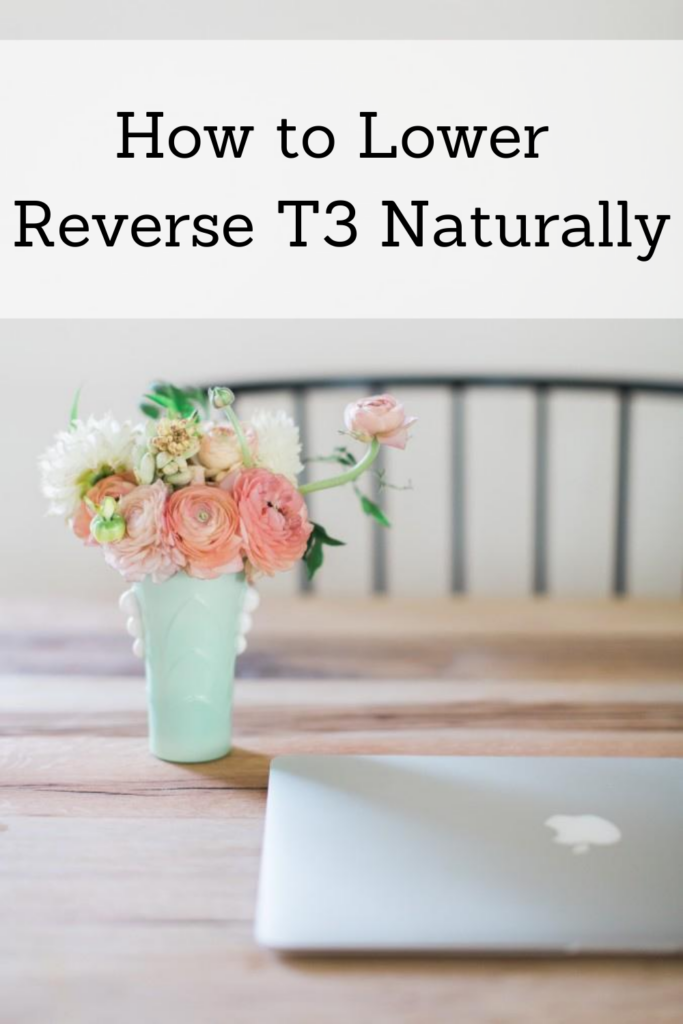 What is Reverse T3?
Reverse T3 is one of the three primary thyroid hormones that is made from T4. Some T4 is converted into RT3, which is an inactive form of T3. 
Because RT3 is an inactive thyroid hormone, it doesn't regulate or stimulate production within the cells. Instead, it acts as a cellular braking system to prevent the overstimulation of excessive free T3. 
Free T3 is like the gas pedal that revs the engine up, and reverse T3 is the brake that slows things down. 
As you can see, it's very important to get RT3 testing so you can know if your body has the right amount of energy going out to the body's cells. 
What Causes Elevated RT3?
In general, excess cortisol and/or severe, prolonged stress (see list below) causes elevated RT3. The body creates the RT3 to keep from creating too much free T3 and going into overdrive.  
How Can You Get Tested?
RT3 testing isn't a common test, but usually if you ask for it most doctors will order it for you. If your practitioner declines your request, you can order it yourself from True Health Labs.
What Is a Normal RT3 Level?
In general, it's good to see RT3 below 15. The normal ratio of total T3 to RT3 should be 10-12:1. If you are below this ratio, this indicates a form of hypothyroidism, even when TSH is low. If you are above this ratio, you may need less T3 and/or more T4 in the body. 
Here Are Some Conditions That Can Cause Elevated RT3:
Chronic stress
Blood sugar imbalance
Extreme cold
Emotional, physical or biological stress
Acute injury
Surgery 
Any kind of illness 
Autoimmune disease
Inflammation
Diabetes
Aging
Low calorie dieting
Certain prescription drugs
Key nutrient deficiencies
Environmental toxins
Toxic metal exposure
Insulin resistance or blood sugar issues
How Can You Reduce RT3 Naturally?
1. You should always first take a look at the stressors in your life (see the list above,) as this is the most common reason for elevated RT3.
2. Take steps to balance your adrenals. If there is elevated RT3, then there is most likely elevated cortisol, which means your adrenals need extra support. Click here to read 20 steps you can take to balance the adrenals and in turn reduce RT3.
3. An easy thing to do daily is to use an essential oil, such as lavender, to reduce the stress in the body. This helps reduce cortisol, which can then reduce RT3. 
A few of my other favorite oils to reduce stress are: Forgive, Frankincense, and Lavender.
4. Talk to your nutritionist about supplementation. My clients have often found Pure Radiance Vitamin C or Thorne Basic B Complex  to be helpful as these both support the adrenals, which helps reduce cortisol.
5. A nutrient-dense diet is always a good option to help reduce stress in the body and in turn reduce RT3. Click here to read about what foods are best and which ones to avoid when you have thyroid disease.
6. Only do low-impact exercise like walking, pilates, gentle yoga or stretching. High impact exercise puts strain on the adrenals, which causes additional cortisol to be produced which then raises RT3 levels.
7. Take an epsom salt bath a few times a week (or each evening, if you can). When you're stressed, the first mineral your body burns through is magnesium (this is why so many people are magnesium deficient!). Soaking in a bath with 1 cup of epsom salts and a few drops of your favorite essential oil will help you relax and replenish your magnesium stores and reduce the stress on the body.
8. Make sleep a priority. It's good to aim for 8-9 hours of sleep at night. If you're having trouble sleeping, click here for some tips.
9. Take one day of rest each week. While it's popular to "hustle", that kind of daily mentality can lead to all sorts of health issues and will strain the adrenals. Take a day each week to rest. Turn off your phone, get outside, or just sleep all day if that's what your body needs. It's ok. God set the example by taking a day to rest, so I order my week that way, too.
If you'd like to learn from first steps you can take to help support your thyroid, check out my class, "3 Keys to Thyroid Hormone Balance". It's just 45 minutes and I promise you'll learn something new!
Note: The purpose of this post is to give an overview of some common root causes of reverse T3 from a holistic perspective. Due to biochemical individuality there can be many various reasons for the root causes of reverse T3. This information is not intended to take the place of your doctor's advice.