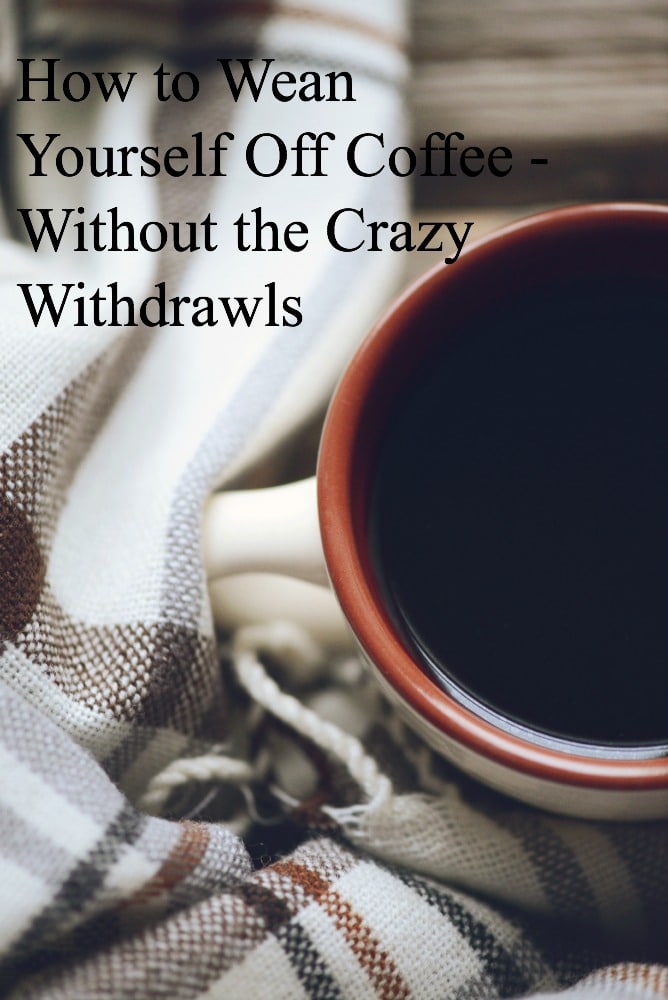 I never thought I could wean myself off of coffee. Years ago, I actually told my nutritionist that I would give up anything to reverse my disease, except coffee. It was a ritual, something I loved in the morning and I just wasn't willing to give it up. I was already giving up all grains, sugars, processed foods, doing gobs of detox, etc. and I just wanted to hold on to one small piece of my past "food self."
Over time, after some more reading and research, I realized that my daily coffee habit just wasn't the right choice for me. It's a very acidic drink that can wreak havoc on the adrenal glands (which produce hormones that help us deal with stress). After years of work to reduce inflammation, detox from heavy metals and reverse my disease, why was I drinking something every morning that could send me back in the other direction?
After thinking it over for many months, I finally decided to let it go. I was worried about withdrawals or cravings so I chatted with my nutritionist and she gave me some tips. After several months of slowly weaning off, I was finally able to kick my caffeine/coffee habit! I actually still find it odd that I don't crave it. I really never thought it was possible!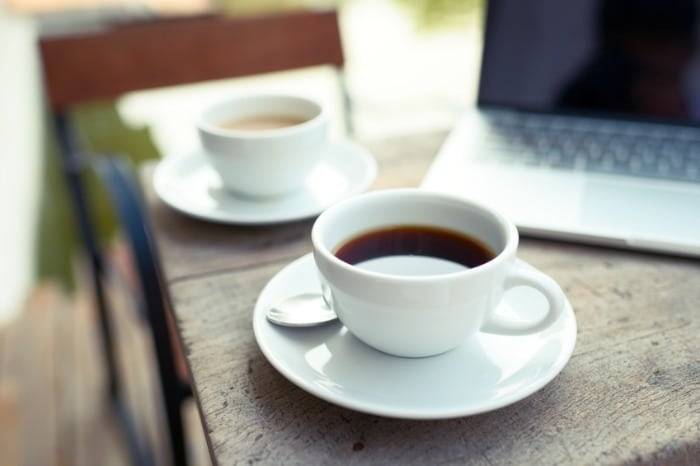 Here's exactly what I did — I hope you'll find it helpful:
For 2 weeks I drank organic coffee that was 75% caffeinated and 25% decaf.
The next 2 weeks I drank organic coffee that was 50/50.
The next 2 weeks I drank organic coffee that was 25% caffeinated and 75% decaf.
The next 2 weeks I drank organic coffee that was 100% decaf.
This is where I got nervous because I wanted to get off of coffee completely, but didn't know how to just stop the habit (the flavor, the creaminess, the sweetness!). So, in came the coffee substitute. For the next 3 months I drank Dandelion and Chicory Root Tea (recipe below). It's a rich, dark tea that's as close to coffee as you can get with the added benefit of stimulating the liver to naturally detox. Over time, I stopped craving regular coffee and eventually got to the point where I didn't even want to drink the dandelion and chicory root tea. After 3 months, I started drinking a glass of water with lemon right when I woke up instead of coffee or a coffee substitute and I've kept this habit up for almost a full year.
Personally, this experience was liberating! I love that I don't have a vice or something that I desperately "need" as soon as I wake up. Now I occasionally (but rarely) enjoy a cup of coffee with some fresh cream and honey as a treat. I'm continually surprised at the power of small changes to revolutionize our eating habits!
Print
Dandelion and Chicory Root Tea (Coffee Substitute)
I mix the dandelion band chicory root in large batches and store it in a glass jar in the pantry.
Instructions
Place the dandelion and chicory root in the filter of a coffee maker. Add 1 quart water and brew accordingly according to the manufacturer's directions. Serve with cream and honey if desired.